Extranet: how does it help companies?
If the intranet is the digital space reserved for the internal population of the company, the extranet is the place used for communications with agents outside the company. 
Let's see what you can do with an extranet.
What you will find in this article 
What is an extranet
What the extranet is for and which benefits it brings
The difference between intranet and extranet
What is the extranet
As the name implies, "extra" means any kind of contact directed outside the company such as customers, suppliers and sellers.
An extranet is the private network where these people can communicate with the company in a private digital workspace.
As you can guess, the role of the extranet is extremely important to allow collaboration, communication, sharing of knowledge and documents and above all the transfer of data, even of large volumes, between partners and organisations.
For many purposes
The extranet therefore performs a multiplicity of functions and is particularly useful when the company needs to interact with customers, communicate and brainstorm.
The results are the time savings that would otherwise be lost between emails and phone calls and a clear ease of relationship management.
Furthermore, a benefit of the system is that it carries out a form of quality control on products and services for the company, correcting any anomalies.
Simplify business processes
One of the advantages that the extranet offers is the simplification of frequent and repetitive business processes. In fact, the company may need to order regularly from a particular supplier and should use e-mails and phone calls to do so.
With the extranet, however, these steps are halved in terms of time and actions.
All orders can be made via your private network in a secure digital space. Interactions take place real-time and securely. In fact, invoices are stored together with other related information in one centralised place.
Storing everything in a virtual space does not only save time but accelerates b2b interaction.
Customer satisfaction
In b2b relationships it is important to focus on customer and partner satisfaction.
Employing an extranet helps cultivate relationships with greater efficiency and fewer issues.
One of the main advantages is accessibility 24 hours a day, 7 days a week, to allow perfect synchronisation with customers.
Agents with can ask the company questions, upload data and approve concepts or projects at any time, thus breaking down barriers of time and place.
What is intranet.ai?
It's a ready-to-use corporate intranet,
designed to reduce costs and implementation time by providing a highly modern and collaborative digital workplace.

Starting price is 2450€, for a fully-featured intranet

More than 20 App including intelligent search, document management, news, push notifications, and my workplace


100% integrated with SharePoint Online and Microsoft 365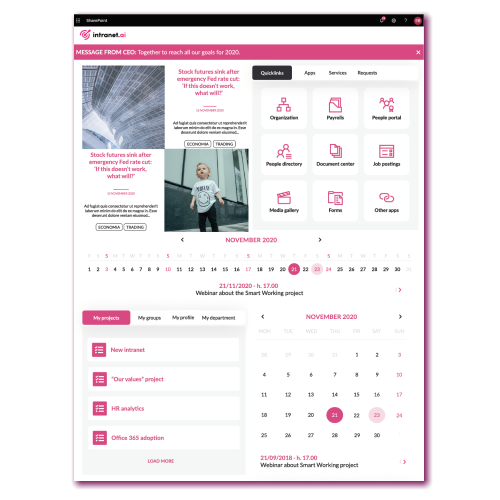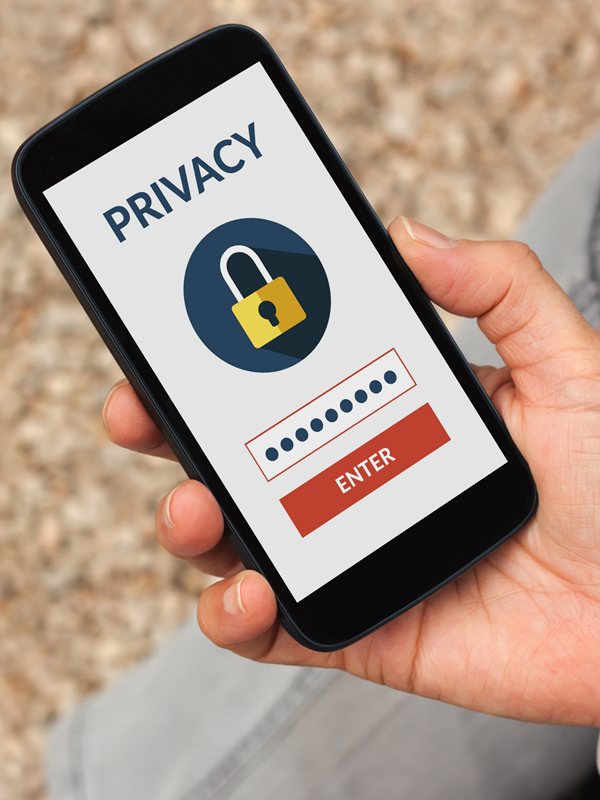 A safe tool
The extranet, if well designed, has the necessary tools to ensure maximum security.
Email and other means commonly used for document transfer do not provide this level of protection to prevent potential breaches that could be disastrous.
One of the goals of the extranet is to eliminate these concerns and ensure that sensitive information remains secure.
Extranet for companies
In short, the extranet plays a fundamental role for companies that interface with other organisations on a daily basis.
The large amount of information, collaborating on projects and discussing private documents can be shared and addressed in one place.
The result will be a simplified business with leaner work processes and a pleasant experience for your customers and partners.
The intranet and the extranet
If the company's external communication is important, so too is it from the outside in. The intranet deals with this aspect and evolves business processes within the organisation.
Our integrated solution with artificial intelligence systems start from the intranet and can extend to the extranet if requested.
Explore what we offer you.
Do you want to build your digital workplace?
Our intranet is ready in 10% of the time and with 10% of the budget. Our Italian and international clients are always satisfied with the excellent results in their company.
Giuseppe Marchi
Microsoft MVP for SharePoint and Office 365 (now called Microsoft 365) since 2010, Giuseppe founded Dev4Side and intranet.ai with the aim of helping companies to have a simpler and more effective working environment thanks to Microsoft technologies. He works as a consultant for everything related to collaboration, intranet portals and Microsoft cloud platforms.