What you will find in this article
What is SharePoint Online and how does it work?
What are its advantages?
What benefits does it provide for your company?
What the SharePoint app allows you to do
7 features that can help you optimize your work
What are the benefits of using Sharepoint in your company?
The Microsoft 365 intranet
SharePoint is a collaboration platform developed by Microsoft. It began as a document management tool in 2003 and has since evolved into a content management system.
The platform was the first to be designed specifically for the creation of company intranets. The goal is to bring people together and allow them to share and communicate within the same organization.
Microsoft SharePoint has a wealth of built-in features that make it simple to create intranet and extranet sites.
SharePoint can be installed on your network or used as software-as-a-service in Microsoft 365.
Read: SharePoint online VS SharePoint On-Premise: which one should you choose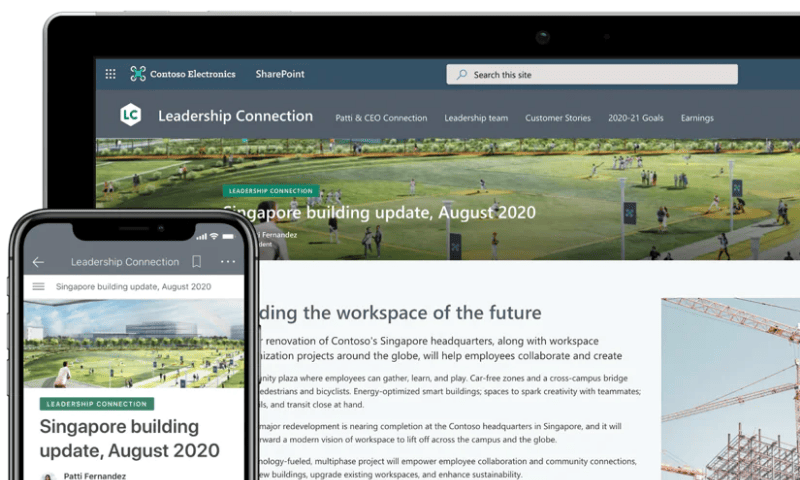 This software is a service that assists businesses in creating corporate websites that are accessible to all employees of the same company.
What can a company intranet be used for?
You can easily share and retrieve useful documents thanks to advanced search systems.

For the employee, the data is cataloged and managed in an intelligent and functional manner.

It is possible to publish and highlight all of the information that the company needs to share with its employees on each user's homepage.
Each department can have its own page with unique and useful features.
All business processes become more fluid and digitized. It is possible to submit requests for vacations, sickness, pay stubs, and the welfare area, among other things.
If you want to learn more about the topic, you can also read: Company intranet: 20 ideas to grow it in 2022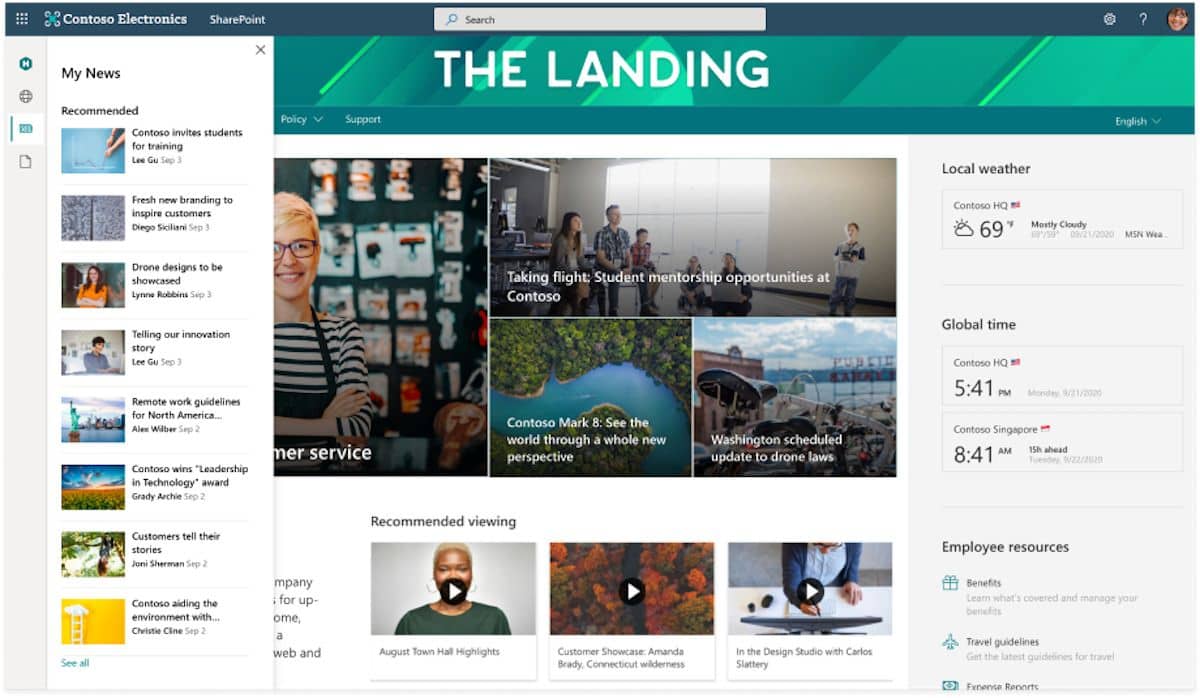 New intelligent communication
One of the greatest strengths of this tool is its ability to share documents and store them in a central location.
SharePoint has a "container" that allows you to replace the traditional file system.
You can delete shared folders on servers and explain to users how to save documents to SharePoint lists and libraries.
You can upload documents from the site or directly thanks to the "Save As" action in the application used to create the document.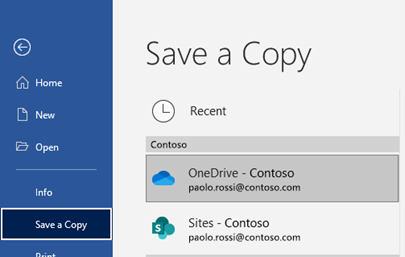 Intelligent content management
In addition to the standard file server features, SharePoint can add additional information to files using metadata.
This allows you to add any type of information that may be useful to better classify your files on the intranet.
The management and customization of permissions for accessing files, data lists and each record represent additional strengths of SharePoint.
Permissions aren't limited to a document. Permissions can also be requested for folders, web parts, pages, secondary sites, and the entire site you are managing.
In addition, you can create pages and publish them online, or create a site for each department and insert different types of web parts such as blogs, announcements, member lists, document libraries
What is a web part?
A web part is each block element that makes up a SharePoint page.
Each page can contain several web parts. There are several types of web parts that allow you to customize the content with your favorite design.
What is intranet.ai?
It's a ready-to-use corporate intranet,
designed to reduce costs and implementation time by providing a highly modern and collaborative digital workplace.

Starting price is 2450€ for a fully-featured intranet

More than 20 Apps, including intelligent search, document management, news, push notifications, and my workplace


100% integrated with SharePoint Online and Microsoft 365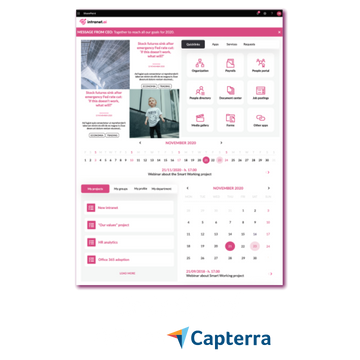 Why you should use SharePoint for your company intranet
Here are some of the advantages of using SharePoint for your company:
1. Document management and sharing
You can control document access and sharing, and only allow certain users, either internal or external to your company, to view and edit documents. All jobs will be in perfect sync with other users at all times. In addition, the document management system is very simple. Microsoft Online applications allow you to edit your file directly from your browser.

2. Teamwork
SharePoint isn't a social media platform, but it does include features that help you stay connected and learn more about your employees. It allows you to add personal profiles to your intranet, allowing you to see your colleagues' interests, responsibilities, and collaborators. Multiple tools are available on the platform to encourage communication.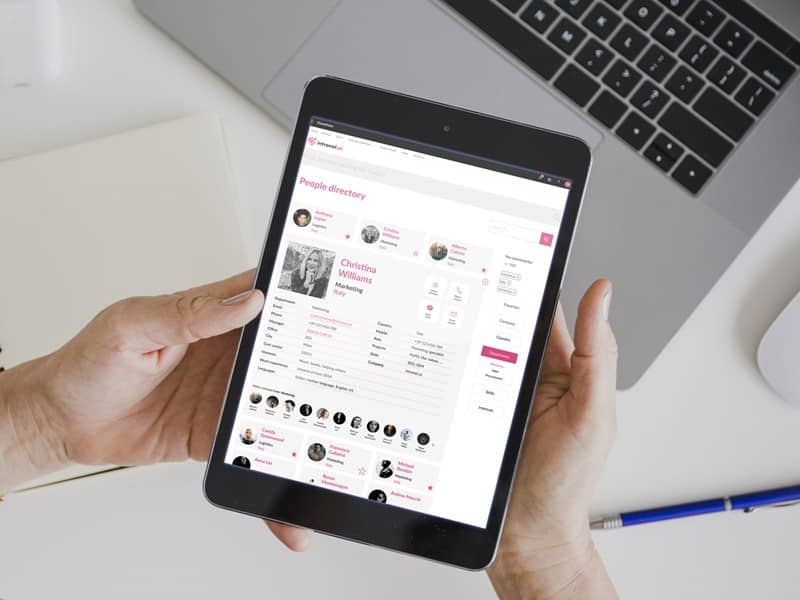 3. Integrated with Microsoft 365
SharePoint is a collaboration tool that can be accessed via a Microsoft 365 subscription as a SaaS service. It is the suite's main application.
To ensure a natural communication flow, the management and collaboration features are perfectly interconnected with all other Microsoft tools.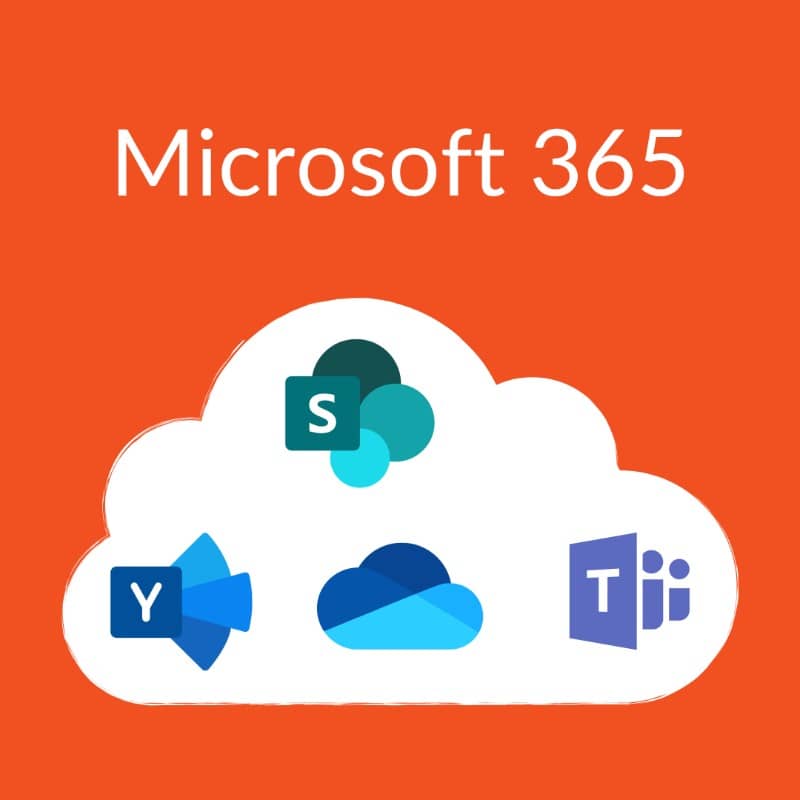 4. Limited costs
If you already have a Microsoft 365 subscription, you can start using SharePoint right away without having to pay for an additional service. If you don't have it, don't be concerned. You have the option of purchasing a single license for e-mail, cloud storage, and collaboration services.
In a short period of time, you'll be able to grasp the business results obtained through SharePoint, as employees require tools to facilitate their work.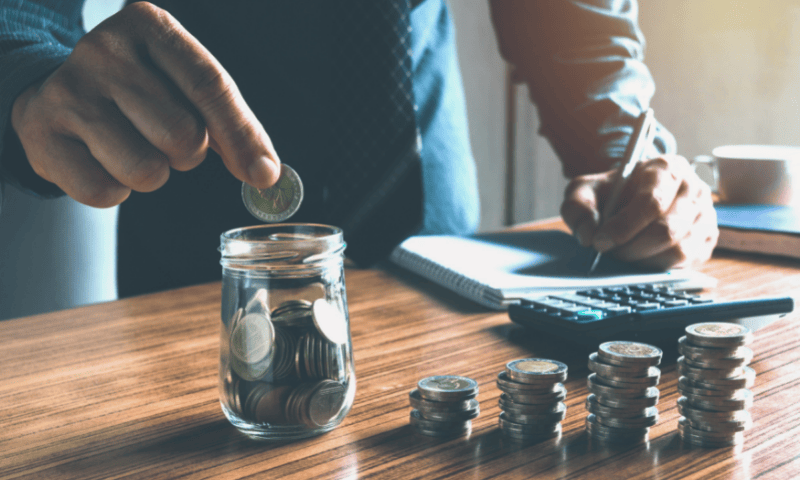 SharePoint App: Stay tuned with your business
Workplace mobility has become a valuable commodity. The company intranet allows you to solve employee connectivity and collaboration issues, allowing them to work from anywhere.
The intranet serves as your company's central hub, providing collaborative spaces where employees can share resources, news, and information.
You'll have your intranet in your pocket with the SharePoint app: full access to company news and announcements, colleagues' contacts, sites, and content from anywhere!
Windows, iOS, macOS, and Android are all supported by the app. SharePoint can even be embedded in on-premises sites.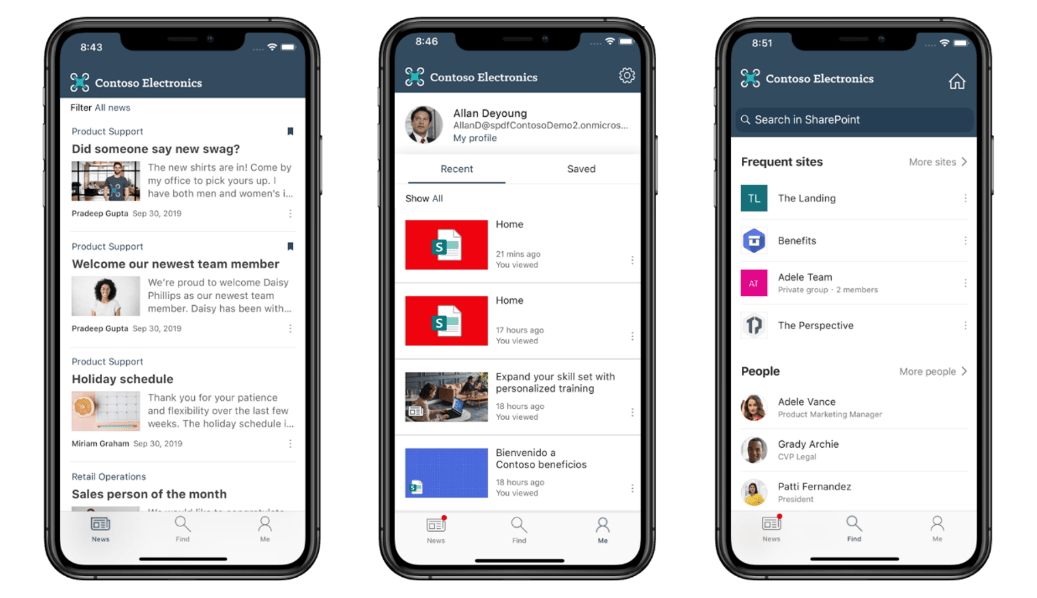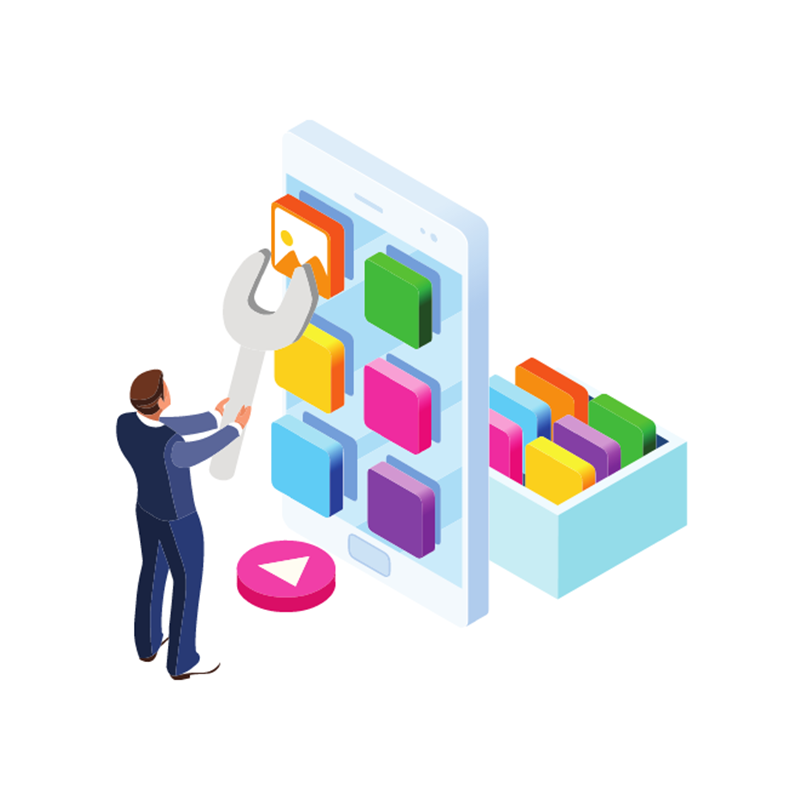 7 features to optimize your work
SharePoint provides you with a wide range of features aimed at making your intranet more dynamic and interesting, as well as personalizing it.
We've identified 7 features, which we'll go over in more detail below, that can really help you optimize your time and work performance.
Schedule your content and SharePoint publishes it for you

This feature comes in handy if you need to publish a news item, a post, a page, or any other type of content at a specific time.
You can set the day and time from any device, and SharePoint will take care of the rest.
You can always make changes to the content you're going to share before publishing it. This way, you'll have complete control over how your content is shared on the intranet.

Preview what you post
SharePoint allows you to tailor your experience on the platform to your preferences.
Before sharing a resource, updating something, or planning something new, there's always the fear that something will go wrong once the "publish" button is pressed.
Sharepoint's preview function allows you to see a preview of the content as it will appear to intranet users, allowing you to double-check that everything is in its proper place.

Excel for SharePoint: the creation of lists on the intranet is immediate
Finally, you can make a modern list in Excel and use it in Sharepoint.
Simply choose the option to create a new list in Sharepoint and import the data table you want from an existing Excel file.
You can make any changes you want, such as changing the type of column or formatting the rows and columns to improve the graphics.
You can always review and modify the data in Excel after the list has been uploaded to your intranet.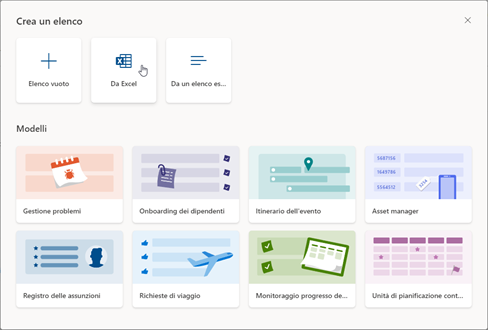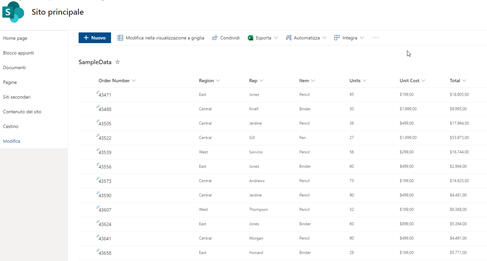 SharePoint smart search: Find the business acronyms you need
The intranet's search function has been improved.
The platform has added the ability for administrators to create and add definitions for each acronym to be recognized, assisting users in not losing information and, in general, not getting lost on the intranet. When users come across a term, they can use Microsoft Search to look up the definition and clear up any confusion.
Learn about the advantages of intranet.ai intelligent search: Intelligent Seach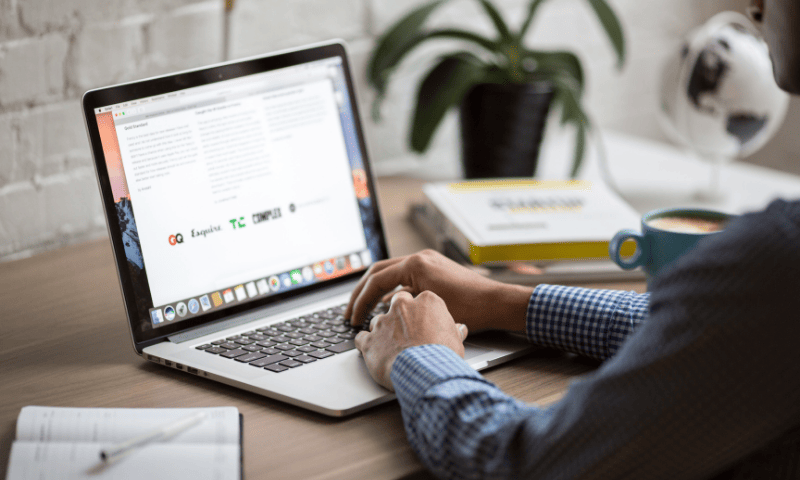 Quick Edit on SharePoint: Quick edit for your intranet lists
A Microsoft Sharepoint list item can be edited in two ways.
You can edit a single item in list view, which is the default method, or you can edit multiple items at once in quick edit view, which is even more productive.
The latter is the Quick Edit feature.
How do you make a change with Quick Edit?
There are only 4 steps to make a quick edit with Quick Edit.
Open the list to edit.

In the command bar of the list, click Quick Edit.

Enter information for each item in the list.

Customize information as needed.
When you are done editing your information, click Done and you will have saved your changes.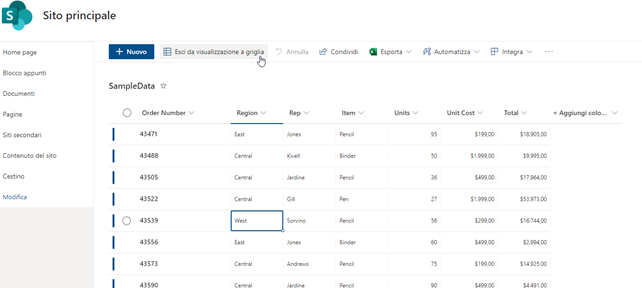 Keyboard shortcuts on SharePoint
Sharepoint, like the majority of Windows and Microsoft 365, can be navigated using the keyboard.
In page edit mode, press Shift +? to see a list of all available keyboard shortcuts.
You can quickly access pages that interest you by using shortcuts, and you can also use them when creating text, navigating the page, or performing undo / redo operations.
Saved for later SharePoint Online: Save and read when you have time
How often do you come across interesting intranet content but don't have time to read it right away?
The "saved for later" option in SharePoint is a solution to this problem.
You will be able to save content that interests you and watch it later when you have more time thanks to this feature.
You'll never lose track of any interesting information you find on your intranet this way.
You can save items to the "all saved objects" list or organize them into collections based on where they came from, such as "Objects saved from X site."
Microsoft SharePoint makes the intranet more intelligent and compatible with your needs by introducing features like this.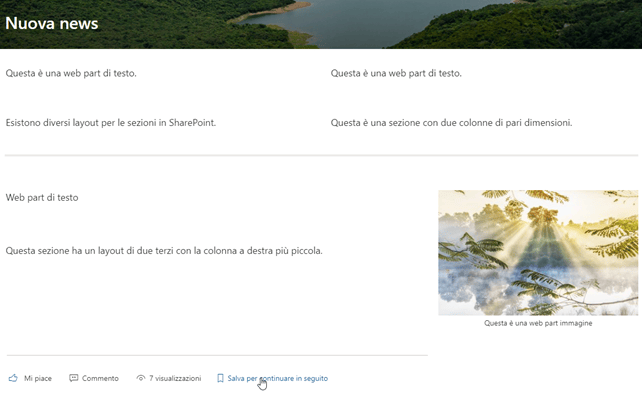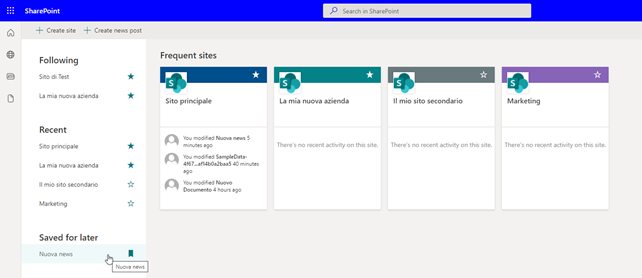 Why you should use SharePoint for your business
SharePoint is the most accessible and immediate solution to implement a corporate intranet where users can share information and collaborate.
Thanks to its flexibility, Microsoft SharePoint allows you to create tailored solutions for your business needs:
Organize: As a group or alone, SharePoint lets you organize information, people, and projects.

Identify: Easily find answers, gain insights, and benefit from expert assistance.

Manage: stay in touch with colleagues, share ideas and reinvent the way you collaborate in the company.

Develop: Thanks to Microsoft SharePoint and its integrations, every company can customize your website to use all the features.
These are just a few of the reasons why you should use the software for your new intranet.
There are numerous intranet providers available, but they may require more time and money than you desire.
Remember: if you have Microsoft 365, you already have access to SharePoint! All you have to do is to start building your corporate intranet!
Fill out the form to get your free guide
Build and improve your digital workplace with more than 100 features and innovative, engaging and intelligent ideas.
Fill out the form and receive your free guide now!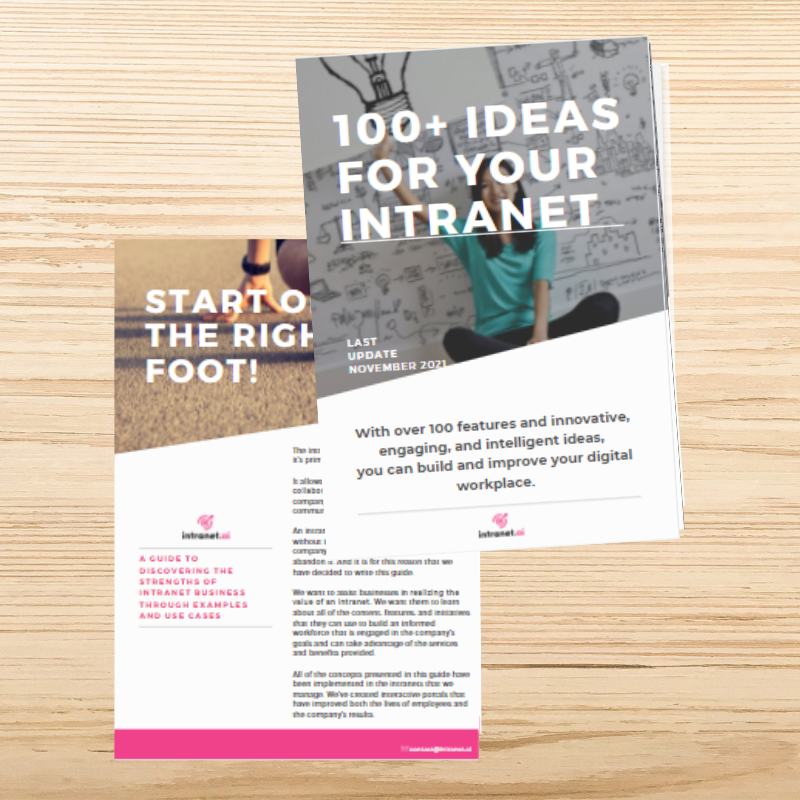 What is intranet.ai?
It's a ready-to-use corporate intranet,
designed to reduce costs and implementation time by providing a highly modern and collaborative digital workplace.

Starting price is 2450€ for a fully-featured intranet

More than 20 Apps, including intelligent search, document management, news, push notifications, and my workplace


100% integrated with SharePoint Online and Microsoft 365