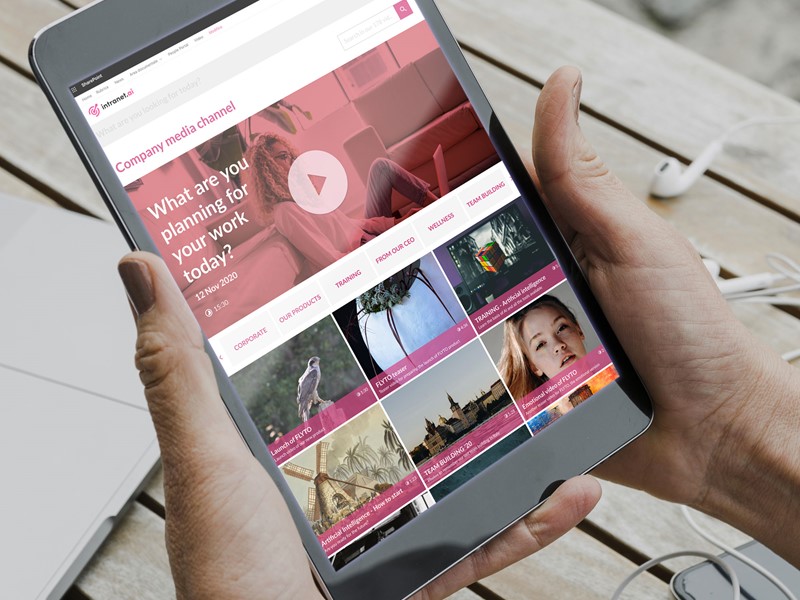 SharePoint Company Media: Increase users' engagement on your intranet

Enhance corporate communications in your SharePoint intranet.
Harness the impact force of videos and podcasts to grab employees' attention and drive them to interact with your content.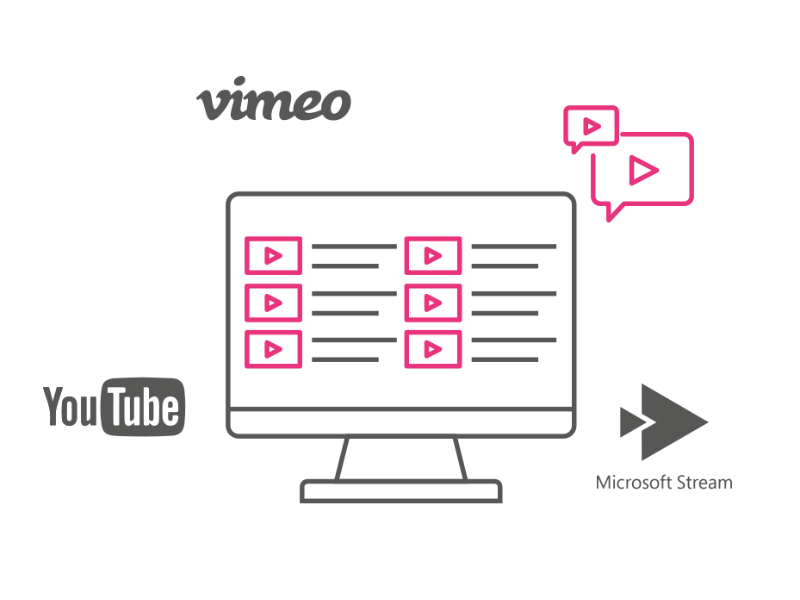 SharePoint Video Player: Use videoclips to boost corporate communications

Take your corporate storytelling to the next level!
Use short and stunning videoclips to spread your company's values, mission, and culture on your SharePoint intranet.
Our Company Media helps you publish self-made videoclips as well as videos from:
YouTube.
Vimeo.
Microsoft Stream.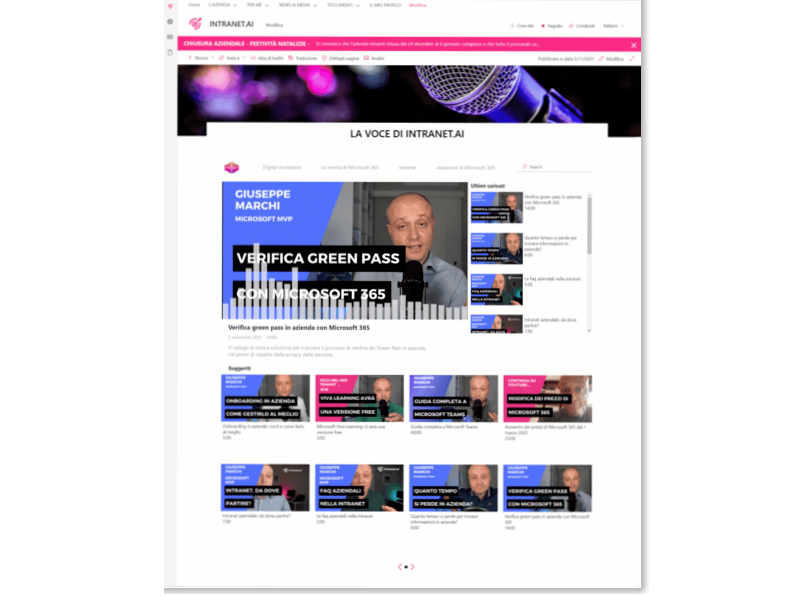 SharePoint Podcasts: Surf the wave of enterprise broadcasts

Podcasts have ceased to be a trend.
They have been elevated to indispensable companions of our daily travels between work and home.
Explore the world of radio broadcasts and bring your employees a new discovery experience of your company.
With Company Media, you can:
Release high-quality audio content.

Produce corporate podcast series to talk about what's new in your organization, department, or team.

Spread the word about new initiatives and upcoming events.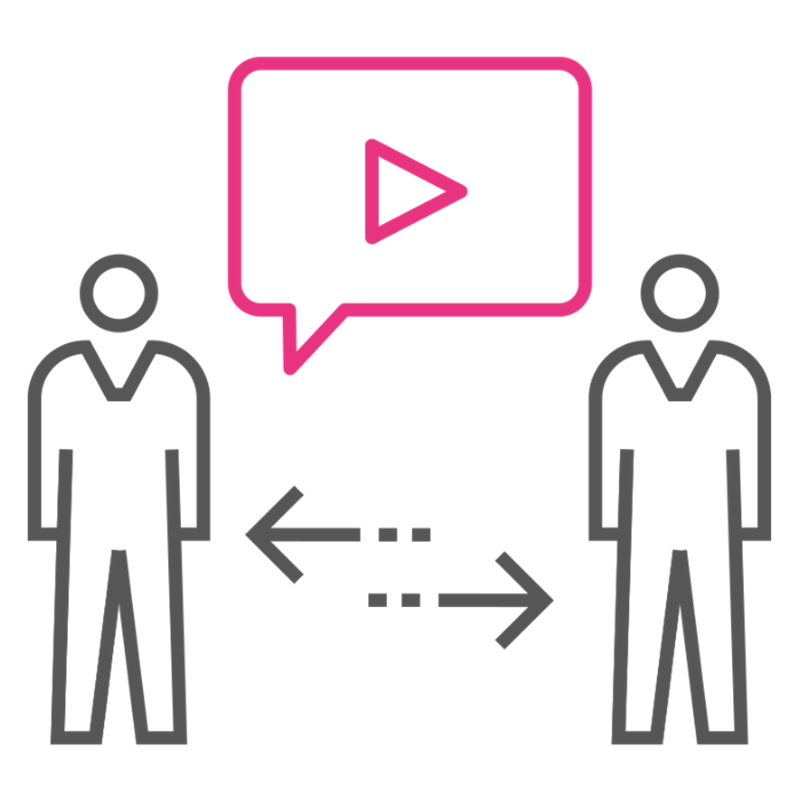 Increase users' engagement
Administrators are not the only ones who can post content. Users can do that too: Increase their engagement to boost the value of your intranet!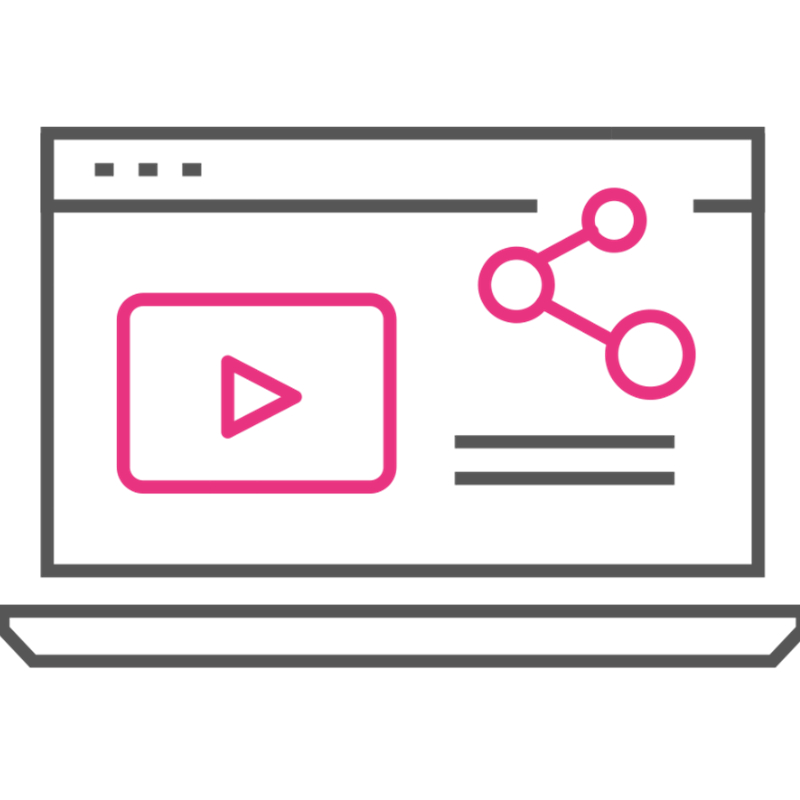 Evolve your corporate storytelling
Company Media helps you share your company's values, mission, and culture with highly involving and easy-to-consume content: The perfect match for your coffee breaks!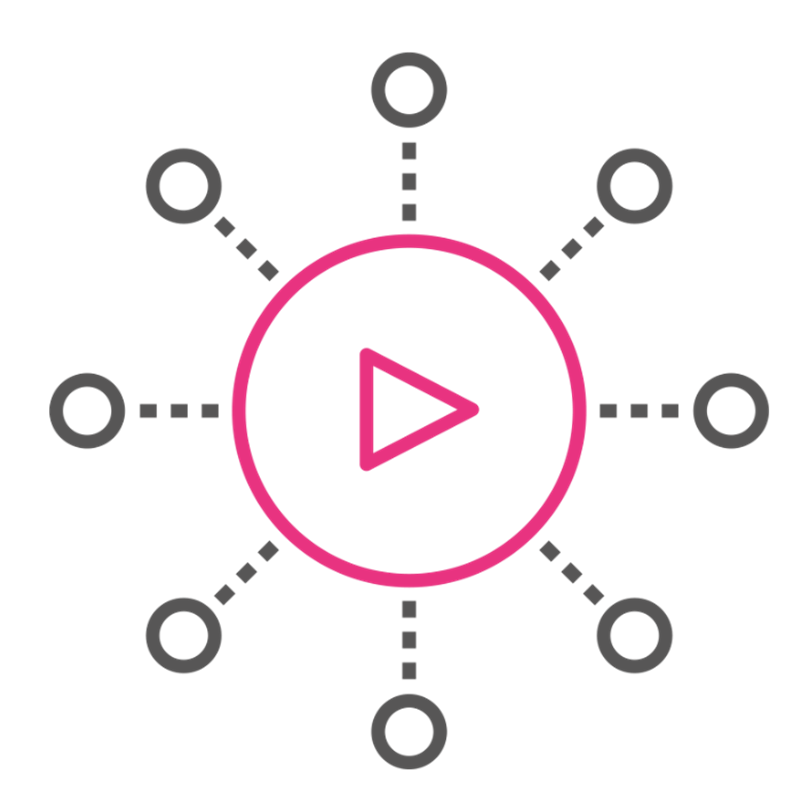 Customize your content
Company Media is 100% customizable: Create branded content and use tags to target a specific part of your audience!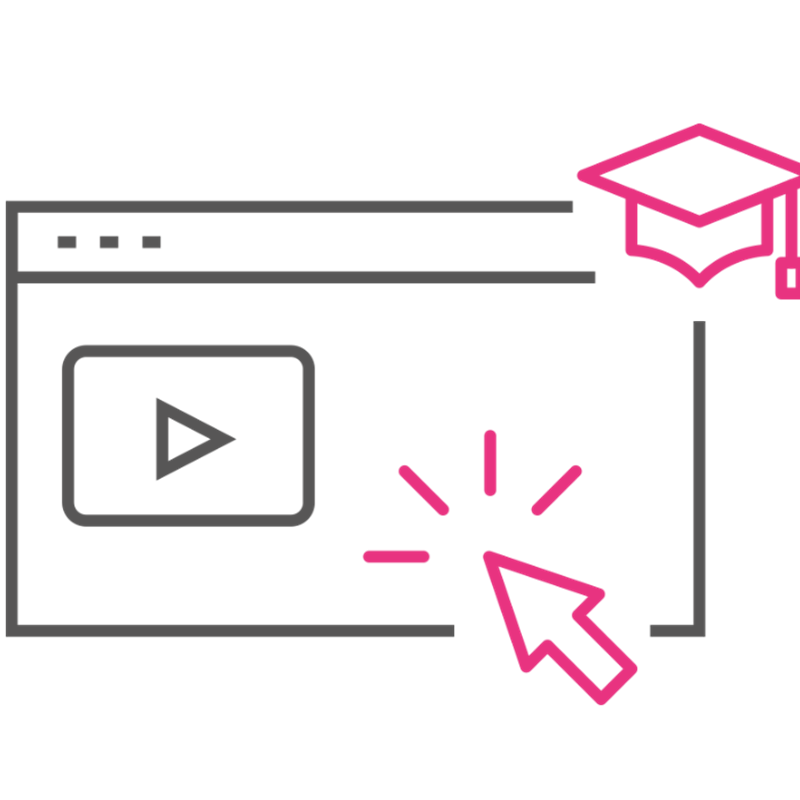 Promote training courses
Use Company Media to publish training courses on your SharePoint intranet. You can also integrate Digital Learning to offer an even more impactful educational experience!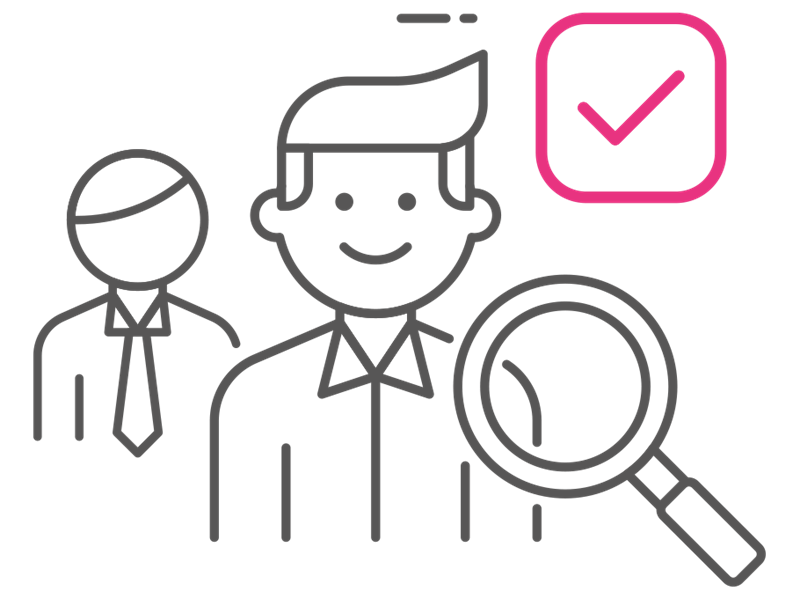 Use tags to enhance SharePoint Search

Company Media allows you to customize tags and create custom categories for your multimedia content.
In this way, intranet users will be able to find videos and podcasts that match their queries.
Our Intelligent Search indeed retrieves the most relevant files from your SharePoint intranet's archive in seconds.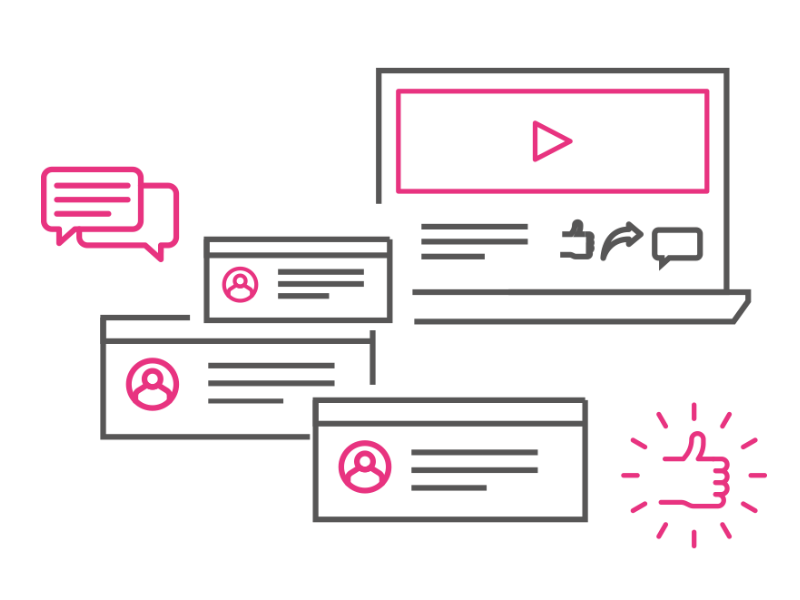 Use the power of videos to stimulate interaction

If a picture is worth a thousand words, a video is priceless.
Videos are an entirely new way of thinking about communication and this is true also for corporate communications.
With Company Media, you can immediately reach the entire company or specific groups of people, getting real-time feedback in the form of comments or reactions.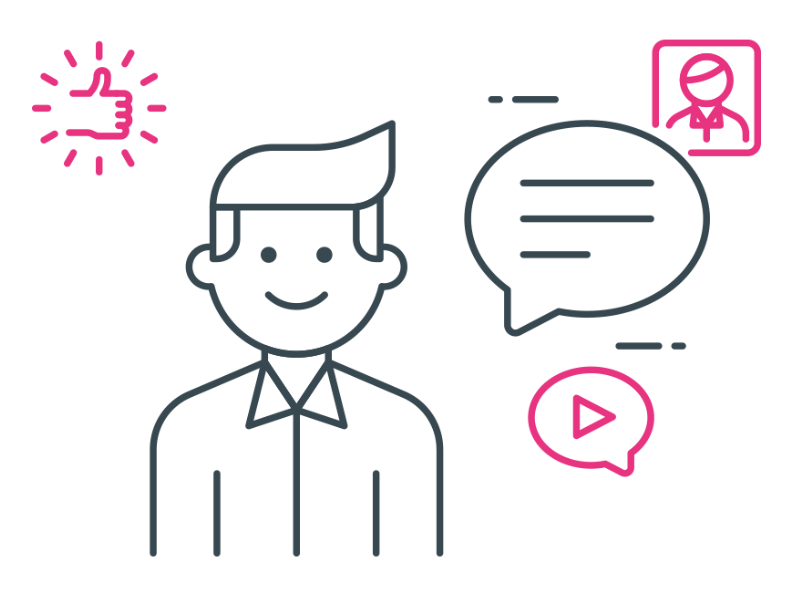 Build a stronger corporate culture

Multimedia content has a strong impact on people's values and way of thinking.
It is more immediate, direct, and personal than traditional forms of business communications and thus it can help you build stronger cultural foundations.
Videos and podcasts are a great way to share your opinion on events or corporate values.
With Company Media, you can publish content that will strengthen your company's identity while engaging employees in a more inclusive corporate culture.
What is intranet.ai?

It's the ready-to-use SharePoint intranet,
designed to reduce costs and implementation time.


Starting price is 2.450€ for a fully-featured intranet.

More than 25 features, including Intelligent Search, Document Management, Company News, and Teams Push Notifications.

100% integrated with Microsoft 365, Viva, and Power Platform.