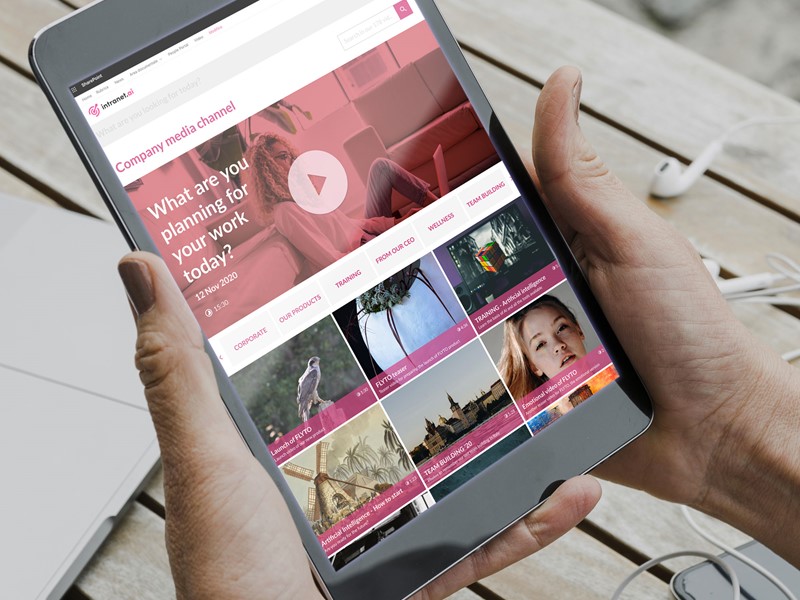 Microsoft 365 video channel: the mission of your company intranet in a collection of images and videos
Upload your corporate pictures or videos and give your business a new image. Share information, publish training courses, and engage your employees at a higher level.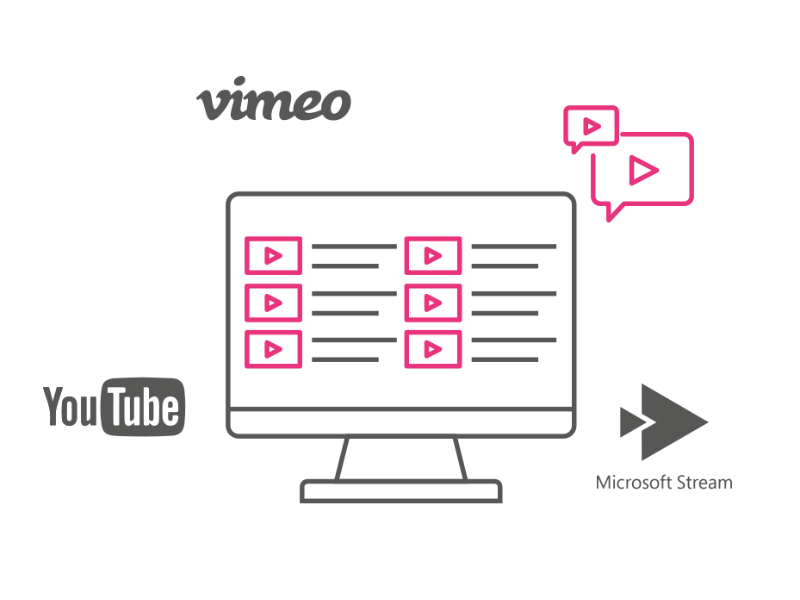 Share videos in your intranet from different sources
The video channel enhances information and communication exchanges, ensuring that employees are always kept up to date on the latest company news or media content.
intranet.ai allows you to exploit the full potential of video sharing on 3 different channels:
Youtube

Vimeo

Microsoft Stream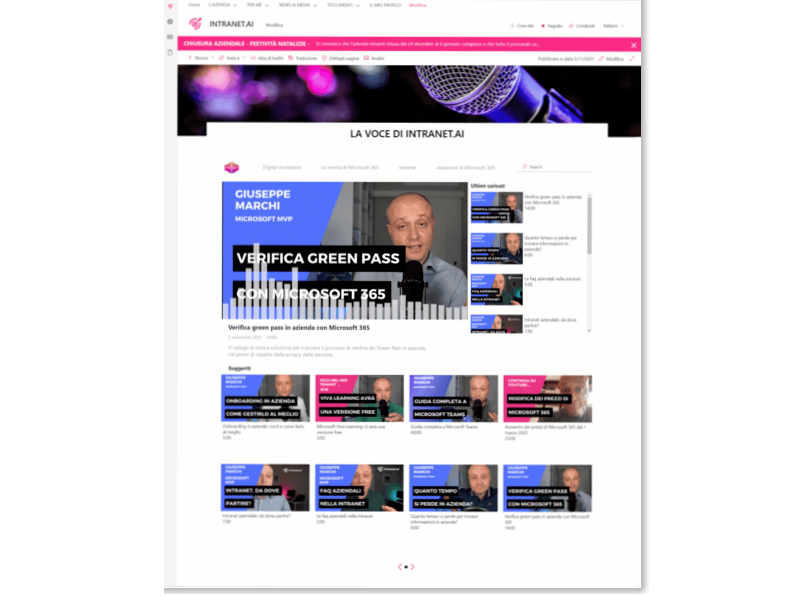 Increase engagement with podcasts
Podcasts are one of the favorite tools of intranet users:
Create high-quality and well-designed materials and share them with your employees.
Keep your employees updated, share videos that summarize the latest events, conferences, or introduce new products.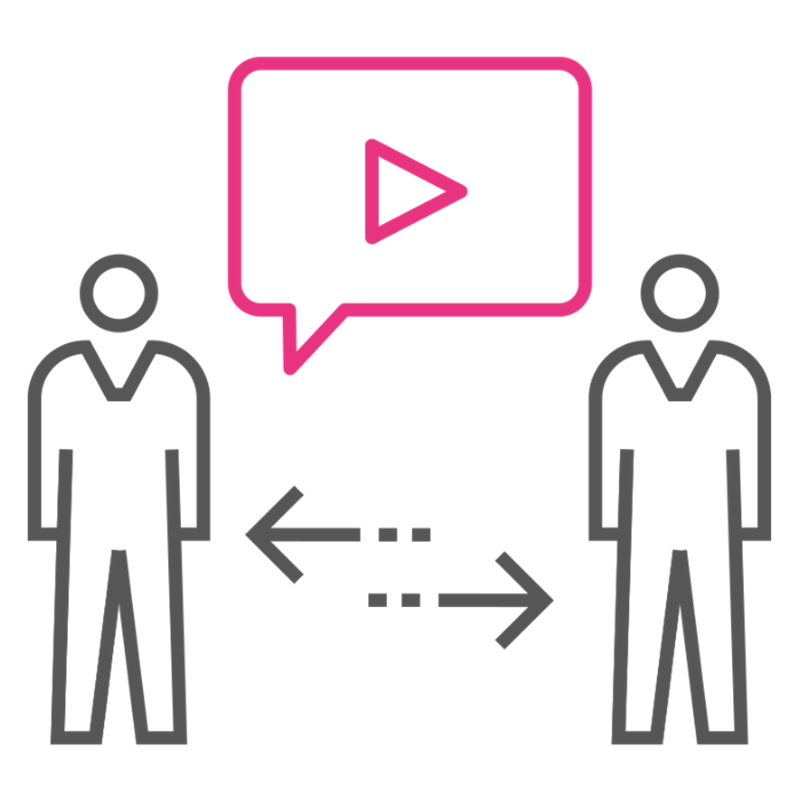 Collaboration
Video channel administrators are not the only ones who can post videos. Engage users too, and your intranet will increase in value.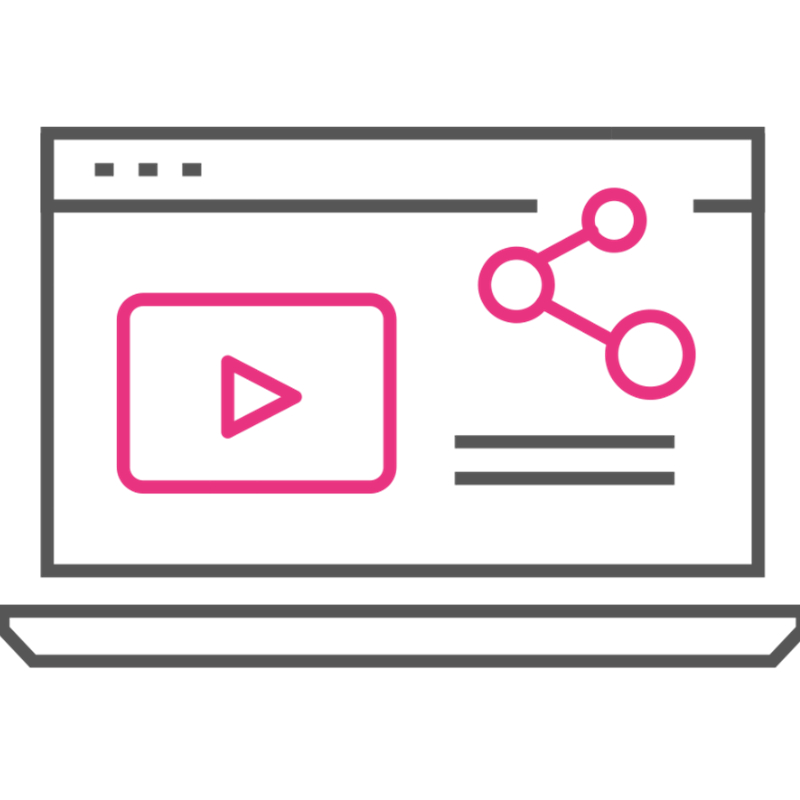 Easy-engagement
The video channel allows you to share corporate values and create a solid corporate culture.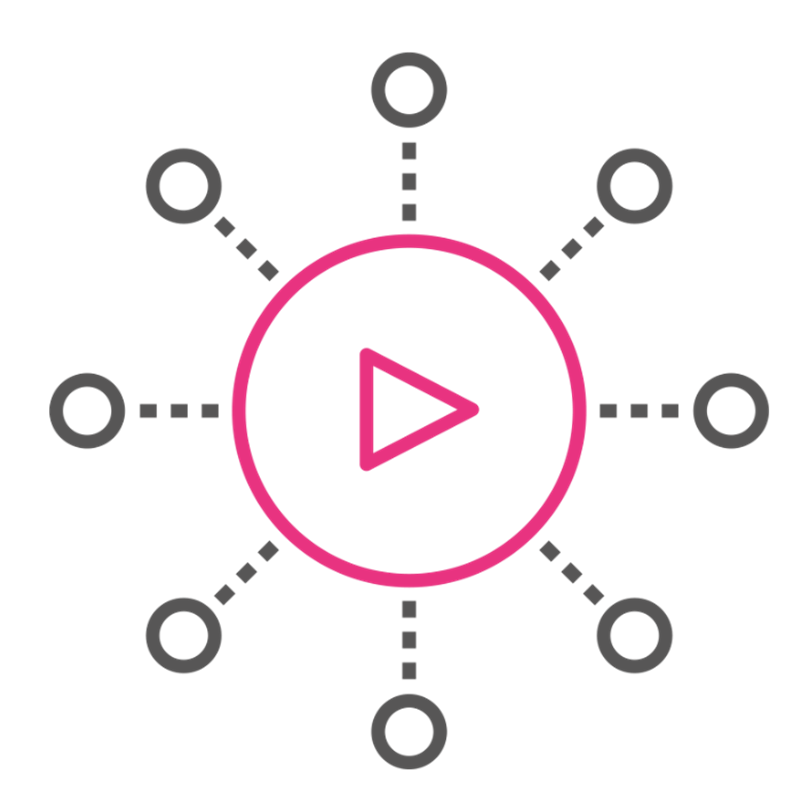 Customization
You can customize your video channel according to your company's specific needs to create custom video categories.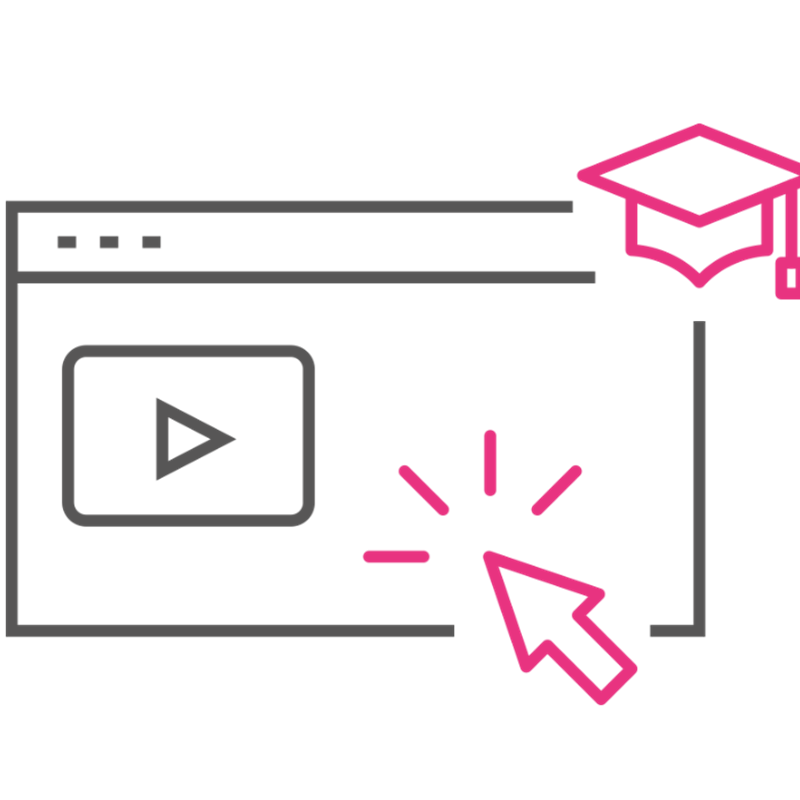 Continuous learning
You can publish videos and training courses for your employees, especially if you don't have an LMS or you want to save money.
Videos to get the most out of the intranet
Integrate the content of your communication channels with a dynamic tool to take full advantage. You will make the content available to everyone and encourage active engagement.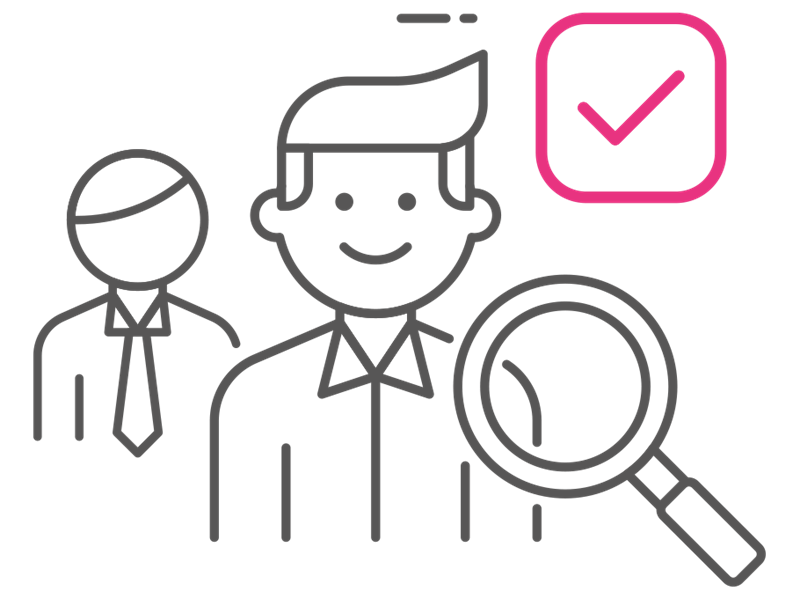 The intranet.ai video channel allows you to customize video tags and create custom categories for easy search for media, with the layout and the brand of your intranet.
The intelligent search permits you to immediately find the content you want to view from the archive.
This feature is reusable, so you can install it on different areas of the intranet to be used the way you want.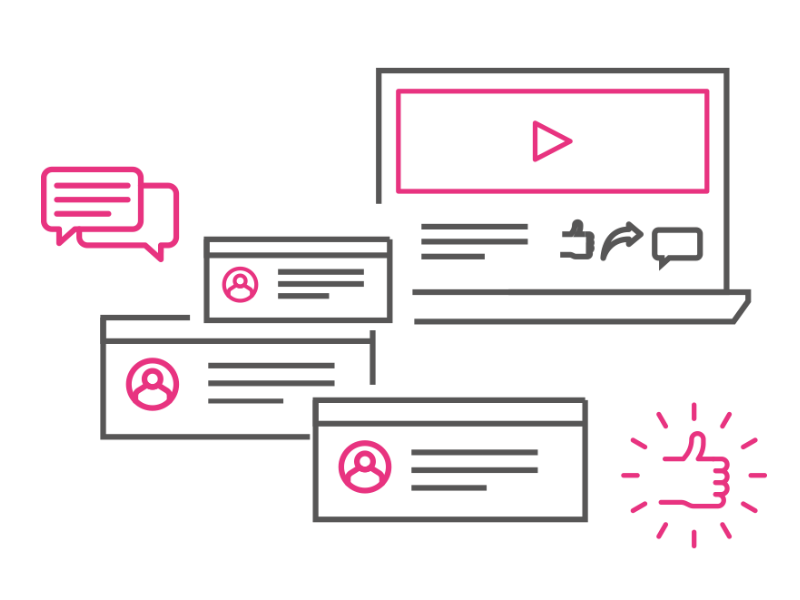 More effective communication
If a picture is worth a thousand words, a video is priceless. Videos are an entirely new way of thinking about communication and this is true also for internal communication activities.
With videos, you can immediately reach the entire company or specific groups of people, getting real-time feedback in the form of comments or reactions.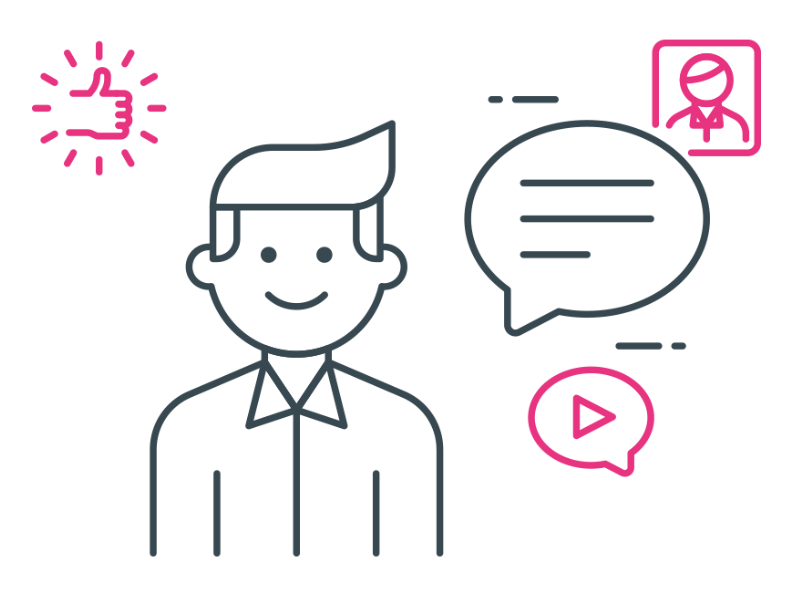 From communication to corporate culture
Videos are also valuable at a cultural level. They are more immediate, direct, and personal than traditional business communications.
And they are a great way to share your opinion on events that just happened or highlight some corporate values.
With our solution, you can publish media created directly from employees aimed at sharing people's knowledge.
What is intranet.ai?
It's a ready-to-use corporate intranet,
designed to reduce costs and implementation time by providing a highly modern and collaborative digital workplace.

Starting price is 2450€, for a fully-featured intranet

More than 20 Apps including intelligent search, document management, news, push notifications, and my workplace


100% integrated with SharePoint Online and Microsoft 365