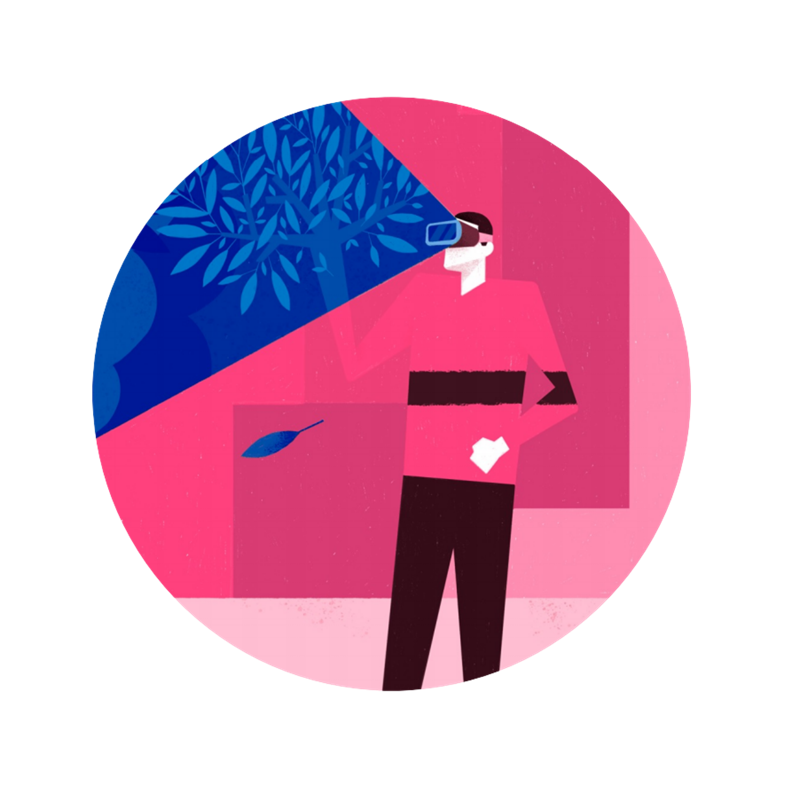 Digital Learning: stimulating content for your intranet every day
With Intranet Digital Learning, each person will receive 2 minutes of virtual learning per day, thanks to the continuous exposure to motivational, creative, and stimulating content.
By accessing the intranet, workers can view a widget and a dedicated section that presents new resources every day published automatically.
You don't have to do anything. The contents will update themselves and will be the perfect daily dose of energy.
You'll make your intranet and Microsoft Teams more engaging every day during the time of a coffee break.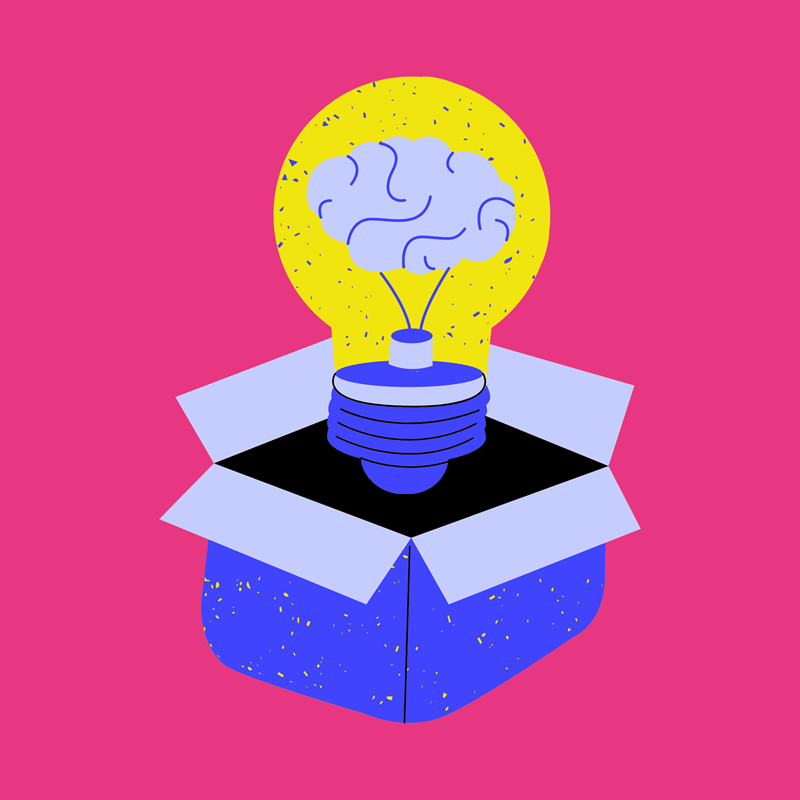 What you will find in Intranet Digital Learning
Hundreds of content, always fresh every day, to positively increase engagement with your corporate intranet:
1 innovative annual format

+ 200 various microlearning objects with continuous thematic rotations for your employees

14 macro thematic areas treated during the year to enhance soft skills in 2 minutes daily!

5 moments of weekly energy that positively affect the day of your employees!

12 Ultimate Awards for Monthly Gaming Winners to ensure commitment gratification and some healthy competition!
5 Reasons for Daily Business Training
Why make daily training appointments?
Communicate company values, build a business community, facilitate collaboration and innovation, and improve employee engagement by taking care of 5 aspects.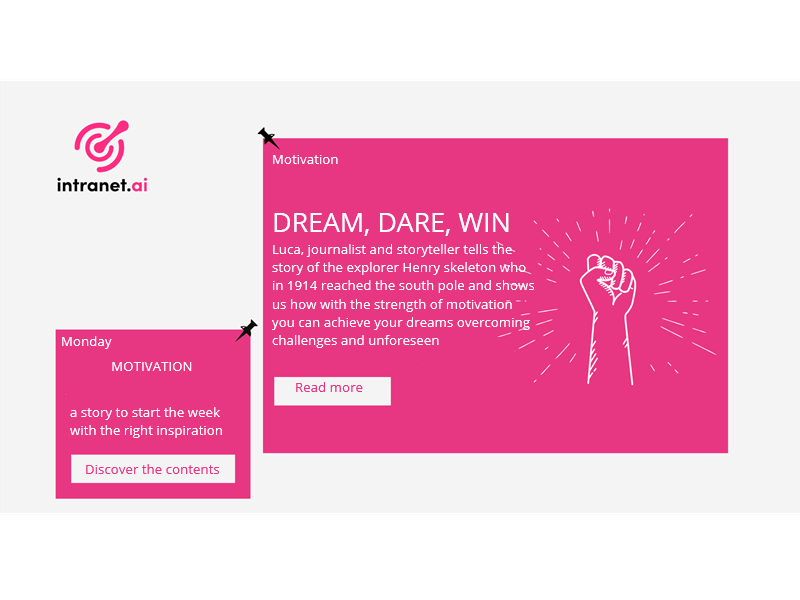 Motivation
Provide useful content in the intranet for personal and professional growth by nurturing motivation.
Each resource will be treated by Masters, Ambassadors who transfer "not only the technique but that unique fire able to make you make a real leap in quality."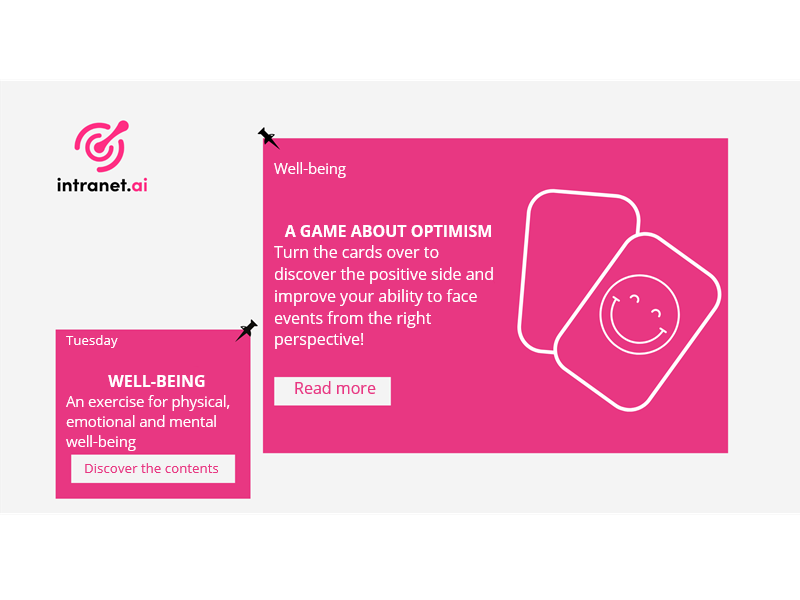 Well-being
It optimizes productivity by increasing the physical and mental well-being of employees through pleasant daily appointments.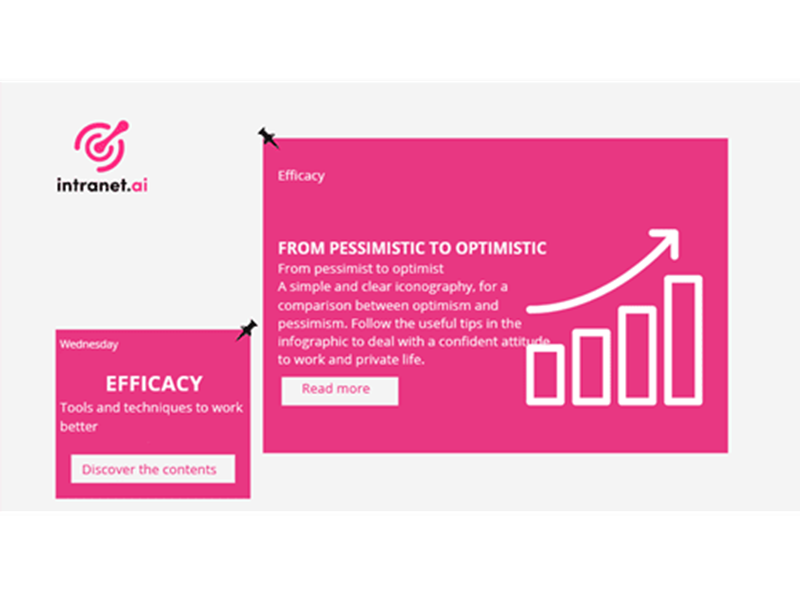 Effectiveness
It improves employees' effectiveness every day in a few minutes through short but precise inspiration and training on multiple thematic areas.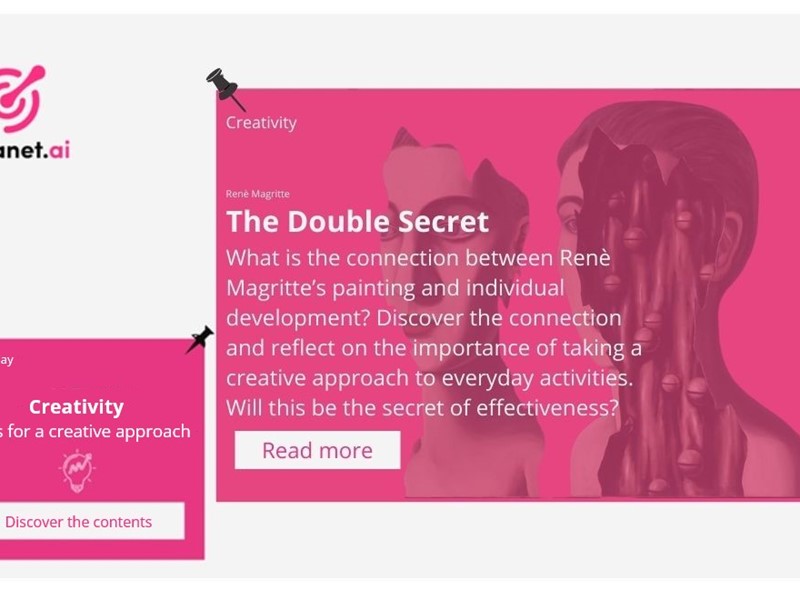 Creativity
Provide contributors with food for thought to apply a creative approach to their daily activities.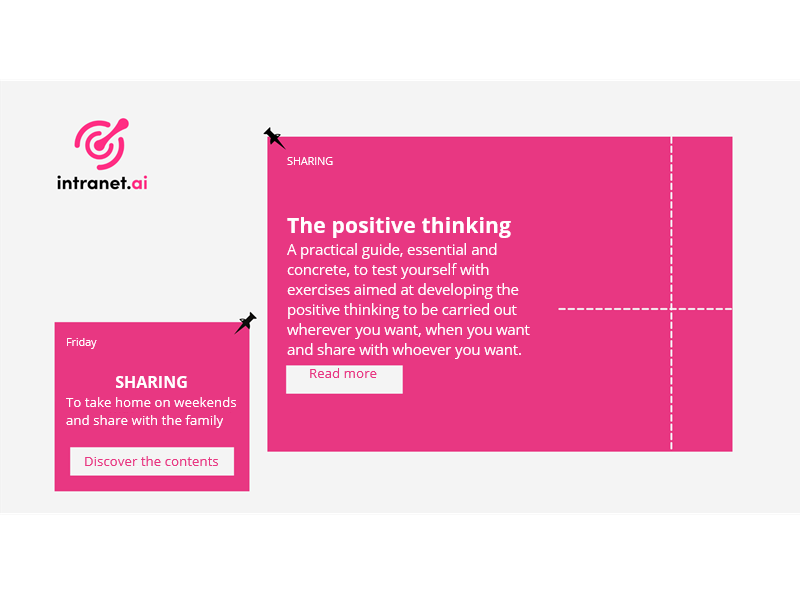 Sharing
It fosters employee engagement and their sense of belonging to a community through a stimulating path of shared growth. 
The indispensable in-company training
It is widely established that companies must intervene in these 5 areas at this time in history to allow people to work better and organizations to achieve better results. 
Company training in 3 steps
#1st step
Every day of the week, the employee can take advantage of a microlearning content of a few minutes related to a specific topic (motivation,
well-being, effectiveness, art, and technique)
#2nd step
Every month in the organization
will be dedicated to a theme of macro training areas such as communication, digital, security, sustainability, well-being, performance and others, on which employees can engage
#3rd step
At the end of each month
employees will be called to participate in a gaming contest related to the topics covered and the winner could receive in prize a cultural experience

Don't miss out on the benefits of digital training
Each company can enrich its intranet with valuable content to reflect its culture and meet its employees' communicative and collaborative needs.
What is intranet.ai?
It's a ready-to-use corporate intranet,
designed to reduce costs and implementation time by providing a highly modern and collaborative digital workplace.

Starting price is 2450€, for a fully-featured intranet

More than 20 Apps including intelligent search, document management, news, push notifications, and my workplace


100% integrated with SharePoint Online and Microsoft 365