What makes an intranet smart?
The company intranet needs to be created carefully, focusing on different aspects from employee engagement, content creation, people services, to monitoring and governance. You can't underestimate anything if you want your intranet to be successful.
Here you is a list of factors that make an intelligent intranet.
1. It should be a real work tool
The intranet should help people in their daily work

It must make information searches easy and improve communication between colleagues

It should have up-to-date content and documents
If employees can't find a valid reason to use the intranet, it isn't helping them in daily tasks, then your intranet will be abandoned after the first week.


2. Designed around the user
When people use the intranet it has to cater to their needs.
The modern and intelligent intranet: for me and about me

The news that interests me - targeted at me

My activities and actions

Engagement with my leaders

Share and exchange information in practical communities

My feedback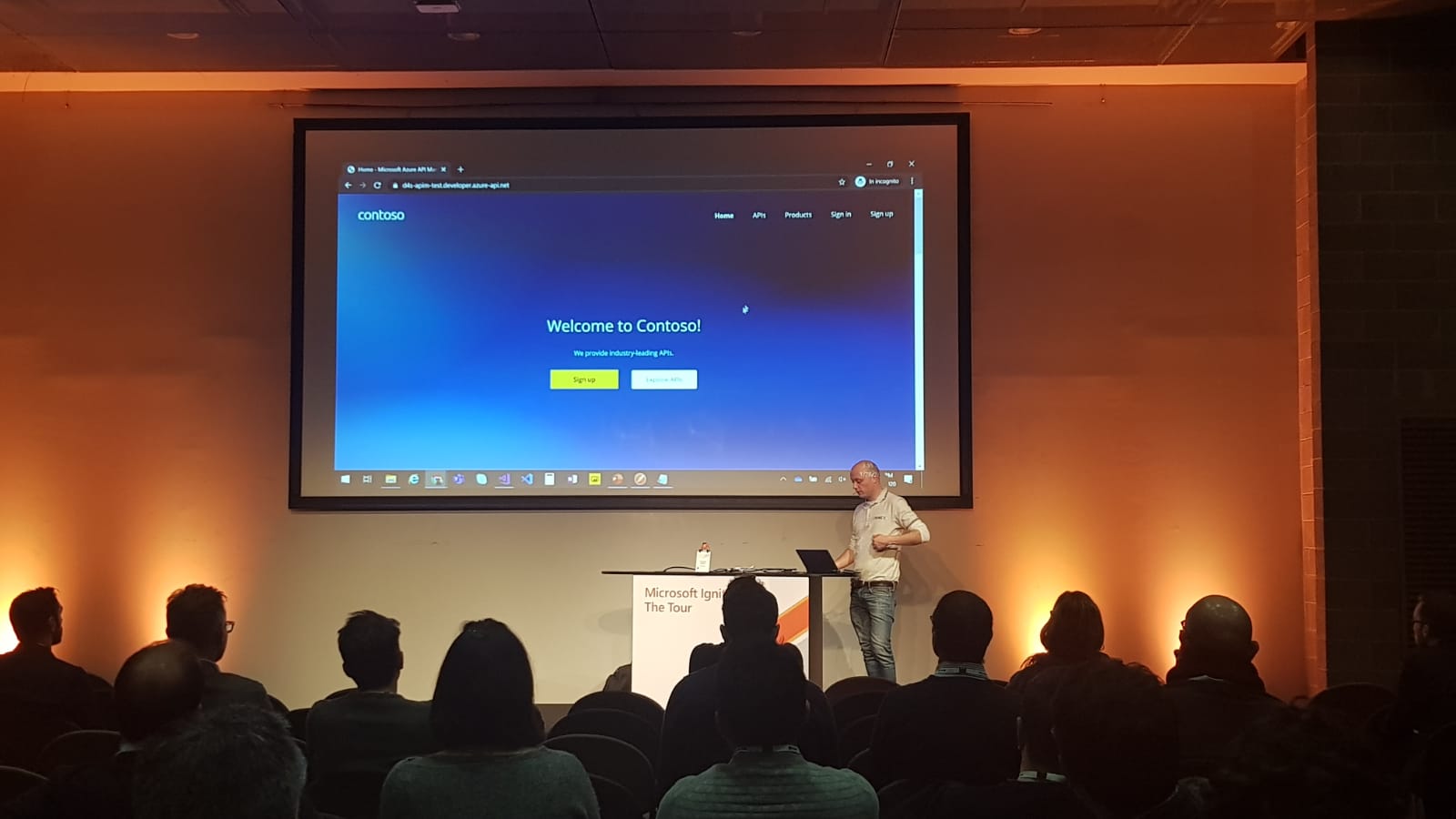 The intranet is not just an internal site for company news.
It is primarily a network of people who animate it, use it, read it, enrich it, grow it and take care of it, day after day.
It should be the digital version of your workplace.
[Marchi G. - Microsoft MVP]
3. Reaches users where they are
Information and knowledge are the life of a successful company and they should be available to everyone directly at their desktop, whatever they are doing, where ever they are and on any kind of device.
Push notifications send content directly to users and simplify your communication.
Keep people informed, real-time

Engage employees

Track the appeal of your communication

Reach all intranet users or targeted group of people
This is an innovative way to increase your communication and people engagement on intranet.


4. Allows users to better know the company
How can an employee work if they don't know who to ask for specific information, or who can help complete the job in their department?
Company charts, people directory and the information about who is the manager of each user in the company are extremely useful for new employees or for people using the digital workplace.
A quick way to find colleagues' phone numbers is a good goal for an intelligent intranet.
You can easily publish the organization chart using Visio in SharePoint Online
You can integrate the phone directory on the intranet, with information about users available on Microsoft 365.
This way you don't need to maintain the people directory: every time a new employee arrives in the company and is assigned an email, it will be on the intranet straight away!
5. Connects people
Ok, we know that the list of the employees on the intranet helps to have a better understanding of the company, but how can users contact a colleague quickly? How they can connect to share documents or work together on a project?
The intranet, integrated with Microsoft Teams, is the answer! 

Teams can connect employees with real-time features

Can also connect them directly with the intranet, using notifications
Real-time connections increase user productivity every day.
6. Facilitates collaboration
You can decide to have the list of the projects on the intranet where the user is involved or, more simply, the list of chat groups, for quick access to the place where users can collaborate and communicate with each other.
It can also help find the documents and information necessary for collaborating on a project, with a specific group of people, or department.
Departments should have their place in the intranet. They can use it for publishing content for the whole intranet population, together with a private area to collaborate with each other, privately.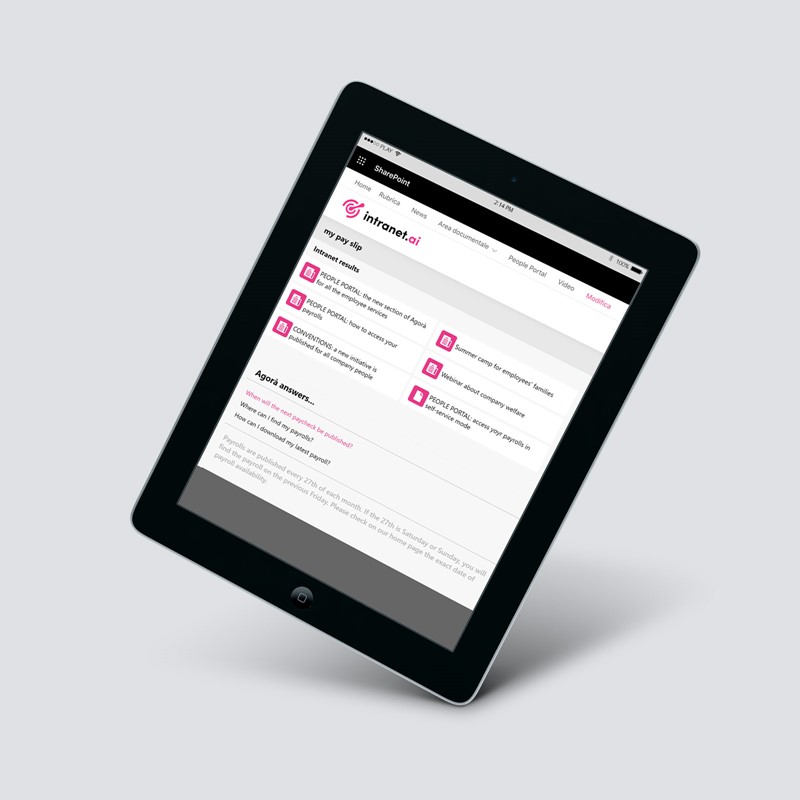 7. Helps to find what you really need
Do you know that only the 1% of people with an intranet in their company are actually happy with search results? 

Employees that have trouble using the intranet search causes frustration and you, as the intranet manager, should take immediate action to prevent abandonment.

Monitor the search keys and create KPI

Update intranet contents regularly

Delegate people from every department for the administration of their content
But how do you manage searches for information that is not on the intranet?
8. Offers daily utility services
People need to have an efficient search to be able to work efficiently. Utilities for the end user are vital.
The intranet is the best place for:
any kind of request form

tools for rooms reservations

access employee services like well being, vacations, payrolls

and so on...
An intranet portal with high employee experience and plenty of services, is the best tool you can give to your company.


9. Allows self-expression and ideas
The success and failure of a company is always based on its culture and how much employees' skills and talents are in evidence.
The intranet should let everyone in the company share their digital profile and their knowledge. Internal human resources should always have access to this information which showcases company value: people.

The my profile feature

Tools for ideas generation

Use of gamification to give expression to employees
Investing in people is always a good solution for every company.


10. Generates engagement
If people are engaged in the company and its activities, productivity and well-being definitely increase. The intranet must create employee engagement as its priority.

People are engaged when they can take part in shared activities, make their voices heard, share their work, be involved with top management and get recognition.


11. Facilitates adoption
An intelligent intranet is easy to adopt. Users must have tools and ways to quickly understand available features and the whole value for their work.
When fully digitalizing the workplace, you can setup the following options to facilitiate the adoption of your intranet:
Webinars to welcome the new intranet

Short training videos

A guided and dynamic tour directly inside intranet pages

A launch day, with a live event and Q&A session
The sky is the limit!
12. Monitors
How can know whether your intranet is performing well or not? If it really helps the company or if it is a failure? How you may know if users are able to find what they need inside the portal?As an intranet manager you must be able to answers to all these questions.
SharePoint Online logs and Microsoft 365 audit capabilities help you in this, but are not enough so you have to go one better to monitor intranet use.
Find your KPIs and monitor them so everything can perform better.
 
13. Allows proper use of leadership
A manager should be able to better apply their leadership via the intranet. The new era of company leaders need IT instruments to build the team, support employees in their onboarding manage reporting and performance and primarily, communicate with everyone they work with.
A leader can quickly communicate and get feedback in real-time using the intranet or teams sites without the classic emails or phone. Teams can help organize live events or create meetings on the go to interact with their reports.
But how you can enable these activities?
Give them Teams or Yammer groups

Organize training for leaders and employees to better use the tool

Create dynamic groups so they can communicate with new hires in their department straight away

Explain how to user Microsoft Stream for sharing video content
A good leader is helpful for the whole company.
14. The change is planned
An intelligent intranet has a predefined go-live, with all the stakeholders ready for the change. It is fundamental to prepare for this change, as the intranet should increase employee productivity.
Include all the main key users for each department as stakeholders, starting from needs analysis

Let them partecipate to the creation of wire frames

Give them access to the alpha and beta versions of the intranet

Do training
The more time you use for planning your next intranet and less issues you will have after the go-live.
15. Is part of a specific governance plan
So now you're live with the brand new company intranet, now what? The number of teams might suddenly increase, people can't access specific areas and you don't know why, some applications in the company apps gallery as missing. The situation can turn to disaster in a very shortly if you don't add a good governance plan to your intranet tasks.
On your actions list, the governance plan should be added immediately after completing the design of all the features available on the intranet. This way, you have a good contingency plan in the event of failure.
Continue reading An intelligent intranet with SharePoint Online - Part 2. to discover The results of an intelligent intranet.