How does Microsoft help us build an intelligent intranet?
In the Microsoft 365 platform SharePoint Online is becoming the core for many services, thanks to document management capabilities, content publishing, data archival and workflow management, and it is definitely the best tool for the creation of your company intranet.
Microsoft is developing its features based on the following four main areas:
Employee engagement and communication


The integration with communication tools like Teams and Yammer is approaching with the imminent arrival of the new Yammer.
People are able to continue a conversation even on the intranet.



Connect people, news, knowledge and apps


The publishing system on every modern site of SharePoint Online is a product area where Microsoft has invested a lot. With the arrival of the new Home Sites and new capabilities for content creation on a page, SharePoint Online is now the perfect tool for your intranet. There are no competitors in the market with this kind of offer.



Knowledge and content management


Soon we will see a change on the management of  intranet content and SharePoint Online is leading this change. We will move from the view of the Information Management to the Knowledge Management, so the most valuable part of your intranet, is no longer information architecture, which is still firmly in place, but shared company and people knowledge.
Microsoft's  new Project Cortex is the latest step forward.



Shared content and solutions for any group


With the arrival of the audience feature for pages in SharePoint Online, the creation of daily targeted content will be easier for everyone in the company.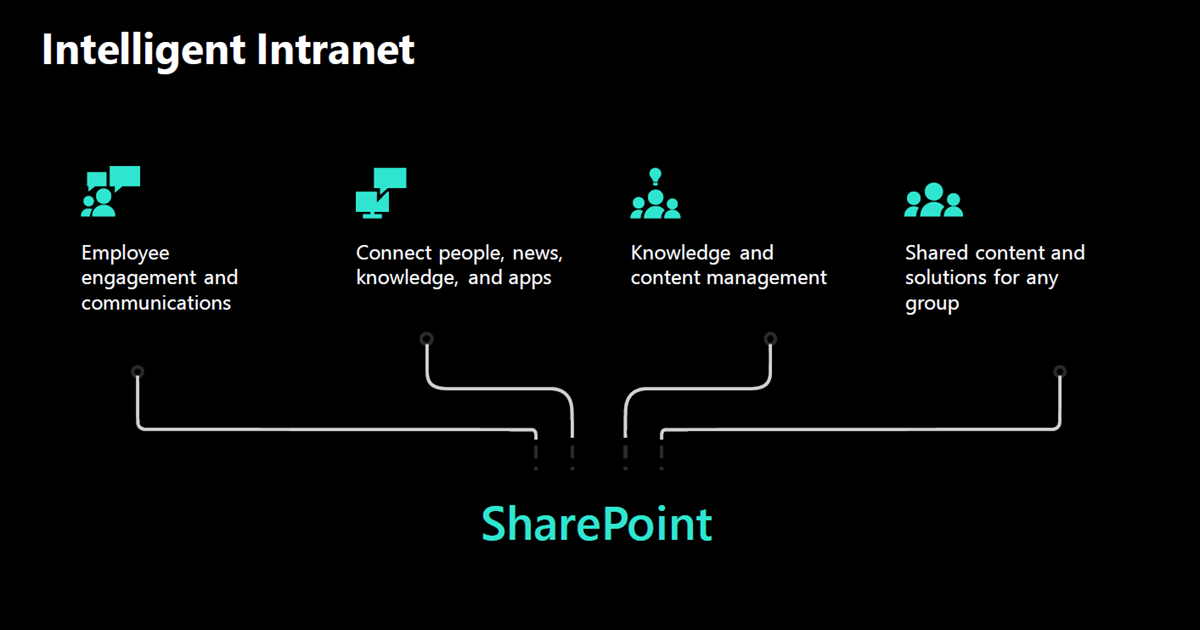 Here are some of the features already available and others due to be rolled out, that will facilitate the creation of a company intranet in SharePoint Online.


SITE EXPERIENCES
Create employee experiences that connect the digital workplace.
Home site for web and mobile.
Modern site at the core.
Audience targeting for news, pages, and navigation.
Additional branding abilities.
New hub capabilities.
PAGE AUTHORING & PUBLISHING
Easily create content and tell stories across your organization.
News and Page scheduling.
Many new page authoring capabilities.
Adding thousands of stock images.
New web parts and updates to current web parts.
Multilingual sites.
MULTILINGUAL PUBLISHING
Content in your language.
Allows content creators to publish pages/news in multiple languages.
Enables end users to see content in their preferred language.
Receive automatic notifications for translation.
Enter translations into the target language page directly.
Know and target changes only.
SHAREPOINT LOOKBOOK
Be inspired by these examples to create your own intranet.
Discover the intelligent intranet in Microsoft 365.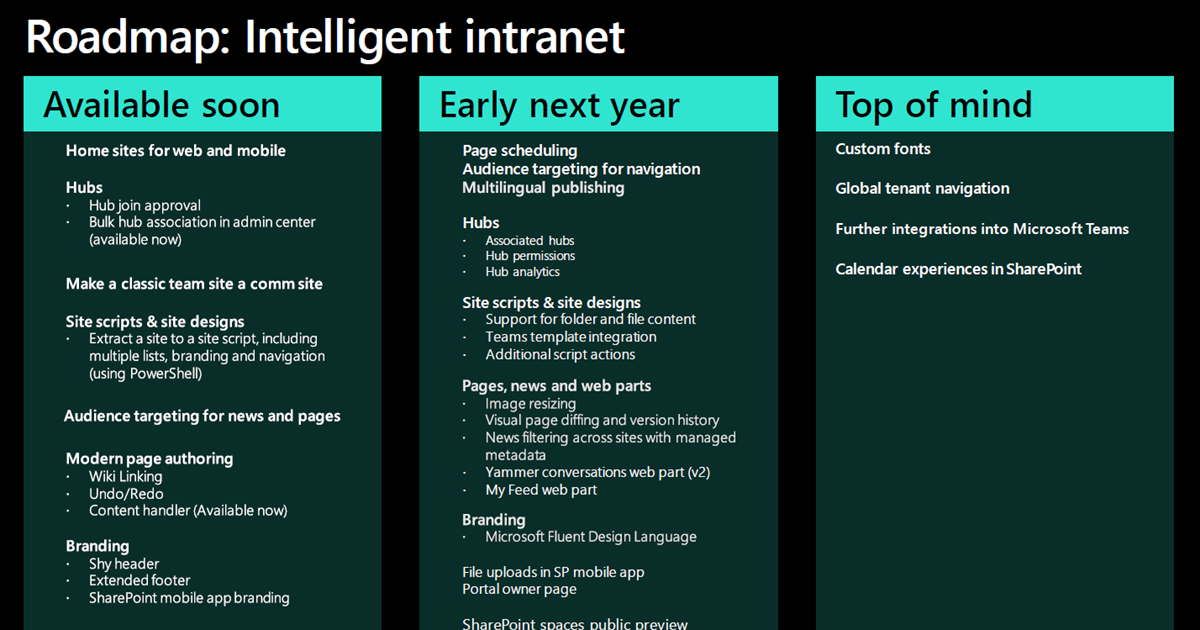 If you missed An intelligent intranet with SharePoint Online - Part 3, then go back to discover How to create an intelligent intranet.