The applications of machine learning technology and artificial intelligence are fast growing and evolving, with signs of significant economic impact.
Today, many large companies use intelligent algorithms to suggest new products; social media use them for targeted advertising or to customize displayable content. Artificial intelligence is not a future vision, we already using it now either implemented or in the testing phase, perfected and ready for the market.
But what can a strong AI bring to the corporate world again? What can the AI ​​do to improve the functions of corporate intranet? Right now, applications are already being developed, and many are already on the market, using AI to boost corporate intranet to improve management, organization, and user experience.
Here are three possible implementations worthy of corporate intranet AI.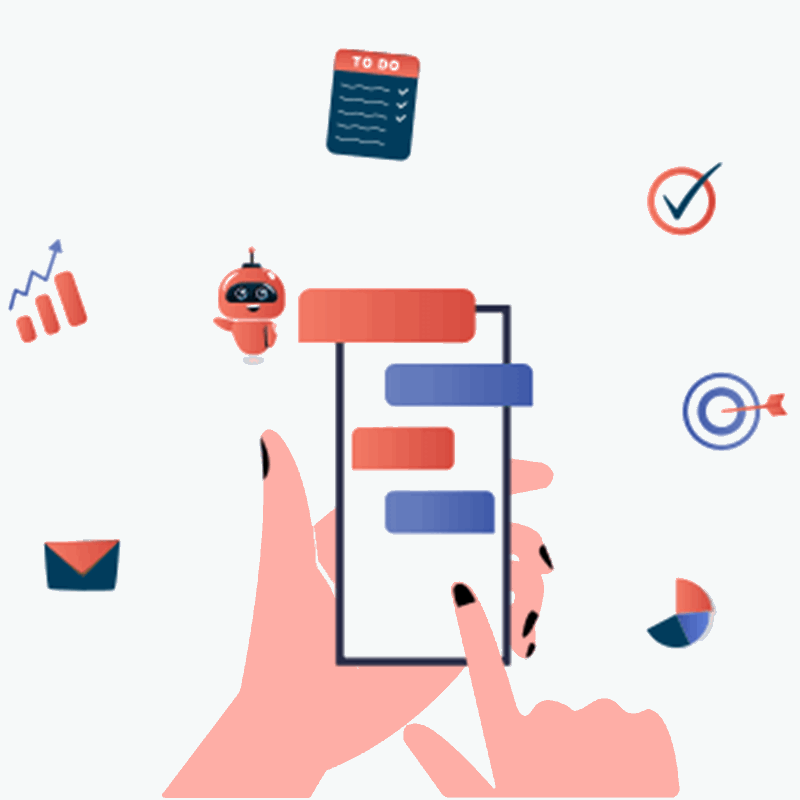 1. Chatbot: effective assistants
Chatbots are virtual users that simulate conversation with human users in an instant messaging application.
Chatbots use artificial intelligence to offer answers, retrieve data or carry out web searches. Chatbots are equipped with an electronic learning and natural language comprehension technology that allows them to improve the quality and relevance of the solutions continuously.
Why avail of chatbot intelligence? First of all, because chatbots are ideally suited to messaging and chat applications, and now every company intranet is equipped with a chat service.
Secondly, chatbots are an efficient tool to improve the user experience. The experience of interacting with chatbots is effortless and fast.
In your intranet, chatbots can be useful for supporting people in all their daily requests, such as IT issues, HR information, finding content, quickly accessing legacy system data etc.
2. Target content and tasks, intelligently
The corporate intranet is a way to build user-centric expertise by providing a friendly and conversational medium for all users who need to collaborate, share content and find information. An intranet can help by strengthening collaboration and making contacts and information more accessible.
To understand how artificial intelligence can improve employee experience on the company intranet, we can study how algorithms are exploited in the major global social networks, then translate and adapt them to a business context.
A modern Artificial Intelligence intranet allows users to access content, services and opportunities based on their interests and habits. It can predict employees' actions or the best task for that specific time of day. AI can help to increase daily job productivity.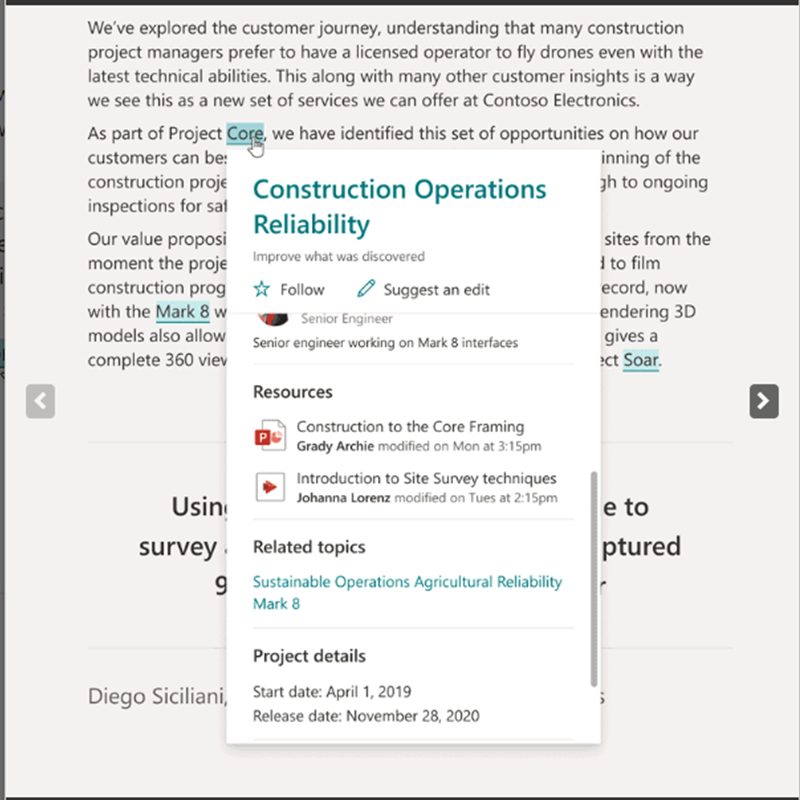 This model is already used by popular social networks for intelligent suggestions and targeted advertising. Adapting these models to the corporate intranet would mean a higher degree of employee experience.
Artificial intelligence provides knowledge within the same organization.
For example, a question and answer system can be developed that automatically sends questions based on a particular employee skill. Employee feedback will be used by artificial intelligence to self-improve its services.
Ask us how you can improve your company intranet.
We'll help you with the best solutions for your business.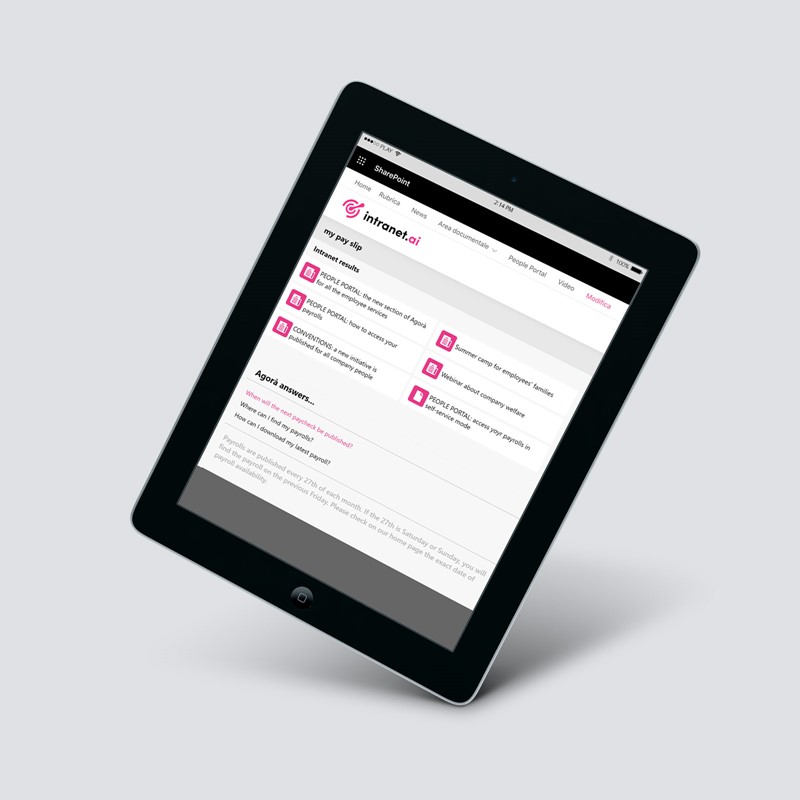 3. Smart intranet search
Another area that can benefit from artificial intelligence is the search intranet feature. Developing applications in this area can ensure that users can search and easily and quickly find what they're looking for based on their history.
For a collaborative knowledge base, intelligent suggestions and prioritization of research results improvements are based on habitual user content such as previous searches, past behaviors and habits.
4. AI for HR
The HR department's main task is hiring new employees. AI ​​can automate new candidate interviews, artificial intelligence recruiters are being developed; these systems can provide instant feedback to candidates and answer questions in real-time.
Human recruiters, on the other hand, will benefit from having time to scientifically analyze the choice of best candidate.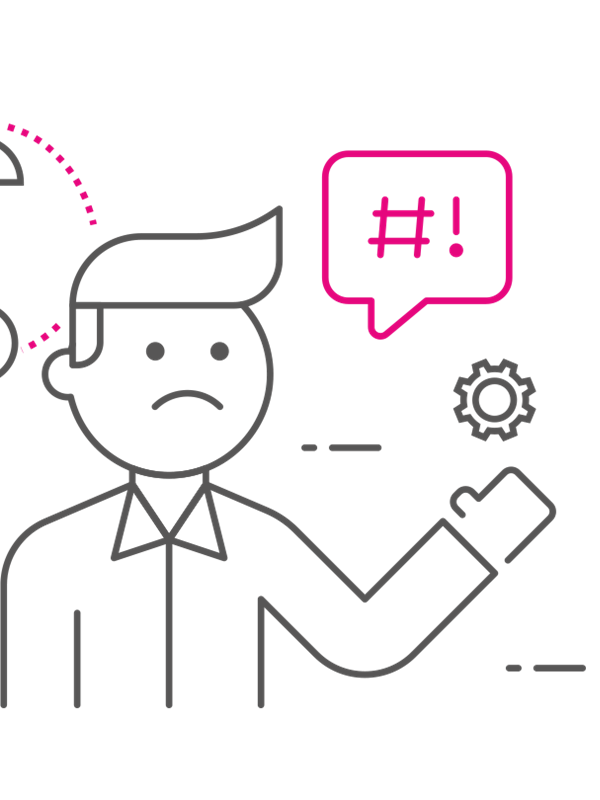 The Human Resources department can effectively use artificial intelligence such as in employee onboarding.
Generally, new employees are always a bit lost when they arrive in a new company: they don't know the procedures, their colleagues, nor do they have a clear idea of the structure.
A system that helps new hires better orient themselves within the company, can accelerate integration. Artificial intelligence may be able to provide suggestions, names, positions, and contact information for people.
Artificial intelligence serves to improve user experience, not complicate it.
Many other areas can definitely benefit from artificial intelligence. Artificial intelligence is  constantly growing and evolving so that soon, it will be available right across the board.
What is intranet.ai?
It's a ready-to-use corporate intranet,
designed to reduce costs and implementation time by providing a highly modern and collaborative digital workplace.

Starting price is 2450€ for a fully-featured intranet

More than 20 Apps, including intelligent search, document management, news, push notifications, and my workplace


100% integrated with SharePoint Online and Microsoft 365