There are many ways to create a healthy work environment where employees are at ease and more involved in corporate processes and culture. The trend that is taking hold in recent years is the creation of an efficient intranet.
A common problem shared by the HR managers of many companies is: how can I ensure employee engagement? How can I help them understand and share corporate culture?
We can divide these questions and issues with employee engagement into four categories:
Information

Communication

Collaboration

Business processes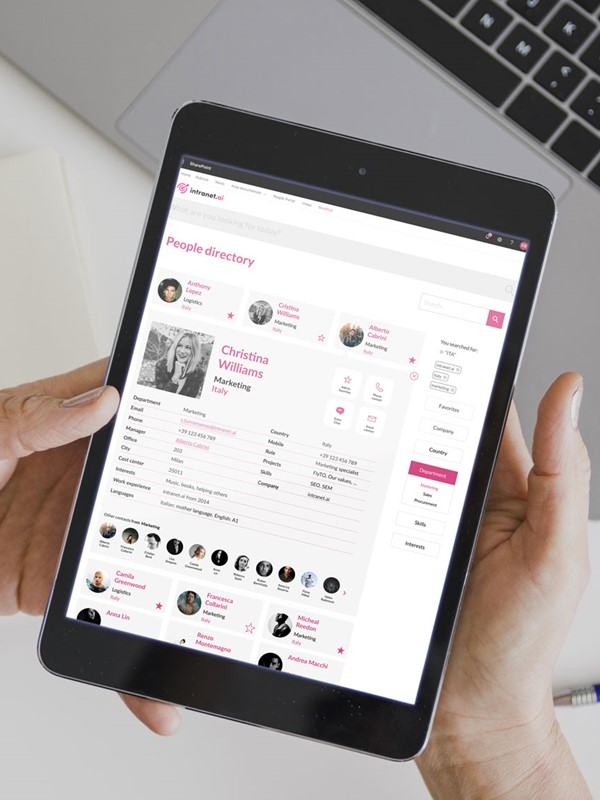 The solutions are not easy. They depend on many factors, such as team building activities and constant employee involvement: a series of initiatives that can have a positive long-term impact.
The information system technology that an organization uses and the ways people interact with it are essential for business and the creation of a functional workplace.
The best structure to create this work environment in the digital age is the intranet. Local area network Lans aren't a quick solution to every issue but do provide the tools necessary to create a shared, engaging, and active work environment.
What are the benefits of a corporate intranet website? The goal of an intranet is to be a useful tool for business and employee management.
Let's find out how an intranet can help a company in employee engagement!
1. Easy access to information and documents
Exchange of information and access to records are crucial factors in business management. If employees can obtain relevant information fast  then they can carry out their work efficiently resulting in successful business processes.
Sharing the flow of information and documents on an intranet speeds up operations and keeps their company competitive.
The development of an intuitive user interface and performant search tool will especially allow employees to maintain quality communication and streamline viewing.
Tip: associate your intranet with people's jobs for easy access to critical information.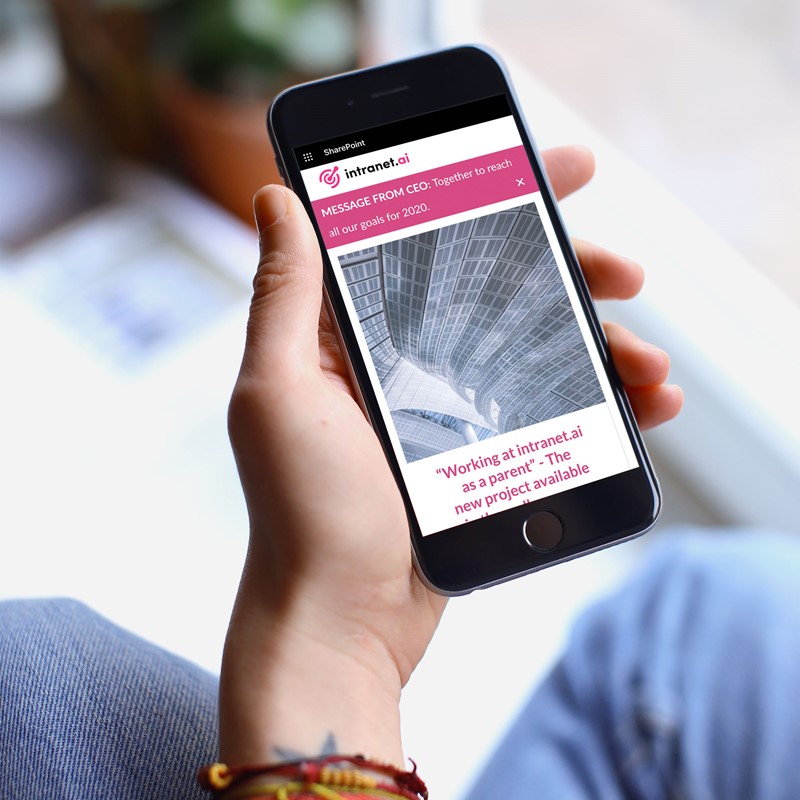 2. Improve communication in the Workplace
An intranet can centralize several departments business in one place and create a digital workplace; it is an internal communication tool and the digital reflection of your workplace.
With an intranet portal, employees will be able to find tools fast speeding up daily work and keep building productivity. They can immediately interact with each other, find the right person and share their value to increase collaboration.
Tip: give employees the best digital workplace.
Ask us how you can improve your company's intranet.
We'll help you with the best solutions for your business.
3. Increase your corporate culture
Collaboration and sharing values are the basis of every company's success. The intranet creates a space to measure the employee involvement and partnership for business growth and, more importantly, gives people to possibility to be known by colleagues.
The intranet allows you to understand any tension, emphasizes collaborative spirit, and inspires you to be a part of it. Customize the functions of your intranet portal: promote your corporate values, reward those who contribute, or publish motivating news for employee engagement. Personalization is key!
Tip: by tailoring content to specific groups and great intranet design, you create a personalized user experience.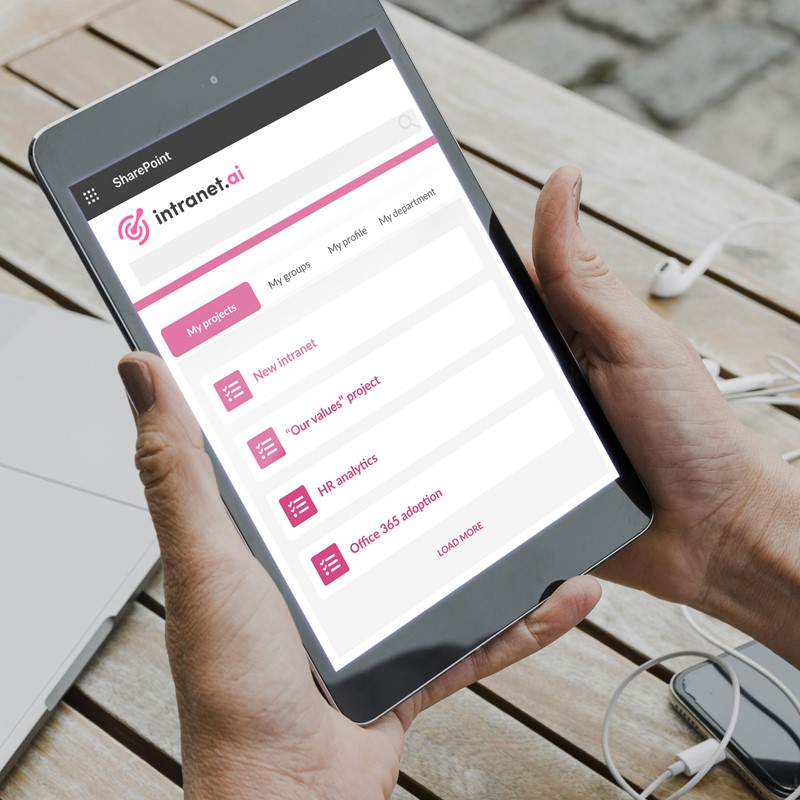 4. Cut down on email and meetings, save time and money
Cluttered mailboxes and clashing meetings? Think about investing in an intranet! Intranet integrated with real digital workplace tools, will revolutionize your way of communicating. You will stem the torrent of emails and establish productive, planned conversations.
With better internal communication, it's easier to keep everyone informed and gain meaningful feedback. This means that you won't need so many meetings and save time and money.
With collaboration tools like Microsoft Teams, you send fewer mails and having a single place with all the necessary information on a specific project, initiative or company department.
A useful intranet can create a ripple effect: it helps widespread involvement, as well as higher productivity, innovation, morale, and growth. So remember: for an intranet to be useful, it must be accessible!
What is intranet.ai?
It's a ready-to-use corporate intranet,
designed to reduce costs and implementation time by providing a highly modern and collaborative digital workplace.

Starting price is 2450€, for a fully-featured intranet

More than 20 Apps including intelligent search, document management, news, push notifications, and my workplace


100% integrated with SharePoint Online and Microsoft 365