What is Microsoft Teams?
Microsoft Teams is the chat-based application that lets you manage all aspects of business collaboration in a single workspace.
Teams is more than a chat: it is integrated with the overall Microsoft 365 suite.
This means that this collaboration tool is linked to all other document management and archiving services in Microsoft 365, or to the other tools for task management, content sharing or information archival.
All documents, spreadsheets, presentations shared within a team are stored in a specific cloud archive where each team member always has access to the most recent version of the document.
You can also collaboratively edit shared content and each user's change is recorded in real-time, being able to access the old versions of the document.
Today, Microsoft Teams is replacing Skype for Business as a default app to chat privately with colleagues or for audio/video calls. Teams conversations are organized in channels, while documents created within a channel are stored in folders archived on an instance of a SharePoint team site, directly available in a specific tab.
With Teams, you are updated in real-time on every user interaction within your group using likes, mentions, and notifications.

How can I access Microsoft Teams?
Microsoft Teams is accessible from any device.
You can download the Teams app directly from the official Microsoft site and start using it immediately in your company.

If you are a freelance or a small company, Teams is free to use (with some limitations).
If you need to use all the features of the product you need to assign each user one of the Microsoft 365 licenses available.
If your responsibilities involve constant computer use, you can access the desktop version of Teams.
On the other hand, if you travel regularly and need to keep in constant touch with company headquarters, you can easily use Teams from your phone.


Do you want to use Microsoft Teams for internal collaboration?
We can help you with this.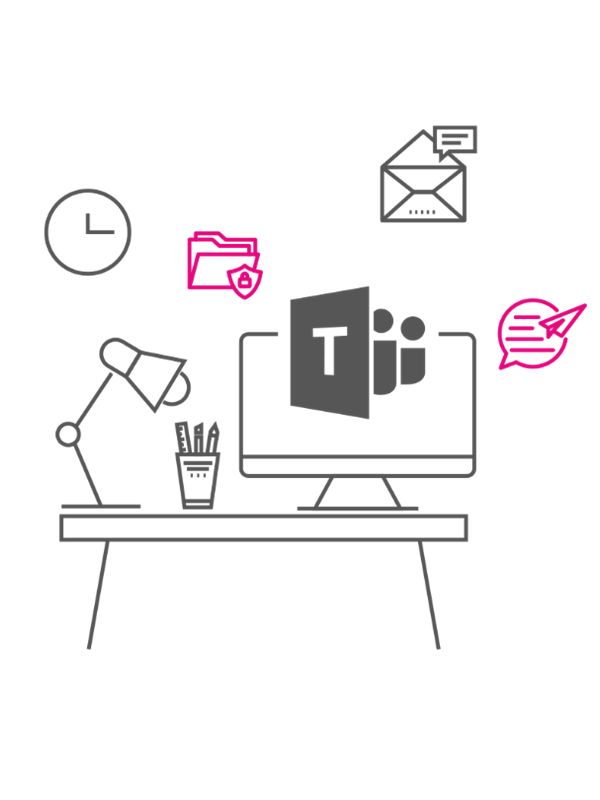 What is Microsoft Teams Good For?
Creating a digital workplace that can meet the communication and collaboration needs of teams in a smart working environment.
Group member chats are in private and public mode and allow collaboration on different team projects.

Teams is integrated with other Microsoft 365 applications used every day such as Word, Excel, PowerPoint, SharePoint, and OneNote.
MS Teams makes it easier to find useful information to collaborate effectively.

Customize the shared workspace with additional tools.

Microsoft Teams is developed on a scalable and enterprise-level cloud platform: Microsoft 365. Furthermore, it offers you advanced features in terms of security and compliance.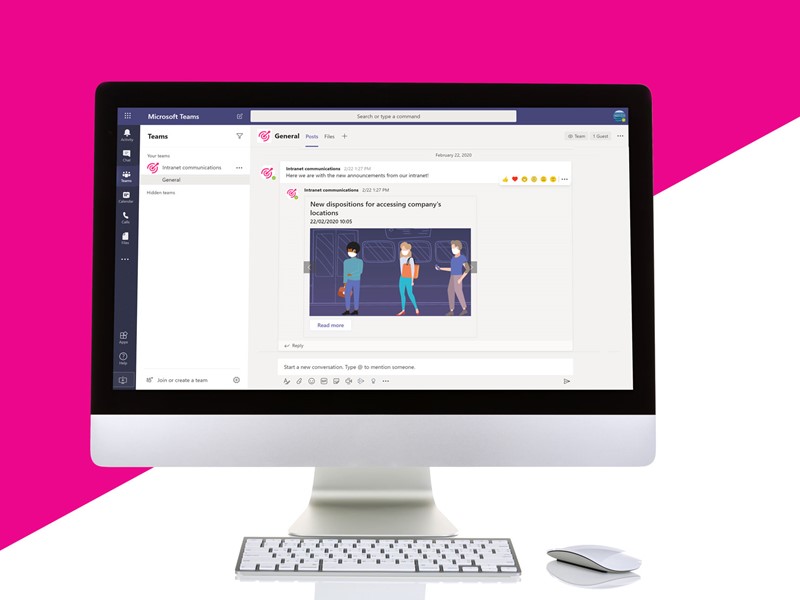 What Is The Point of Microsoft Teams?
Share information, goals, and results: from the mobile, tablet, PC or web you can easily share all kinds of information, plan video calls, organize conversations and manage meetings with your teams, thanks to the advanced integrated services.

Manage work teams: configure methods of sharing and exchanging information.
All members, internal and external, will have access to Teams; at the same time, you'll keep control and ownership.
Make the workplace more accessible, faster, and smarter

: bring all the applications you use every day together in one work environment.
Configure Teams to make each workplace unique and tailored to the needs of your employees.
Microsoft Teams helps you improve your ability to work as a team and to form a group. Today this way of collaborating has become one of the most profitable and requested soft skills in a company.
The key word to interact well with colleagues and achieve set goals, is collaboration.
Only by sharing information with others can you bring home essential results for the company, especially in terms of savings.
Conclusion
Teams is a cloud-based platform that can integrate with over 150 applications, Microsoft and third-party, to improve business productivity.
In short, a new digital workplace with all the tools you need to carry out your work with a single intuitive and customizable interface and take part in projects or specific initiatives.
Teams is a multi-function platform, the perfect communication and collaboration hub within Microsoft 365 that incorporates all the features of Skype for business and adds new ones.
There is no real challenge between Microsoft Teams and Skype for business because one incorporates the other.
Microsoft Teams was conceived and designed as a 360-degree collaborative platform, which also offers the main features of Skype for business, namely chat, voice, and call.
Teams is a unique tool within a tool where a work team has everything it needs to be efficient and productive.
Are you ready to improve your workplace?
Request the demo now and find out how intranet.ai can help you create what you need for your company.