Have you created a page and want to offer it to your colleagues as a model? Do you need to create a page but don't know where to start? Find out how to use SharePoint templates.
Once you create a SharePoint intranet template for a page, others can view it and choose it from the Templates gallery and use it as a starting point for your pages. Once their page is created, they can make any changes to their page without affecting the template from which they started. Similarly, if the page template is modified or modified at a later time, it will not change a page already created by that template.
What is a SharePoint page template?
Before working with SharePoint page templates, it is useful to understand what page templates are. SharePoint templates are predefined solutions designed for particular business needs. You can use these page templates to create and customize your SharePoint site.
A template is a way to manage the features and customizations of a site and administer them from a gallery of solutions. Templates are used to provide models of solutions to other websites or to coordinate the layout of the sites of the same company. If you're creating a new site or working to develop a corporate intranet with SharePoint, you need a site pages template to use as a customized template for all the different contents.
SharePoint site templates for your intranet portal are features that allow you to create solutions and share them with colleagues and your managers. You can manage the customization of your team sites with Web solutions and then open it with other applications. Using templates to customize a company site is a beneficial and practical solution. SharePoint templates help you realize your ideas.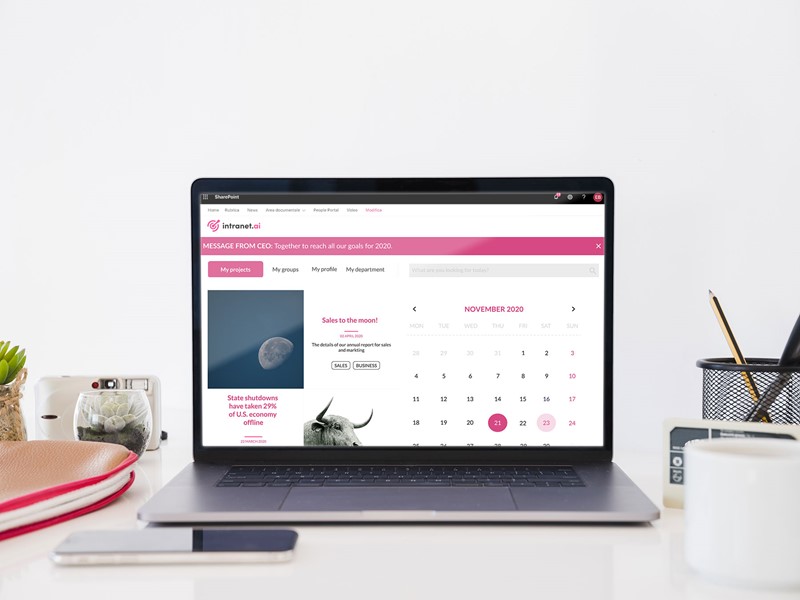 Do you need some SharePoint templates for your intranet?
Take a look at our SharePoint intranet themes collection.
What are the advantages of SharePoint page templates?
Using the Microsoft SharePoint application, you have an immediate advantage in creating intranet templates for your project management. 
Immediate solutions: save and activate your favorite template in the solutions gallery and allow your colleagues to create new pages using that template. By selecting the page template, anyone can create a new page that will have the same components, structure, and contents as the template you created.
Consistency: your intranet layout and UX will be the same on all of your pages.
Availability: you can store your customized page on your intranet. You can create and edit the pages you want on any device, wherever you are.
How to create page templates with SharePoint
If this is the first time you use Sharepoint to create your document management platform, knowing standard SharePoint viewing is essential.
SharePoint Online is made of pages and you can create them if you have the right permissions on the site. When you start to create a new page, you can choose:
Blank page: it has nothing apart the title of the page.
Basic text: you have a page with a

basic two-column template with an emphasis on text and examples of text formatting

.
Visual: v

isually attractive template with a focus on images that complement your text

.
How to create a page template
Open the page you want to use as a basis for your model. Add or edit web parts and the content you want to insert into the template.

When you've completed creating the page, click the arrow next to Save at the top of the page and select Save as a template.
How to use a page template
At the top of a site or a page, choose Page or Post news.

Choose your favorite template or one you want to use. If you want to create a new one, choose Empty.

Add your content. You can add, move, or remove web parts.

When you have finished editing, save the page by clicking Save as a draft.

When you're ready to make your page visible to everyone who has access to your site, click Publish or Publish News (for news posts).
SharePoint page templates are an essential resource when you need to create a uniform corporate intranet that reflects specific needs. When you need to design a SharePoint Online site to resolve a problem, make sure you start with a solid understanding of the site templates available. It is often much easier to begin with a site template that partly does what you want and then design it from this point rather than developing everything from zero.
Are you ready to improve your workplace?
Request the demo now and find out how intranet.ai can help you create what you want for your company.