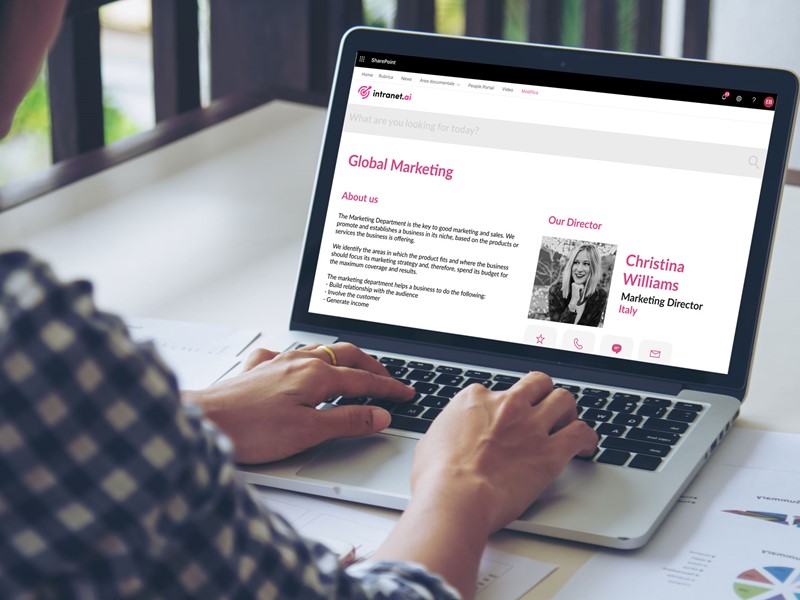 SharePoint Online department site: because every company department has its own needs
intranet.ai Departments helps you present department information
Each corporate department is different from the next.
How do you manage the company intranet to keep one department's information separate from the other?
intranet.ai Departments lets you create specific subsites for each department in your company so that each department's info and content is available for colleagues.
This way, employees can find the information relevant to their department only, and what they need for their particular job without having to search through uncategorized documents or data.
Do you want to organize corporate departments with their own subsites?
Ask us how to do it!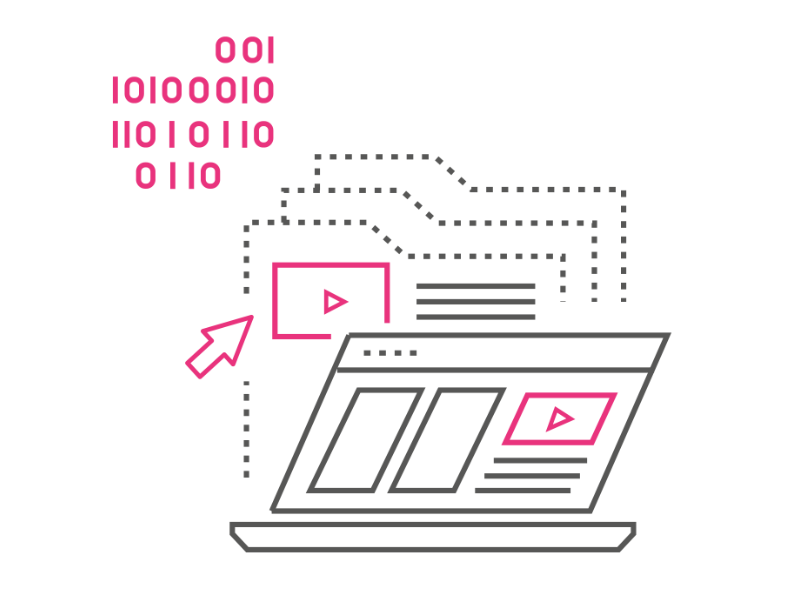 Give each department its own SharePoint Online site
The intranet.ai Departments tool allows you to develop customized web pages and subsites according to the needs of each company department or company headquarters.

The department subsite is an integral part of your corporate intranet site and SharePoint Online.

intranet.ai Departments is the essential tool for large companies with different departments. It maintains consistency and cohesion of workflow, business objectives and improves communication between employees.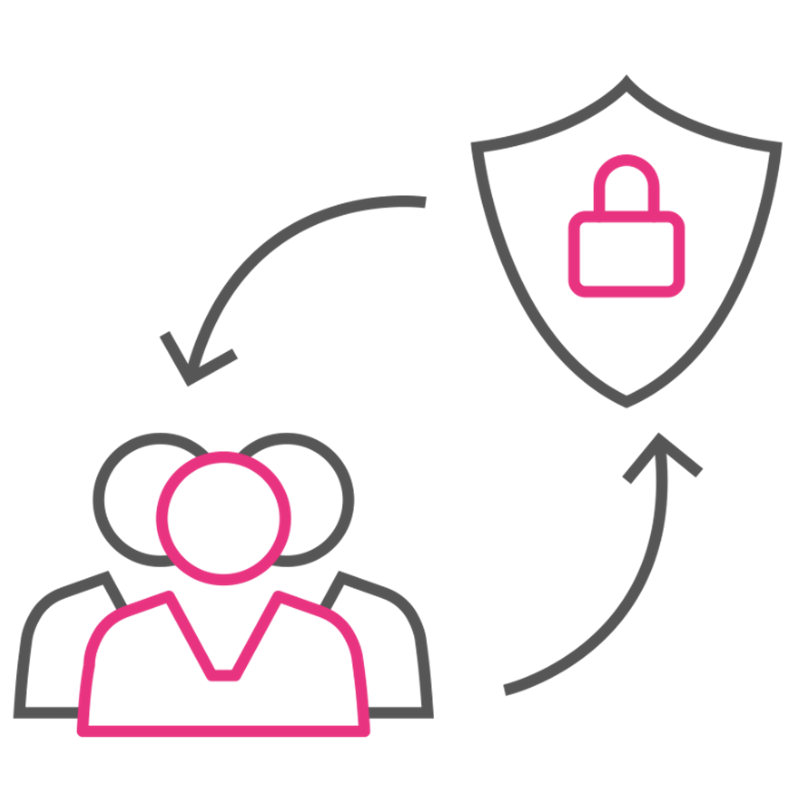 Public and private sites
intranet.ai creates SharePoint Online sites, specifically designed  to cover department needs. Each department will have a public site to share content with all company employees and a private site, accessible only by authorized users, for collaboration.

Collaborative space
Every work team or department can have its specific subsite. Having separate but interconnected sites allow greater collaboration and information exchange which greatly simplifies the work process. It also creates a virtual space that brings all employees of a specific group together.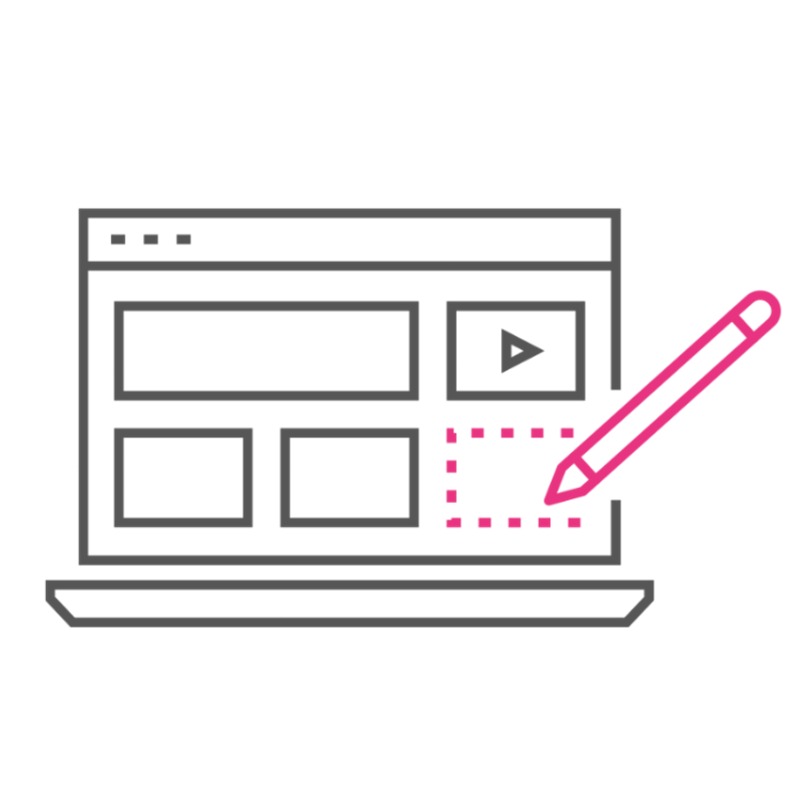 Personalization
Each created site can have customizable spaces for essential department information. Ownership of this content can be moved directly to department people to create content themselves.
What is intranet.ai?
It's a ready-to-use corporate intranet,
designed to reduce costs and implementation time by providing a highly modern and collaborative digital workplace.

Starting price is 2450€, for a fully-featured intranet

More than 20 App including intelligent search, document management, news, push notifications, and my workplace


100% integrated with SharePoint Online and Microsoft 365