The complete SharePoint intranet for
internal communication
Create a customized style, disseminate useful content, and promote initiatives.
SharePoint Intranet
Complete, ready to use, and integrated with Microsoft 365.
SharePoint Intranet
Complete, ready to use, and integrated with Microsoft 365.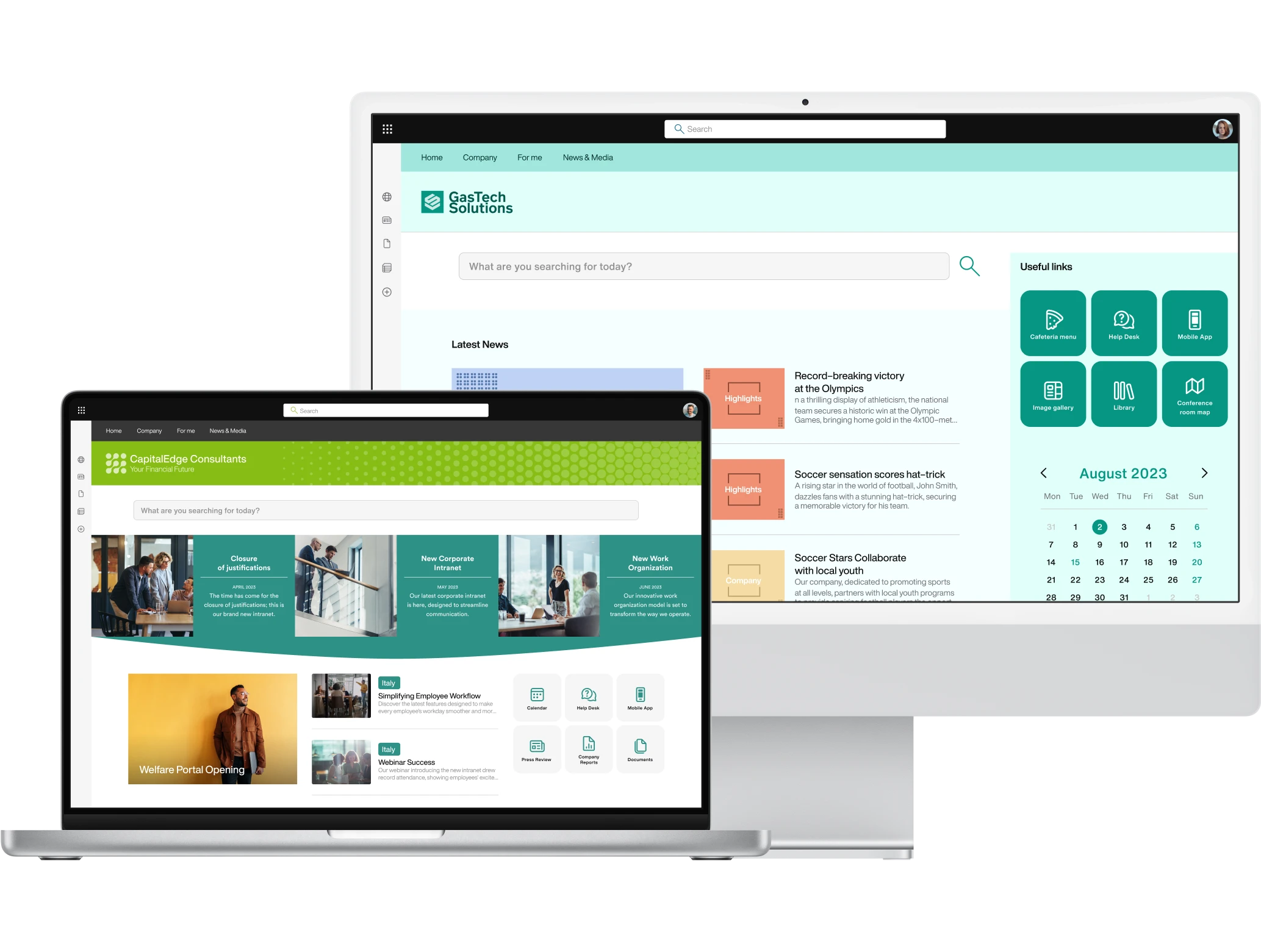 Teams Push Notifications
Spread the news from your SharePoint intranet through the Microsoft Teams app.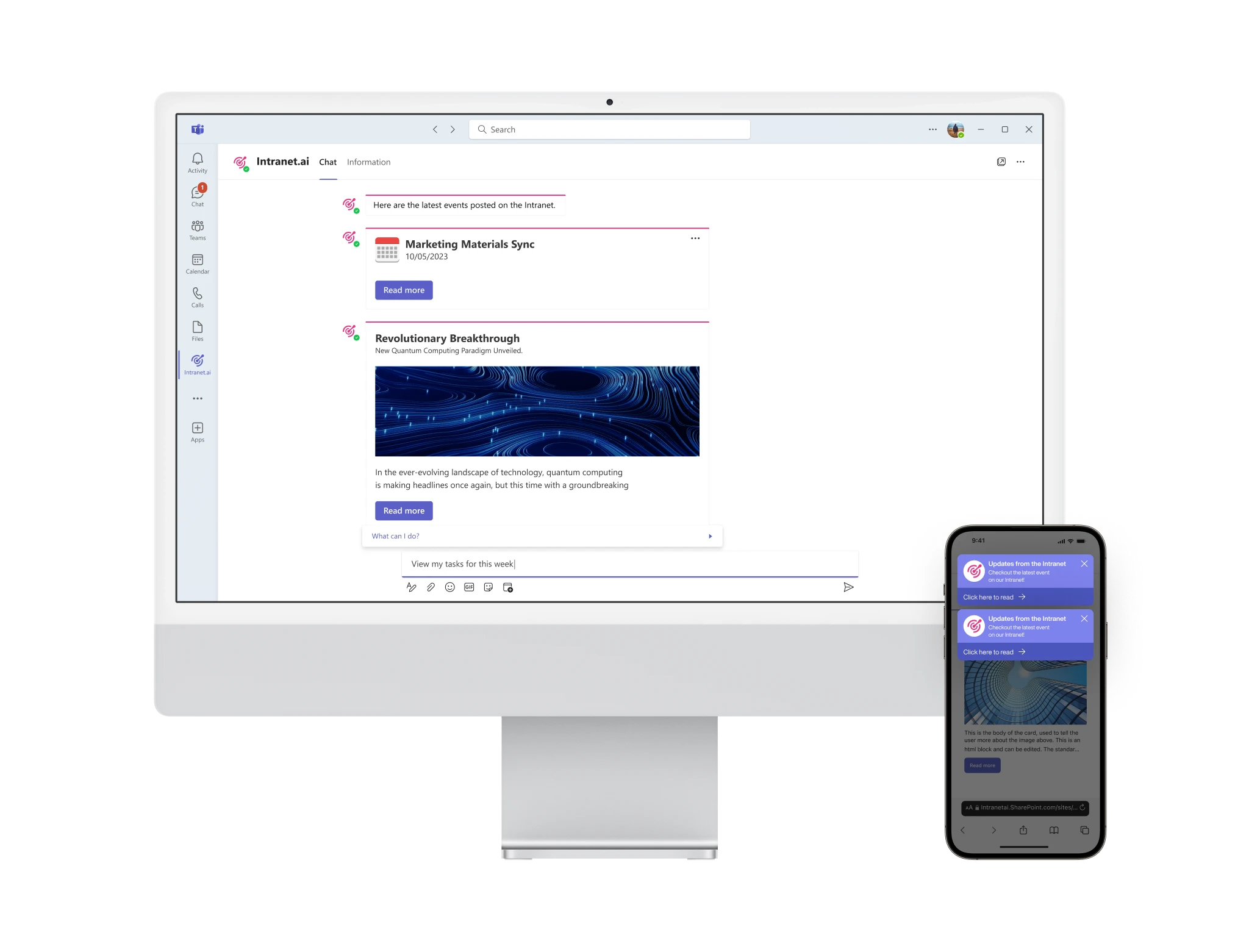 Intranet Analytics
To measure the effectiveness of the intranet and the integrated Microsoft 365 environment.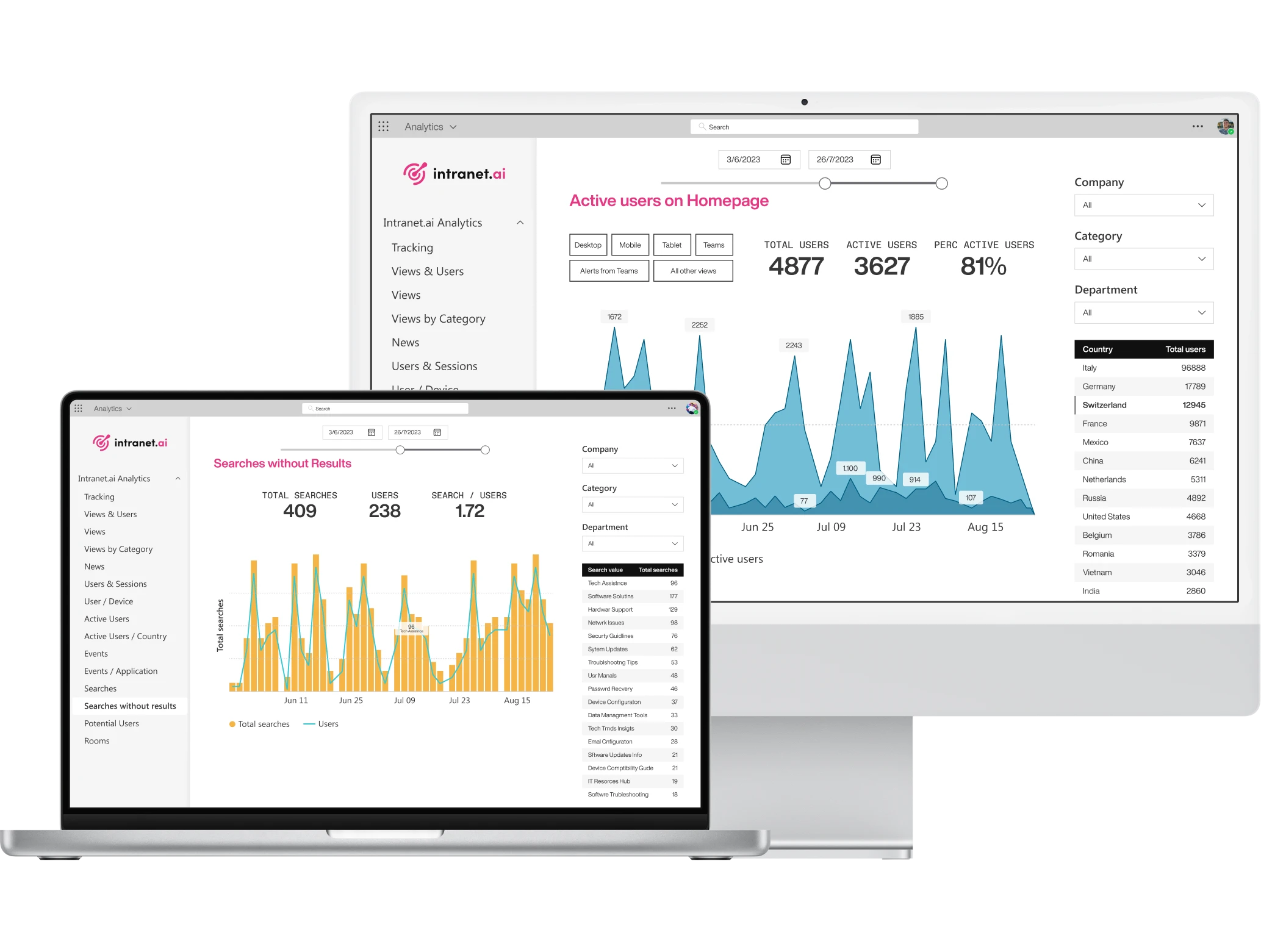 The available purchase plans
We have a solution for every need.
What our customers say about our intranet
The experience of those who have worked with us is our best introduction card.







Just what I was looking for
The project development was enjoyable, stimulating, and rewarding. The staff was always very helpful.





Professionalism and empathy towards the customer
A young, smart company that is very customer-oriented. A friendly, collaborative, yet always professional relationship is established right away. I hope to start other projects with the intranet.ai team.





Serious professionals who bring value
They allowed us to replace our old intranet in an agile and modern way, seamlessly integrating it with our Office 365 environment.





The importance of a global intranet
Very satisfied with the product, the company, and the people who supported us in installation and configuration.
Marcello
IT Application Manager





Efficient service for great software
The need was to create a global intranet that would allow us to share information, content, and data among the various branches of the company worldwide. The tool enabled us to achieve this goal in record time.
Sebastian
Digital Innovation Manager
Optimize all business processes
Enhance your Microsoft 365 digital workplace with 45+ vertical apps for employee care.
Contact us for more information
Fill out the form to receive our response within 24 hours.
The solution to reduce costs and implementation time for your SharePoint intranet and integrated Microsoft 365 environment.
Smart, complete, and ready-to-use SharePoint intranet, from 3,650 €/year.
Fully integrated with Microsoft 365 and Microsoft Viva.
With 45+ vertical features
for internal communication and processes, without additional development costs.