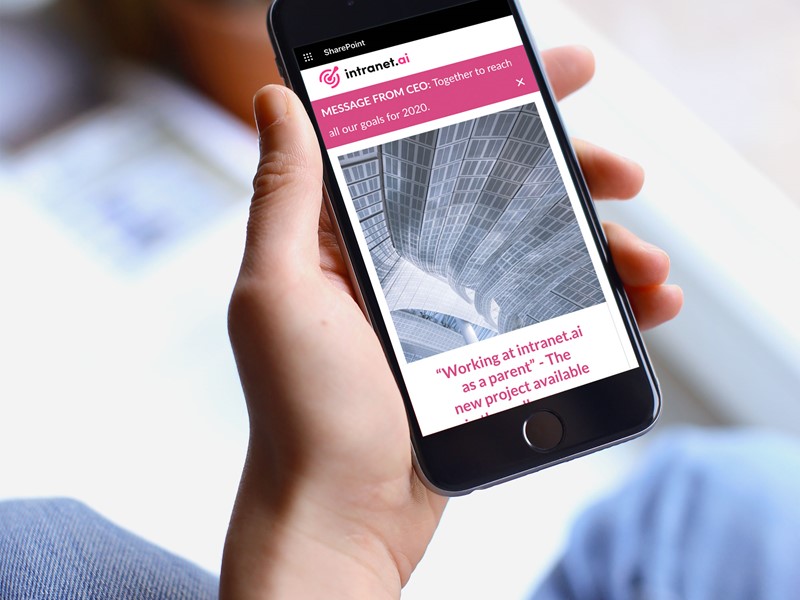 Need to communicate immediate information to the global company?

With Company Alerts, you can enhance the reach of your corporate news to all the company or specific groups of people. 

Connect your SharePoint intranet with your colleagues' desktop and mobile screens:
They won't miss any update!


SharePoint Push Notifications: Why does your company need them?
For all people in the organization, staying up to date is critical.
This is made possible by our sophisticated system of push notifications that deliver company updates from the intranet portal straight to the employee.
No more hunting for useful information to keep up with your firm!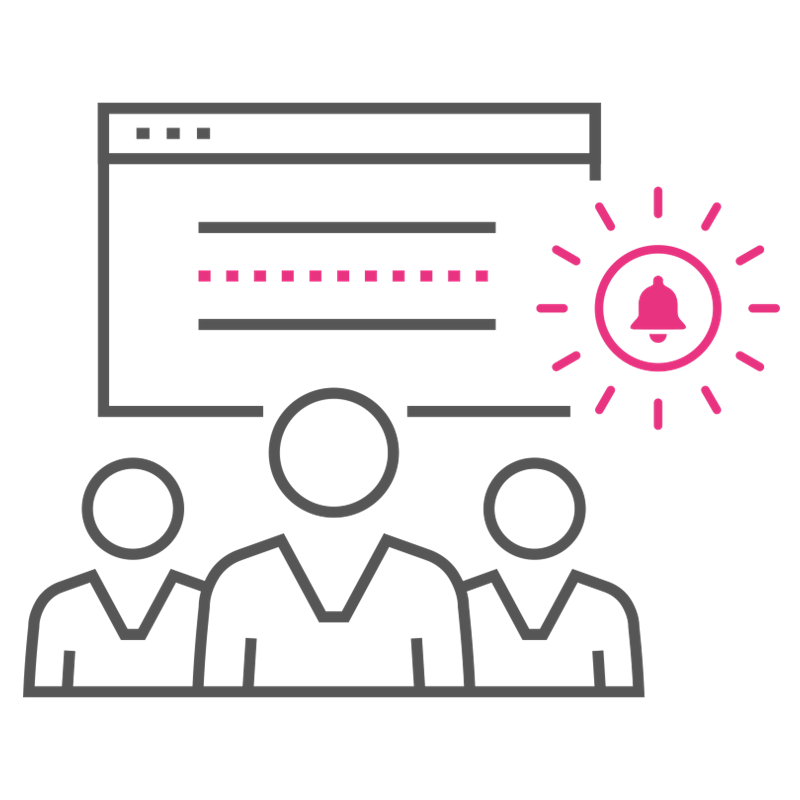 Alerts in all pages of your SharePoint intranet
When people access the intranet, they'll get an immediate notification with the latest news. Insert images and videos to make them more appealing!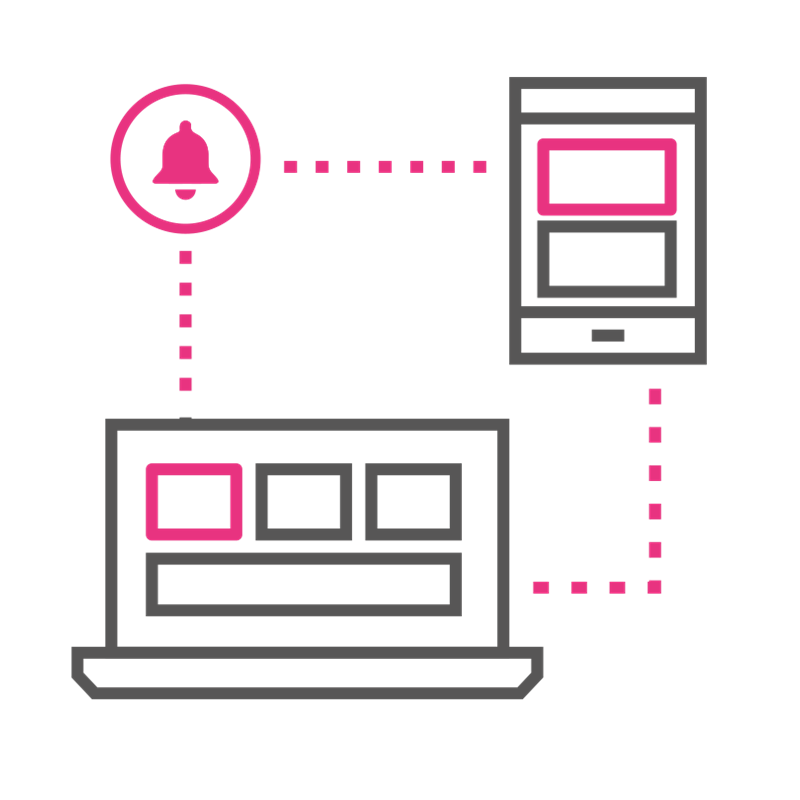 Reach people across desktop and mobile screens
With Company Alerts, you can send real-time notifications to your intranet's users across all their devices: The company knocks at their door!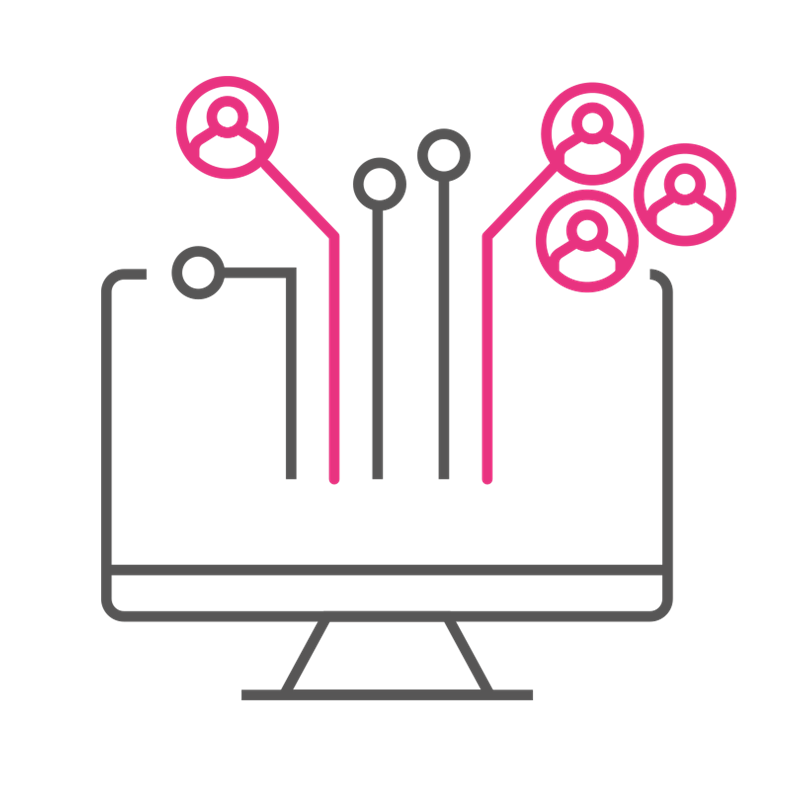 Targeted alerts
Company Alerts allows you to target the global company or specific groups of employees depending on their role, department, or language. Check out our Intelligent Groups to deepen the topic.
Deliver the most important news to your colleagues
Has your CEO just published a post?
Has the schedule of closures for a certain facility changed?
Is your IT department performing system maintenance this weekend?
With Company Alerts, users on the intranet will be notified immediately,
no matter where they are.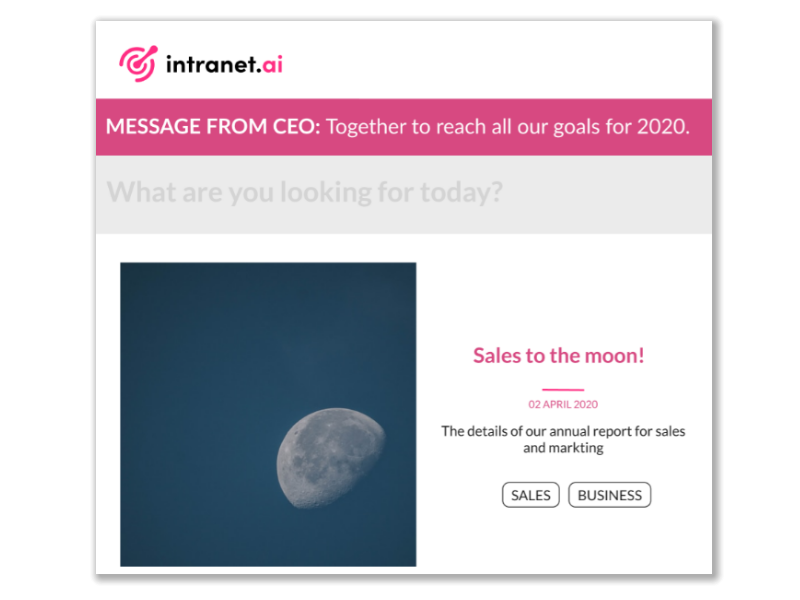 Bring the intranet to users and increase their engagement

One of the key objectives of an intranet manager or the internal communications department is to increase employees' engagement.
Company Alerts helps them deliver the most important news and updates to the employees, making them land on all desktop and mobile screens via their intranet.
And when they read your latest news,
they won't stop talking about it!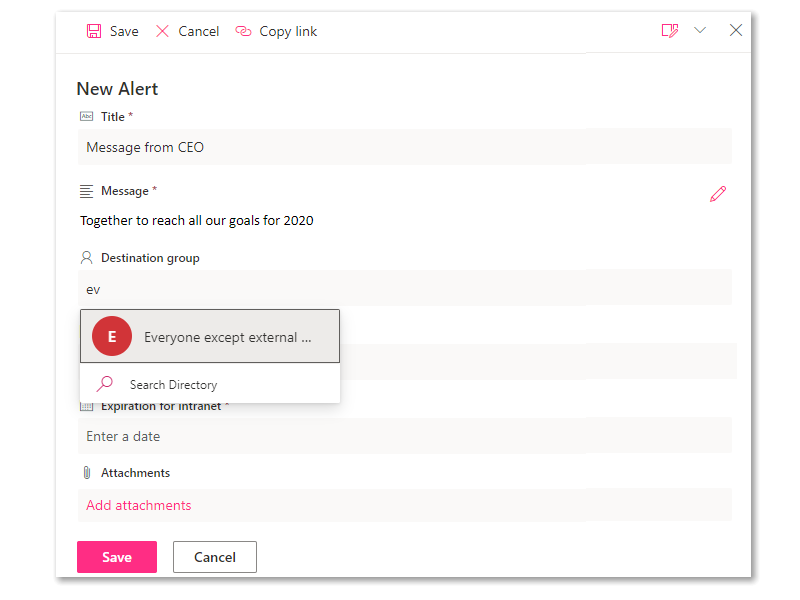 Select your audience
Company Alerts is integrated with your Azure AD instance.
In this way, you can select specific groups of people as the audience for your company news: They will be the only ones to receive the content you send.
Create targeted messages for employees with a specific role or department, for people in a specific company location or in a single legal entity of your enterprise.
Use the power of our Intelligent Groups to dynamically create audiences!

Make sure your news get the visibility they deserve

Company Alerts helps you make known those news that need to be highlighted for their importance.
Notifying employees about the development of a new intranet area or a change in the canteen's schedule are just a couple of examples.
These corporate news can be featured at the top of all pages of your intranet, attracting users' eyes and attention.
What news can you share with our SharePoint Push Notifications?
You can send out news to all or specific departments, as well as important announcements for the entire company.
Give voice to company closures, modifications to the remote working agreement, new hires, safety and training courses, and new services.
The only limit is your imagination - or your company's -.
What is intranet.ai?

It's the ready-to-use SharePoint intranet,
designed to reduce costs and implementation time.


Starting price is 2.450€ for a fully-featured intranet.

More than 25 features, including Intelligent Search, Document Management, Company News, and Teams Push Notifications.

100% integrated with Microsoft 365, Viva, and Power Platform.