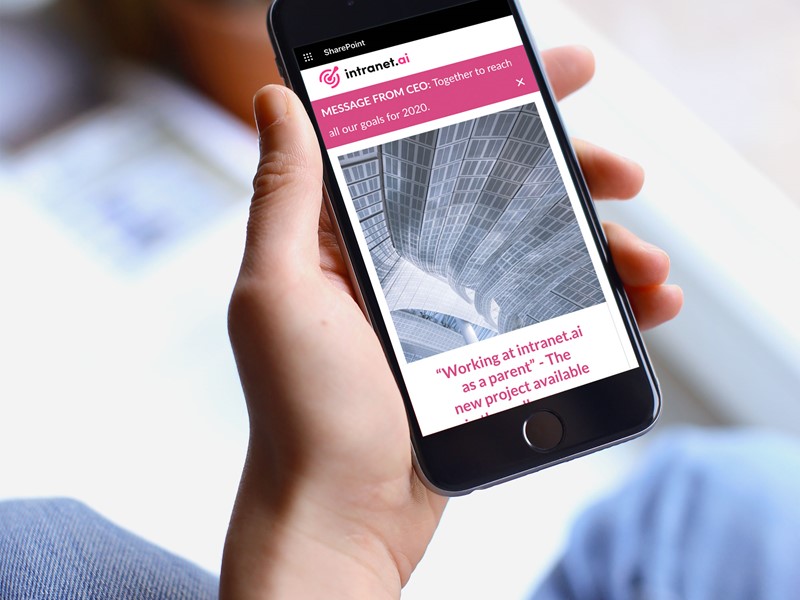 Need to communicate immediate information to the global company?
With intranet.ai, you can share alerts, announcements or service news to all the employees or specific groups of people, using the company intranet and Microsoft Teams, in real-time.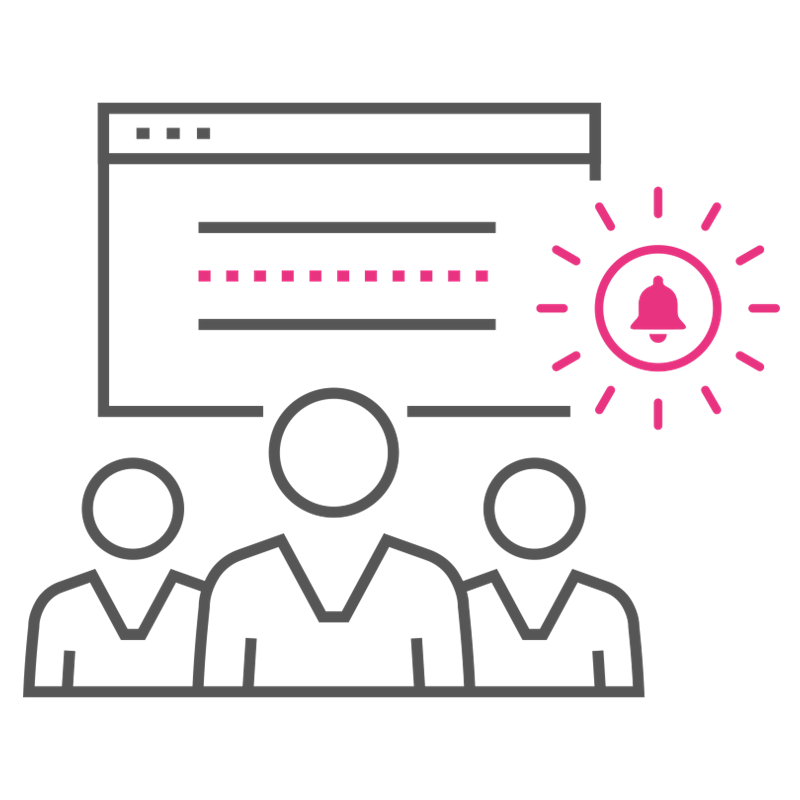 Alerts in all intranet pages
When people access the intranet, they'll get an immediate notification with the latest news.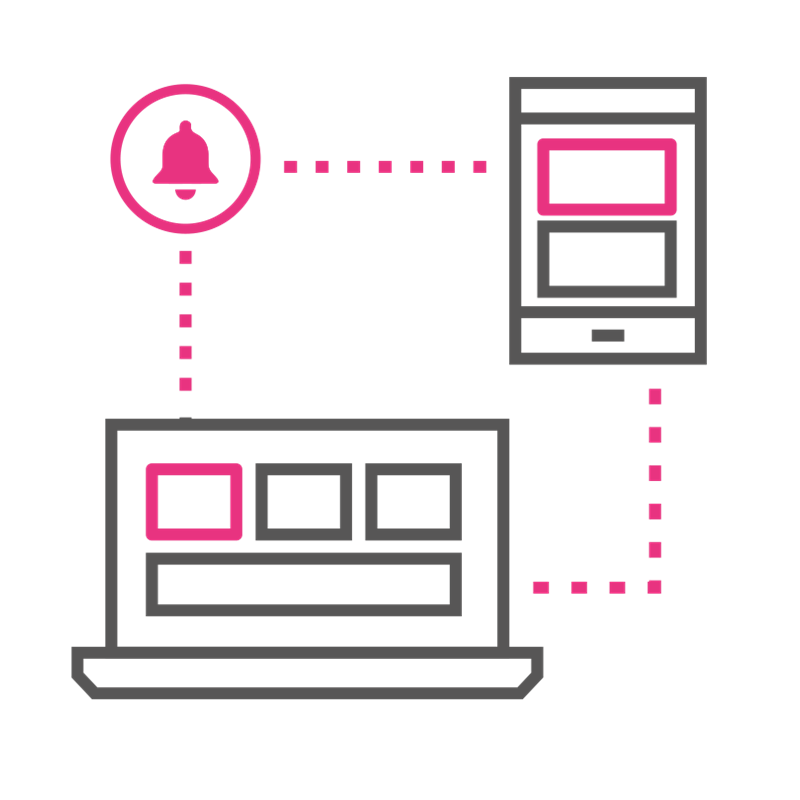 Reach people using PC or mobile
Using our notifications system, you can send real-time notification to users. The intranet goes to them!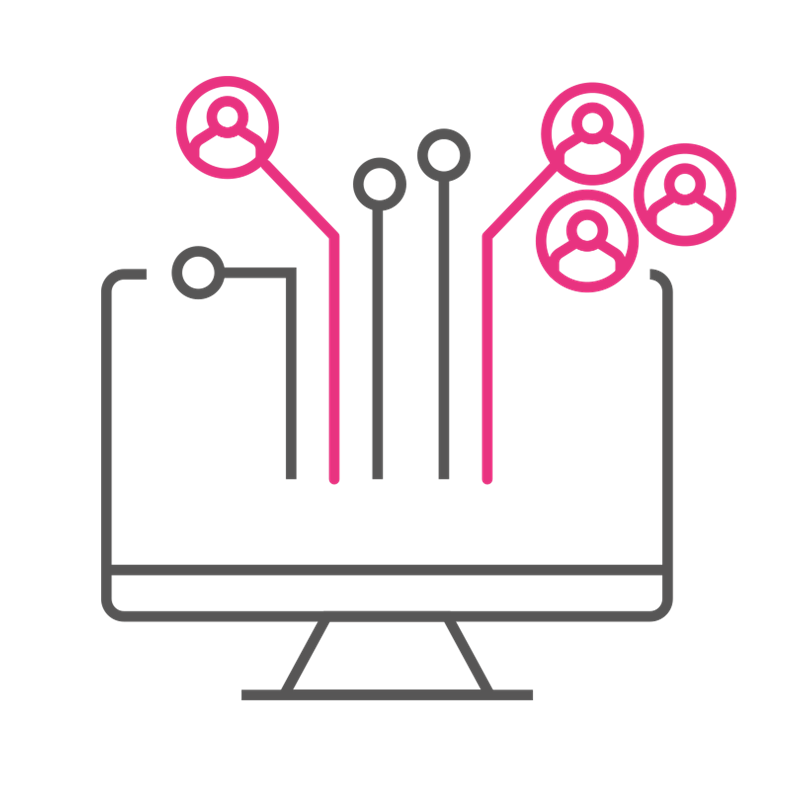 Targeted alerts
Share news alerts with your colleagues
Does your CEO have an important update to share with the company? A specific facility changed the calendar of closures? Your IT department is doing a system maintenance over the weekend? Alert intranet users wherever they are and let them know straight away.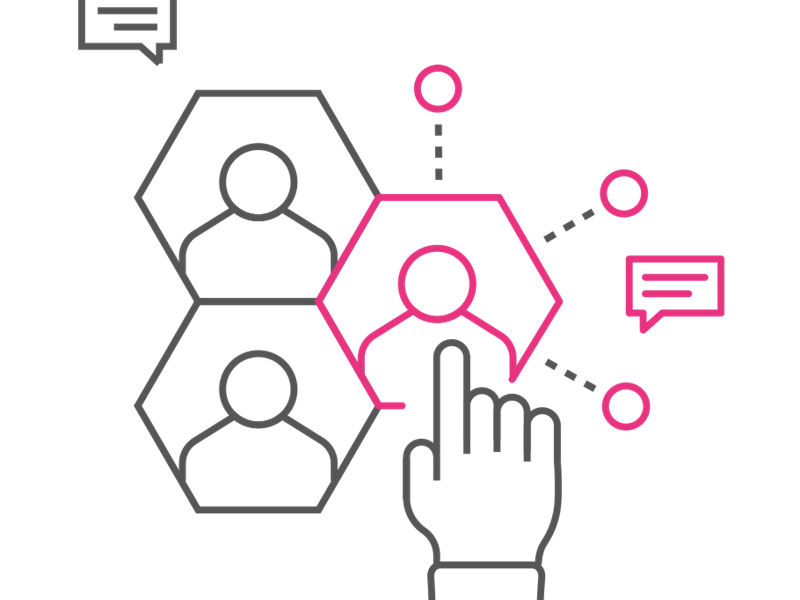 Select your audience
intranet.ai is integrated with your Azure AD instance and you can select specific groups of people as the audience for your company alert. They are the only ones who will receive the content you send.
Create targeted messages for employees with a specific role or department, for people in a specific company location or for employees in a single legal entity of your enterprise.
Use the power of intelligent groups to dynamically create audiences.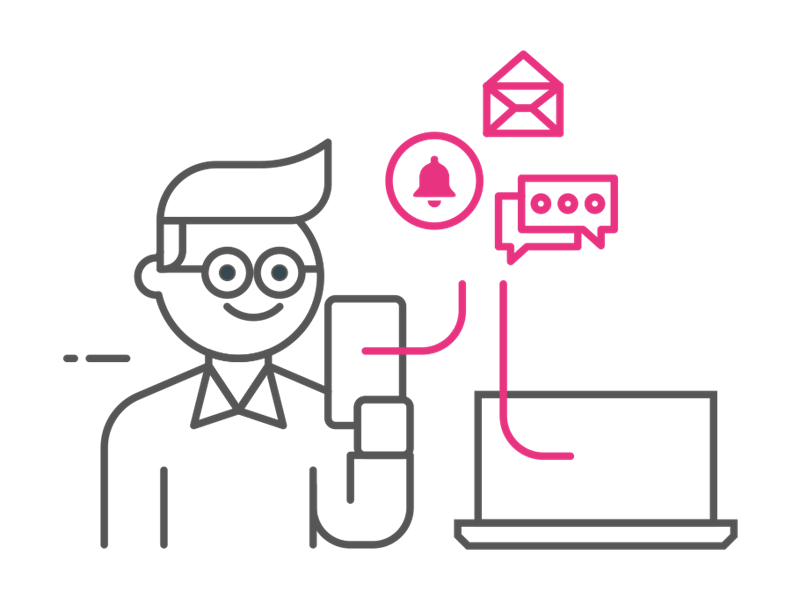 Bring intranet contents to users and increase engagement
One of the main goals of an intranet manager or internal communications department is to increase people engagement within the intranet. Using company alerts, they can now send the most important news, announcements or information directly to their desktop or mobile device via the intranet.
Are you ready to up your workplace to a whole new level?
Request the demo now and find out how intranet.ai can help you create what you need for your company.