Discover the following features now
Advanced intranet solutions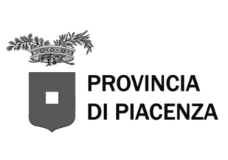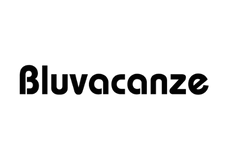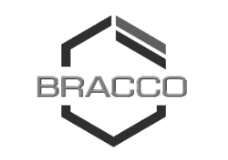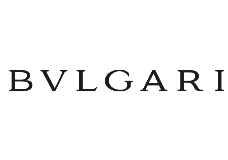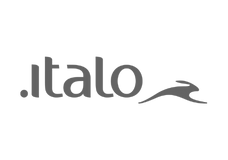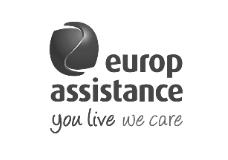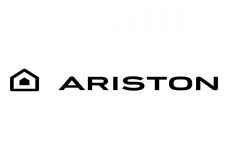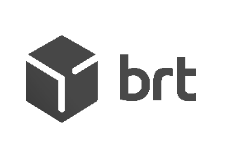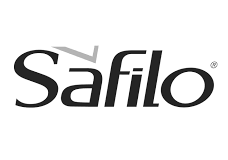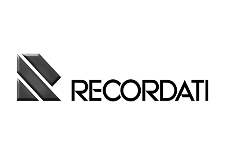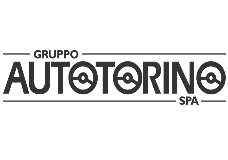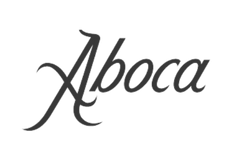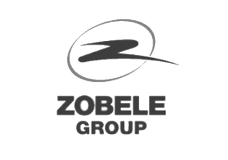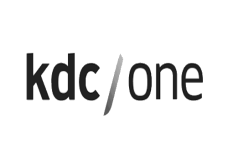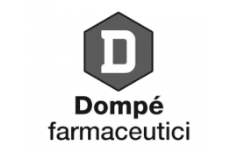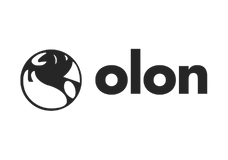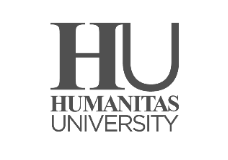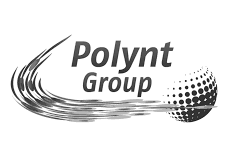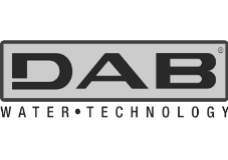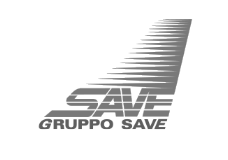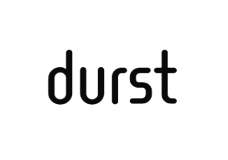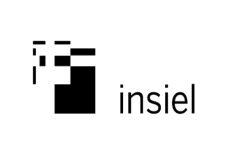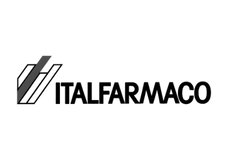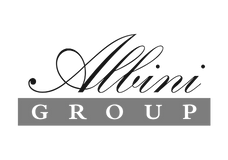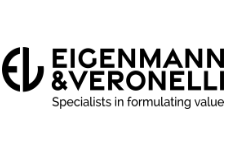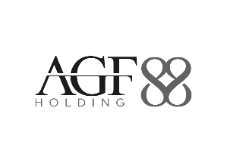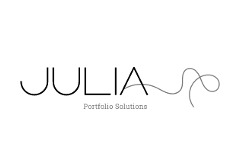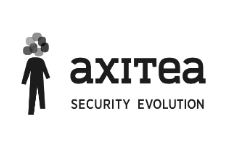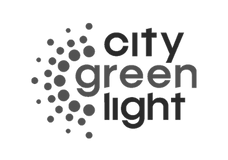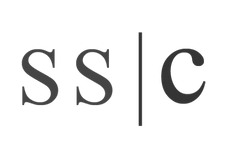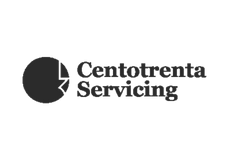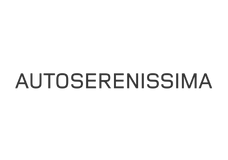 Our latest customers are our best advertisement.
Discover People Directory
Choose your plan now and instantly activate the following features.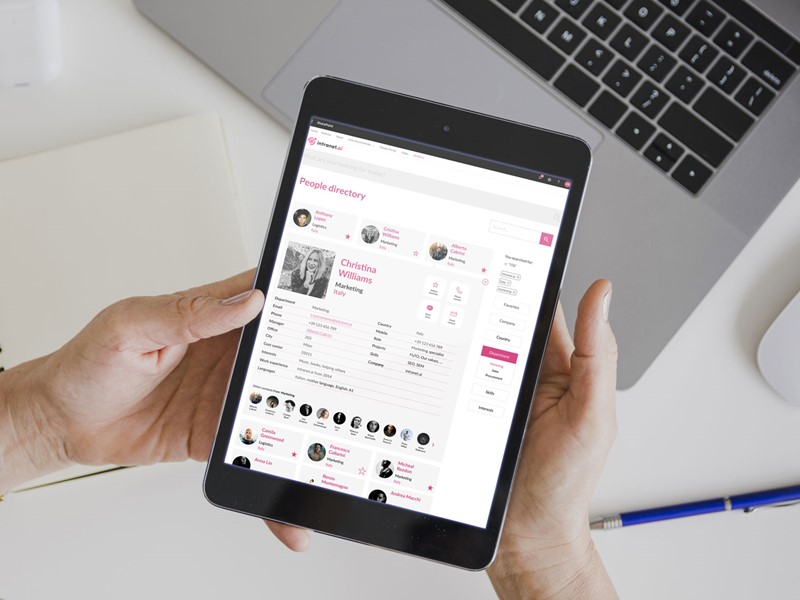 Improve communication with your Intranet's People directory
Intranet.ai enables you to communicate with your staff via your Microsoft 365 intranet using a range of customized searches such as professional title, department, and expertise.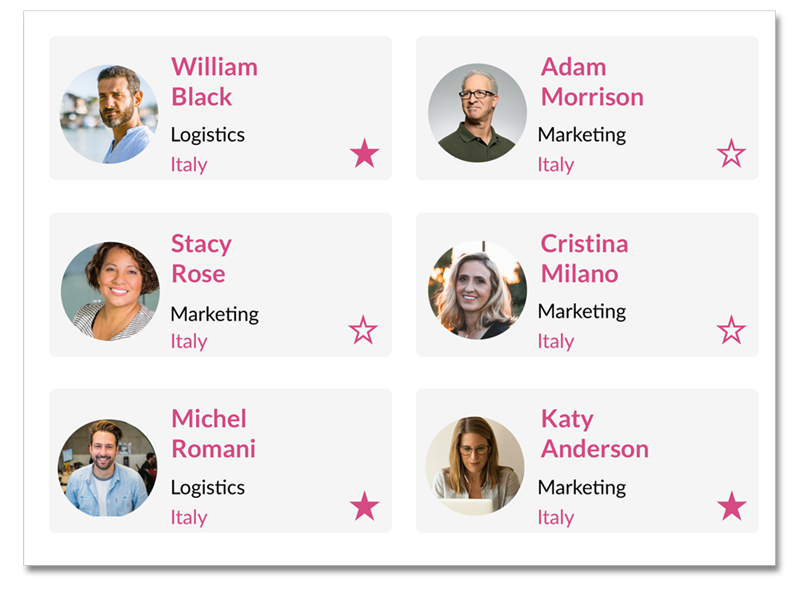 Favourite contacts
The People directory tool allows you to customize your contacts by choosing which ones to add to your Favorites. 
It takes less time to find your most common contacts.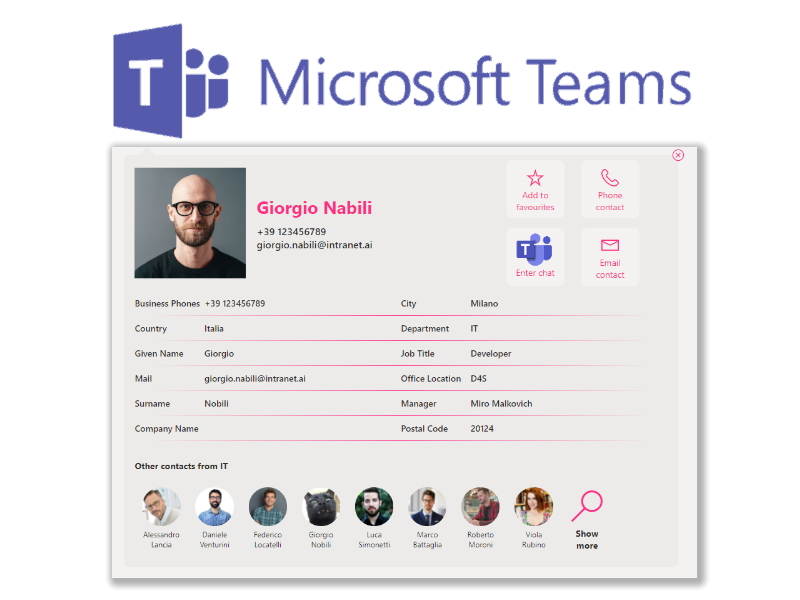 Communicate in real-time
intranet.ai is integrated with Microsoft Teams, the application for the digital workspace that allows you to communicate with colleagues more quickly and easily.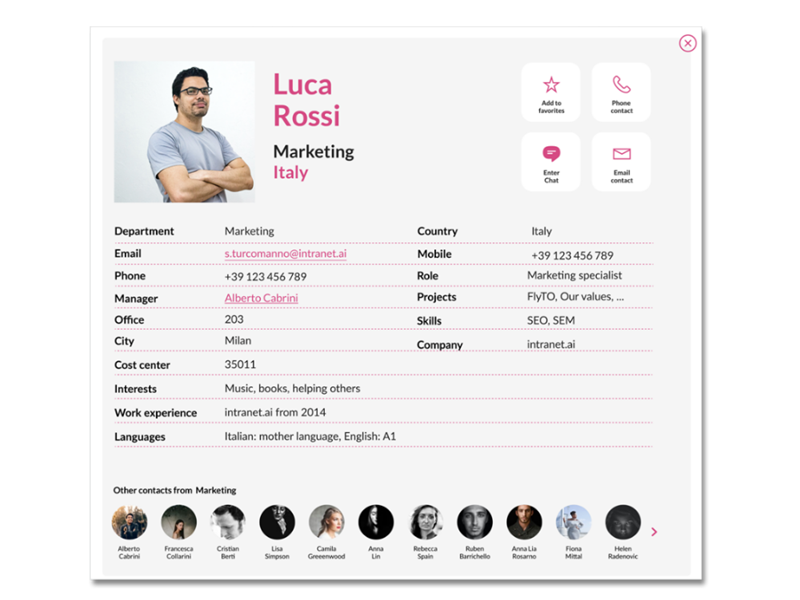 Employees' details
To view a person's profile, click on their name. Intranet.ai displays information about the user's role in the organization, department, and personal information that the user has chosen to disclose.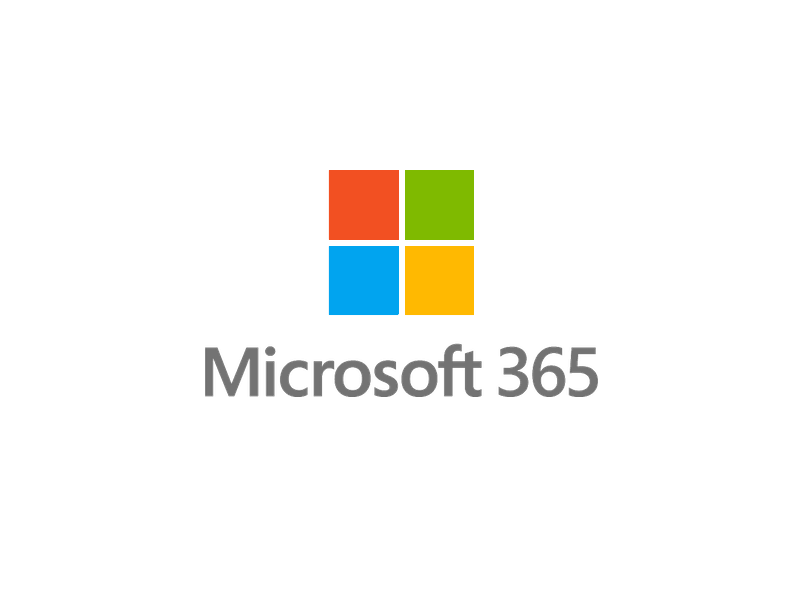 Integrated with Microsoft 365
Users from your Microsoft 365 subscription are automatically added to the directory. So you won't have to worry about adding recruits. It'll be automatic.
Discover Intelligent Search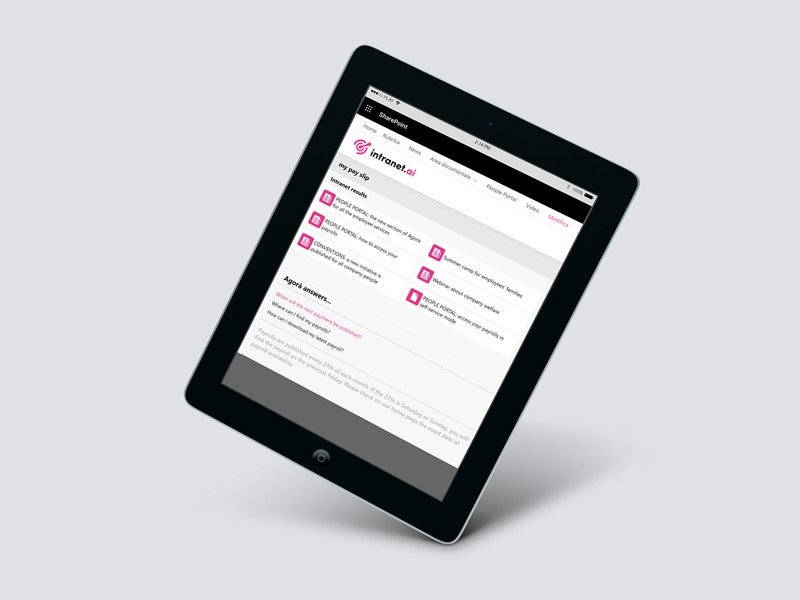 With the clever AI search of your Sharepoint intranet, you can help your employees locate what they need right away
Smart intranet.ai search is a search bar that expands Sharepoint Online's core functions. It allows you to swiftly and conveniently search in and out of your company intranet in Microsoft 365.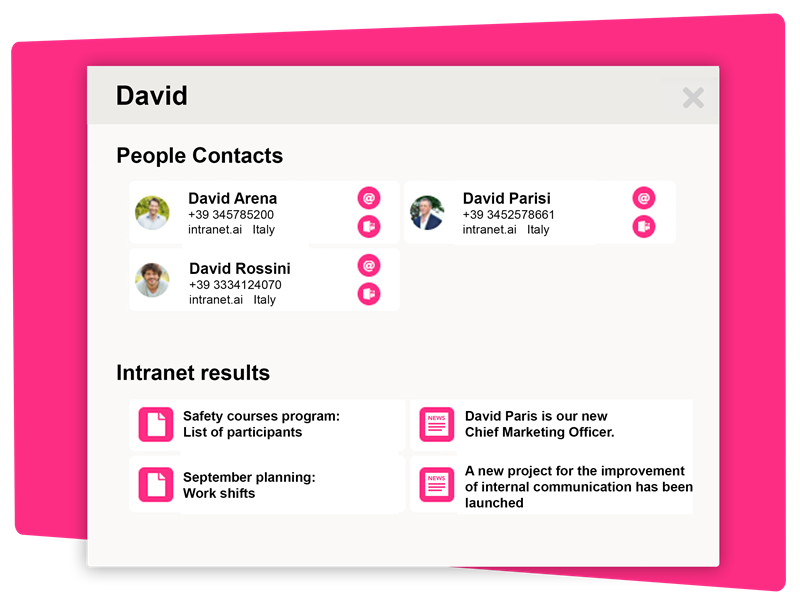 Search in multiple databases
Intranet.ai's intelligent search enhances Sharepoint's search capabilities, allowing users to find:
- intranet documents, news, and pages
- colleagues in the company
- information on the company
 
You'll be able to find all you need for your task with just one solution.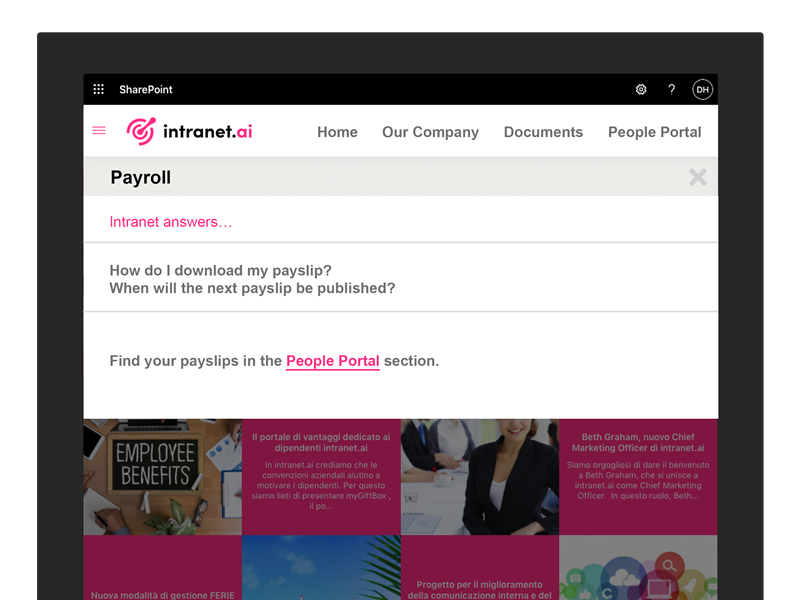 Know what users are looking for
Intelligent search recognizes natural language and how people seek for information about your intranet thanks to artificial intelligence. As a result, your search results will improve.
Improve search results thanks to machine learning.
You'll get a clear overview of what your employees require using intranet analytics: key content, trending information over time, doubts, difficulties, and general issues.
Discover Document management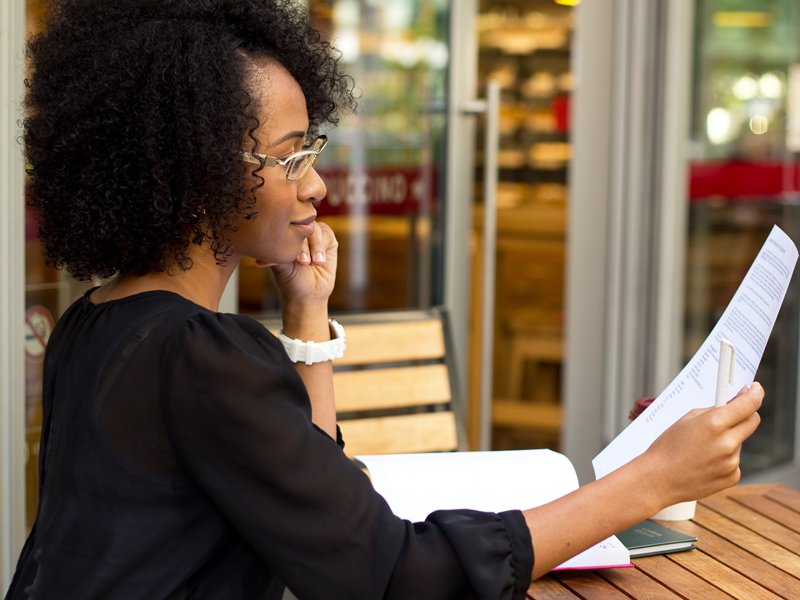 Our document management system has been designed to work with Microsoft 365
The essential intranet tool for quick access to all of the platform's documents.
Organize your company's documents in a searchable, well-organized digital archive.
Your files can be organized in any way you want.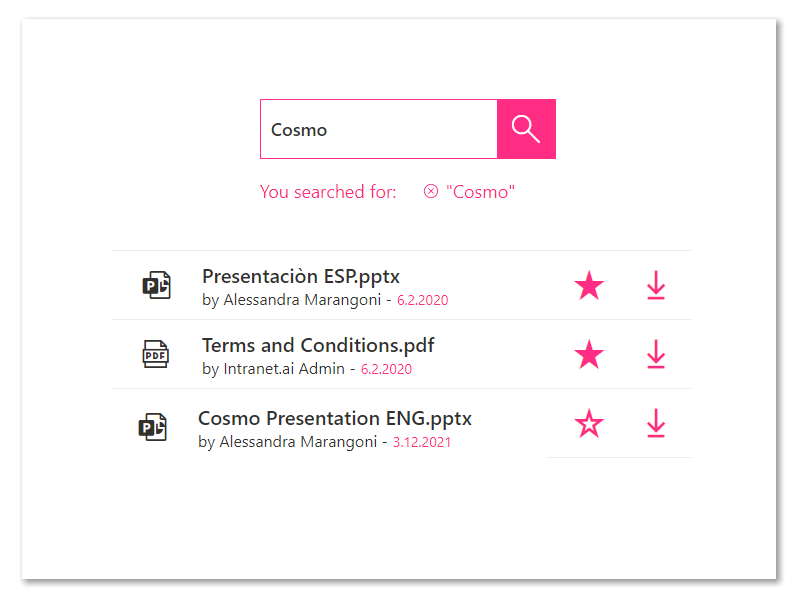 Indexation of document contents
Document management is a solution designed to make the viewing of company materials easier.
We use tools in Sharepoint Online that evaluate terms in a document or file's content and index them for search.
Simply type a term into the search bar, and the function will display all results that have that word in the document's body. It also works with PDF files!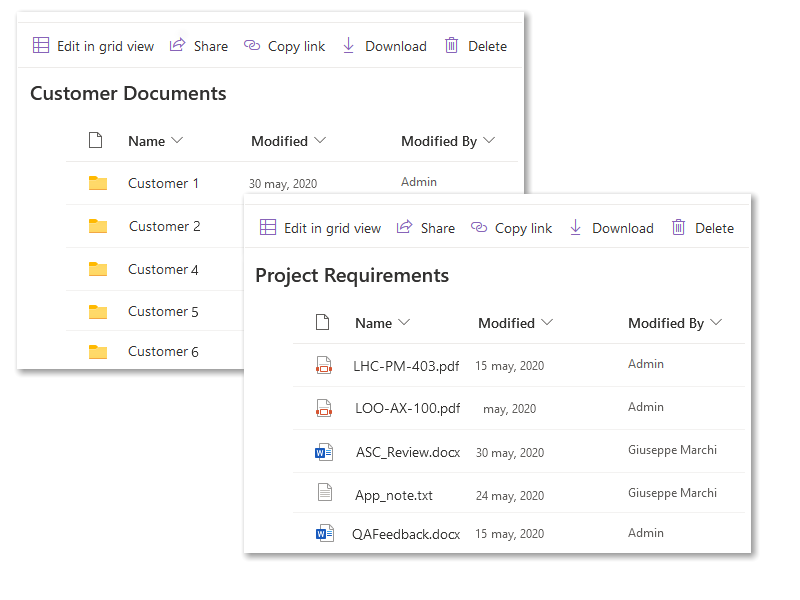 Gather documents from different sources and departments
Our web component can display documents from several Sharepoint document collections while using the same taxonomies to classify and categorize files.
This is a great way to get people from all departments involved in generating information on the intranet, which is extremely beneficial to employees.
Discover all of the ways you can use the intranet to improve and develop your business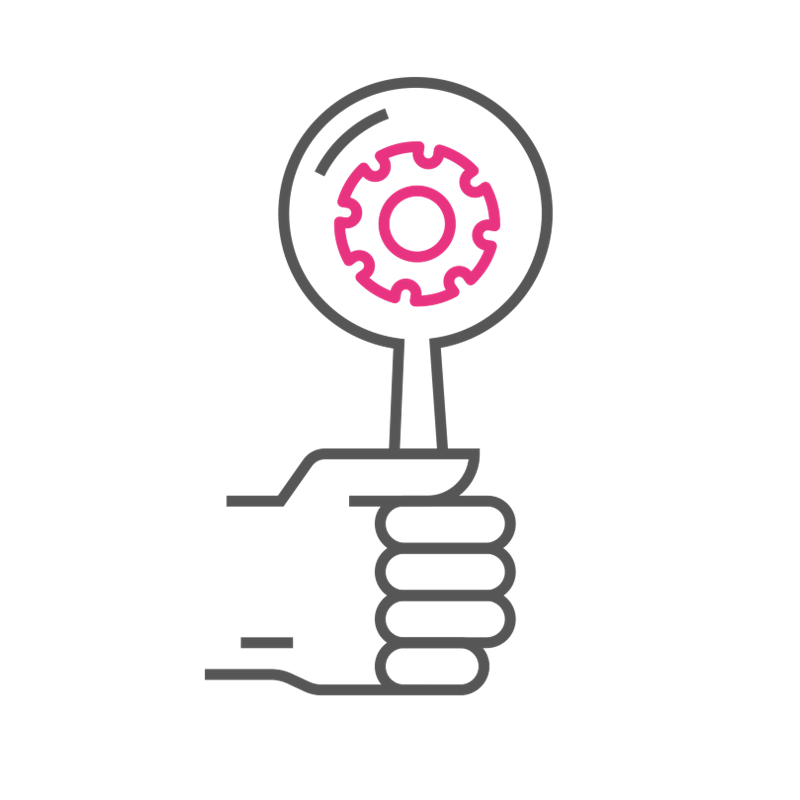 Communication
With intranet and Microsoft 365 technologies, our intranet solutions provide a variety of ways to boost communication. You can create ads and alerts, target communications to all employees or select groups, and, with Microsoft Teams push notifications, reach users wherever they are and in real time.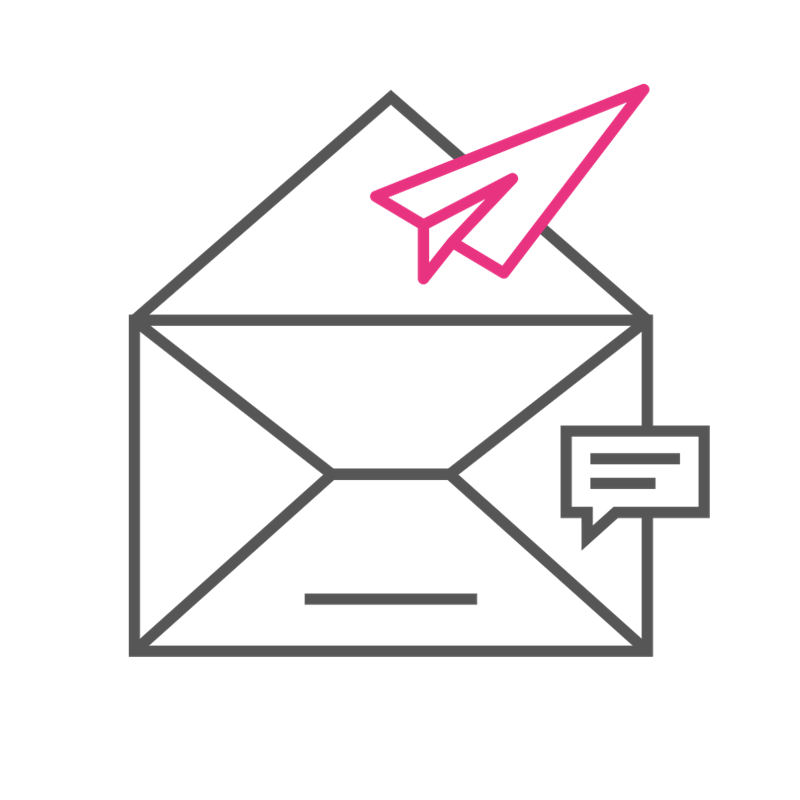 Collaboration
You can quickly build an enterprise digital workplace with intranet.ai and give users with capabilities for internal project collaboration, cross-departmental communication, and document storage to boost team productivity. Additionally, get the most of your Microsoft 365 investment (formerly called Office 365).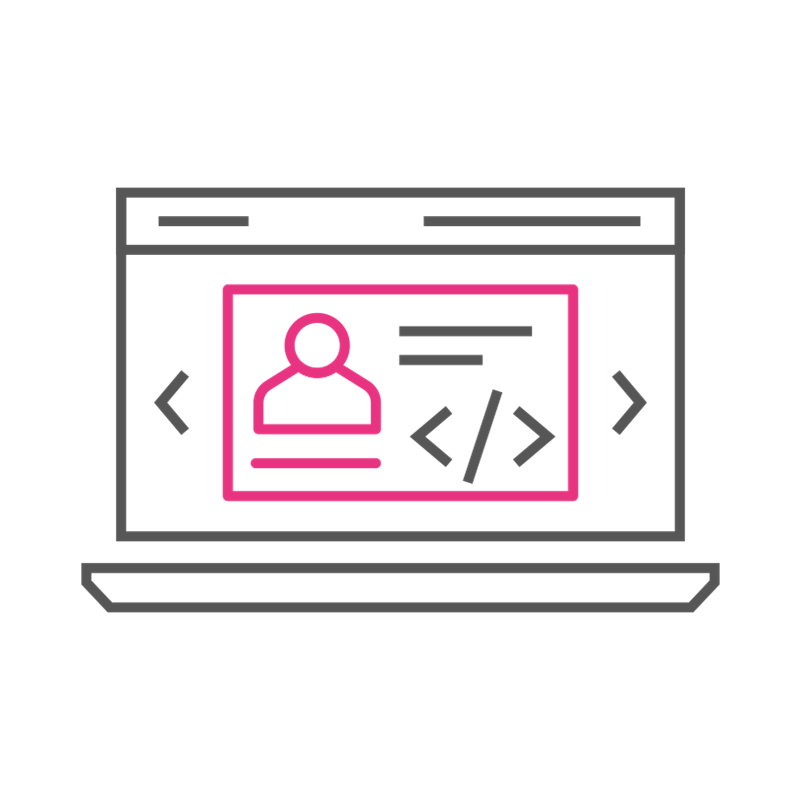 Company branding
Because it represents the corporate culture, each intranet is distinct from the others. The company theme will be used on the front page and content sections of our integrated intranet, giving users a consistent experience.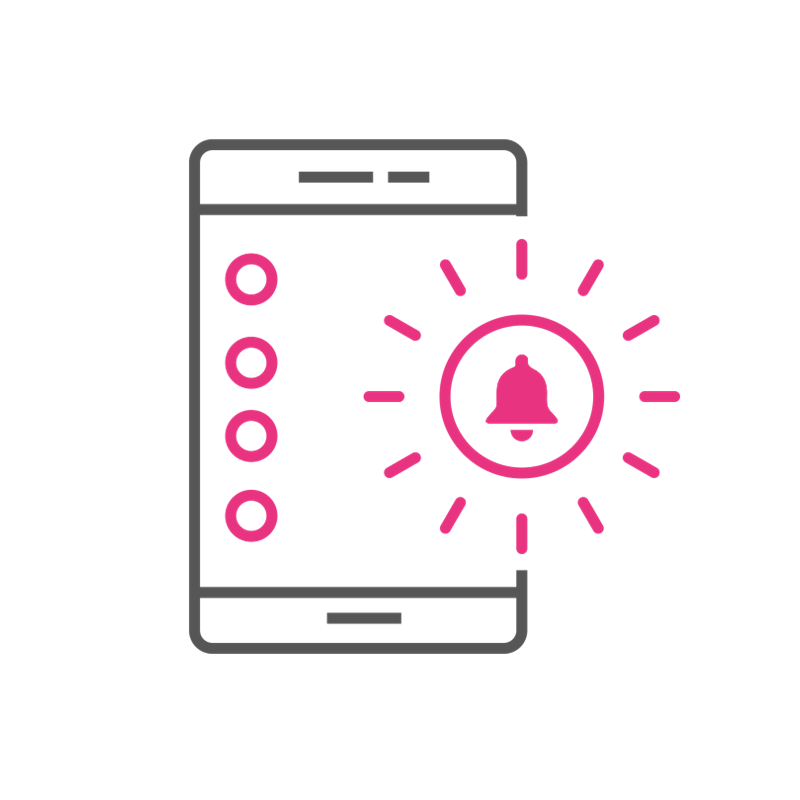 Mobile friendly
Access the corporate intranet from anywhere (office, home, or on the go), at any time, and on any device, work or personal, thanks to the Microsoft 365 platform's security.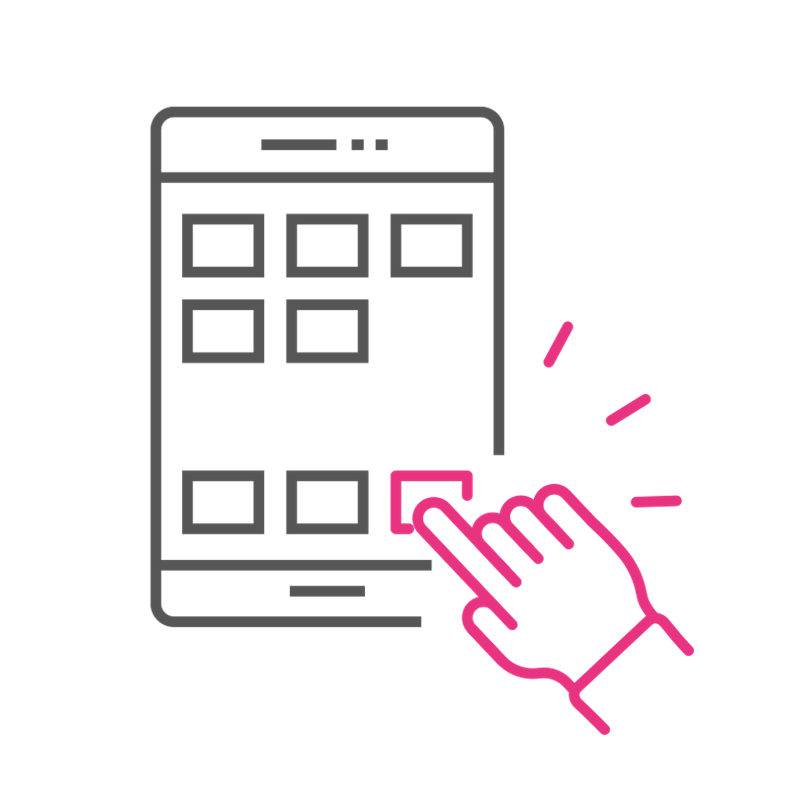 Company apps
Your intranet can be set up to be the first location where employees go to access and find all of the applications, content, and services that are available to them. You can arrange the tools to suit your need.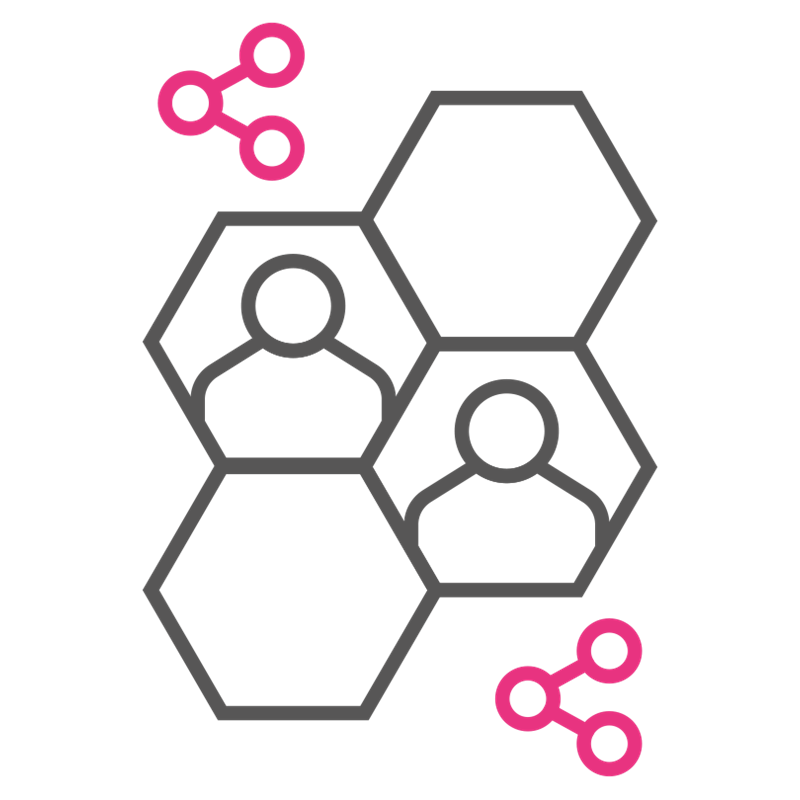 Intelligent search
Enhance Sharepoint Online's default search capabilities by using the state-of-the-art intranet search engine to. Allow employees to rapidly locate information relevant to their jobs.
Expand your possibilities with Sharepoint Online and Microsoft 365
With intranet.ai, you have an intranet and a digital workplace developed for the best corporate collaboration platform on the market today.
It enhances the functionality of Microsoft 365, providing a ready-to-use solution that dramatically lowers the expenses of internal corporate procedures.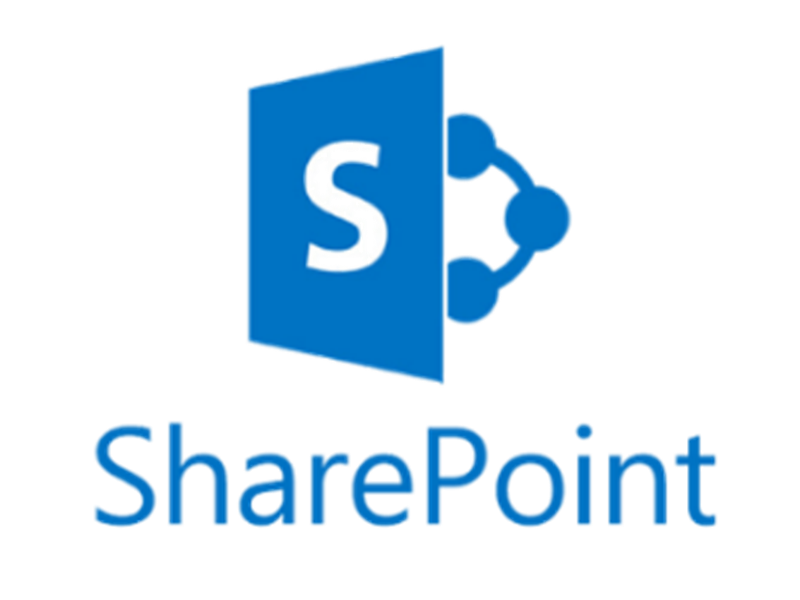 THE INTRANET.AI'S PLANS
Choose the plan that suits you best
intranet.ai offers you four different plans and two different types of installation to create your next corporate intranet. Choose the option that best suits your needs.
what do you find on intranet.ai?
The features to create your SharePoint intranet
Discover more than 20 tools to bring your next intranet to life!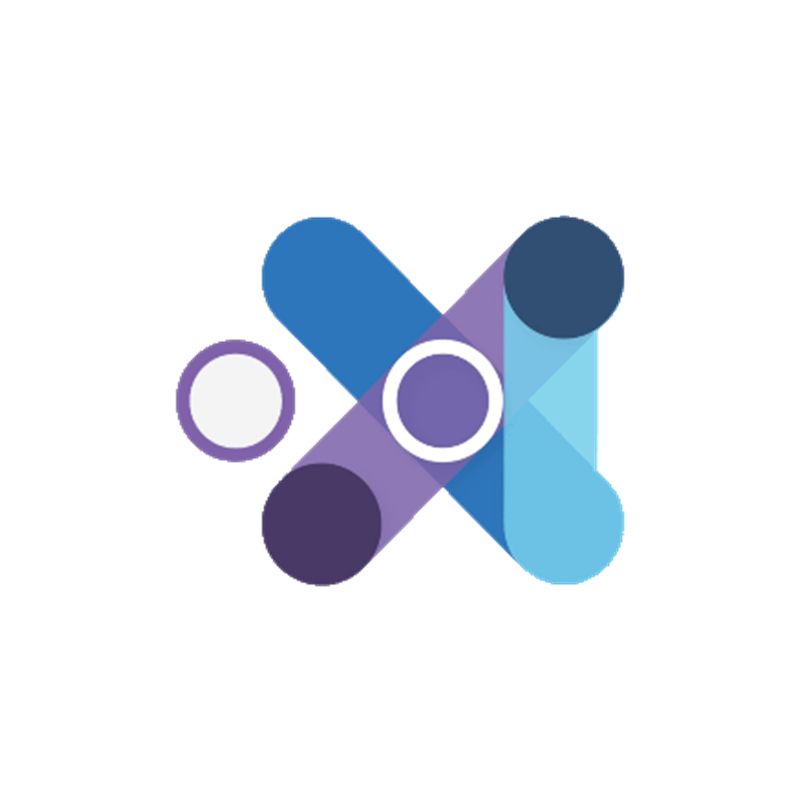 Integration with Microsoft Viva
Microsoft Viva Connections and Microsoft Viva Topics are included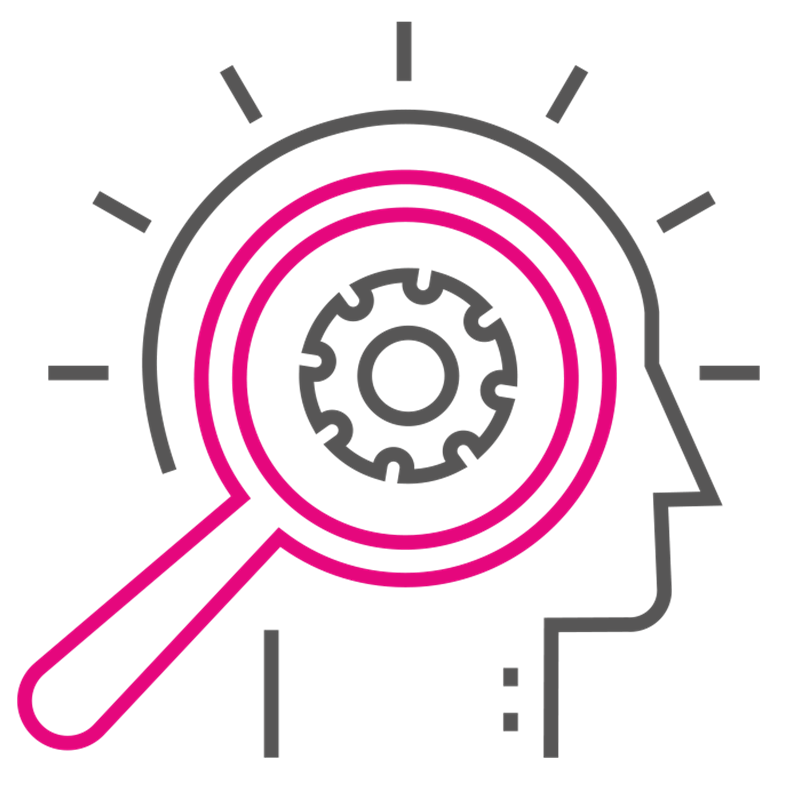 Intelligent search
A cutting-edge intranet search engine integrated into SharePoint Online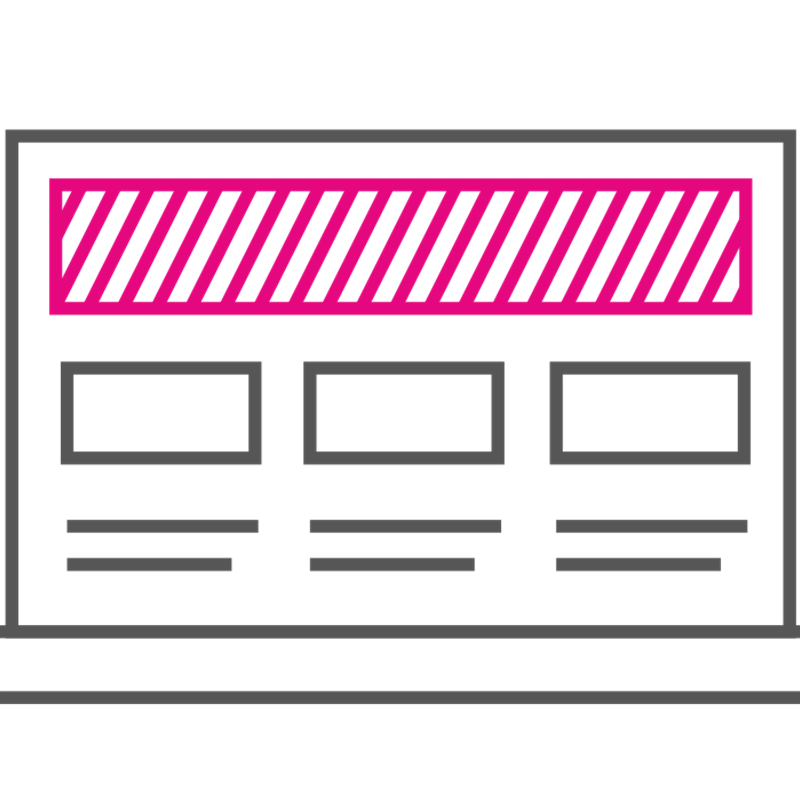 Company themes
Your intranet theme will reflect company branding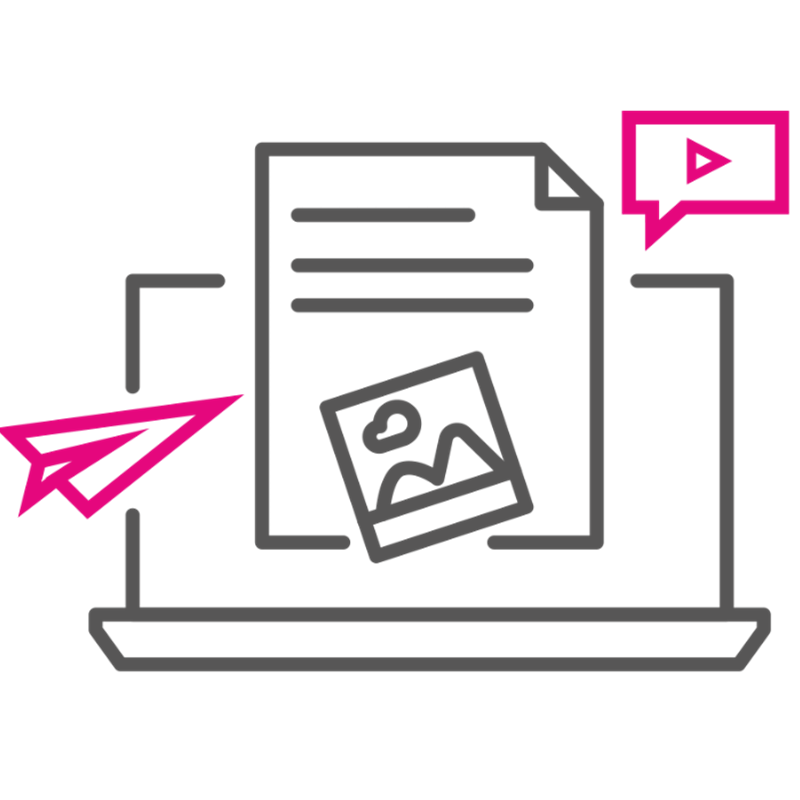 Company news
Publish news, inform employees and create engaging content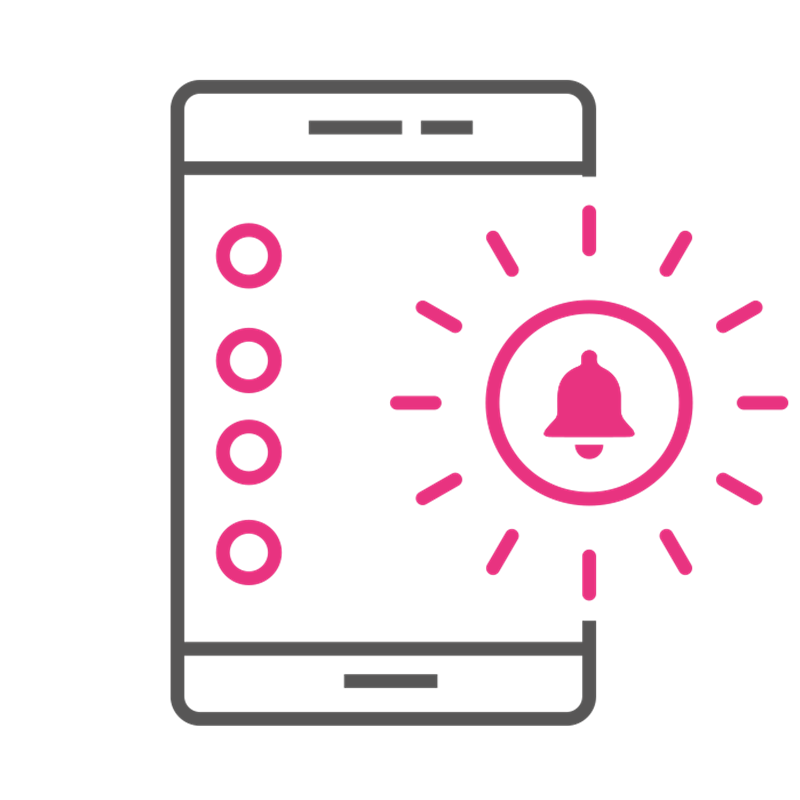 Company alerts
Share news to all company employees or specific groups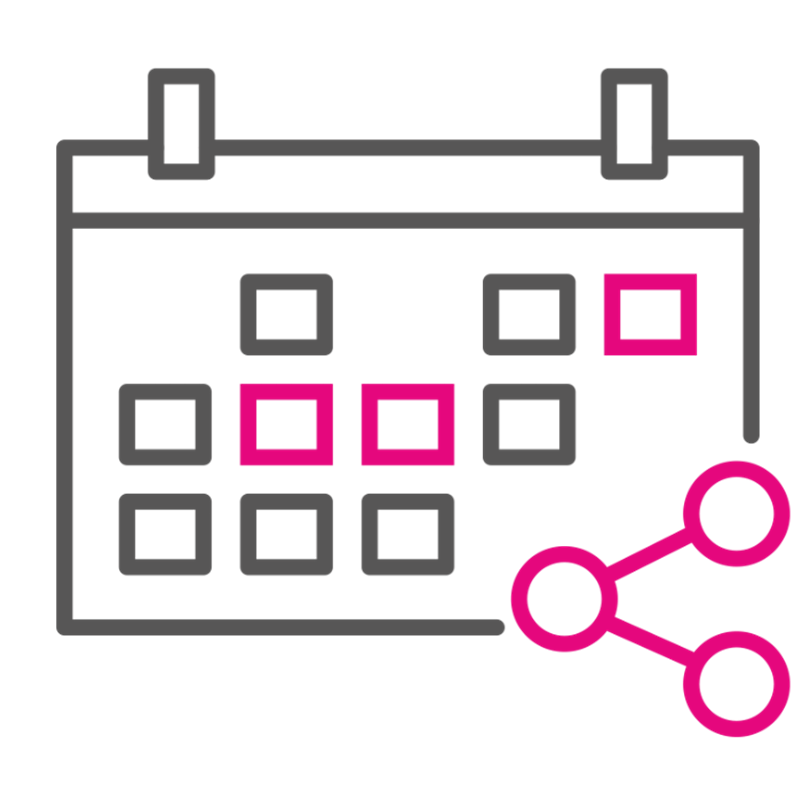 Company events
Share important events to all company employees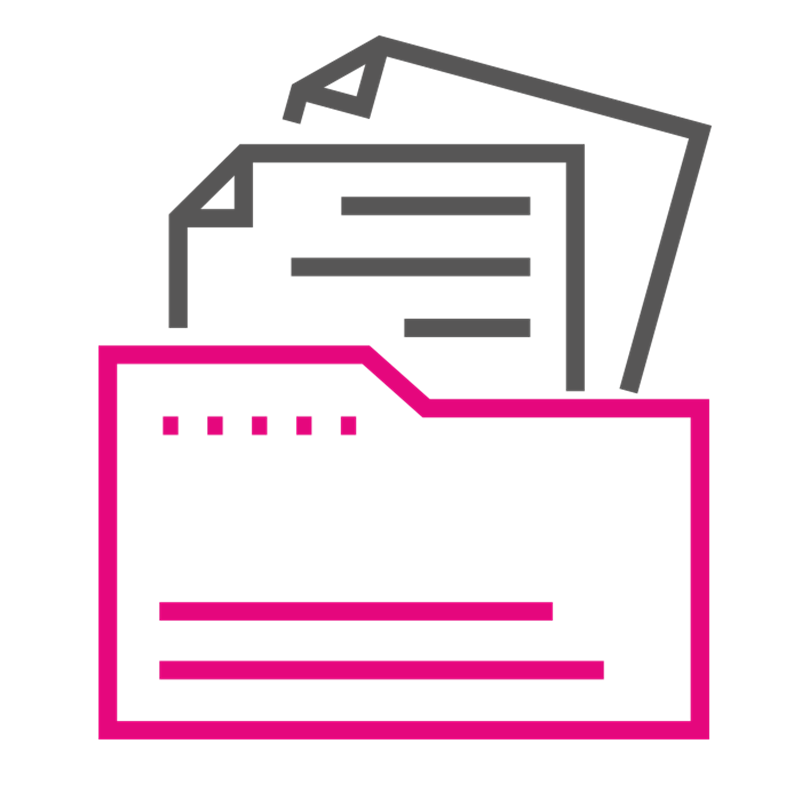 Company documents
Quick access to all the documents organized the way you need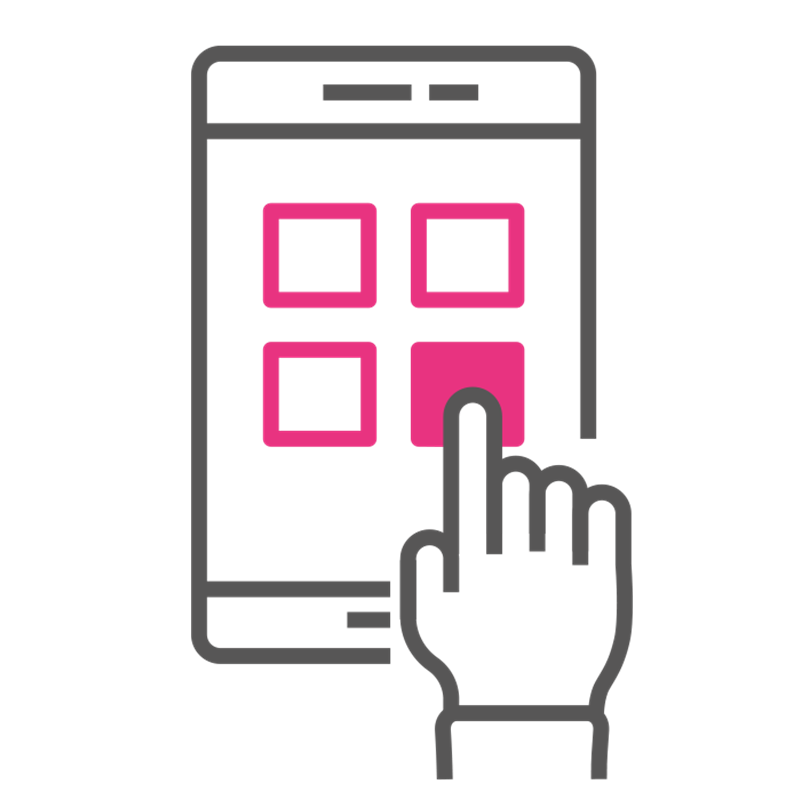 Company apps
Get quick access to the full list of applications available in the company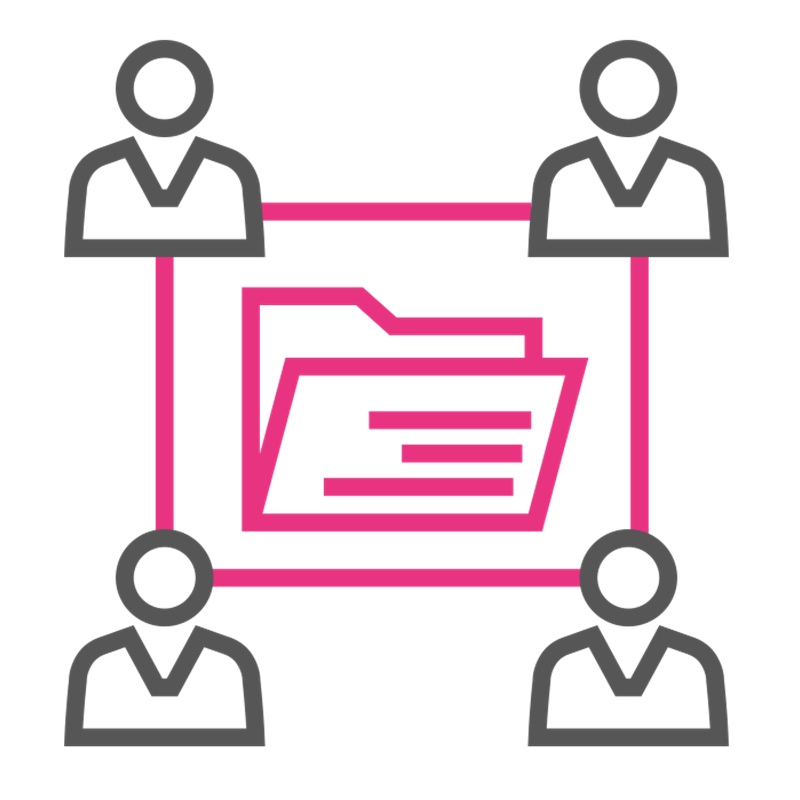 Team push notifications
Bring intranet content to employees in real-time using Teams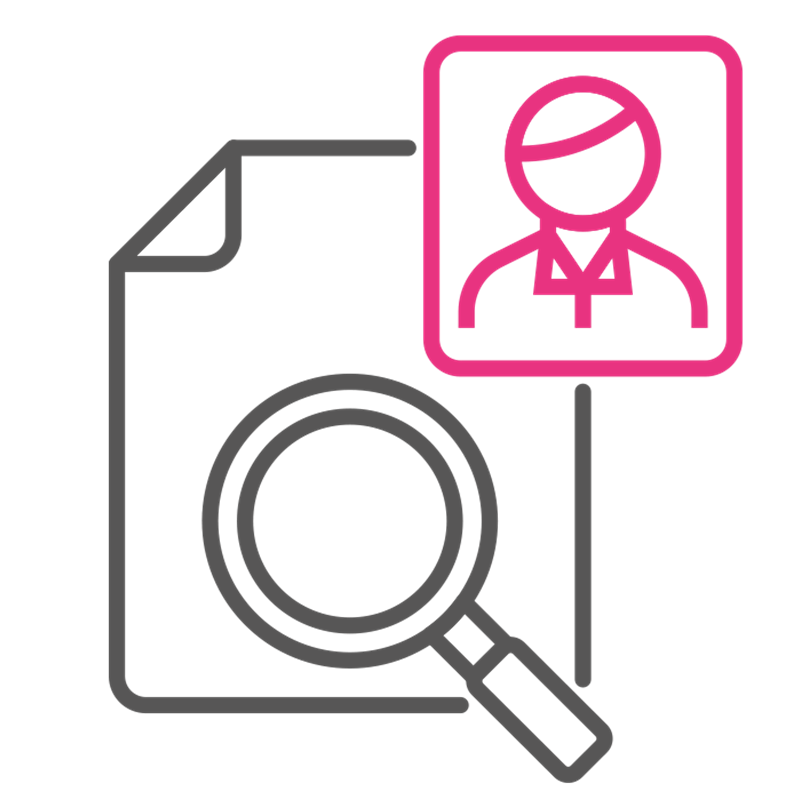 People directory
Quickly find information on your colleagues and company structure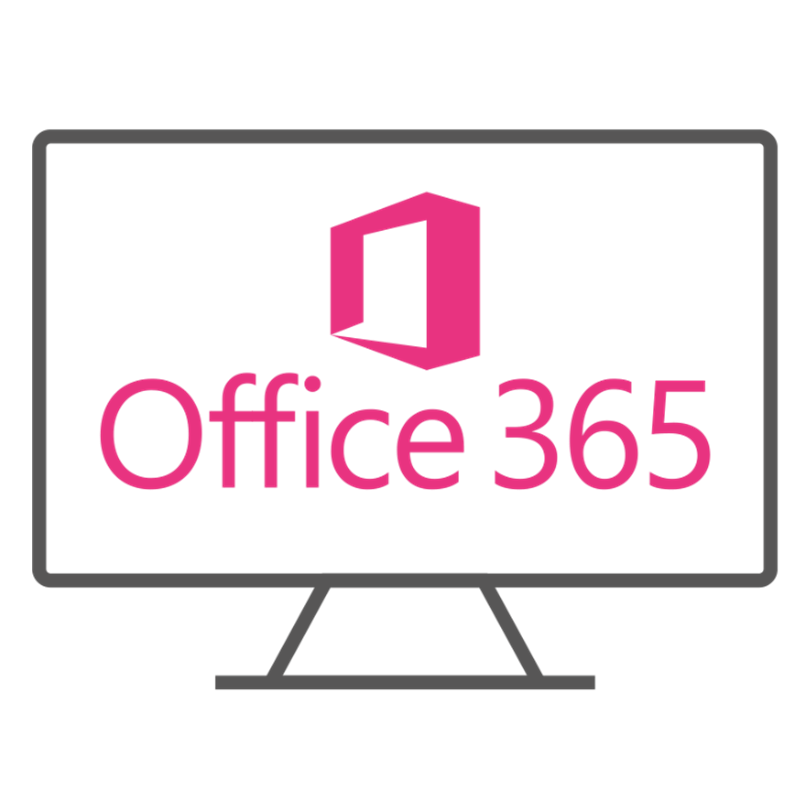 My workplace
Manage projects and collaborate with colleagues using Microsoft 365 tools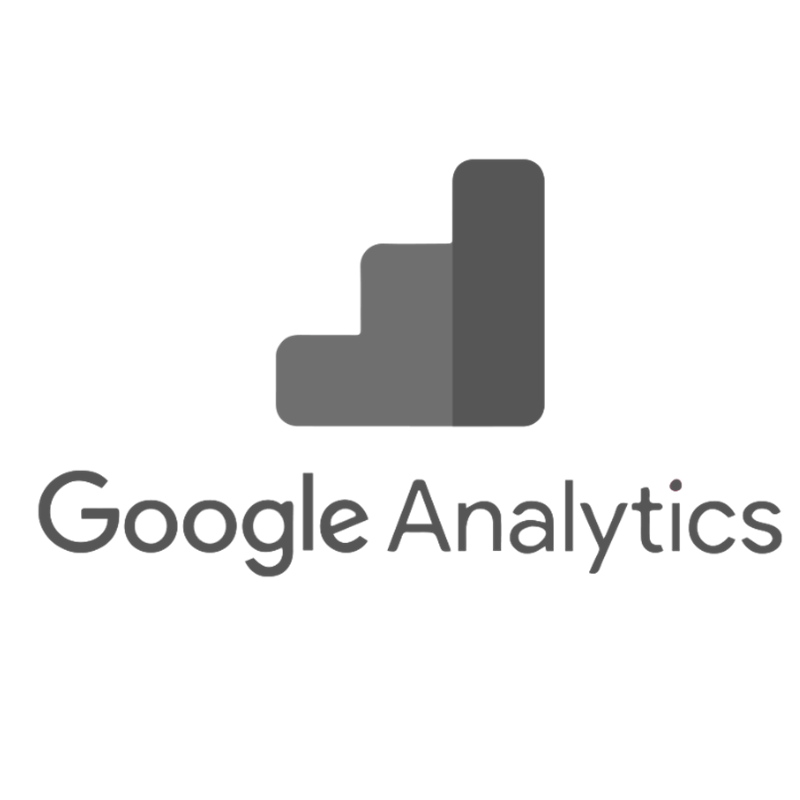 Google analytics
Native integration with Google Analytics to track intranet visits
ENTERPRISE PLAN= BUSINESS PLAN+ ADDITIONAL FEATURES!
All the features of the Business plan are included in the Enterprise plan!
Add the Business plan's potential to your intranet's list of business features for a complete solution.
THE INTRANET FOR LARGE COMPANIES
The Premium plan has 3 new features...
THE DIAMOND PLAN ALSO INCLUDES ALL THE ADDONS
...and the Add-ons are all included in the Diamond plan!
A quick way to enrich your intranet with advanced capabilities. Share content to targeted people and monitor intranet usage. A fast, reliable way to answer employees' needs.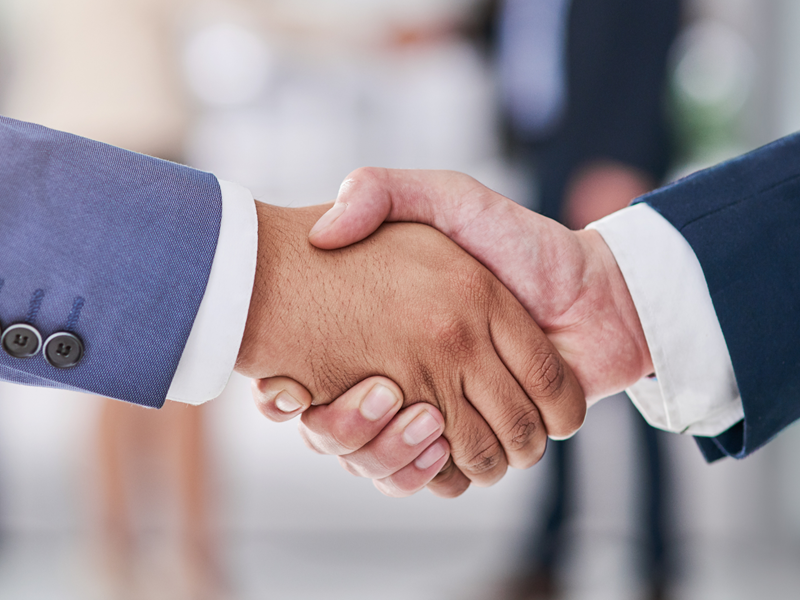 Clear price, no surprises
Your next company intranet can be ready in 24 hours from €2450/year
Business, Enterprise, Premium, or Diamond plan, depending on the size of your business.
We configure everything you need on your intranet, from the number of applications to integrations with Microsoft 365.
What is intranet.ai?
It's a ready-to-use corporate intranet,
designed to reduce costs and implementation time by providing a highly modern and collaborative digital workplace.

Starting price is 2450€, for a fully-featured intranet

More than 20 Apps including intelligent search, document management, news, push notifications, and my workplace


100% integrated with SharePoint Online and Microsoft 365