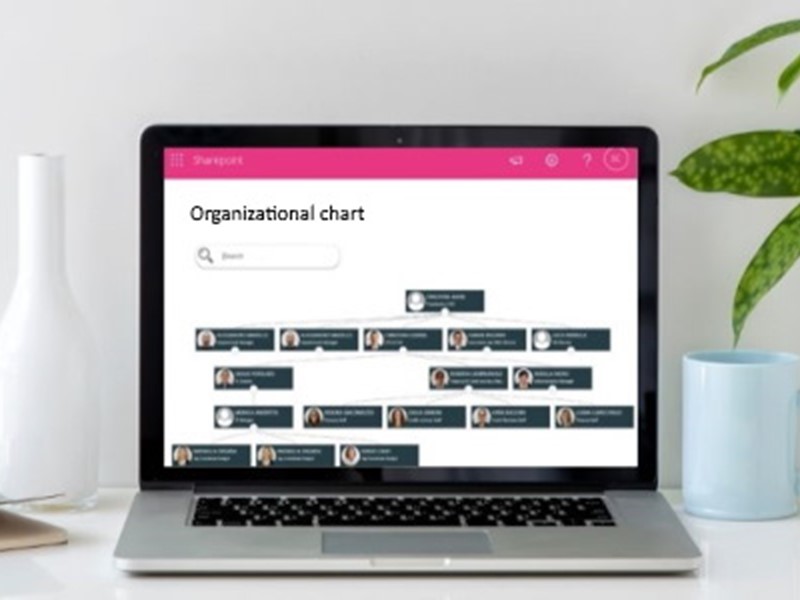 Organizational chart: organize your intranet better
The organizational chart is a useful intranet tool because it allows you to understand and visualize your company's structure.
Build a functional and intuitive organizational chart with intranet.ai
Intranet.ai's company organizational chart software is a web part that lets you create and publish organizational charts within your intranet.
Regardless of your company's size or industry, the organizational chart is a daily requirement that arises from the need to allow the entire intranet population to quickly see the company structure and understand who holds which roles.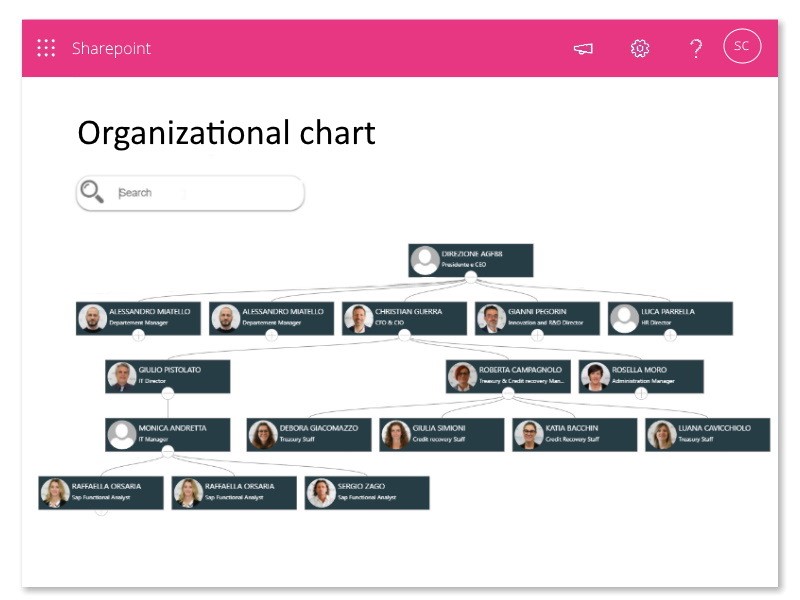 Close-up of the company's structure
With the Company Organizational Chart web part, you will have access to the entire company's structure on your intranet. With a few clicks, you will be able to figure out who plays what role in the company thanks to the head-subordinate structure, a type of organogram popular in the last period.
Dynamic navigation of the structure
Using the Drag and Drop and Zoom functions, intranet.ai configures the Company Organizational Chart tool to navigate the company structure quickly and dynamically.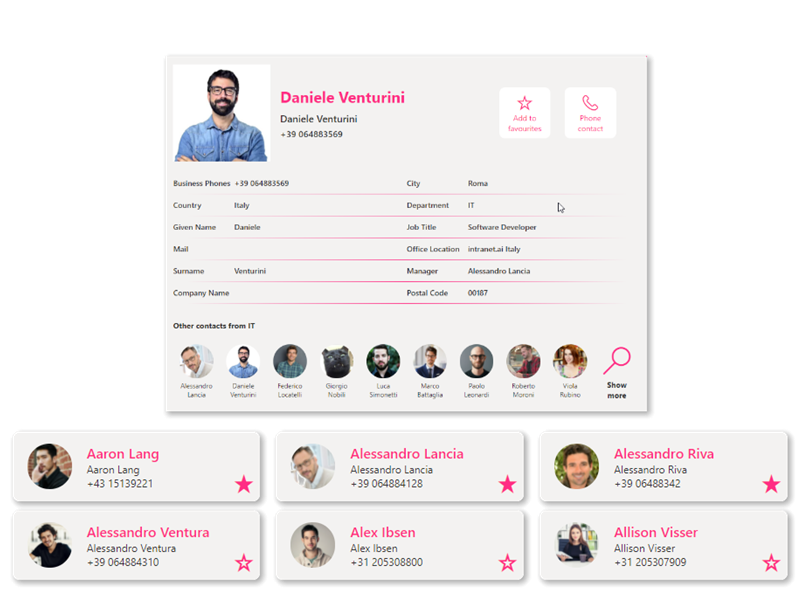 Visit the profile page of employees
The integration to the people directory feature of intranet.ai allows you to quickly access the profile of the person you're looking for, allowing you to learn more about your coworkers or employees.
The search bar makes it simple to find what you're looking for
The search function assists you in locating the person you're looking for, allowing you to quickly determine which department they work in and what their job entails.
Quickly update your organizational chart
The intranet.ai company organizational chart is constantly being updated: Add the new entry to the company directory, then designate the boss who will be responsible for them. Following that, the new employee will appear in the company's organizational chart.
What are the benefits of having a company organization chart?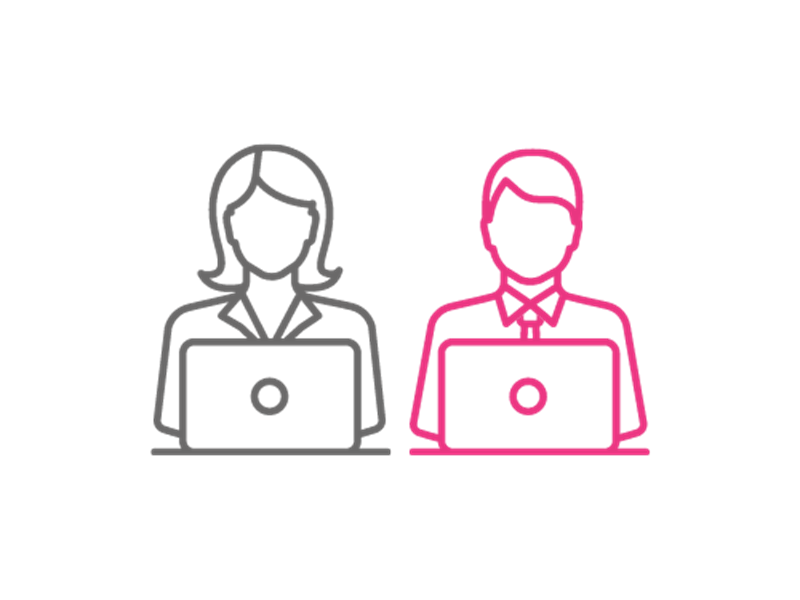 Getting to know your coworkers and employees better
The organization chart not only allows you to learn more about the company's structure, but it also allows you to get to know your coworkers and/or employees better.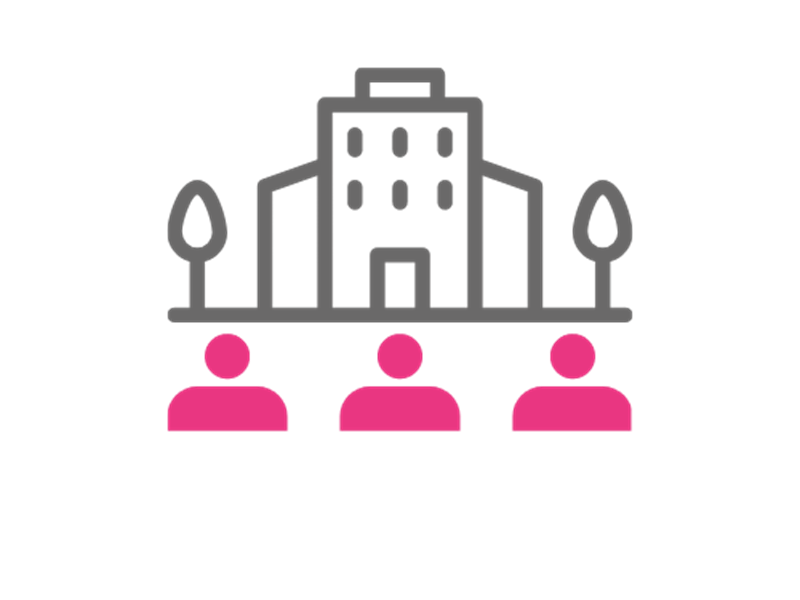 Benefits for small and medium-sized businesses
The intranet.ai organizational chart is ideal for small and medium-sized businesses because it can be quickly added to your intranet. You can specify the person who will begin the navigation of the structure and the levels at which the display will be allowed.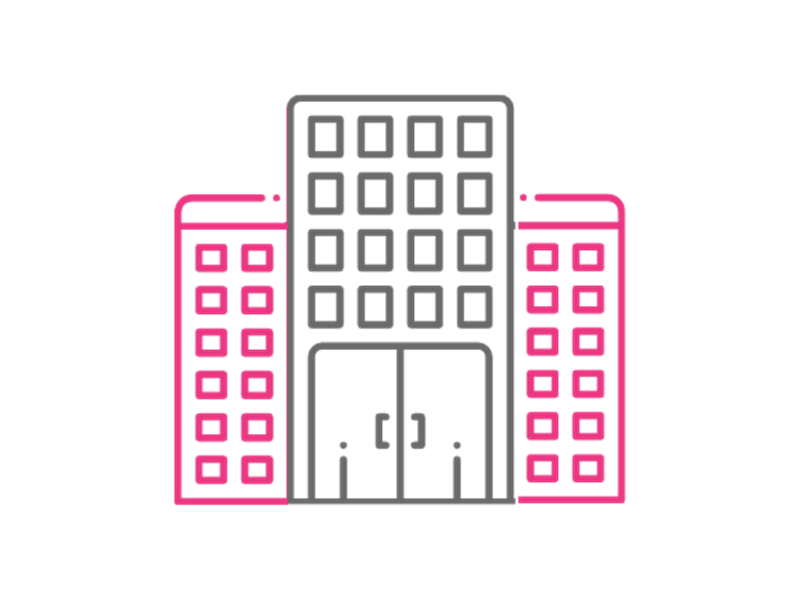 Benefits for large companies
This web part is extremely useful for large companies to add to a departmental page to define the organization chart of each individual department.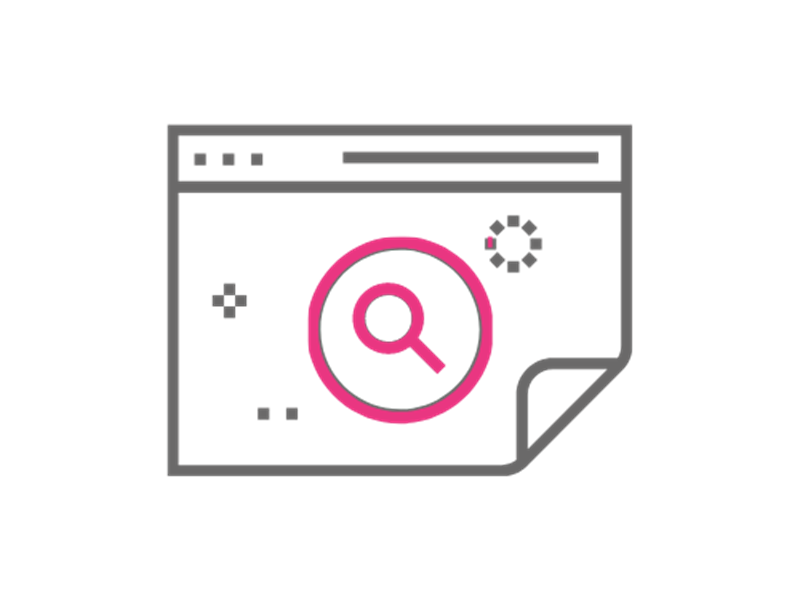 Advanced search functions
Make an intranet that is user-friendly. With just a few clicks, you can find all the information you need to do your job better and faster.
What is intranet.ai?
It's a ready-to-use corporate intranet,
designed to reduce costs and implementation time by providing a highly modern and collaborative digital workplace.

Starting price is 2450€, for a fully-featured intranet

More than 20 Apps including intelligent search, document management, news, push notifications, and my workplace


100% integrated with SharePoint Online and Microsoft 365