My Profile: Introduce yourself to your SharePoint intranet

Introduce yourself to your colleagues!
My Profile is the SharePoint intranet's area dedicated to you and your unique traits, including training, certification, work experience, but also personal interests and skills.
Our feature will enhance the intranet's people directory without sacrificing your identity.
It's a digital CV integrated with Microsoft Project Cortex, the crack AI that enables company information sharing.


SharePoint User Profile:
Express your personality and professionality

My Profile is an intuitive app created to help employees get to know each other and be better visible to the company.
You can enter in-depth information on your experiences and knowledge, but also personal interests and skills to
express yourself completely.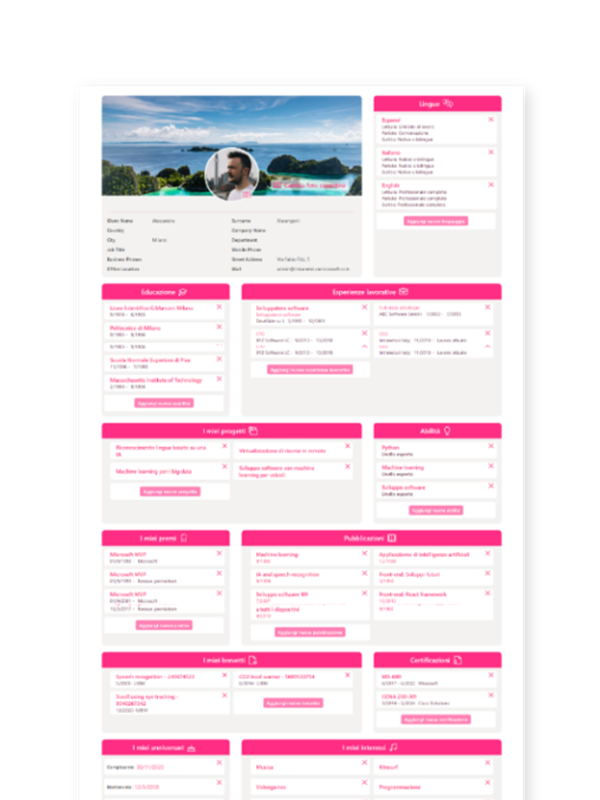 Our SharePoint user profiles have the contact information directly from Intranet Contacts. You can view phone numbers, e-mail addresses, and quick actions for messaging through Microsoft Teams.
Let others know what you can do.
Add necessary information about your work, experience, skills, or passions. Then, share this information with your colleagues and meet people with the same interests.
Add your language proficiency and certifications.
Share the languages you speak and the level of your proficiency with the company. Choose from CEFR (Common European Framework of Reference for languages).
My Profile allows you to choose which information to share only with the company HR, which to disclose to your colleagues, and which to upload on Microsoft Project Cortex for sharing knowledge on the intranet.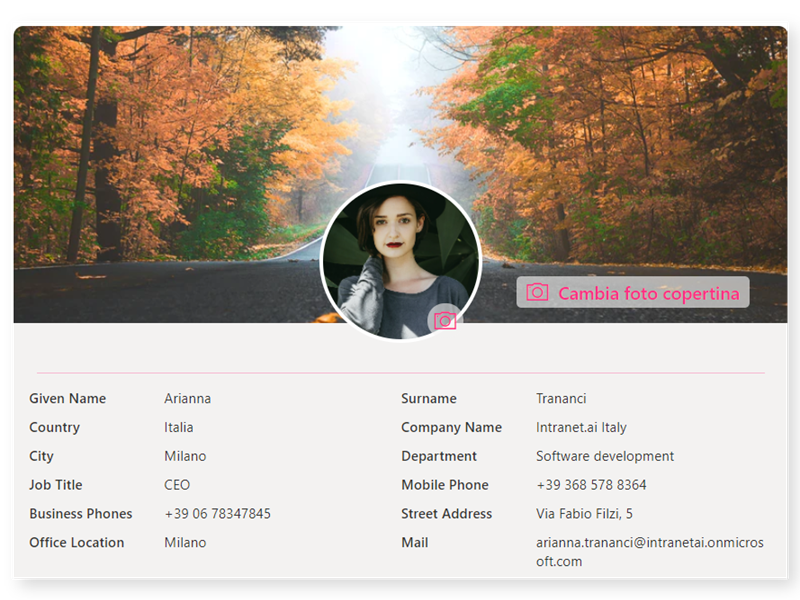 Communicate in real time.
With My Profile, you have the best integrated instant messaging apps to communicate within your organization. Use Microsoft Teams to chat in real time or make video calls with your colleagues.
Your company's intranet manager can configure My Profile to view different user properties in their profile cards. Information is taken directly from Intranet Contacts, our intelligent people directory.
SharePoint User Profile for the HR team

My Profile can change how the Human Resources department works.
Our feature helps HR teams connect with all company people and build a healthy work environment where employees can share not only professional information, but also their own achievements and interests.
How does My profile help HRs?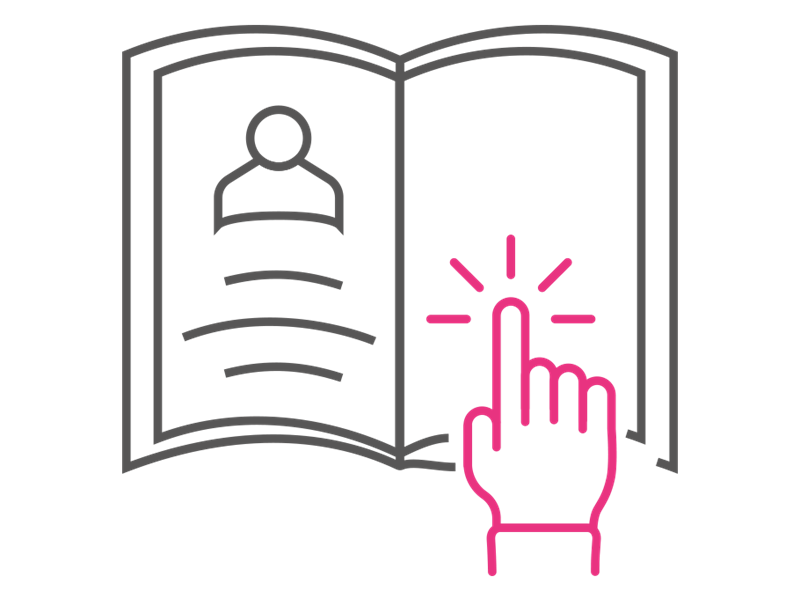 Better know employees
My Profile allows HRs to obtain more information on employees. Our digital CV makes it easier to find and communicate with all the people in the company.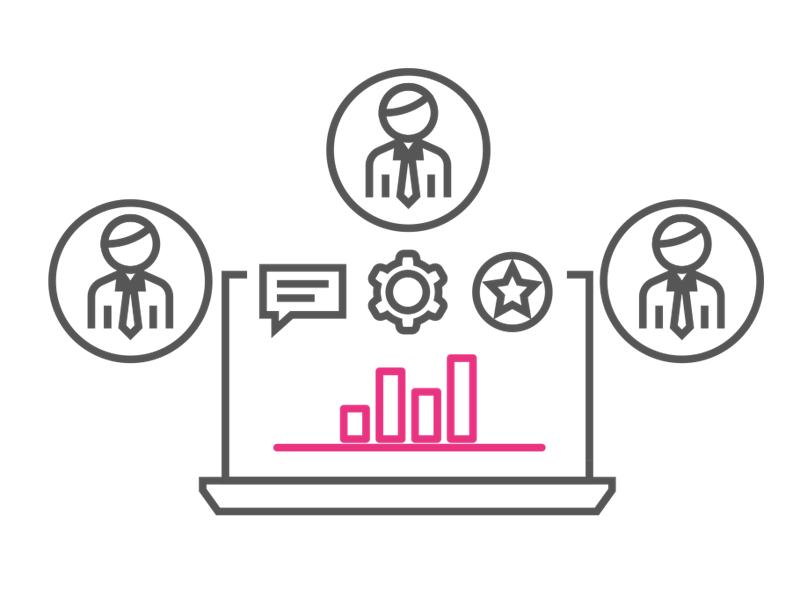 Check employee engagement
Employee engagement is a priority for the Human Resources department. With My Profile, you can monitor your organization's culture and get useful insights on how to enhance engagement through interventions on the company's workplace.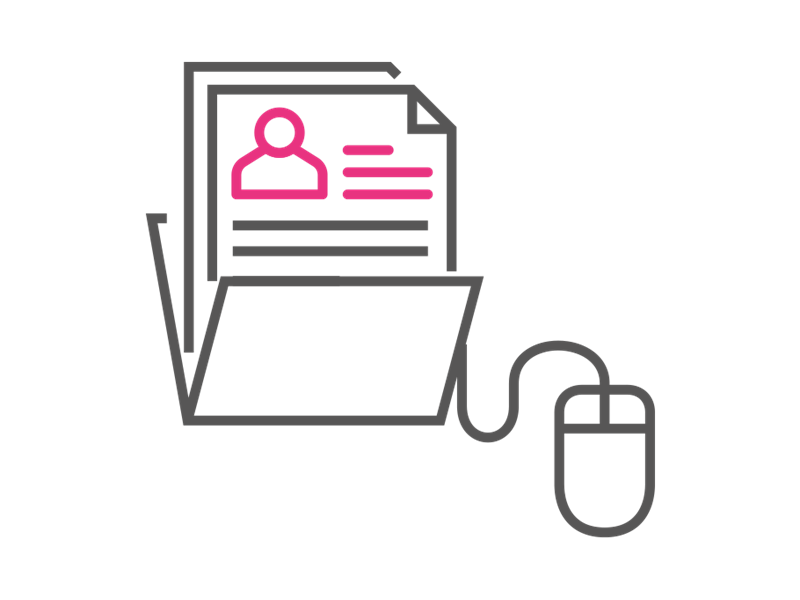 Recruitment of new employees
The HR team is responsible for hiring and placing new personnel in the company. My Profile helps to search existant skill sets already in the organization, saving time and money.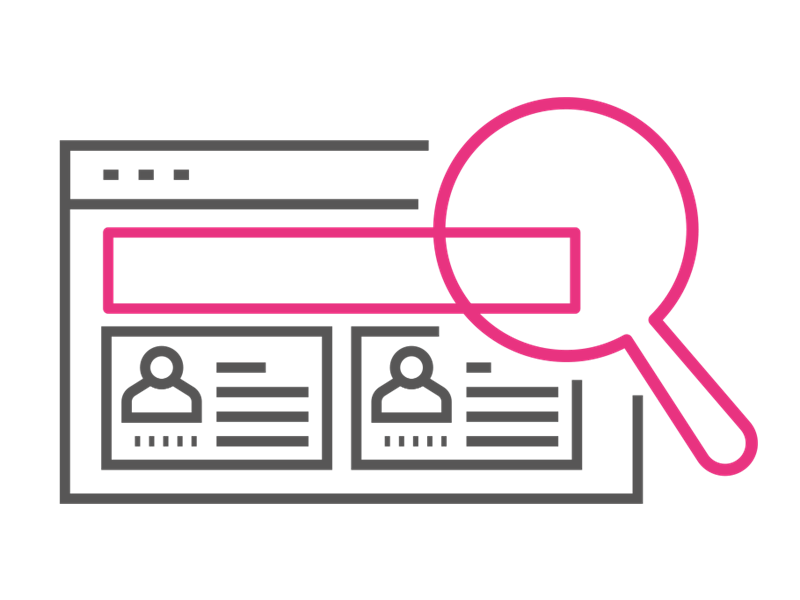 Advanced search features
Our Intelligent Search integrates with My Profile to help HRs find employees by selecting department, interests, skills, experience and language proficiency etc.. With My profile, HRs can refine their searches to identify which employee best meets the job requirements.
What is intranet.ai?
It's a ready-to-use corporate intranet,
designed to reduce costs and implementation time by providing a highly modern and collaborative digital workplace.

Starting price is 2450€ for a fully-featured intranet

More than 20 Apps, including intelligent search, document management, news, push notifications, and my workplace


100% integrated with SharePoint Online and Microsoft 365