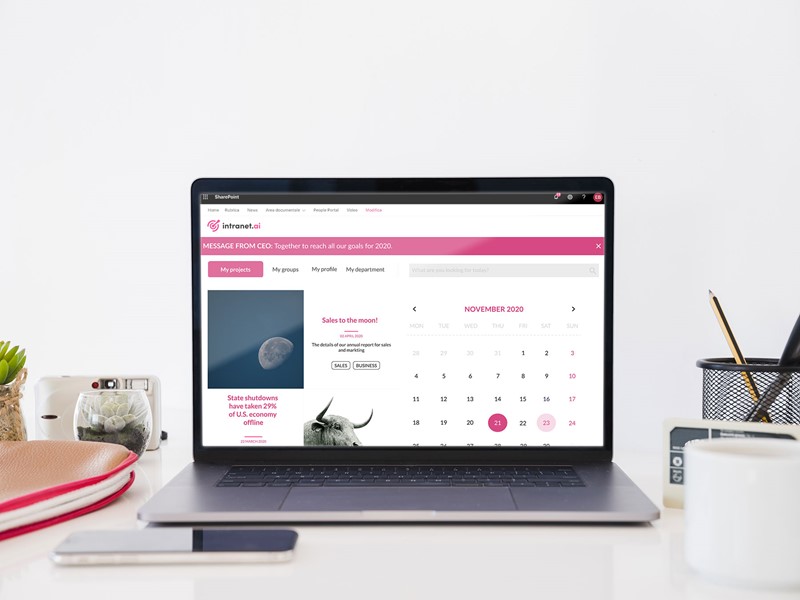 Intranet themes: make the intranet yours
A specific branding system, integrated with SharePoint themes together with different layout options so you can apply your style to the intranet.
Intranet branding system
The lack of company brand identity on your intranet can cause poor adoption by employees and projects can lose credibility.
With intranet.ai components you can be sure that everything fits together seamlessly. The company logo and selected palette of colors will give the company intranet a completely personalised look.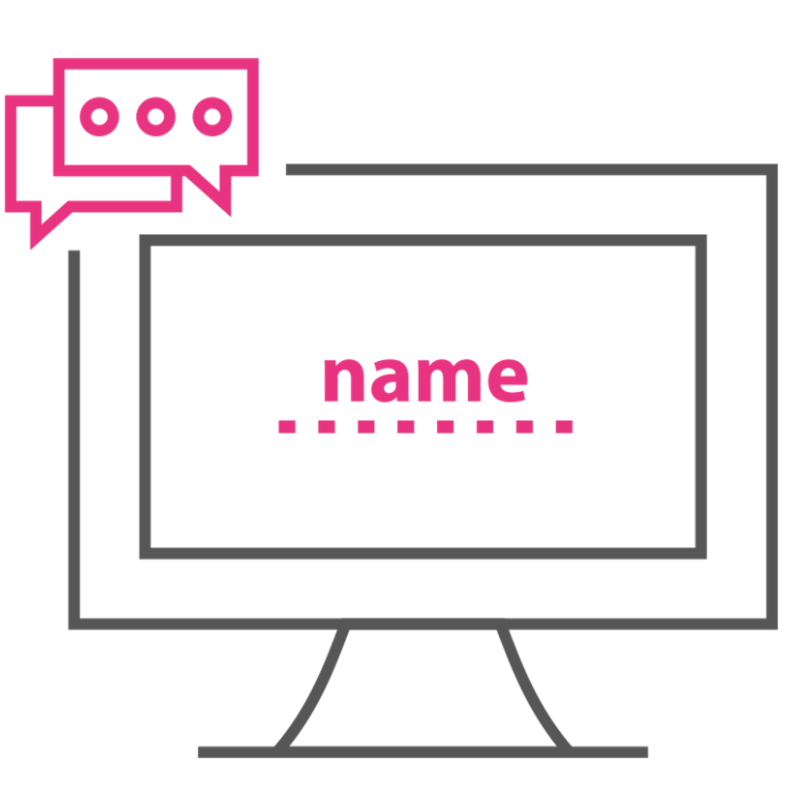 Choose intranet name
Your intranet should be personal, so giving it a name is a great way to spread company DNA to employees. You can also let them choose the intranet name, with a survey.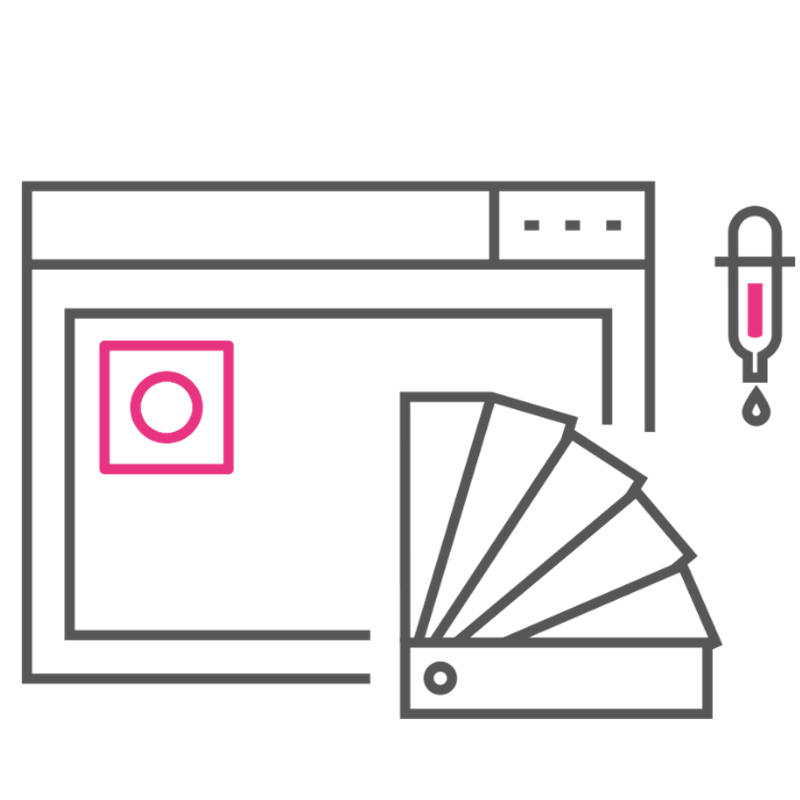 Apply logo and palette
The company logo is always visible on the top left of all intranet pages and follows users as they navigate. Create the SharePoint theme based on your colors to make the intranet your own.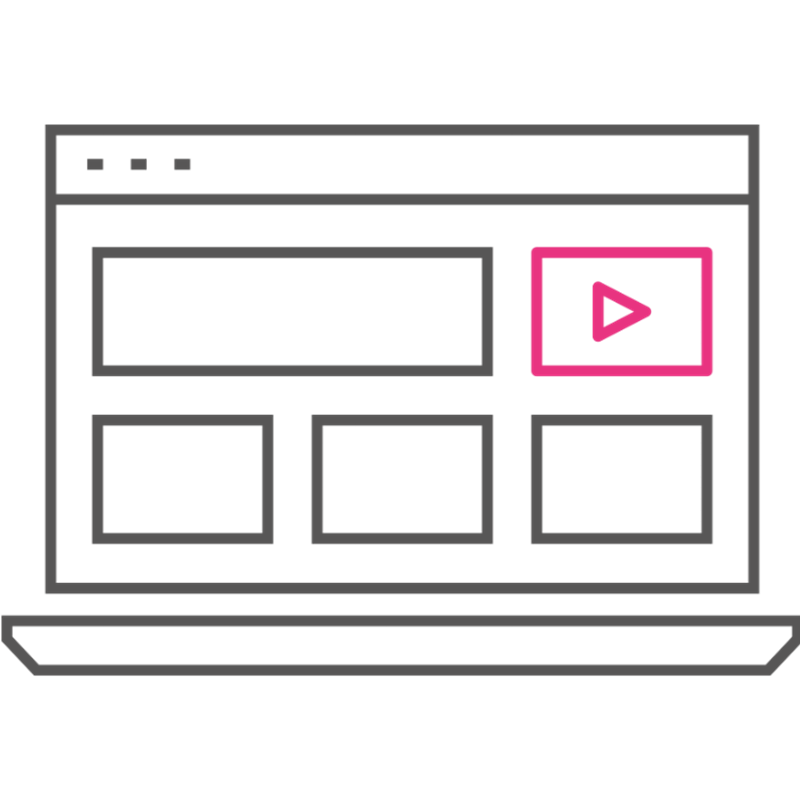 Select page layout
Using the SharePoint modern interface, you are free to choose the layout of every single page and all their content using intranet.ai custom components together with default web parts.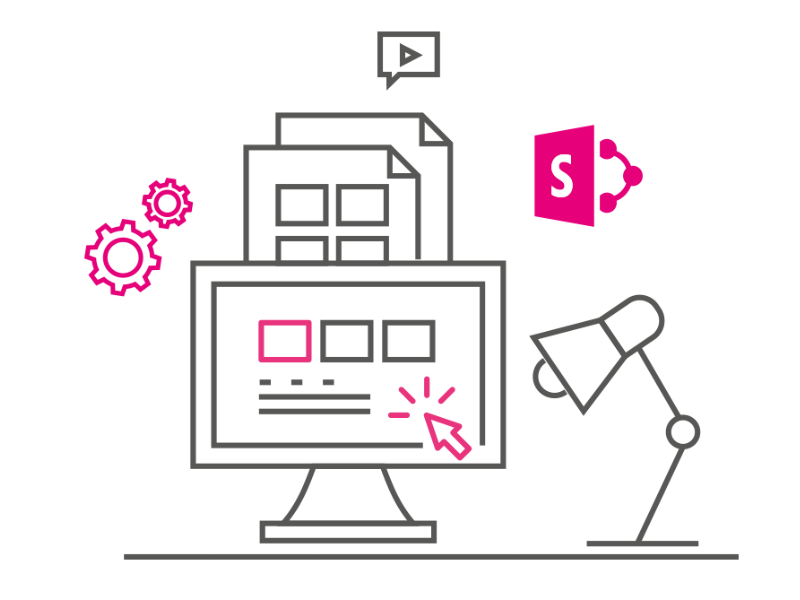 Integrated with SharePoint Online themes
The intranet.ai branding system has been built according to Microsoft standards. You can use all the SharePoint themes available or create new ones from your own to immediately apply company identity to your intranet.
You can also leverage the unlimited power of all the default web parts and features of the SharePoint Online modern UI, for a completely customized branding.
Do you need more personalization?
We are here to help.
Our developers and UX experts can create your custom design according to your specifications for the intranet user interface that best fits your company culture. 


What is intranet.ai?
It's a ready-to-use corporate intranet,
designed to reduce costs and implementation time by providing a highly modern and collaborative digital workplace.

Starting price is 2450€, for a fully-featured intranet

More than 20 App including intelligent search, document management, news, push notifications, and my workplace


100% integrated with SharePoint Online and Microsoft 365