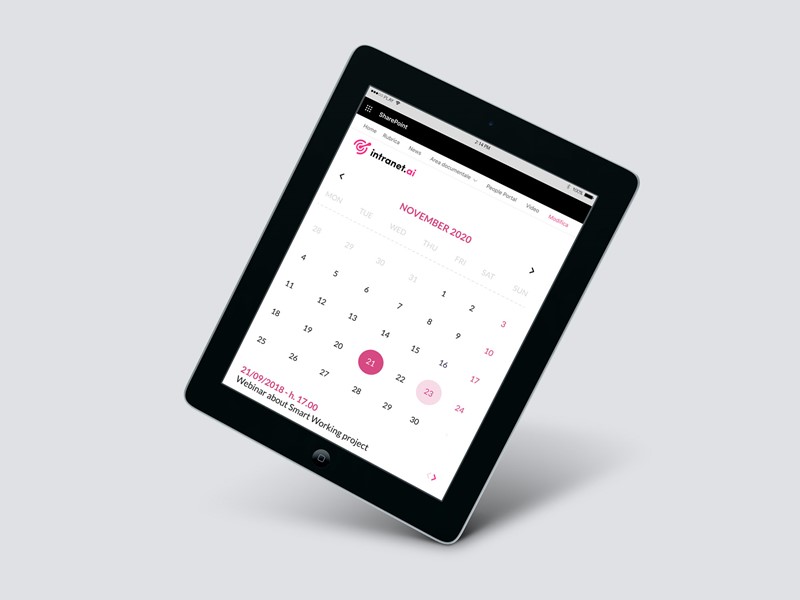 SharePoint Calendar: The shared business calendar for your intranet

Schedule, share, and deliver updates on company events, team meetings, and assignments on your SharePoint intranet.
Business Calendar helps you organize your daily workload and keep track of deadlines.
Managing your everyday tasks has never been so easy!


SharePoint Business Calendar: How does it help your company?
Our shared calendar will help you and your team optimize your everyday tasks.
How?
By letting you schedule, share, and keep track of important company events and projects' deadlines directly on your SharePoint intranet.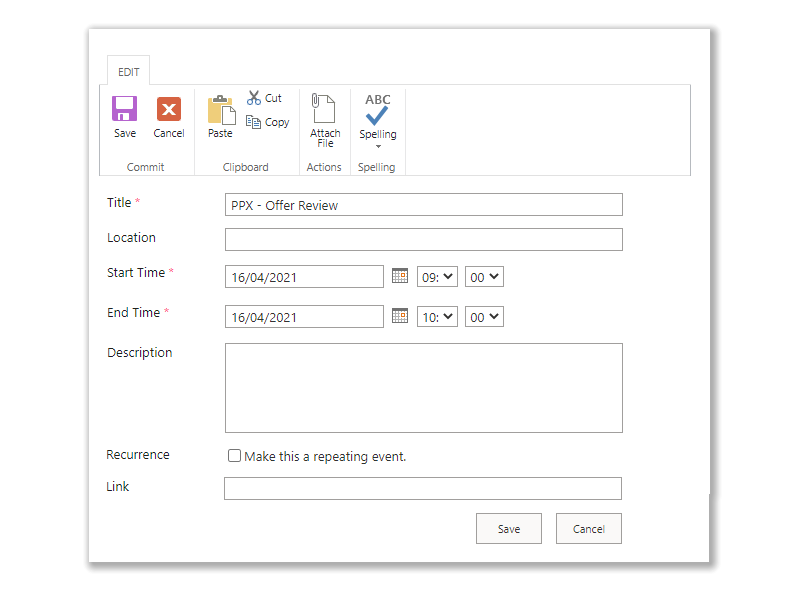 Manage company events

Our business calendar helps you:
Schedule events and appointments.

Publish deadlines.

View events using a preview or interact with the full-featured calendar.

Reuse the component in different areas of your intranet.

Stay in sync with your company: You can view and edit your schedules according to your needs from any device.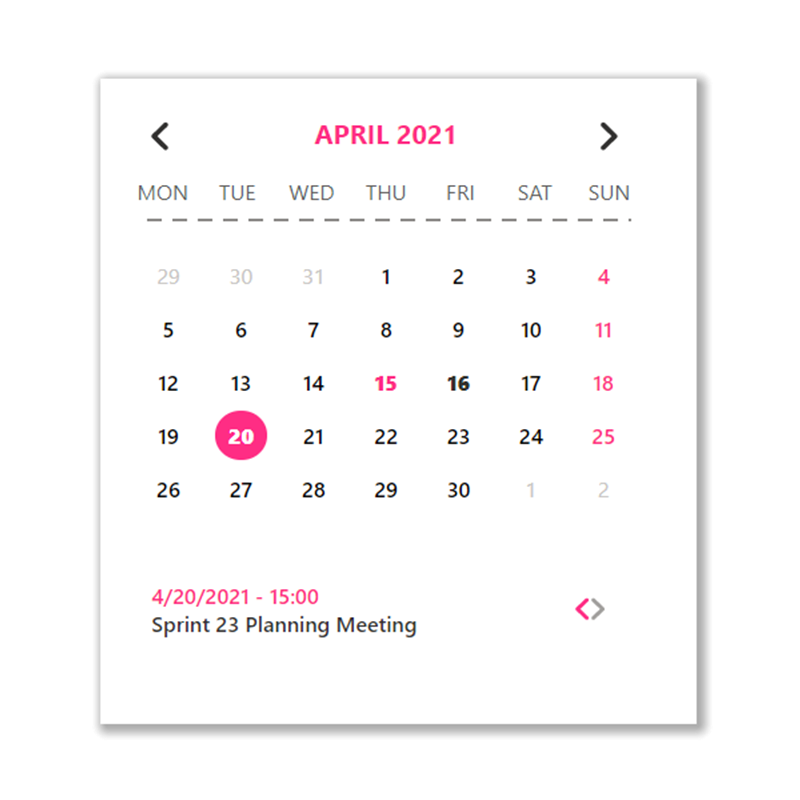 Share important dates in your intranet

Business Calendar plays a crucial role in your corporate intranet.
You can use it to organize and share events like company successes, global or team meetings, deadlines, training opportunities, and much more.
Our Office 365 shared calendar augments your digital workplace by keeping users in sync with important dates and events.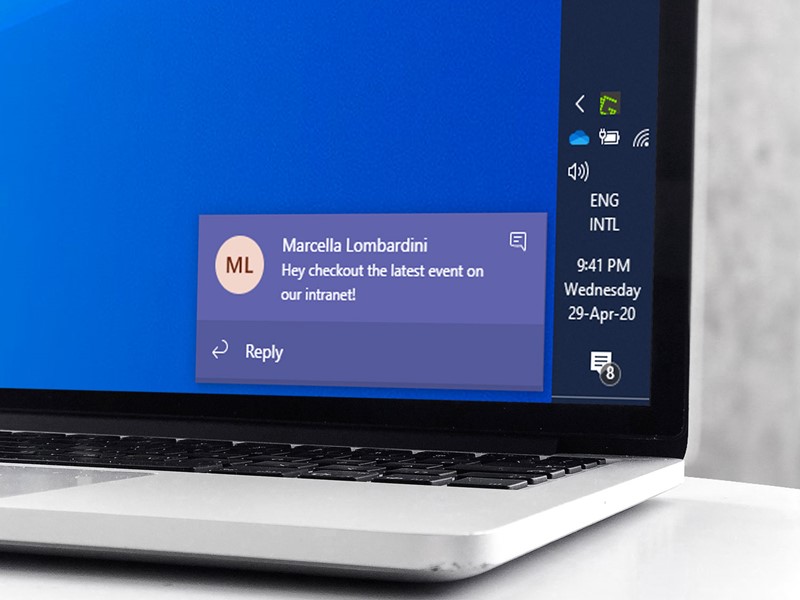 Deliver updates via Teams push notifications

Our SharePoint calendar can send employees event details in real-time via Microsoft Teams push notifications.
You can share events and dates directly with all your intranet or specific groups of users.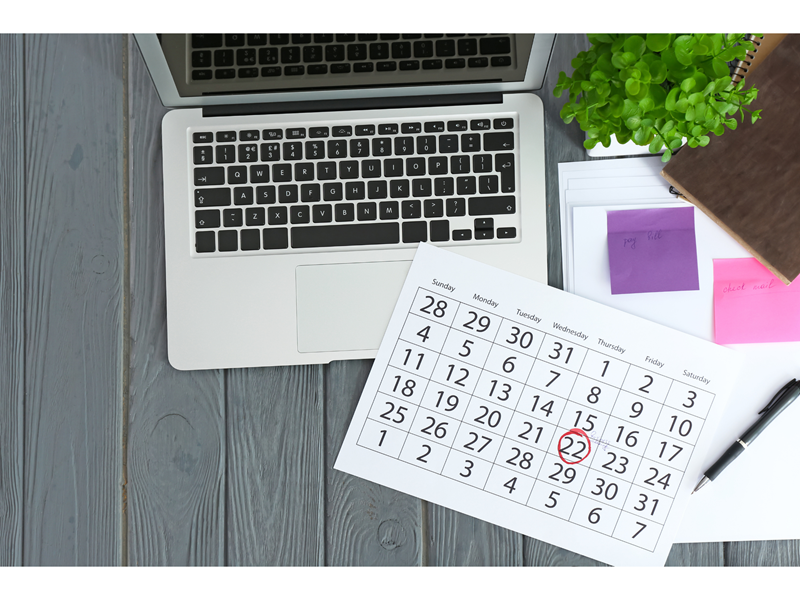 Manage your projects easily

Business Calendar allows managers to allocate tasks to staff and create realistic work timetables.
Furthermore, a complete view of what needs to be done and when it has to be done helps users organize their workload more effectively.
Deadlines, meetings, trips, and other business-related events can all be scheduled!
Why should you post events on your SharePoint intranet?

Every company needs a calendar web part integrated with their Office 365 intranet.
It's the vital tool that keeps people informed about important work dates.
Specifically, you can use it to:
View news on company milestones such as new product launches or participation in fairs.
Promote training courses.
Organize and spread new initiatives.
Keep track of company's and projects' deadlines.
Inform employees about what's happening in the company.
A familiar tool

Companies are typically apprehensive about introducing digital media into the workplace, fearing that they may be misunderstood or misused.
But this is not the case.
In everyday life, everyone uses the calendar as a reference point.
Employees who are already familiar with keeping it at hand are more likely to adapt rapidly to our augmented digital version.
Our SharePoint calendar is extremely user-friendly, and our customers are pleased with how quickly it can spread throughout the company.
What is intranet.ai?
It's a ready-to-use corporate intranet,
designed to reduce costs and implementation time by providing a highly modern and collaborative digital workplace.

Starting price is 2450€ for a fully-featured intranet

More than 20 Apps, including intelligent search, document management, news, push notifications, and my workplace


100% integrated with SharePoint Online and Microsoft 365