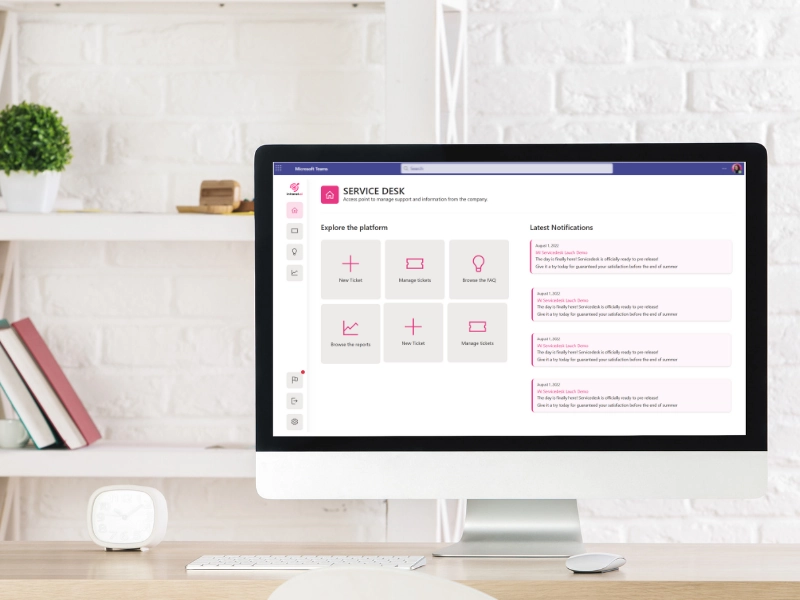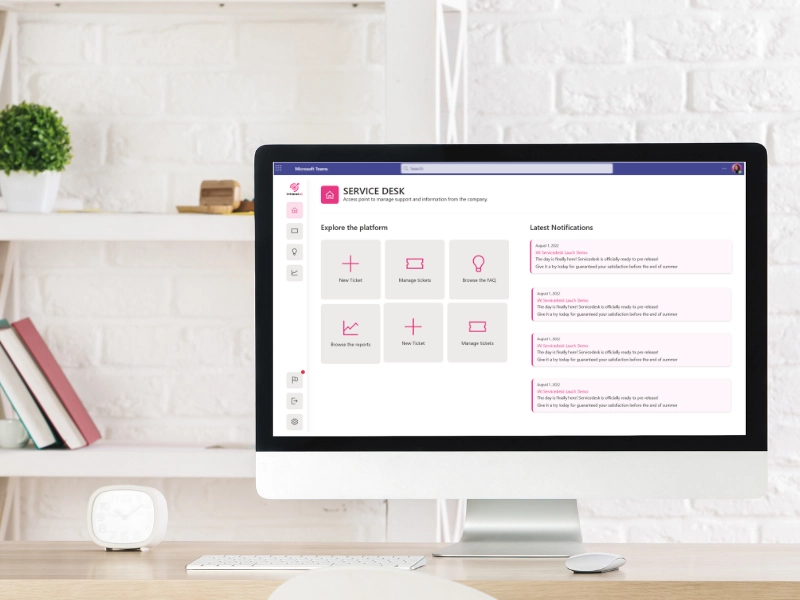 Microsoft Ticketing System: the help desk service for your modern workplace
Do you want to quickly solve all the problems of the people in your enterprise?
With our help desk component, you can send and manage support requests directly from the Microsoft Teams app.
Microsoft Ticketing System:
why does your
business

need it

?

Every day there is something happening at work.

Sometimes the corporate's laptop doesn't work, sometimes we forget a password.

Ticketing System is designed for that.

Use it to cope with any unforeseen event

(Without sending any emails!)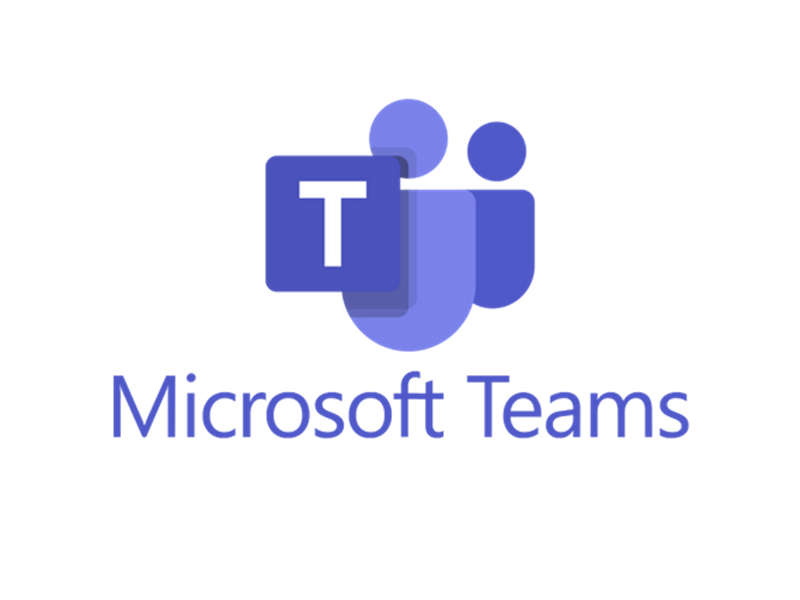 Integrated with Teams

Our ticketing service is a personal app to be integrated into Microsoft Teams.
With it, you can send support requests without having to interrupt your work on the platform.
Instead, you will be able to use chat and video calls to communicate with the operators in each department and solve any problem in real time!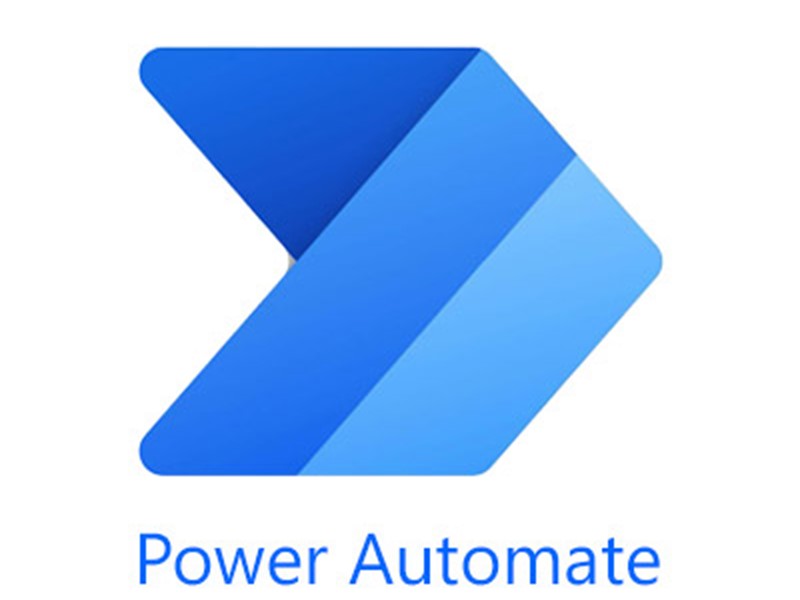 Workflow with Power Automate

You determine the number of operators, users with access to the app, tickets to be handled, and more.
From the back-end, you can create custom responses to resolve the most common requests, and you can decide whether to tie Power Automate to specific events happening in the app.
In addition, you can customize the progress of tickets as well as the notifications to be sent whenever their status is changed.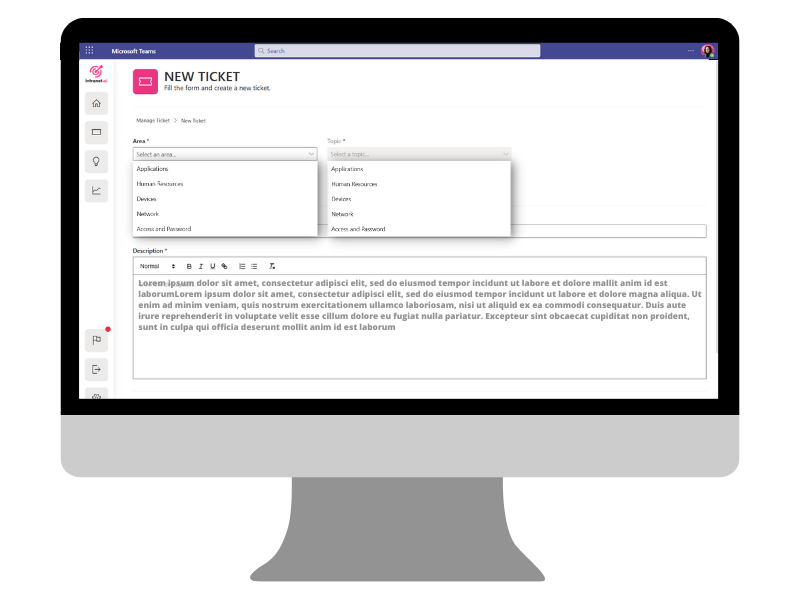 Specify your requests

Our help desk system allows you to create categories and subcategories to route tickets to the right department or person.
In addition, you can take advantage of the free text area and the attachments section to specify your request even better by entering the details and files you deem necessary.
This will make it easier for the back end to understand what the situation is and help you as quickly as possible!

Microsoft Ticketing System: what are the benefits?
Dealing with queries is often a challenge for businesses
that still use e-mail as their primary communication tool.
Our component changes the rules
and opens a new path to problem-solving.
Create tickets, chat, make video calls, and schedule meetings:
empower your help desk with Microsoft Teams collaboration!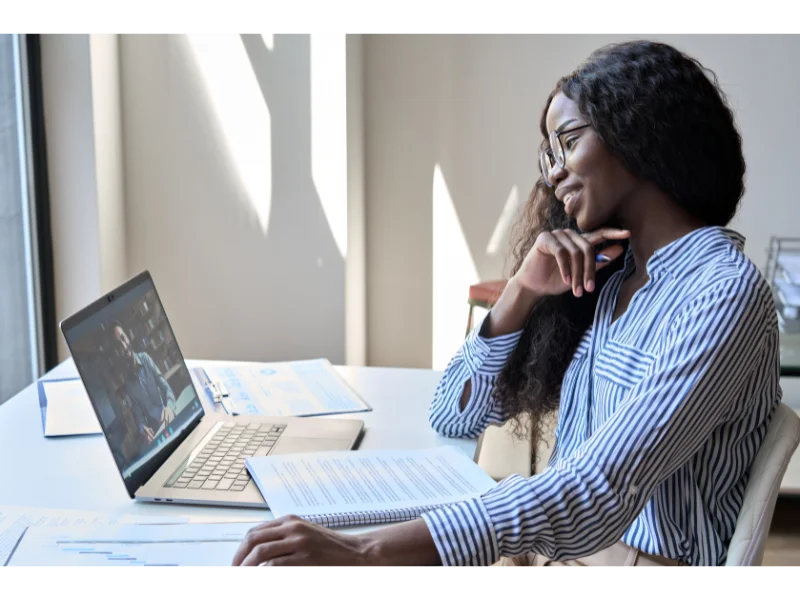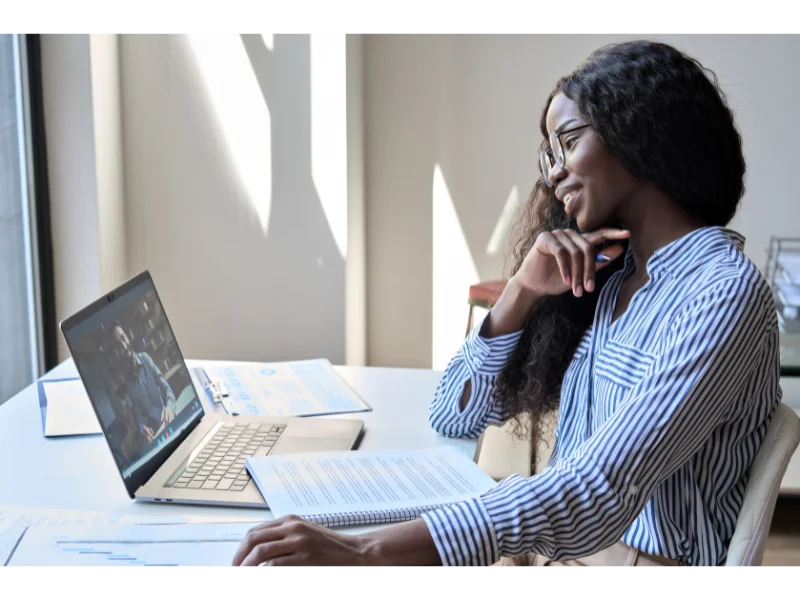 Benefits for employees

Our help desk app takes problem-solving to the next level.
All employees will be able to request support without interrupting the flow of conversation and collaboration with their work teams.
They will be able to create a ticket in seconds and follow all the developments of their request thanks to the notifications that arrive on Teams.
And if the situation gets complicated, they can simply set up a meeting with the assistant in charge.
Dealing with the unexpected events of professional life will never be easier!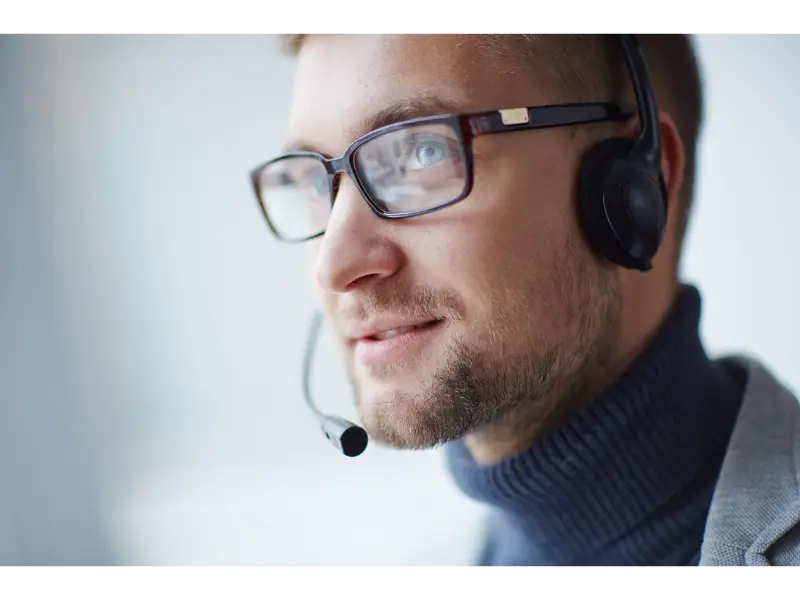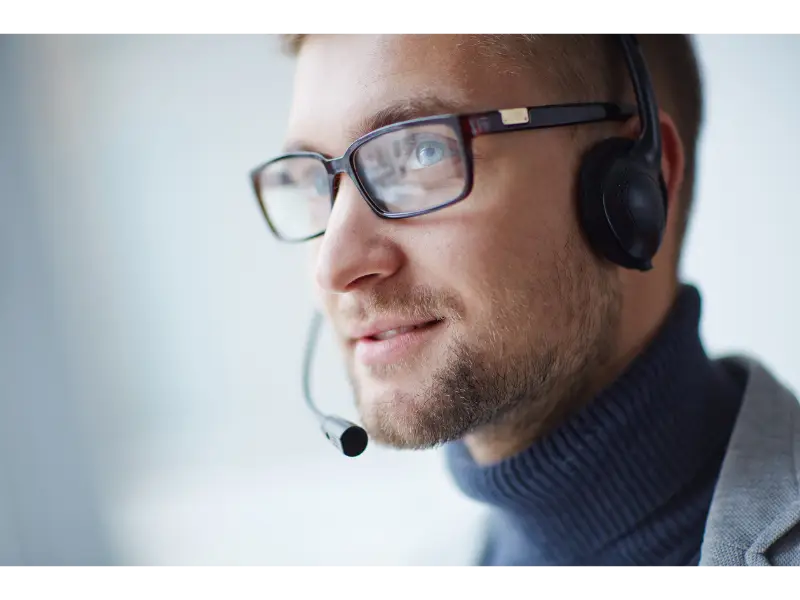 Benefits for help desk operators

Help desk operators will have a tool dedicated to their work.

With Microsoft Ticketing System, they will be able to:
Customize ticket properties to address requests

.

Keep users updated with automatic and customizable notifications

.

Set up meetings to resolve the thorniest issues in real time

.

Create quick responses for common requests

.

Access statistics to monitor the handling of tickets received

.
What is intranet.ai?
It's a ready-to-use corporate intranet,
designed to reduce costs and implementation time by providing a highly modern and collaborative digital workplace.

Starting price is 2450€ for a fully-featured intranet

More than 20 Apps, including intelligent search, document management, news, push notifications, and my workplace


100% integrated with SharePoint Online and Microsoft 365