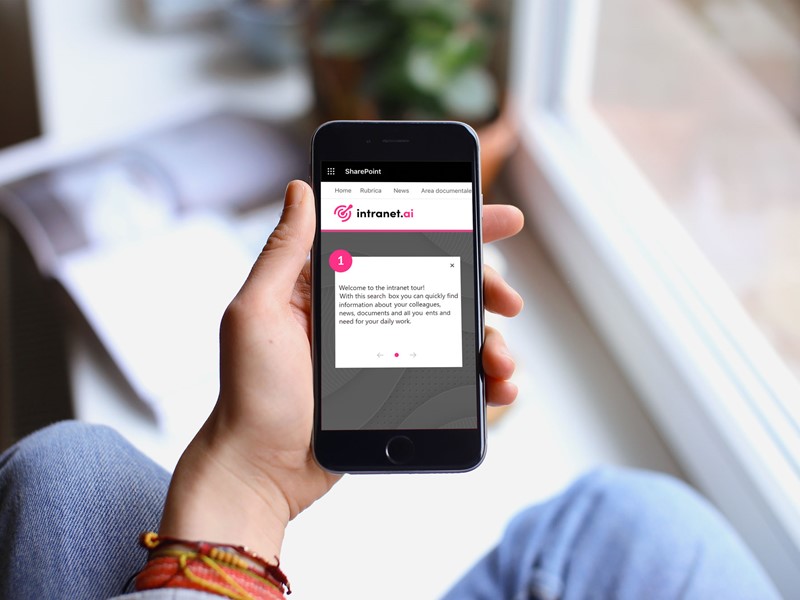 SharePoint Intranet Tour: Our guide to discover all the features and tools of your intranet
You have access to the intranet, but you don't know how to use it to carry out your daily tasks, right?
Intranet Tour is the guide you have been waiting for!
With it by your side, you will be able to discover the secrets of Microsoft SharePoint and unlock the full potential of your company site.



Do you recognize yourself in these problems?
Employees don't understand how to use your company's intranet. Thus, they haven't adopted it as a daily work instrument.

There is no staff available to explain users how the intranet works, or there is no time to do it. 

Employees can't keep up with SharePoint's latest features.
The solution we offer you:

Intranet Tour
A personalized tour through
the various functions
of your SharePoint intranet.
It explains users what to do,
and how to do it.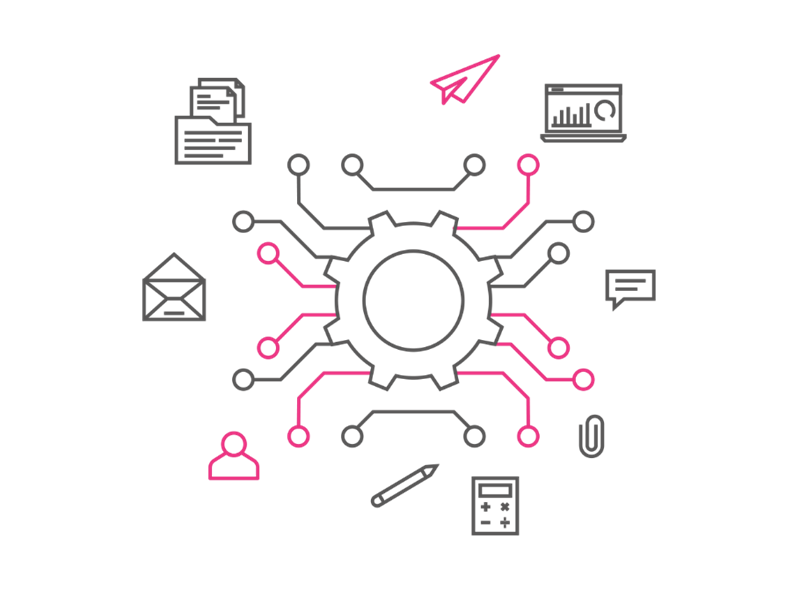 Our Intranet Tour is the first step for employees in successfully adopting and using their SharePoint intranet effectively.
The tour starts automatically when the user signs in for the first time to the intranet home page.

Dynamic explanation of the functions integrated with a wizard.

It works from desktop and mobile devices.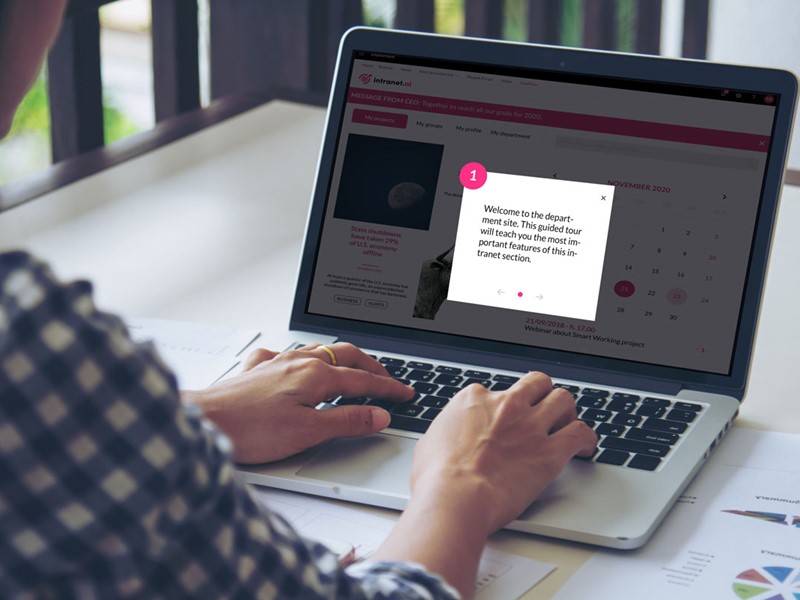 You can skip steps or go back and review previous features.

From the second access, Intranet Tour does not start automatically but is always available to users. You can start it at any time from the home page of your intranet site.

The intranet manager can add steps and explanations.
Offer users knowledge of their intranet and you will increase its value!
SharePoint Intranet Guide: What are the benefits?
Users know how to use the intranet better thanks to the knowledge of all its features.
No need for IT staff, or extra staff, to explain how to use the corporate portal.
You can always count on our team's support for any doubts on Intranet Tour.
Employees are actively encouraged to use the intranet and improve it, suggesting changes to enhance its standard capabilities.
Intranet Tour is 100% customizable. It will only deal with features already on your intranet.
What is intranet.ai?

It's the ready-to-use SharePoint intranet,
designed to reduce costs and implementation time.


Starting price is 2.450€ for a fully-featured intranet.

More than 25 features, including Intelligent Search, Document Management, Company News, and Teams Push Notifications.

100% integrated with Microsoft 365, Viva, and Power Platform.