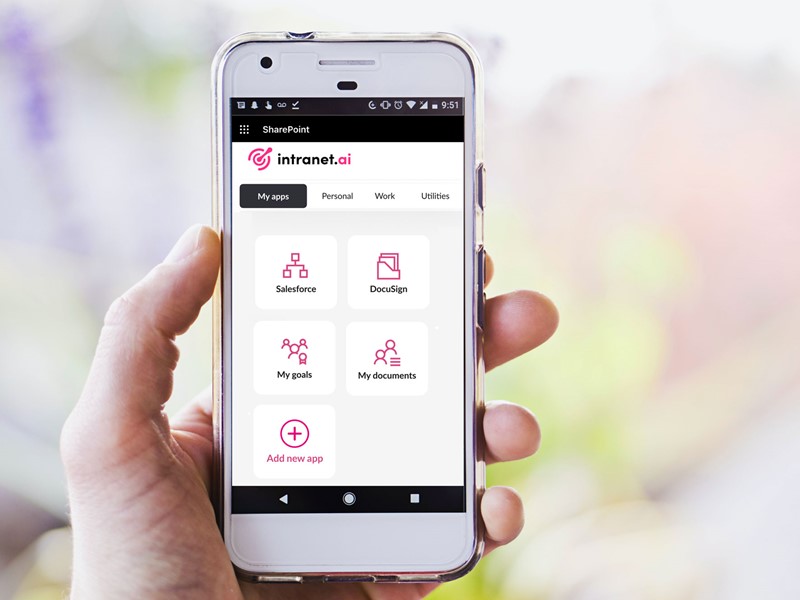 My apps, your company links everywhere
You can configure the company apps web part for personal use.
With this feature, you can let people easily manage their own links.
Store links to your corporate applications in a single place
Your intranet should be your daily landing page, fully customizable for your needs and with all the relevant information needed for your daily work.

Manage tags and categories to your links
Create and easily categorize your personal links to find them easier the next time you access your intranet. Avoid spending time searching your most essential links on different devices.
Highly customizable look and feel
Display apps as icons, organize tags and category names and find the best image that represents your application

Manage your corporate links in a single place
Easily add new personal links and have one single entry point with the list of all personal and company applications.

100+ icons available
Choose the link icon from a huge archive for quick application.
What is intranet.ai?
It's a ready-to-use corporate intranet,
designed to reduce costs and implementation time by providing a highly modern and collaborative digital workplace.

Starting price is 2450€, for a fully-featured intranet

More than 20 App including intelligent search, document management, news, push notifications, and my workplace


100% integrated with SharePoint Online and Microsoft 365