Corporate Storytelling: H

ow

to

write

articles

that

your SharePoint intranet

will

want

to

read

 
Functional, intriguing and engaging: This is how corporate storytelling should be.
Not sure where to start?
Follow our tips and you'll write compelling articles for your intranet!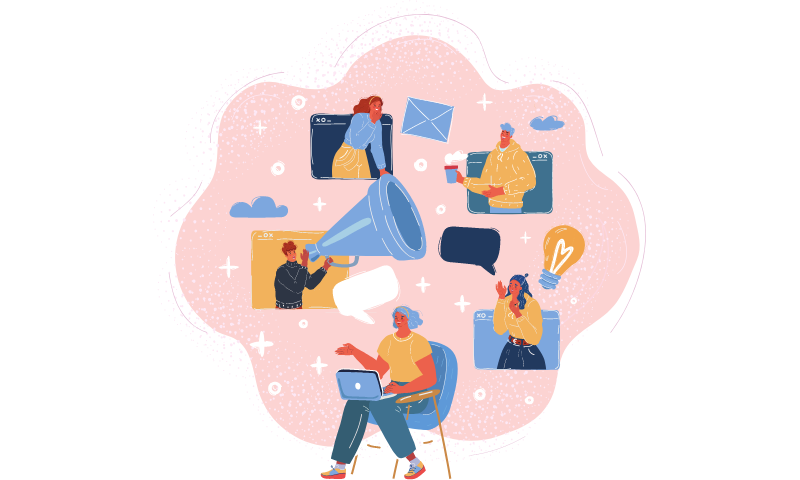 Who is really the intranet

's

audience?




We have to deal with it.
In the digital world, there is no more room for texts that delay, stall, postpone and drag out to steal precious seconds of our attention.
We really have to come to terms with it.
Communication must evolve, and to do so, it must begin afresh with the tastes of the audience.
But who is the audience of a corporate website?
Actually, it is very similar to all web audiences.
From the Latin utens -entis, present participle of uti "to use, enjoy", the reader-user is a person who reads to use.
A practical and straightforward person, in short, who does not read just for the sake of it.
No.
Reading digital articles has a different and very specific function: to gather useful information in the shortest possible time.
That is why the reader-user:


Tries to get in big leaps to the content that satisfies his/her curiosity or needs.


Time is the current currency that the user spends with great restraint.


Whether it is to strengthen one's digital authority or to help people with the same doubts, sharing remains one of the most satisfying actions (after content creation).


Thus, these are strange creatures that populate the Web and the intranet. And we are part of them, too.
We have adapted to fast-paced communication, where the ability to select what is useful has become essential to avoid waking up tired and confused from daily navigations.
Taking note of these aspects, let us see what characteristics make our texts effective for this particular audience.


3½ characteristics a digital corporate communication must have


Sticking with what was said at the beginning, let's get straight to the point:


As important as it is that we publish our articles by certain deadlines, here we are talking about punctuality of content.
The text must respect its title and speak exactly about what it promised without getting lost in unnecessary details.


The best way to scare away the reader-user is to hit him or her with hard walls of text stuffed with artificial, impersonal, cold words.
It's better to avoid Calvino's antilanguage, to be clear.  
And let paragraphs and sentences breathe.


No matter how much effort we put into presenting the latest company news, readers will always skip portions of text to get to the information they seek first.
This should not be taken personally.
On the contrary, we try to make their search easier.


This is just one piece of advice (hence, the 3½).
If you have important things to say and you tell them well, the user will be willing to invest a few more minutes to read your article.
But avoid unnecessarily watering down the text.


Here are the pillars to adhere to when writing good digital text.
Let's then move on to look in detail at what to do to turn a blank sheet of paper into news that is appealing to the eye and the mind.
What is intranet.ai?

It's the ready-to-use SharePoint intranet,
designed to reduce costs and implementation time.


Starting price is 2.450€ for a fully-featured intranet.

More than 25 features, including Intelligent Search, Document Management, Company News, and Teams Push Notifications.

100% integrated with Microsoft 365, Viva, and Power Platform.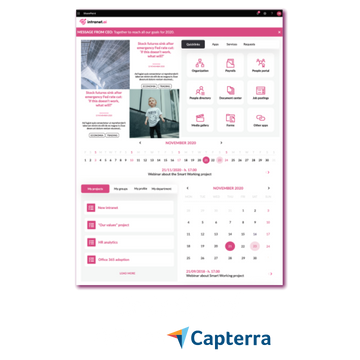 How

to

write news stories for employee engagement




Writing is an art.
Because of this, it can only be perfected with years of patience, study and practice.
Fortunately for all of us, however, there are best practices for getting off on the right foot.
Below, we will look at them in detail in 5 basic steps.
Each is related to an essential part in the composition of an internal communication.
We might say, a specific aspect of its anatomy.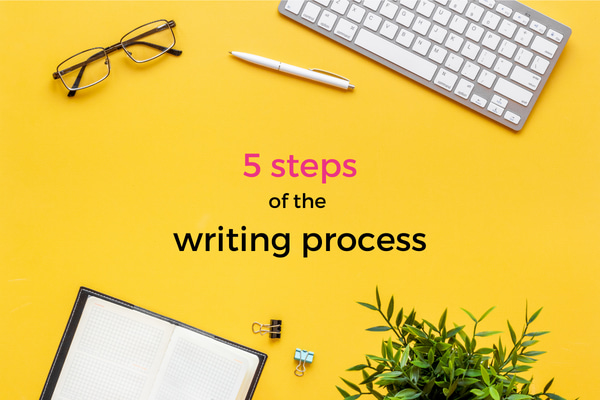 Step 1:

Choose the topic of the news




The topic of a corporate news story is its content. 
In general, it is best to start with the reporter's 5 questions to establish the path of your narrative:


What happened?

Who is involved

?

Where did it happen

?

When did it happen

?

Why did it happen

?


These questions are valuable guides, since they make people think about the subject from a perspective that is as broad as it is in-depth. 
With them, it will be more difficult to get lost in rambles and superfluous details.  
However, the challenge is not deciding how to tell an event. The tricky part is choosing what to tell your readers to capture their attention and to create a bridge that connects you. 
Indeed, we often assume that what seems titillating to us is titillating to others.
Consequently, the advice is to dwell on this stage to gather useful information about your audience's true interests.
As an example, the images below show the results obtained from research by D. Gibbons on the types of corporate releases found on more than 80 intranets: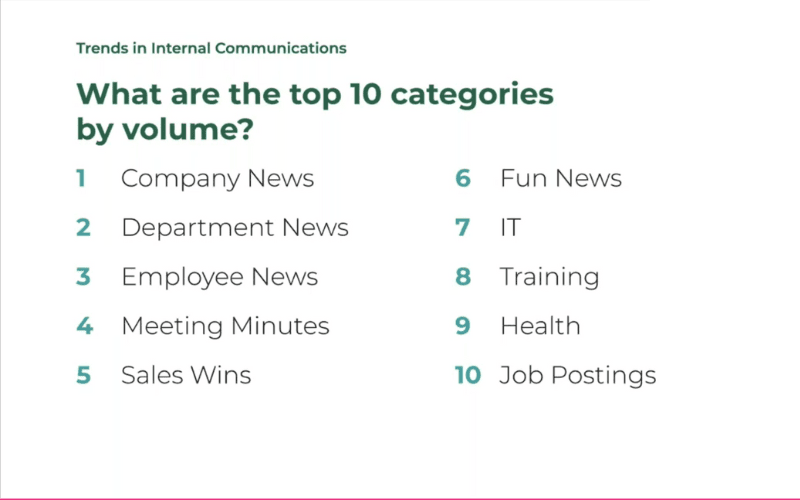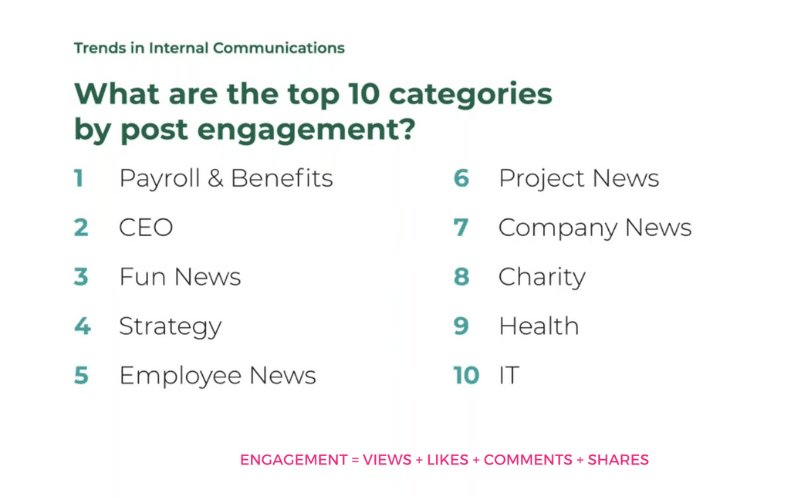 The volume of articles published highlights the issues on which internal communicators focus.
The volume of engagement, however, reveals what topics users really care about and which might inspire our newsletters as well:


For example, payroll, benefits, conventions and corporate welfare.


We leave it to your imagination.


The new "laughter" reaction on LinkedIn gives us some hints about this trend.


Useful to help employees figure out whether to continue investing their skills in the company's future.


Articles about colleagues

.
Talk about their unique stories, lives and initiatives.


Step 2:

Organize the news content

 


After choosing the news topic, it's time to define the structure of the content.
By structure, we mean the set of four elements: 
title

;

table of

contents

;

contents

;

closure

.
Let's look at them together.
Writing the title




The title must be effective.
What does effective mean?


It describes the news so clearly that it does not need the rest of the article.


Carefully avoids technicalities and red tapes.
Cautiously handles foreign words.


Shows readers why they should care about what the article has to say, perhaps pointing to a problem to be solved, a new benefit, etc.


No to watered-down information.
The guideline is to stay between 50 and 70 characters.


Whenever possible, include numbers and questions.
These are powerful tools: the former convey the idea that the content is organized in a way that makes sense and is digestible for readers; the latter sound less obvious than their affirmative counterparts.
Writing the table of contents




The table of contents is the spice that enhances the flavor of the title.
But the right amount of concepts (before words) must be found to have the desired effect, which is to entice readers to consume the rest of the article.
The best summaries go straight to the heart of the matter, revealing small details that ignite curiosity to know more.
The guideline is to go no longer than 200 characters.
Writing content




Narrative can (and should) be developed in different forms such as paragraphs, images, videos, carousels, reference contacts, related articles, etc.
Microsoft 365's SharePoint Online* platform provides design templates that allow you to organize the body of the news... simplifying the hard work of improvising graphic designers.
*The tool we recommend for creating your own intranet and managing all your internal communication
Writing

the

closure

 


It is said that every news story has only two really important moments: beginning and end.
From this rule, we can draw the following key lessons:

The first 2-3 paragraphs are the base of the information pyramid

.
In fact, they must condense all the important info that the user will be looking for after reading the news headline and (perhaps) the summary.


The final paragraph must be exploited to create interaction

.
To do this, the most popular and widespread tools are call-to-actions.


Irrelevant,

boring

or purely contextual information should be written in the middle part of the article

.
In this way, readers will be unobstructed by content that you are sometimes forced to add by external directives.


Subscribe to our newsletter!

You will find:


Short training and update videos on Microsoft 365 news.
Our guides for business digitisation.
In-depth articles on how to improve your intranet by making the most of your Microsoft 365 subscription.

You can always unsubscribe at any time.
Step 3:

Define the communication style




The style of your internal communications includes not only the graphics (color palette, images, etc.), but also the tone of voice with which the company intends to speak to its people.
Since the goal is to engage your audience and create a space where interaction is at the core, the advice is to use a warm, almost conversational tone of voice.
Leveraging a friendly voice that uses simple, direct language is also ideal to facilitate understanding of the topic presented.
Step 4: Present the content




Having reached this point, it is necessary to get back into the minds of the reader-users.
Remember that these are somewhat impatient people, but they will have no problem interacting with the content if it is valuable and presented in the right way.
To be enjoyable for digital reading, the news must be easily scannable.
To achieve this, we can rely on simple yet effective tools such as bold type, bulleted lists, and images.
Step 5:

Create interaction with the audience




As mentioned in step 2, it often pays to add a call-to-action in closing to stimulate a reaction from readers.
These can vary depending on the tool you use to create the news.
As an example, Microsoft 365's SharePoint Online allows you to insert specific web parts for:
Likes. 

Views. 

Comments. 

Sharing. 

Save for later.

Related content. 

Media content. 

People cards. 

Tags. 

Survey. 

Etc.
Depending on your goals and the platforms you use, the potential for call-to-actions will change. In any case, it is best to include at least one and leave the comments section open.
These small touches will prove quite useful in stimulating readers to be an active part of the communication.
Empathy: The starting and ending point for corporate storytelling


The steps and tips we have shown you are useful for getting off on the right foot, avoiding offering diluted and bland text soups on your content menu.
However, seeking feedback is essential to creating a functional and engaging corporate narrative.
Comments are the first element to pay close attention to.
As opposed to likes and shares, comments provide an opportunity to start a conversation that can expand on the topic of the article and engage more users.
Another tip is to do a little role-playing before posting.
Try sincerely answering the question "Would I enjoy reading this text?"
You will see that sometimes you will admit that certain words or phrases do not sound as good as you expected.
One solution might be to eliminate periphrases, adverbs and adjectives that weigh down the reading pace or try to use synonyms for common terms so that the language is simple but not trivial.
Finally, ask the audience what they want to read and serve it to them on a silver platter.
The results will not take long to come.
Need help with your company newsletter?
We are ready!
We create the blog for your intranet

.

We handle news and article writing following your corporate branding

.

We manage the migration of your content to SharePoint Online

.

We connect the intranet to your external publishing sites

.
Giuseppe Marchi

Microsoft MVP for SharePoint and Microsoft 365 since 2010, Giuseppe founded Dev4Side and intranet.ai with the aim of helping companies to have a simpler and more effective working environment.
He works as a consultant for everything related to digital collaboration, intranet portals and Microsoft cloud platforms.