YOUR INTRANET RESOURCE
Knowledge management
A functioning corporate knowledge management needs tools that can facilitate the processes dedicated to sharing corporate knowledge.
An intranet offers multiple interconnected solutions for its evolution, creating a fluid and immediate experience between the means of knowledge and people.
So let's see how it can help you implement your company's knowledge management.
What you will find in this article 
The intranet as a tool to enhance business knowledge
How knowledge should be managed in the company
What is Co-authoring
How to ensure up-to-date and inclusive knowledge
Single database
Think of a single place where the employee can find what they need.
All data with the intranet, are placed in a single database and are archived only once. This avoids delays and misunderstandings at work and allows for continuously updated data.
With a single source, the same copy exists for each workgroup.
Different offices or departments can see any real-time changes in documents.
Intelligent Search
One of the main opportunities that the company intranet brings is as we said above, the storage of all company and employee information in a single platform.
An intelligent search engine allows instant retrieval of work materials, saving time and work. Searches are quick and help employees find the people they need to do their jobs.
A search engine of this type allows you to:
- carry out searches among the categories that have been "tagged" in the contents, in order to provide the desired results
- perform searches throughout the intranet area by exploring documents, files, presentations, profiles, etc.
- search the employee directory to find people associated with keywords, categories or skills
- sort the results by listing the most relevant information first.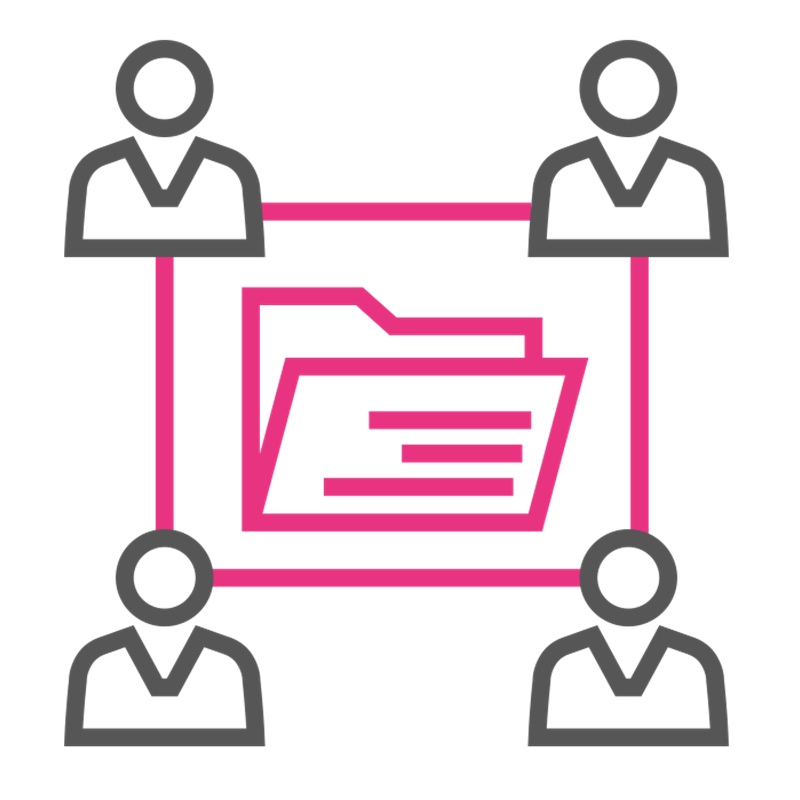 Knowledge management and communication
For optimal management of knowledge flow, communication processes must be fluid, complete and instantaneous.
The internal company communication tools are in fact omnipresent and try to make collaboration in the company more efficient for effective results.
The importance of connection
However, having communication tools that work but are not perfectly integrated with each other could constitute a limit and eliminate the good intentions of strengthening internal company processes.
For this reason, all applications must be directly connected to the cloud storage, so as to guarantee single and complete navigation.

Project management
The intranet with the aforementioned tools allows efficient project management ensuring team coordination.
The company platform combines communication, collaboration and reporting to make it easier for managers to monitor the progress of projects and to ensure an optimal flow of knowledge to all resources.
You can create documents for each task, synchronise them, search for information and work with other people in real time.
Co-authoring
Speaking of project management, let's talk about the Co-authoring that the company portal offers.
The intranet and its communication and collaboration tools help employees save time. There's no need to merge changes your colleagues have made to a document later, and there's no need to double-check all your emails to find a file or attachment.
Share files in the shared cloud storage of the intranet. Once a file is shared in there, you can work with multiple people at the same time. If you edit a document with someone else at the same time, you will be able to see all updates and changes in real time.
You can also use the co-authoring feature on your device of choice: web browser, desktop, or mobile device.
What is intranet.ai?

It's the ready-to-use SharePoint intranet,
designed to reduce costs and implementation time.


Starting price is 2.450€ for a fully-featured intranet.

More than 25 features, including Intelligent Search, Document Management, Company News, and Teams Push Notifications.

100% integrated with Microsoft 365, Viva, and Power Platform.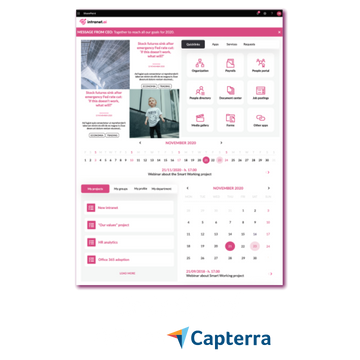 Shared knowledge tools on the intranet
The intranet includes additional communication methods to optimise knowledge management for business workflows and collaboration.
Real-time messaging

Access to videoconferencing

Audio calls

File comments that can also integrate with other collaboration features

Reporting

Corporate Wiki

Easy sharing of files in real time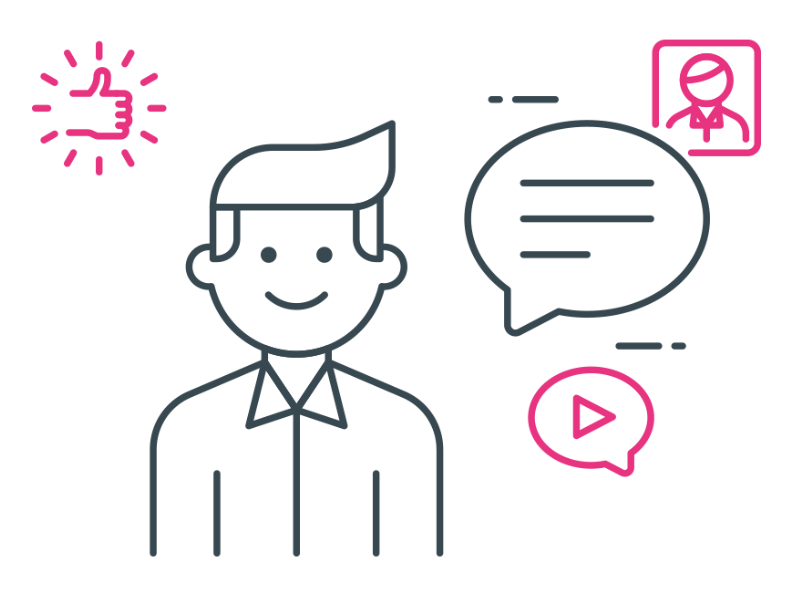 Knowledge management and corporate culture
Companies are placing more and more emphasis on corporate culture. Teams guided by values and missions increase the contribution they make to businesses.
Companies must therefore remain in close communication with their employees to imprint corporate culture and increase shared knowledge and employee engagement.
Updated and inclusive knowledge
Intranets provide employees with dashboards or home pages that report news, executive communications, newsletters, and other company information.
The portal thus guarantees updated and inclusive knowledge in the company, in which each employee is perfectly in step with the evolutionary dynamics of the company.
The enhanced corporate culture spread through the corporate intranet is also essential, especially if the teams are located in different time zones, countries and continents.
Simple, intuitive interface
Investing in a simplified user interface is very beneficial. Employees spend half the time creating or editing a document and completing the work.
A company intranet user interface that favours the knowledge management process offers


- a relevant and engaging homepage, with personalised news
- an easy way to publish, share or create
- an intuitive, simple and creative design
- quick links to all functions with a menu or sidebar
- notification alerts for upcoming conversations or activities
- a search bar
- a list of online users.

Social features
The transformation and evolution of internal communication is fundamental for correct knowledge flows and social characteristics are part of those processes that facilitate this transformation.
The more colleagues interact with each other in an efficient, continuous and productive way, the better everyone will work in an integrated digital workplace.
Company network
Within the company social network, the user can have constant updates through comments, acknowledgments that enhance the skills required by the organisation and forums / chats for discussions.
You can also integrate the social network with other sharing platforms already in use, ensuring easy sharing of multimedia content at any time.
Do you want to find out more?
We have been a professional team in the industry for more than 15 years.
We are ready to help you build an intelligent digital workplace to stimulate communication and internal processes in your company.
Giuseppe Marchi

Microsoft MVP for SharePoint and Microsoft 365 since 2010, Giuseppe founded Dev4Side and intranet.ai with the aim of helping companies to have a simpler and more effective working environment.
He works as a consultant for everything related to digital collaboration, intranet portals and Microsoft cloud platforms.