THE ULTIMATE GUIDE
Company intranet: 20 ideas to grow it in 2022
Do you want to learn more about company intranets? Then, you're in the right place! In this article, we've gathered everything you need to know about growing your intranet in 2022.
Our goal is to show you the wide range of benefits that a modern intranet can offer you and your colleagues, whether you're planning your first intranet or simply need a new idea to improve your intranet's performance.
You'll find our free guide with over 100 ideas and use cases at the bottom of the article, which you can use as a starting point for your intranet.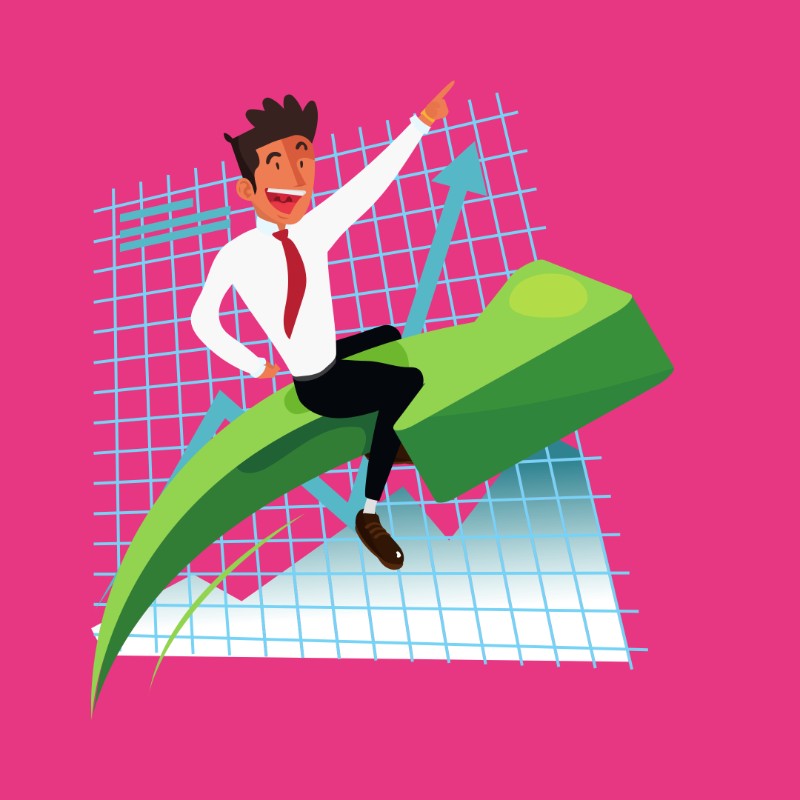 What you will find in this article 
What is an intranet and why is it used in a business?
What to do before launching an intranet and what software to use
What are the most common intranet applications that employees expect to find?
How to raise the employee's engagement level
Download the guide for 100+ intranet improvement ideas
What is a company intranet?
A company intranet is a corporate web portal that is only available to employees of your company.
It's usually the first page you open when you get to work, and it's the gateway to the company's digital workspace where you can find information, tools, and services that will help you with your daily tasks.
For example, on the intranet you can find:
updated communications and news.

work material.

employee services, such as pay slips and bookings.

tools for everyday life (room bookings, help desk, etc.).

training areas.

information on welfare and employee conventions.

shared workspaces for project management.

areas for conversation and knowledge exchange.

ideas generation initiatives.

and much more...
Companies that provide this information and services digitally use the intranet to centralize information for all employees in a single location, allowing access from the office, home, or on the go.
The company can provide an intranet to increase employee engagement and participation and make those who work for the company aware of and involved in the business plan, thereby increasing the productivity of many internal business processes.

In this article, I'll show you how to use a company intranet, why it's an essential tool for your daily work and what it can do for your company.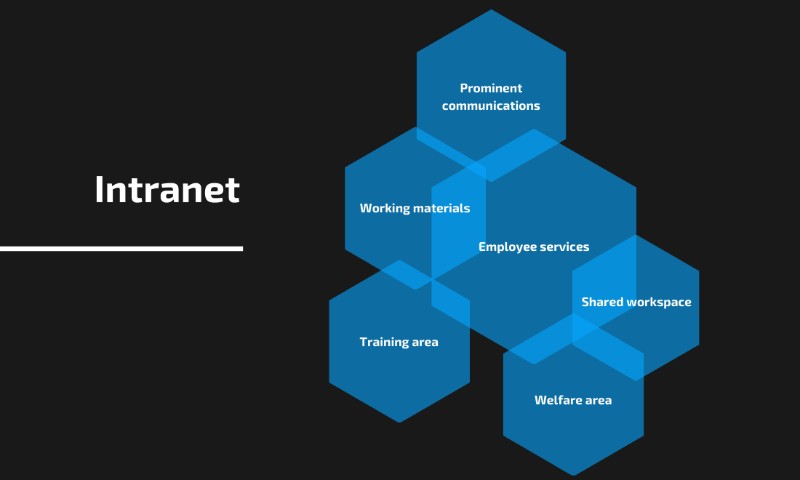 Company intranet: why?
1 - Digitization is becoming more prevalent.
Nowadays, company digitization is an unstoppable race that businesses can no longer avoid if they want to stay competitive.
This may appear to many as a discouraging situation, but it serves as a springboard for achieving the growth every business wants, regardless of sector or size.
Growth, on the other hand, is only possible and sustainable if the key business processes in place:
have been standardized.

are easily accessible to all.

are always available.
Simply put, a company can truly grow if its processes have been adequately digitized, allowing information to flow in a cross-cutting and collaborative manner among the people who require it in their daily work.
Imagine an employee who, once they have turned on their computer, regardless of where he or she is, can easily access communications, business services, their workspace, and collaborate on projects with all their colleagues in real-time.
A company that invests in and provides collaborative tools to simplify corporate communication receives better performance from its employees, thus reducing the amount of time spent searching for information within the company, completing internal processes via mail, or printing sheets of paper.
According to IDC's white paper, organizations lose nearly $2.5 million per year due to employees' inability to locate and retrieve critical information.
2 - Giving voice to people

Who better than people who work in the company every day knows what makes things better or worse in the workplace?
Giving these people the opportunity to share their knowledge, interact with each other to improve one another, and join forces allows the company to improve productivity and results.
Giving voice to those who work in the company every day and listening allows us to solve problems, avoid unhappy people and lose them, better understand our customers' needs, and choose which service or product to launch ahead of the competition.
In fact, within the intranet, the employee must be considered a participant who can actively contribute across the entire perimeter that the intranet covers, rather than merely a passive user of company information.
This is an opportunity that any company can seize by using all the digital collaboration tools currently available. Tools that can be activated with a few clicks and don't require technical knowledge are designed to bring people from the same organization together.
An intranet is a private group of people from the same industry who work in the same field and understand what they do, which is of great value to a company.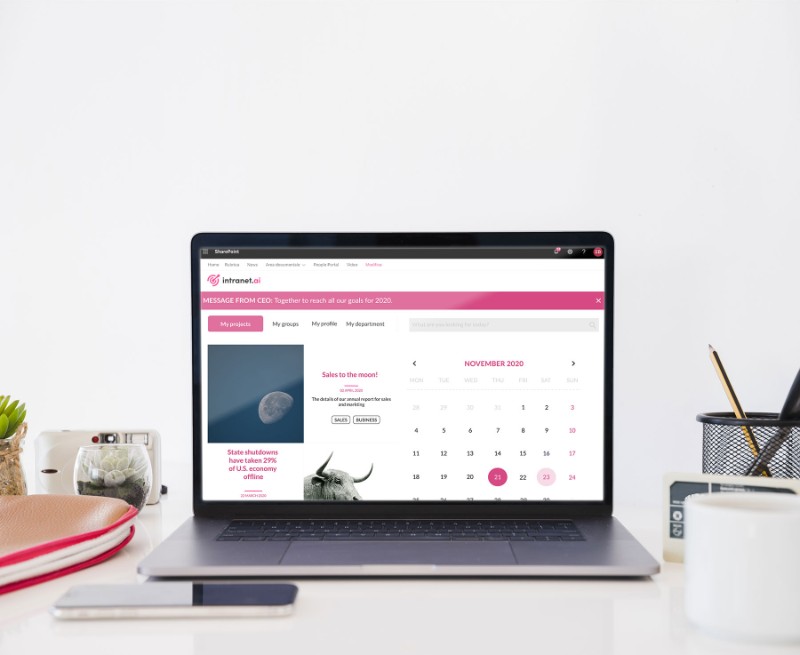 How do you set up an intranet portal for your employees?
When creating an employee intranet portal, keep in mind that it will be used by all the company employees and provide them with the tools they need to do their jobs in a single location.
Before deciding which platform to use, keep in mind that the intranet is designed to support employees, who are the actual assets of any company, so they must be involved in the analysis phase.
As I stated previously, only those who work in the company daily understand exactly what they need to work and collaborate with their colleagues.
The intranet must be designed with the worker in mind, be simple to use, and include all features that will make work easier and improve business processes.
Questionnaires are an excellent way to collect employee feedback during the design phase. Meetings, workshops, and a variety of other initiatives can be organized. Still, a questionnaire allows you to collect feedback from as many people as possible, ensuring that the entire company's needs are met.
You can learn how your coworkers communicate collaborate, the company's productivity, which processes should be changed, and how they search for information useful to their jobs by conducting a survey.
Intranet.ai has created a simple questionnaire that you can send to your coworkers to get their feedback during the intranet's analysis and design stages. The questions provide a basic structure for your survey; all you need to do now is add a few more pieces to contextualize the questions for your specific business situation.
Download the questionnaire and distribute it to your employees to gather information and understand how to create or improve your intranet.
What intranet software should you use?
When it comes to choosing the best software to create an employee intranet portal there are many factors to consider, making it nearly impossible to determine which is the best software ever.
If you consult a software vendor or system integrator, they will advise you to either buy the seller's product or use a solution that allows the supplier to maximize their profit based on their existing skills.
I believe it is more useful to describe the considerations intranet.ai made in the implementation of our intranet to help you figure out which solution fits your needs.
An ecosystem as standard as possible
With Microsoft 365, Microsoft has positioned itself as the undisputed leader in collaborative business solutions, and it has become a cross-cutting tool for most businesses.
"Microsoft is again recognized as a Leader in the 2020 Gartner Content Services Platforms Magic Quadrant Report, with over 200 million users relying on SharePoint."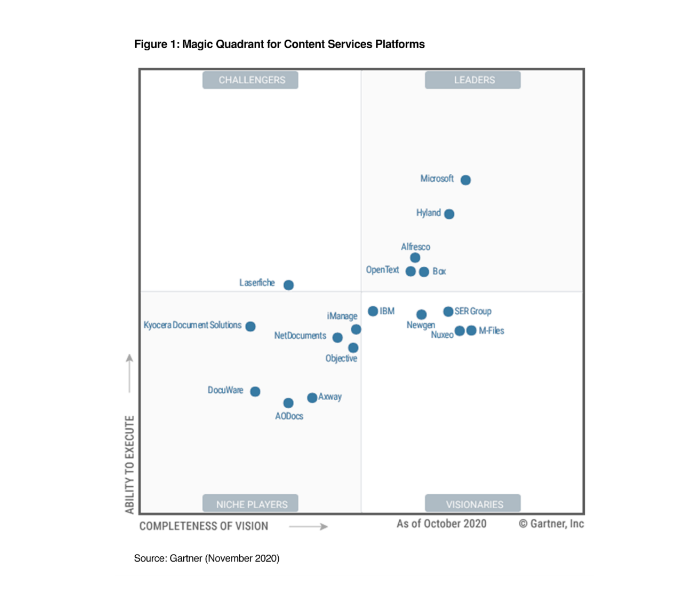 Companies that use Microsoft 365 gain access to all the perfectly integrated applications, single management of permissions, and tools that can collaborate with other companies in a single ecosystem. In this scenario, intranet.ai is used as a single access point for all employees, with native integration with all Microsoft tools.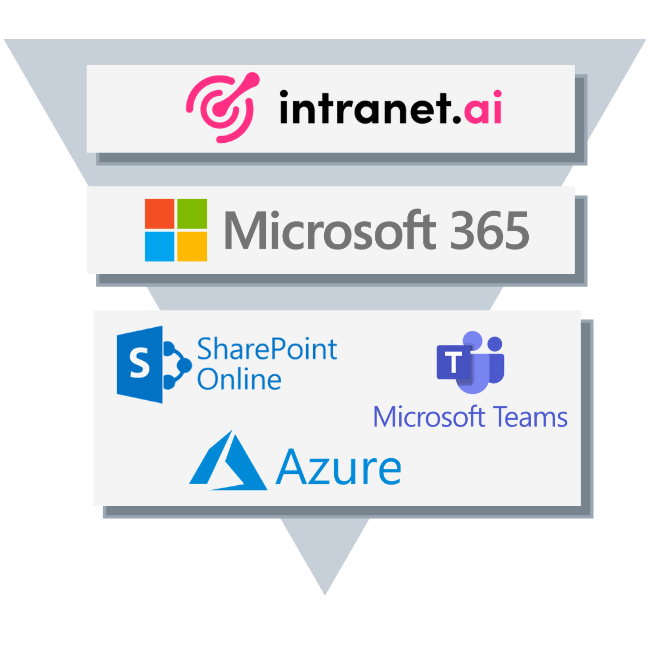 Up to date
All of Microsoft's monthly features are immediately tested and integrated into intranet.ai, ensuring that the added value of your Microsoft 365 subscription is realized as soon as possible within the intranet.
No maintenance costs

Intranet.ai is available as a SaaS subscription, similarly to Microsoft 365. As a result, there are no additional costs associated with your digital workplace, which is always online and operational.
Your information is stored in your tenant
Your company's information is stored in your Microsoft subscription and will remain there indefinitely. What exactly does this imply? Simply put, intranet.ai was built to always keep all your business data and documents within your Microsoft account, ensuring maximum privacy.
Other software alternatives
We also wrote an interesting article about CMS features that a software of this kind should have, as well as some alternatives in case your company cannot adopt the Microsoft 365 solution.
Also see CMS intranet software: Software solutions, use cases, and recommendations
20 ideas for your intranet
Let's look at the 20 ideas every intranet could use to improve their digital employee experience, which are divided into three categories:

services to the employee

the employee's personal area

how to increase involvement
Also, if you want to read more ideas on how to improve your intranet, you can download the pdf with all our 100+ ideas for your intranet at the bottom of the article.
Employee services
Chapter one
In this first chapter, we will see some examples of services that can be offered to employees through the corporate intranet.
- Meeting room booking
- Booking general company spaces
- Requests for holidays, permits, sick-leave
- Quick request, approval, and holiday counting
- My pay slips
- Daily menu
- Company car booking
- Job posting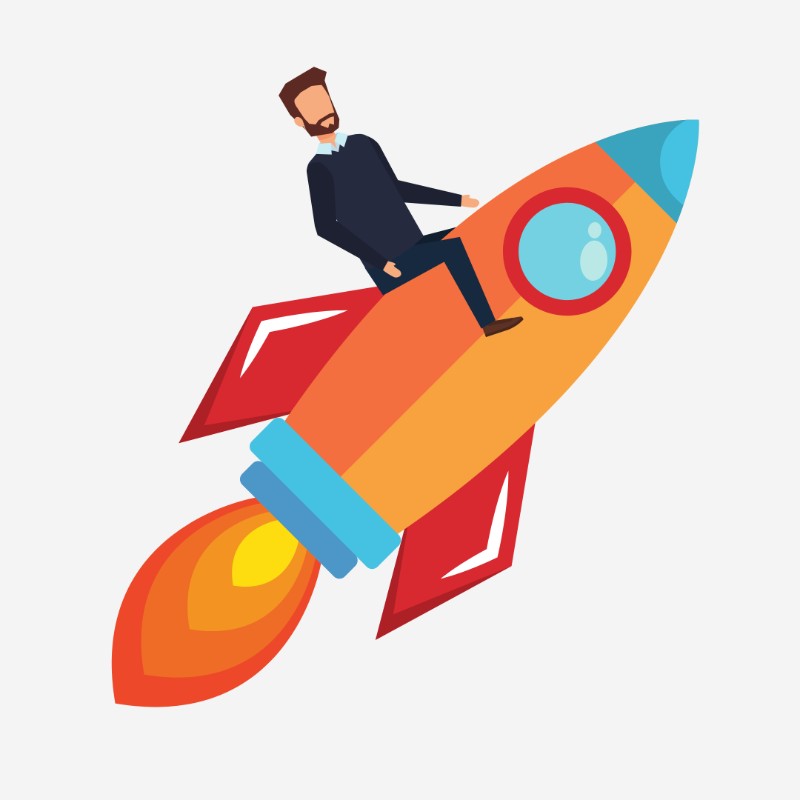 Meeting room booking
Do you need a room in which to hold your meetings?
Within the intranet portal, you'll be able to book an appointment by specifying the day and time that interests you, as well as invite people and send them an appointment on your own schedule.
As a result, your meetings can take place whenever and wherever you want without a hitch.
Also see: Meeting room booking system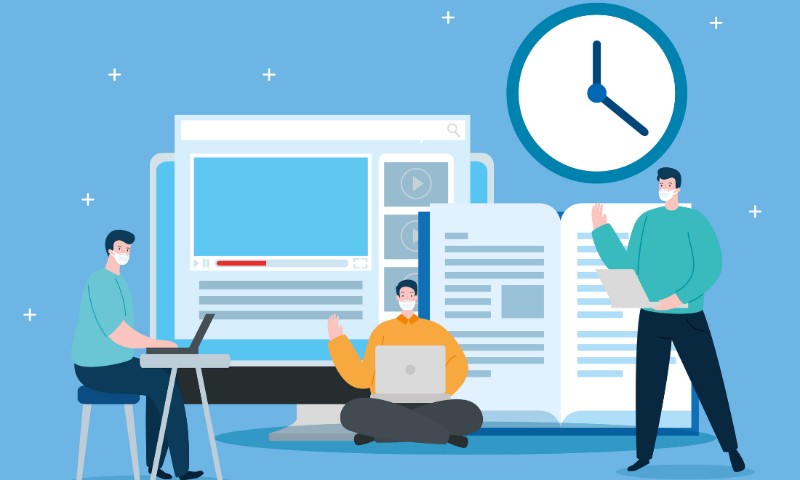 Reservations for general company spaces
It is also possible to reserve a parking lot, a desk, or other environments where workstations are not fixed through the company intranet.
As a result, you can plan your movements within the company ahead of time.
When entering the employee portal intranet for the first time during the day, you could make sure to automatically suggest to the users their most recent choices, such as the most recent meeting room where they had a meeting or the desk that they booked for most of the month.
The platform will display when a specific room, desk, or resource is available for immediate booking.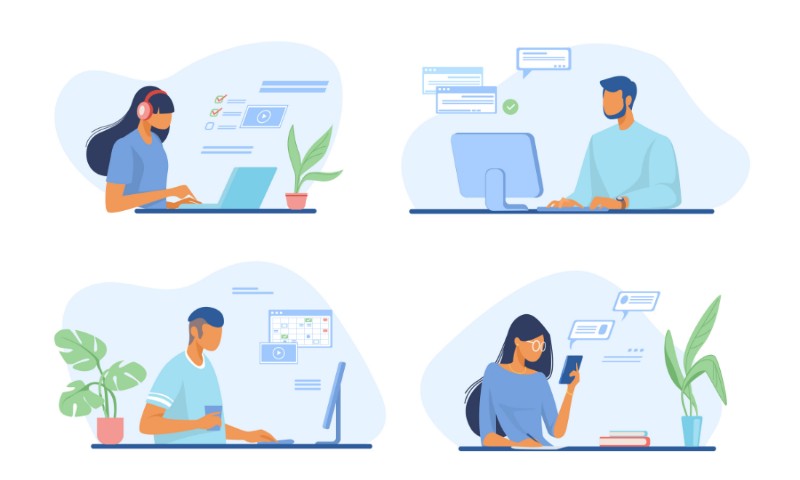 Requests for holidays, permits, sick leaves
You can use the intranet for vacations, permits, and sick leaves.
You can provide employees with ways to submit requests and receive approval from their bosses based on their position in the company hierarchy, thereby streamlining processes and saving time.
The intranet is the ideal platform for integration if the company already has specific external applications for these business operations.
It allows you to directly fill out the request form from the portal and displays the status of all previous requests.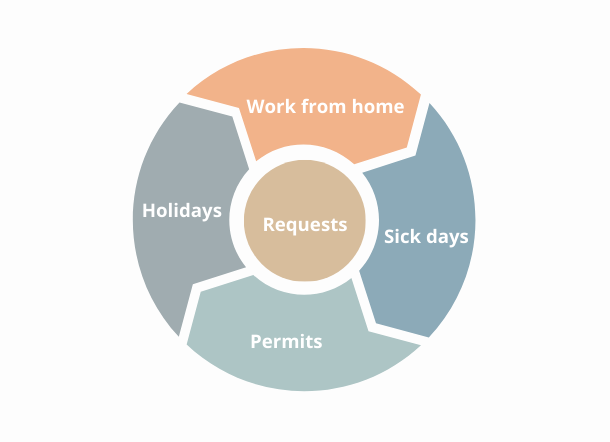 Quick requests and holiday calculations
Users of the company intranet can log in to their personal area, where they can request vacations and see how many hours and days are left over in their annual budget.
When a manager accesses the company intranet, they can access a widget for holiday approval and receive real-time notifications of employee requests.
It should be possible to add a related reason if the request is denied.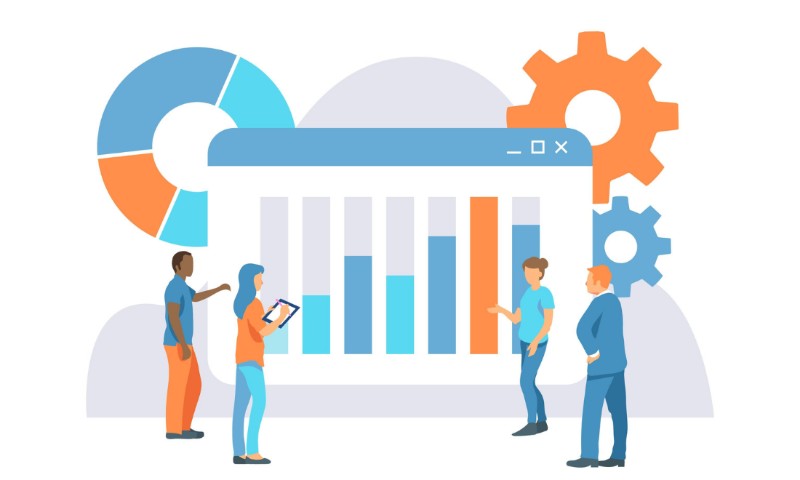 Online pay slips
You can give employees access to their pay slips via the company intranet, along with all related history dating back to their first day on the job.
If you want to offer your employees this kind of experience, remember to keep security in mind.
You can, for example, grant access to pay slips only after the user has re-entered their credentials or entered a temporary access code via email or telephone.
This will prevent unauthorized access to confidential company data.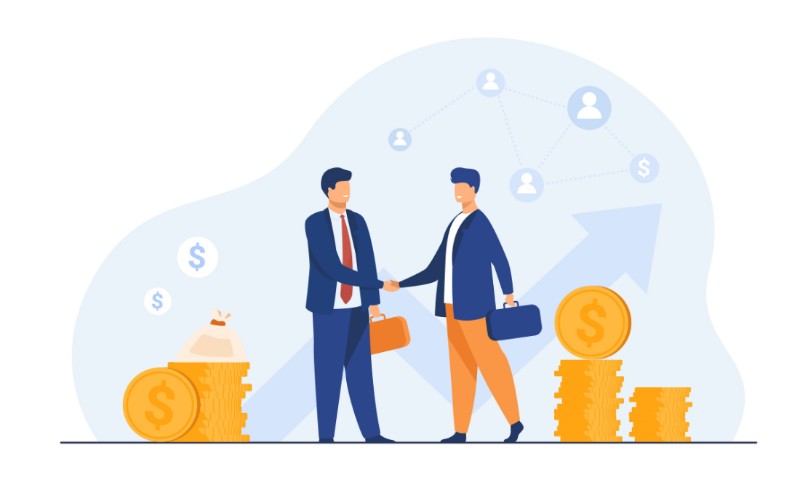 Daily menu
If your company has a canteen, you can give employees access to the daily menu via intranet software even before they go to lunch. As a result, you can plan ahead of time what you'll eat and optimize your daily schedule.
You can also order food to be delivered. This is a fantastic time-saver.
This is a good option even if there isn't a canteen. You can indeed post the menu of the restaurant near the company or schedule a lunch reservation to avoid long lines during peak hours.
Also see: Cafeteria management software​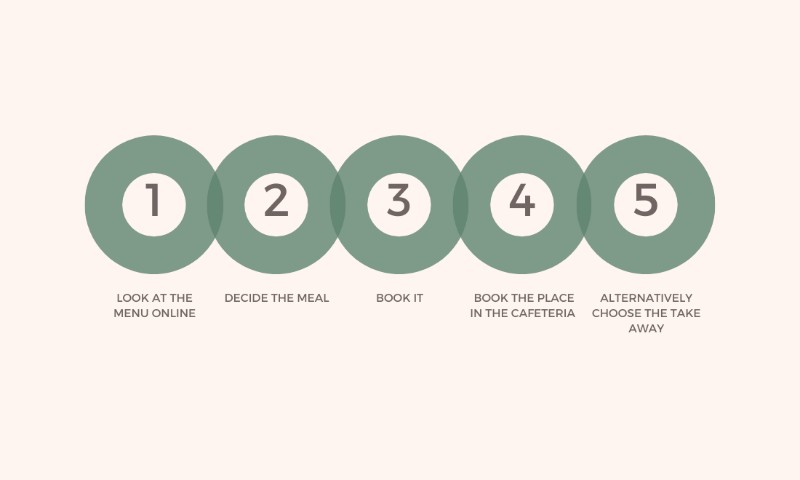 Company car booking
If your company has a service that makes cars available for employee travel, the company intranet can help with the sharing mechanism.
You can book a car by using a car booking form, which may be preceded by an approval flow if necessary.
Also see: Fleet Management Software​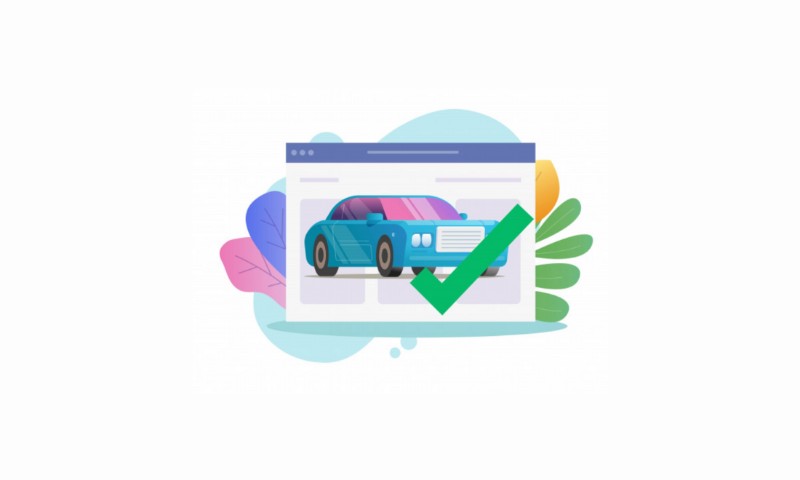 Job posting
The intranet can be used to post all open job positions within the company.
This is especially useful in large companies because it allows you to check for internal availability before looking for new candidates outside the company.
Every employee has a list of alternative positions they'd like to apply for, as well as application deadlines and the new role's requirements, all of which are just a click away.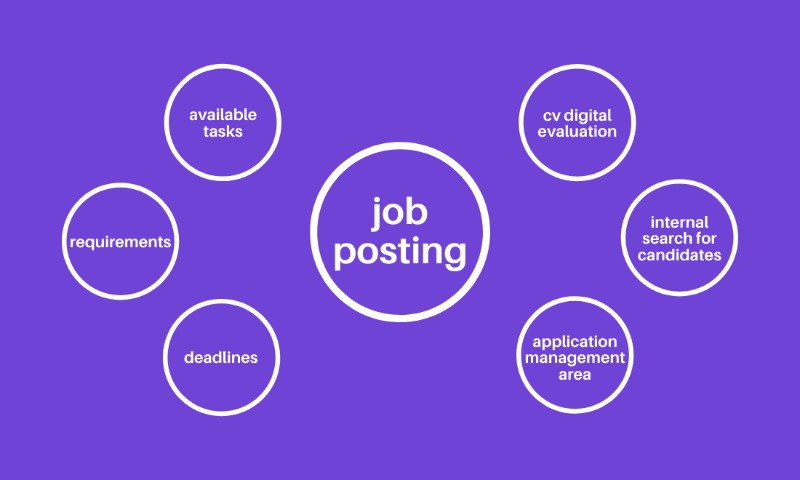 As a result, HR may have access to an application management area where they can look at the profiles of colleagues who have decided to apply for specific open positions.
Human resources can also have direct access to all employees' personal areas, allowing them to evaluate the application through a digital resume that colleagues keep up to date.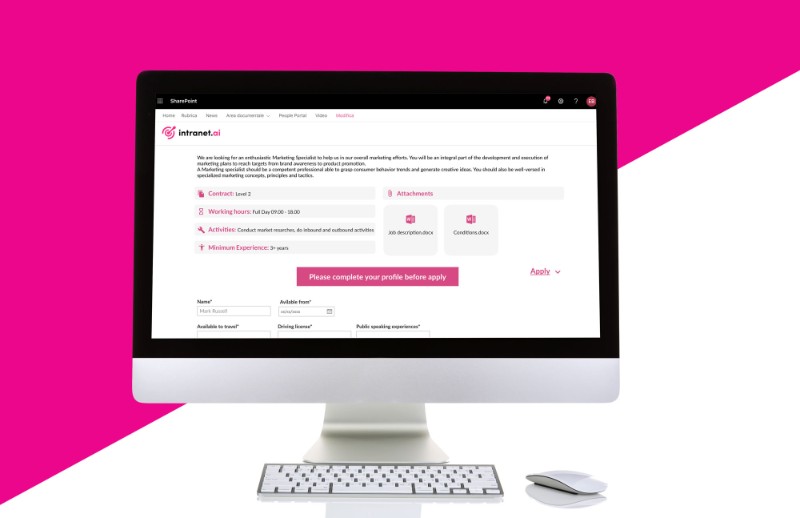 Personal area
Chapter two
Each employee has their own personal space on the intranet.
"My Profile", a personal area for each user, is a valuable resource that you should not overlook.
It can be used to display personal information to users who access the portal as well as to provide specific services to employees.
Furthermore, it assists you in keeping the data of the users up to date, brings information that is part of the company's assets, and appears to be a full tool of utility for the employee.
Find out more about it and how it can benefit business processes.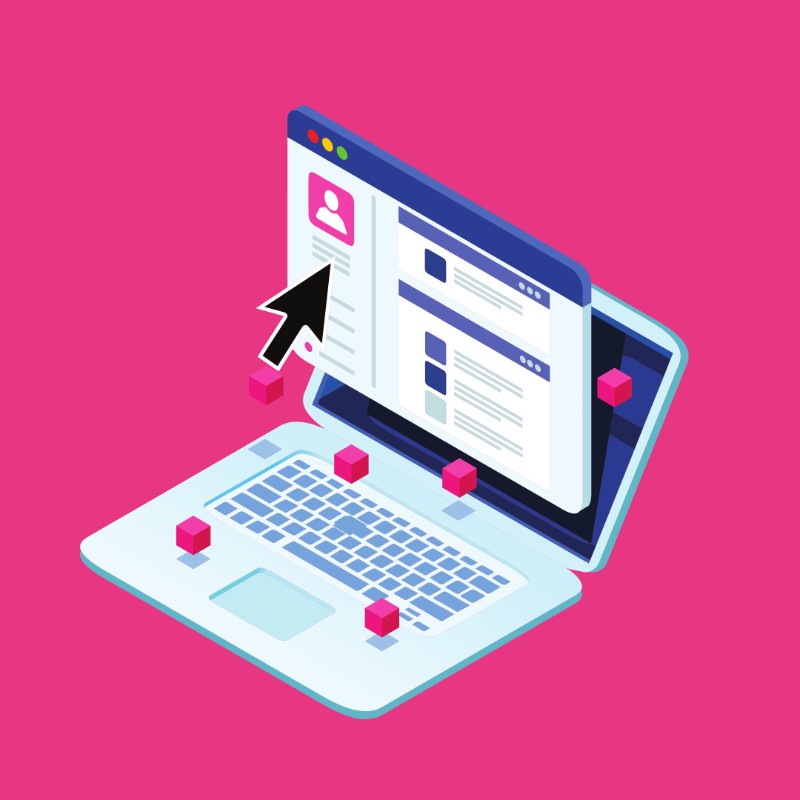 "My profile" area / Personal area
In this section, users can retrieve all the information about the user that the company is aware of, such as:
• date of recruitment
• role
• the department they belong to
• information, such as skills, interests, and previous experiences the user can enter to present themselves to colleagues and create a digital curriculum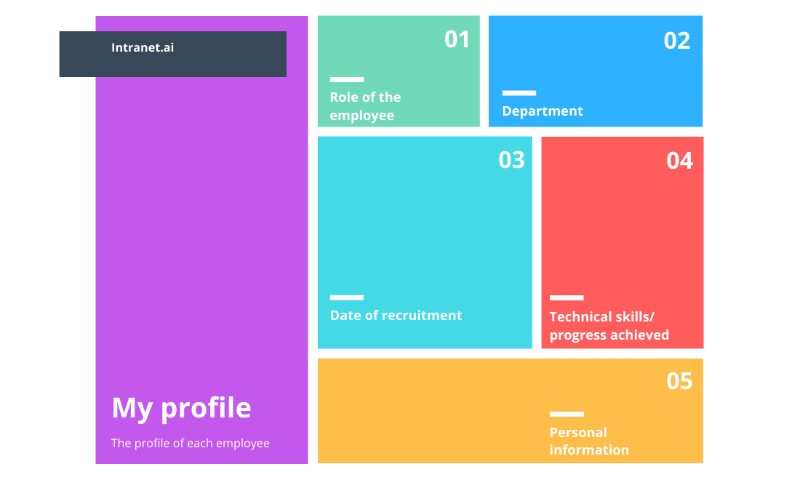 If the user, the owner of the data, expressly shares this information, it can be very useful for networking and presenting themselves within the company.
As a result, the company has a real company database of employee profiles which will be especially useful for human resources in getting to know colleagues better and making internal skills research easier.
There may also be quick access to services centered on the employee, such as paycheck access, a list of training courses, vacations and leave requests, goals, and so on.
Form for updating your personal data
Whenever an employee's personal information changes, a form can be made available on the company intranet for them to fill out, and they will be updated and received by the company.
Having a direct channel between the employee and human resources is extremely useful for those moments during the employee's journey in the company when the person changes residence, banking information, marital status, or the list of dependants.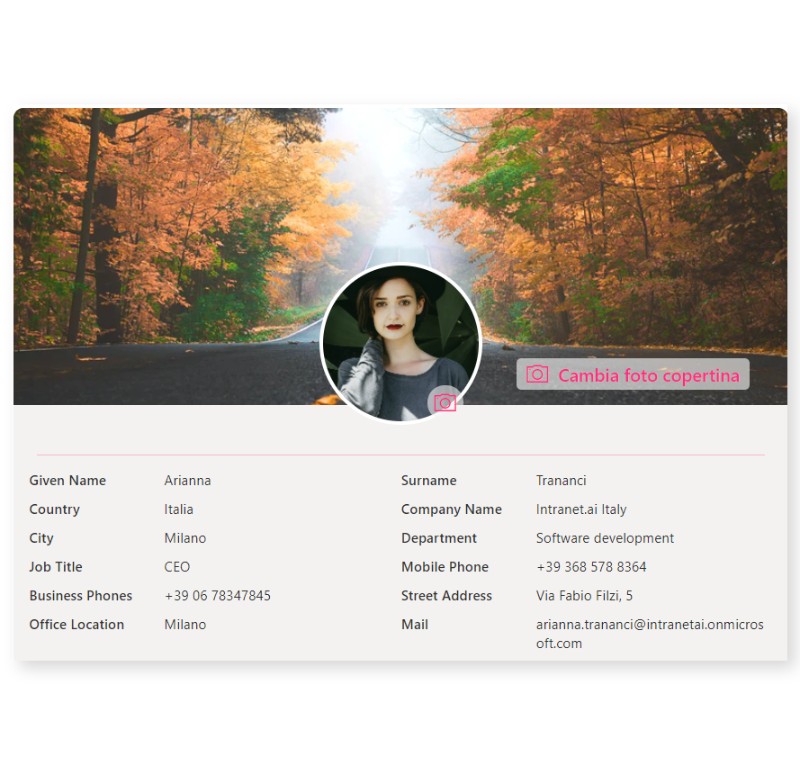 Address book and My Profile
If employees wish to be better known and, as a result, to know others better, they can choose to include personal information in the intranet portal's directory, in addition to the data that the company has access to, which all colleagues can view by clicking on their profile in the company intranet's address book.
This information is obtained from the "My Profile" section and can be updated at any time by the individual.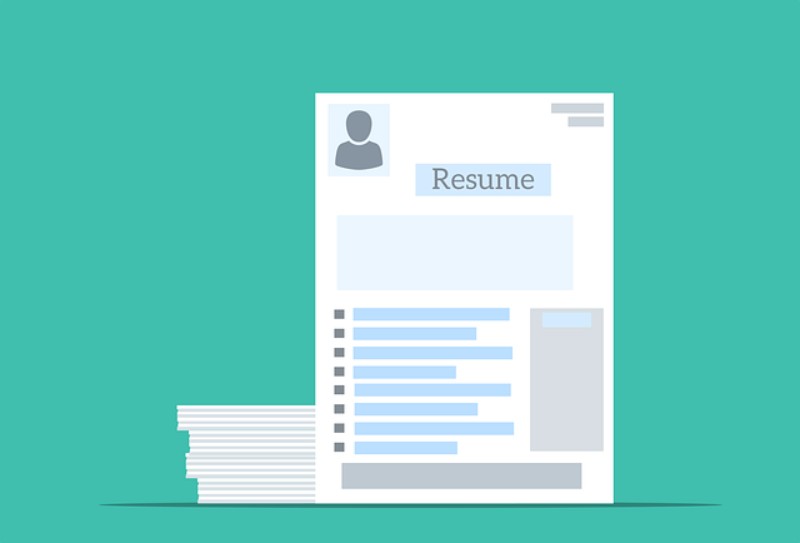 Corporate training
The employee can view all the training courses that they have completed and that are scheduled for future periods in the user's personal area - "My profile".
Even if the company already has an external LMS platform, it can be integrated with the intranet to give employees exclusive access to its content and capabilities.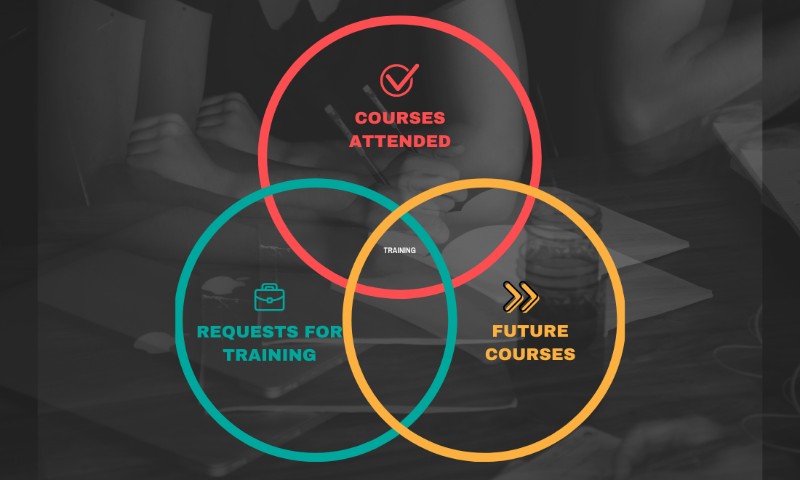 Request for new company training
On the intranet, the employee could request new training courses from human resources or their direct manager.
The company could offer a variety of options or allow employees to choose their own training based on their interests.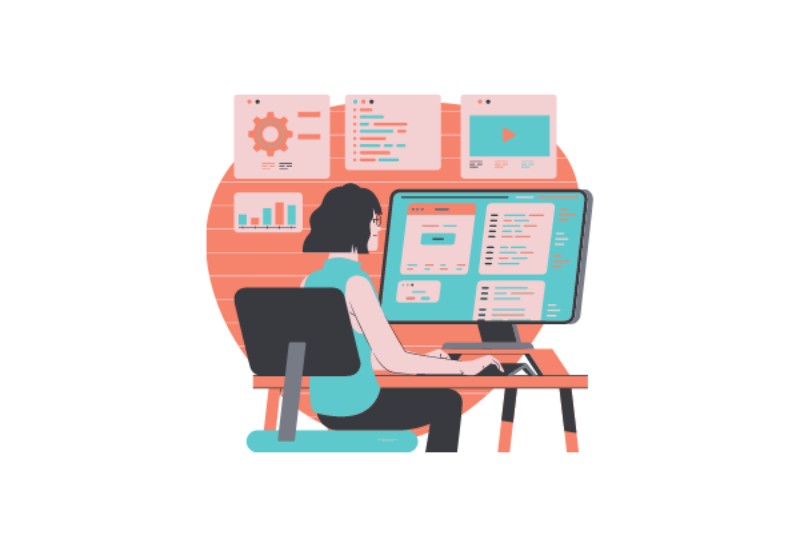 Training portal
The company intranet can serve as a single point of access to all the company's information and services, as well as its investment in employee training.
It would display all past and upcoming webinars as if it were a real archive. All "on-demand" and "live" content is available.
This single area of the intranet contains all training activities that are strictly e-learning in nature, such as quizzes, videos, and documentation.
Each training course can be evaluated based on end-user feedback, and training adoption can be easily monitored by those in charge of training in the company.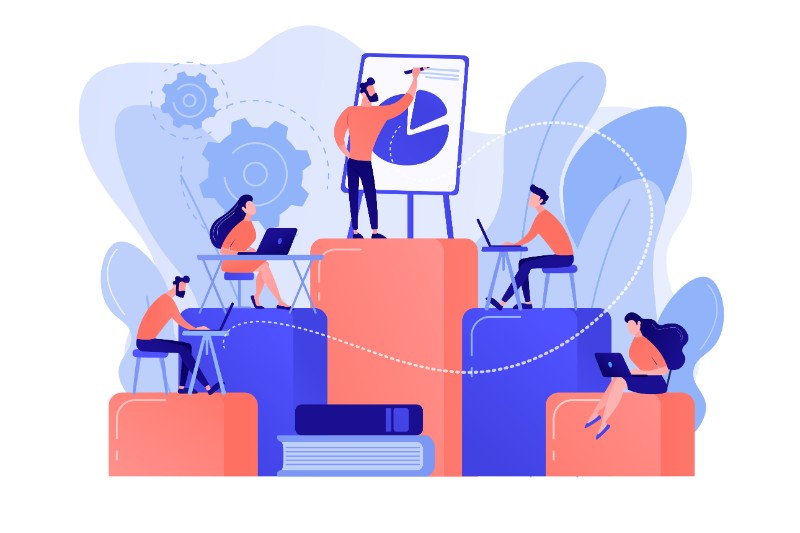 Engaging intranet training
Intranet-based training can be made more engaging.
Employee demand for training content, qualification achievement, training courses, and any feedback that improves training services can be rewarded and stimulated by the company by establishing a point system for achieving objectives such as the awarding of a virtual badge.
Any such success can be viewed in the user's My profile area or made public in the company section.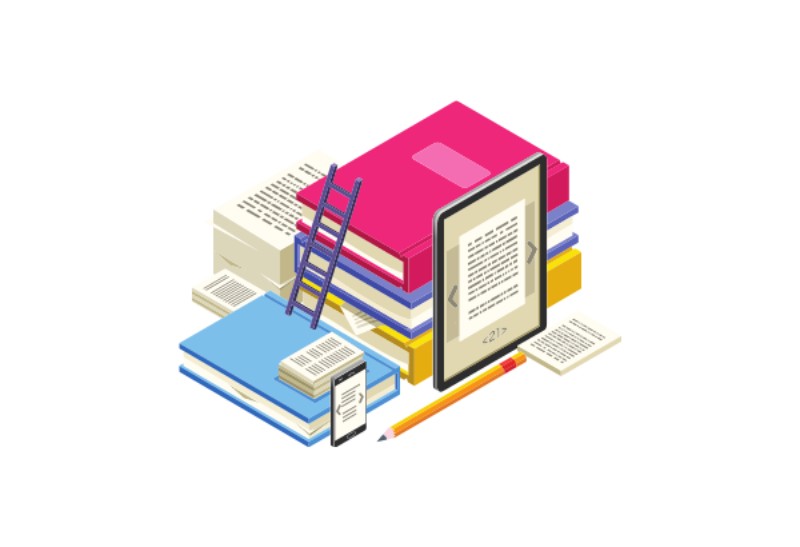 What is intranet.ai?
It's a ready-to-use corporate intranet,
designed to reduce costs and implementation time by providing a highly modern and collaborative digital workplace.

Starting price is 2450€, for a fully-featured intranet

More than 20 Apps including intelligent search, document management, news, push notifications, and my workplace


100% integrated with SharePoint Online and Microsoft 365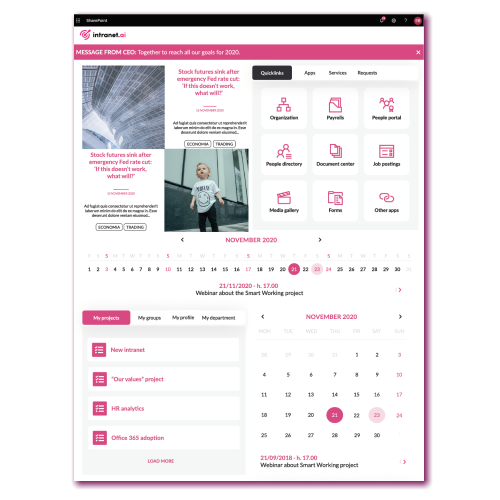 Gamification
Chapter three
With the concept of "Gamification", in this third chapter, we want to assist you in the process of introducing or implementing an intranet in your company.
To do so, we propose ideas for increasing platform engagement and facilitating the learning of new information by incorporating concepts, scenarios, or techniques from the games.
The only limit you can set in this field is your imagination.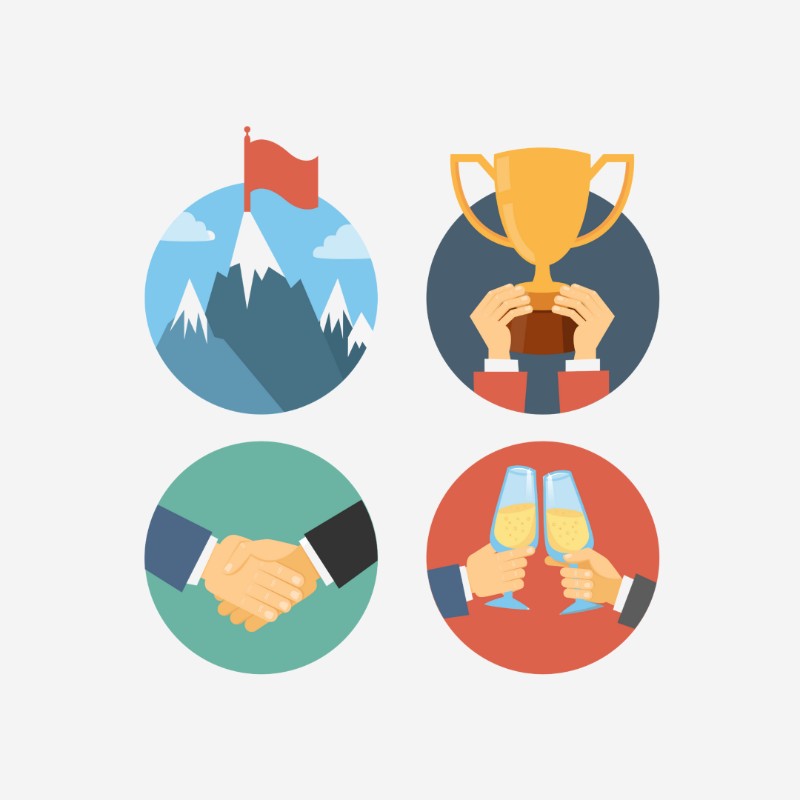 Gamification: definition
Gamification, derived from the term "game," is a technique that uses game-like procedures and structures to achieve specific goals, in this case, in business.
This tool takes advantage of the interactivity of today's digital media and can convey a variety of messages, resulting in a high level of active participation among stakeholders.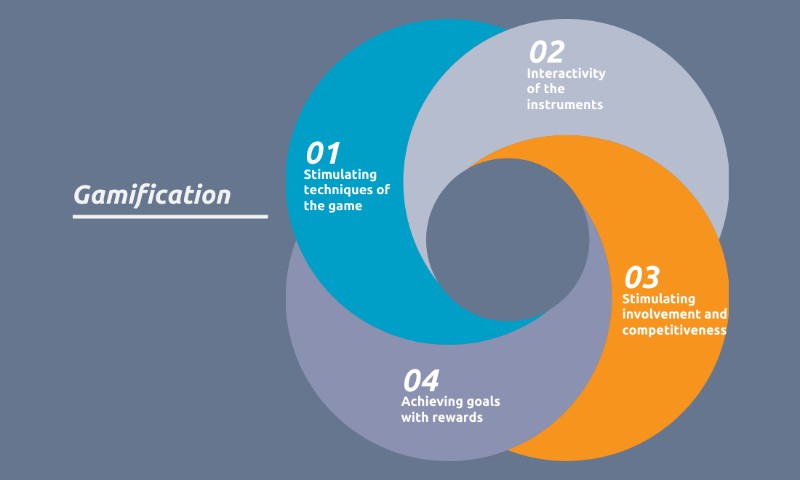 Gamification in the company
Consider how difficult it is to transition people from sending emails daily, which they have been accustomed to for the past 15 years, to using a conversation system like Microsoft Teams.
I can assure you that it is arduous work.
Consider how much easier it would be if the user went to the intranet and found a game that explained how to use Teams in the company to solve all the problems they had with emails at work.
Consider how many users you could attract to the intranet if you decide to give people identification badges or rank users who use the new platform more frequently than others.
Consider how you can improve teamwork in the workplace by allowing people to form groups, choose their group's name, and compete to win the competition.
Through the targeted use of gamification in corporate strategy, even corporate values or vision can be conveyed indirectly but much more effectively.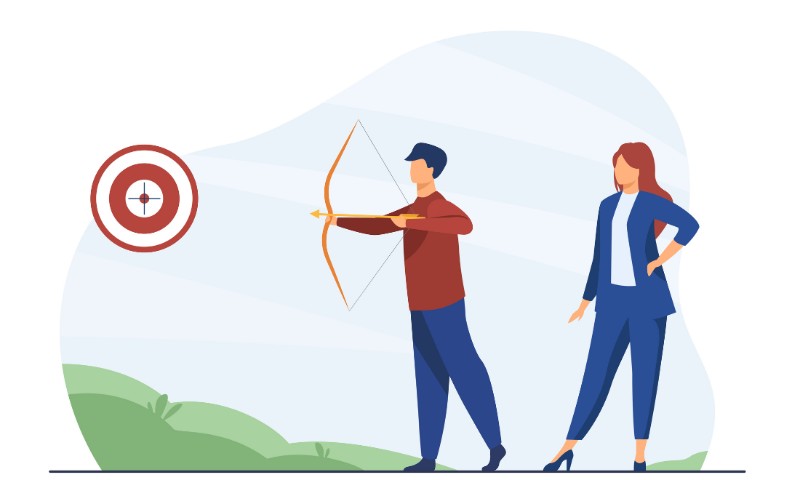 "High five"
On the intranet, public endorsements that represent positive feedback for a colleague can be shared.
As a result, imagine a section on the home page where each employee can give a virtual high five to show their appreciation for others and share their contributions to the company.
As a result, you can create a fun environment that will appeal to everyone in the company.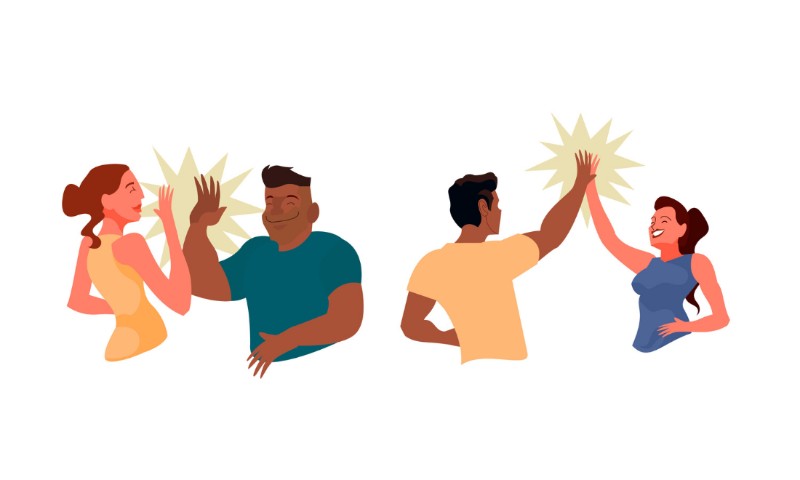 Inspiring ideas
The company intranet can be a great place for employees to come up with new ideas.
We've used intranet contests to generate new ideas, both for identifying new business services or products and for improving employee well-being and internal communication.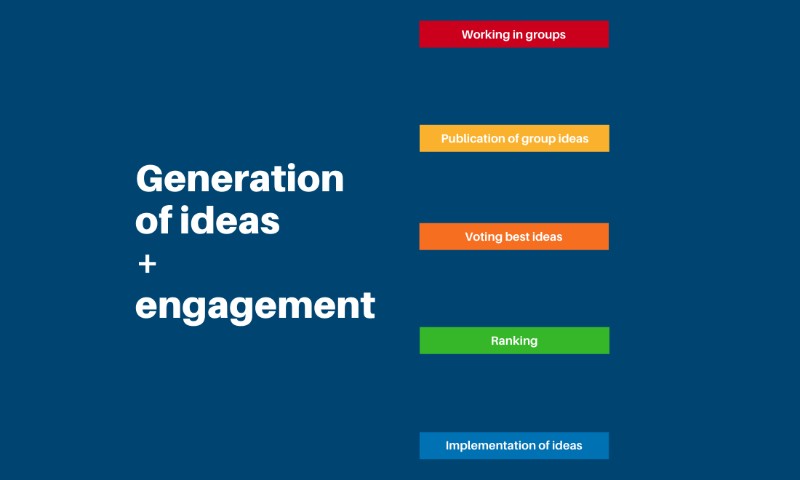 People were required to work in groups, which increased interaction and collaboration among coworkers and allowed them to consider how to achieve the company's goals.
When the ideas were ready, they were posted directly on the intranet, subject to approval, and everyone was given the opportunity to vote for them through likes, increased visits, and general intranet engagement.
When people saw their ideas rise to the top of the rankings and be implemented by the company, they became fully engaged.
Who better to than those who work in the company every day know how improve things?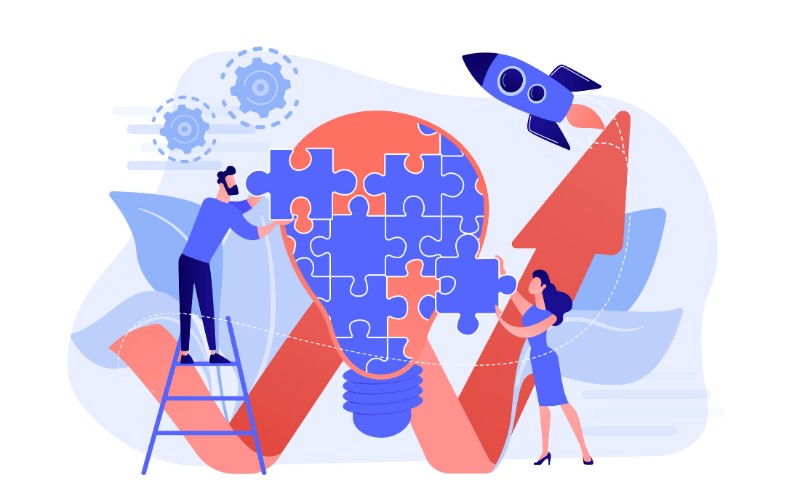 The killer app
A "killer app" is the application that generates visits within the intranet.
Each company intranet must have its own killer app, to bring as many colleagues as possible into the site and ensure that, together with the use of the specific application, these people can also:
• read company news
• be informed of specific initiatives
• learn intranet possibilities
• learn more about the contents of the company portal.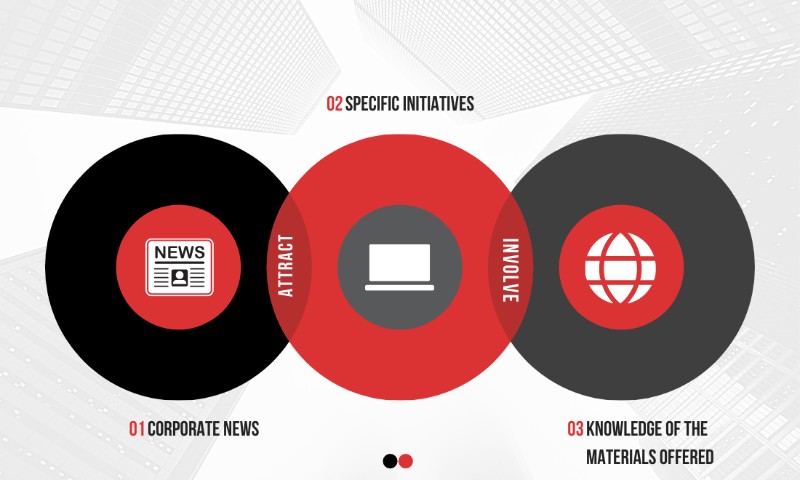 Examples of killer apps are all the employee services explained in this guide, such as pay slips, which attracts visits from employees at least once a month. This is a great chance for your business to convert an "operational" intranet visit into an "exploratory" one.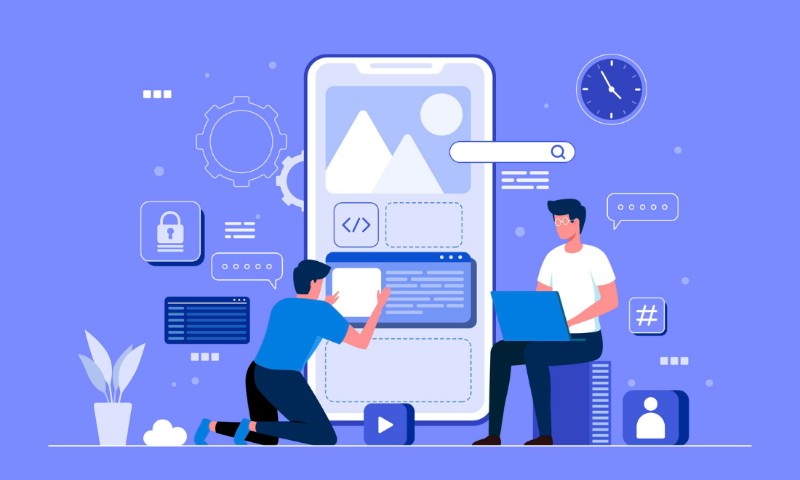 Use of surveys
Surveys are a useful tool to engage employees, thereby raising employee engagement.
On the one hand, you give people the chance to be heard, to participate in company decisions or give feedback on specific initiatives.
On the other, by publishing the results, you give everyone the opportunity to see what their colleagues think about other infrequent topics which otherwise may give rise to communication issues.
To keep engagement high, always do closed-question surveys to make filling them out easier and publish the results quickly.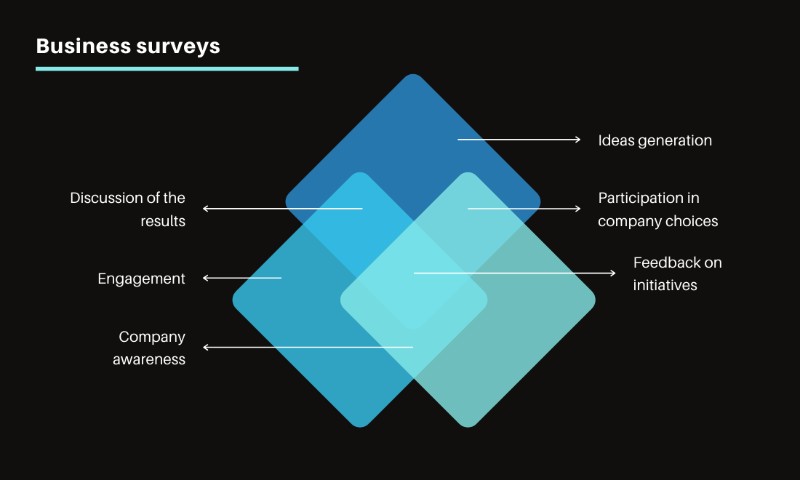 More ideas
Conclusions
The company intranet offers limitless opportunities with measurable and profitable outcomes.
As a result, it is a necessary asset for most businesses to improve work, cohesion, and internal processes, spread knowledge, and raise corporate culture and identity awareness.
Discover all the other ways to increase employee engagement, track trends, and expand your company's network. With the benefits of digitization, you can take your business to the next level.
These 20 suggestions are just a small sample of the vast array of options available; explore more than 100 suggestions from our experts.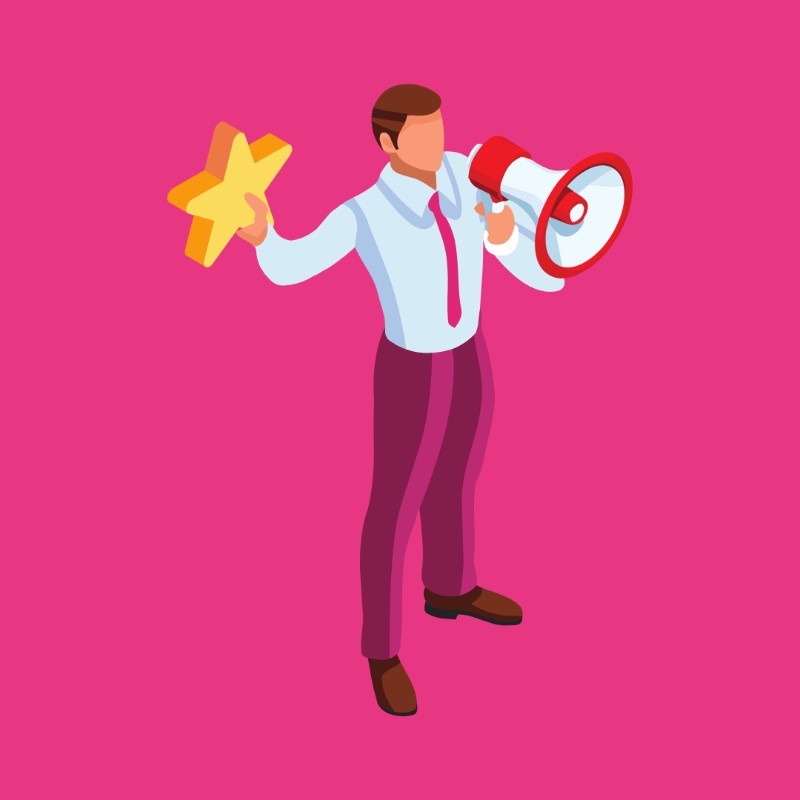 Fill out the form to get your free guide
Build and improve your digital workplace with more than 100 features and innovative, engaging and intelligent ideas.
Fill out the form and receive your free guide now!
Giuseppe Marchi
Microsoft MVP for SharePoint and Office 365 (now called Microsoft 365) since 2010, Giuseppe founded Dev4Side and intranet.ai with the aim of helping companies to have a simpler and more effective working environment thanks to Microsoft technologies. He works as a consultant for everything related to collaboration, intranet portals and Microsoft cloud platforms.