Multilingual

and Multi-Geo SharePoint: H

ow

to create an international intranet
A dislocated organization must be able to offer content and functionality in its intranet that is as global as it is local, capable of adapting not only to different activities but also to language differences between its locations and people.
Why?
To have a useful and inclusive digital work environment.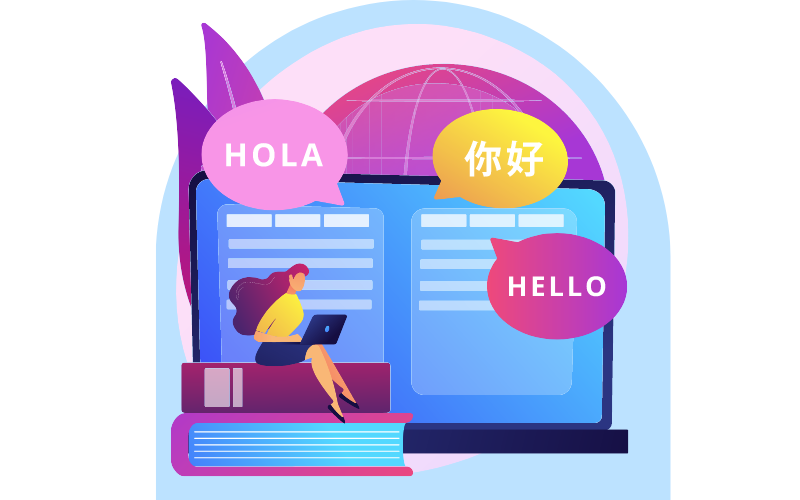 What is a multilingual intranet


A multilingual intranet is a corporate portal that:

allows navigation in the user's preferred

language

;

allows pages of translated content to be displayed

.

The purpose is to make multinational organizations cohesive, where strong language barriers can separate employees and hinder the flow of internal communication.
The benefits, therefore, are not only for the users, who will have easy access to all information, but also for the companies themselves, which will be able to gain benefits such as:


Successful internal communication

.
No one is excluded.


Growth of an organic corporate culture

.
Values and mission are within everyone's reach.


Motivation to adopt the intranet

.
Understandable tools are easier to use.


Collaboration between dispersed locations

.
Language bridges foster the exchange of ideas.


So let's see what SharePoint Online provides us with to create a multilingual intranet.


What is intranet.ai?

It's the ready-to-use SharePoint intranet,
designed to reduce costs and implementation time.


Starting price is 2.450€ for a fully-featured intranet.

More than 25 features, including Intelligent Search, Document Management, Company News, and Teams Push Notifications.

100% integrated with Microsoft 365, Viva, and Power Platform.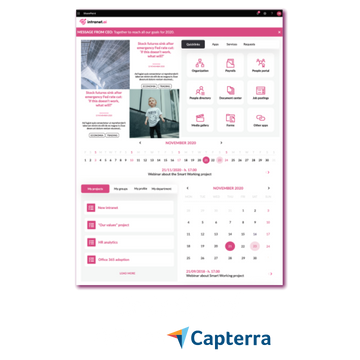 How to set up a multilingual intranet with SharePoint Online


SharePoint Online from Microsoft 365 is the ideal tool for building and nurturing your intranet over time.
Among the many reasons for saying this, we precisely find the ability to configure the corporate portal to be multilingual.
How?
In two complementary steps involving navigation and content pages respectively.
Step

1:

Translating the navigation menu and action buttons




Here, the platform comes to the rescue by automatically translating the following items (or labels):


Home links

. 

Command bar entries ("New," "Publish," etc.).

Header entries ("Follow," "Share," etc.).

Default column entries ("Title," "Modified by," etc.).




The following entries, in contrast, will need to be translated manually:


Site title

.

Navigation menu items

.


To do this, just click on "Edit" in the navigation menu and enter for each item the corresponding translation.


Then there are items such as:


Titles of lists and document libraries

. 

Custom column entries of lists and document libraries

.


For them, you need to be acquainted with a little trick: you have to set the browser to the language to which you want to translate and thus re-enter the intranet.
Now, you can enter the translation for these particular entries.


Step

2:

Propose pages of content in the language




SharePoint Online allows you to show pages of content for any enabled language.
To do this, the platform relies on three types of configuration to present content to the user:


You can find it in the site settings.


User-level language configuration

*.
Here, you can indicate what the language preference is for individual users.
*This configuration is handled by the intranet manager. To change language settings with this mode, the admin must go to the "Preferred language" section within the user profile.


Language configuration in the browser

.
Let's elucidate with an example: if you configure your browser to English and thus enter the intranet, SharePoint will recognize that's your preference and show you content in its English version.


These three configurations then have the platform recognize the user's language and offer content tailored to him or her.
However, we should specify that the ability to show content in the language is not equivalent to translation.
In fact, SharePoint can translate only the items we listed in the previous part, while content must be translated manually.
To learn more about this topic, read "Multilingual intranet with SharePoint Online: our brief guide"
More small clarifications about the platform's multilingual features:


They are not a replica of the SharePoint Server variations

.
These are present in SharePoint Online to allow compatibility with sites that use the UI legacy, but they do not match the native multilingual features of the upgraded platform.
In fact, once you switch to using the modern version of the SharePoint UI, you can no longer use the variations.


Language localizations are not recognized

.
This means that you will be able to choose the English language for your content, but not British or American English.


Having come this far, we have seen what a multilingual intranet is, what its major benefits are, and in what ways we can configure it. 
Let us restate that its goal is to create an inclusive virtual space for all people in a corporation, so that they can communicate and collaborate regardless of their language and place of work.
However, to make the intranet even more relevant to employees we need to take another step.
Let's look at it together.


Subscribe to our newsletter!

You will find:


Short training and update videos on Microsoft 365 news.
Our guides for business digitisation.
In-depth articles on how to improve your intranet by making the most of your Microsoft 365 subscription.

You can always unsubscribe at any time.
What is a multi-geo intranet


Let's start with the difference between a multilingual intranet and a multi-geo intranet.
A multilingual intranet is a corporate portal that offers the same content to all users in multiple languages.
A multi-geo intranet, on the other hand, is not only multilingual, but also offers content and features that are targeted based on the geographic area of corporate locations.
This opens the door to a new juxtaposition of concepts. Let's talk about the distinction between global and local content and functionality.
In the first case, intranet elements are useful for all people in an organization.
In the second case, they are useful for specific subcategories of users such as:
employees of a specific

country

; 

employees of a specific

location

*; 

employees of a particular company

*; 

etc.
*There is then no need for the company to be located in different countries to enjoy the benefits of an intranet such as multi-geo


This categorization of users is useful for sharing relevant materials and information with them, avoiding sending messages that do not relate to the activities of their location.
Of course, targeted content cannot entirely replace global content such as news, company events, people directories, or documents of general interest (e.g., organizational chart).
So let's see what we can do to design a multi-geo intranet that contains both global and local information.


How to design a multi-geo intranet with SharePoint Online


Let's cut to the chase.
The first thing we recommend doing is to create a hub site with SharePoint Online.
This term indicates a site that has the ability to organize within itself groups of sites, each dedicated to specific units of work.
The hub site is thus the plaza with the global content of the intranet, within which targeted (vertical) sites can be grouped by user categories.
For example, people from any of the foreign offices.
Each vertical site will display specific local content, but it can be configured to also host global content and functionality that the company wants to keep within reach of everyone.
Having reached this point, we can talk about mechanisms for people redirection, based on the data that the organization collects and organizes in archives such as people directories.
These data storages should be uploaded to the intranet to enable the system to have distinguishing information available about the people who log in.
One example is just to know the personal workplace.
In this way, SharePoint will be able to direct each user to the vertical site of his or her location or geographic area.
To wrap up today's talk, here is a summary of the structure of a multi-geo intranet: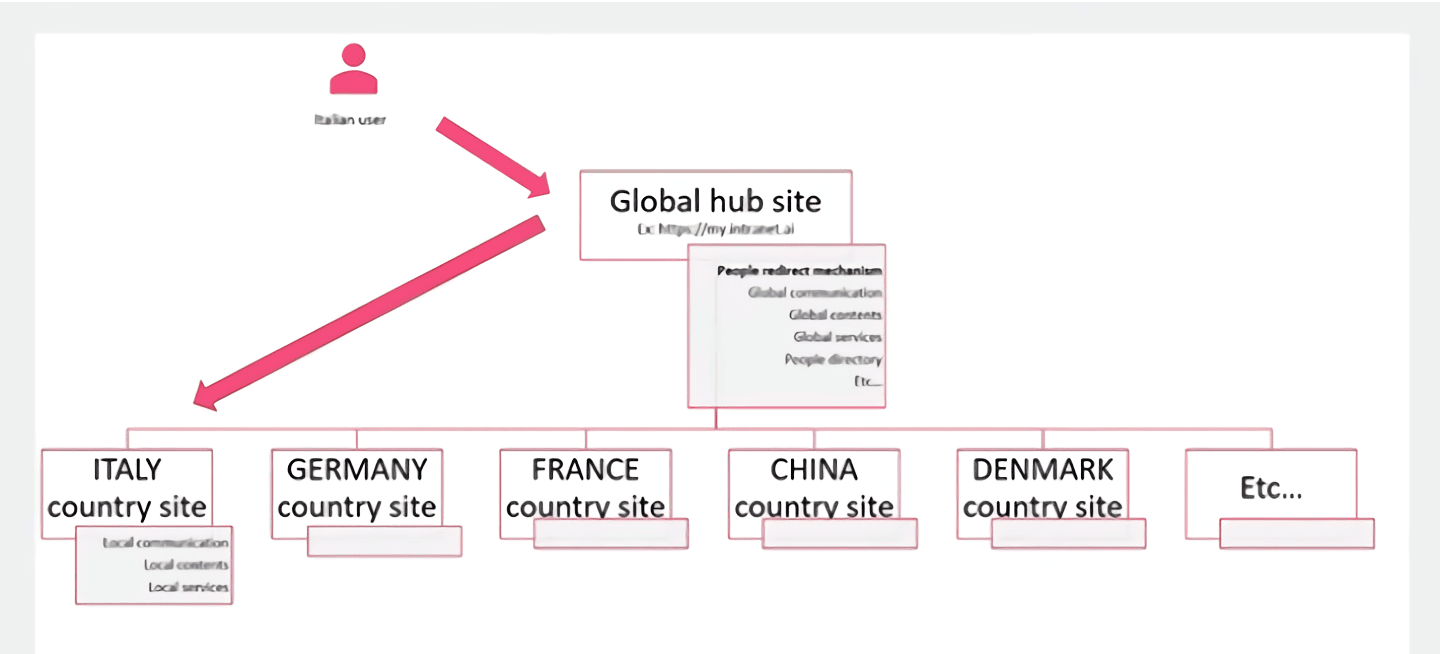 Want a multilingual, multi-geo intranet for your company?
"Intranet-in-a-box" is our comprehensive service for building customized enterprise portals.
We bring your dislocated locations together in one virtual space

.

We target your internal communication by offices,

locations,

and countries

.

We configure content and commands in your users' preferred languages

.
Giuseppe Marchi

Microsoft MVP for SharePoint and Microsoft 365 since 2010, Giuseppe founded Dev4Side and intranet.ai with the aim of helping companies to have a simpler and more effective working environment.
He works as a consultant for everything related to digital collaboration, intranet portals and Microsoft cloud platforms.