What you will find in this article
The spread of business apps

Microsoft 365 apps for businesss

The best business apps in one place: the intranet
Business apps and remote working
Nowadays, more and more companies are trying to strengthen their everyday work processes by resorting to apps - applications - and software that increase performance.
A brilliant job is made of tools that can facilitate the employee and amplify his performance as a single and as part of a group. For this reason, the market is full of company apps that focus on two macro areas: real-time collaboration and groupware - that is, the facilitation of everyday activities.
This article will show you 10 mainly useful apps for business and explain how to place them in the best business tool: the intranet.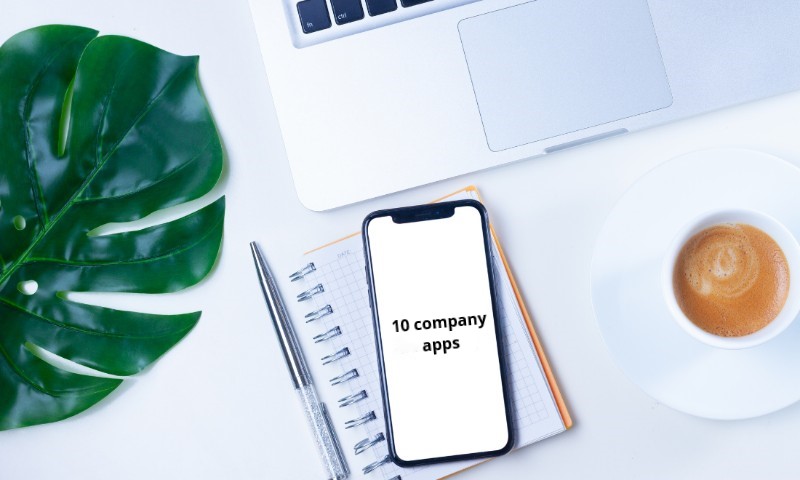 The 10 best apps for your business
1. Slack
Slack is one of the business apps that offer real-time messaging in work/community environments. The platform interface is user-friendly, and the system integrates with platforms such as Skype, Google Drive, and Twitter.
It's possible to make video calls from Mac, Windows, and Chrome.
The costs?
- $6.67 per month for the use of the Standard version per user
- $12.50 per month for the Plus version.
Alternatively, a free version is available, but it does not allow you to enjoy essential features such as unlimited storage for both calls and messages.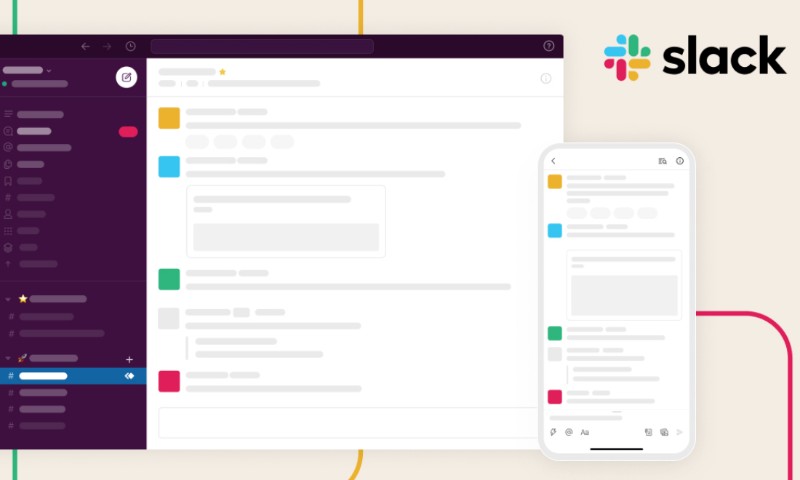 2. Facebook Workplace
The social media giant approached the professional world to launch an app for business, known as Workplace. This service matches the interface we are accustomed, the Messenger chat with a news feed and insight in an operational dashboard.
The costs?
- $3 per month per user with a maximum of 1000 users. 
- $2 a month for a user from 1001 to 10,000.
- $1 per month for each user over 10,000.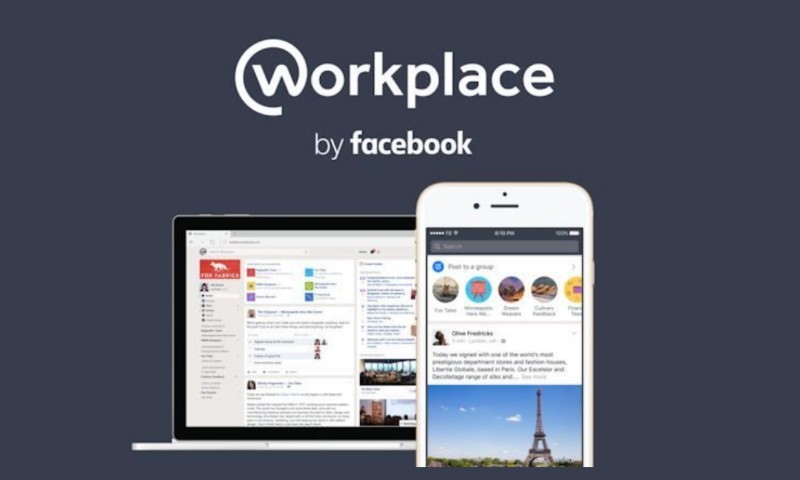 3. Cisco Spark
Cisco Spark offers a messaging service that includes video, voice, and text with a content sharing option categorized by room.
Spark allows free in-app calls, display sharing, up to 5 GB for file sharing, and integration of up to 10 apps.
The Premium version instead starts at $12 per month per individual employee.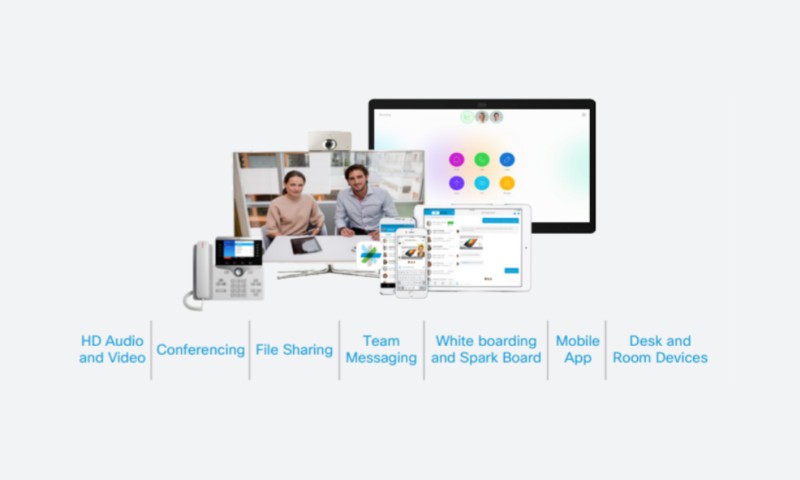 4. Stride
Among the best business apps, the latest new entry is Atlassian. It's a collaborative tool that combines messaging, video calling, and other communication tools.
The repertoire it offers includes the Focus Mode to eliminate user distractions from notifications and messages and the "Actions and Decisions" feature, which allows you to categorize, assign and save specific items.
Notifications are customizable, and you can annotate images and embed files. A free version is available, and a standard one too, for $3 a month.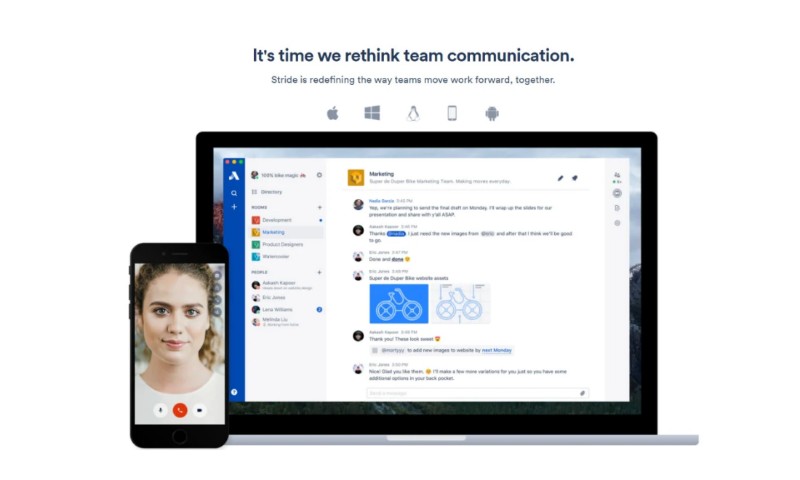 5. Asana
For business management, one of the Asana company apps allows you to form lists to add and organize the work.
This business app includes reminders, tasks, ideas, and more. In addition, there is also the possibility to share all with the teams to discuss and develop projects and communicate updates on individual and shared activities. The paid version starts from € 10.99.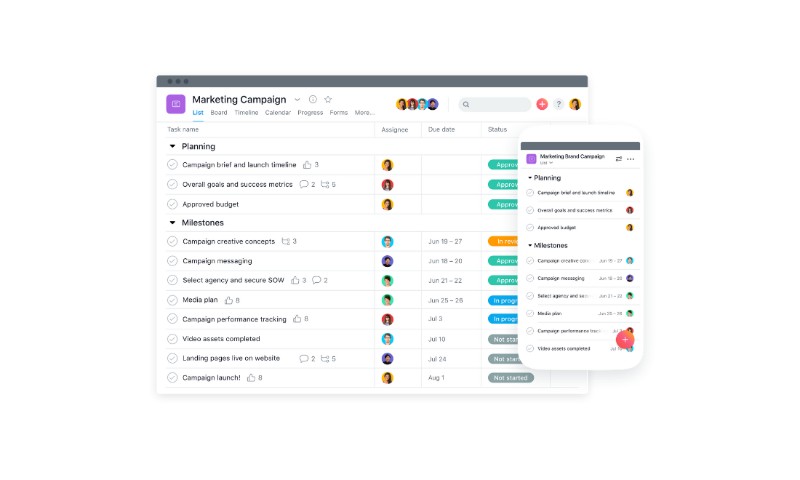 6. Astrid
Astrid is among the most useful business apps because it acts as a personal assistant to the user.
It keeps track of employees' commitments with their degree of priority, any deadlines, timetables, notes, and reminders. In addition, the platform organizes the calendar that can be shared with colleagues and has a geolocation function to send reminders depending on where the user is located.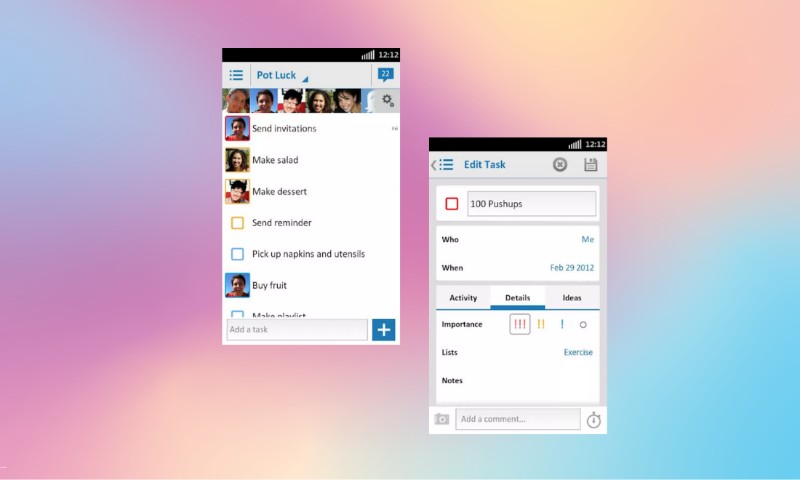 7. Dropbox for Teams
The app was created to allow employees to access files in their folders from any device and, above all, to share them.
This app facilitates the flow of work, and everyone can always work with the desired files in their most updated version and synchronized with that of their colleagues.
The business version compared to the free one available, allows more storage space and pays attention to the security level of documents.​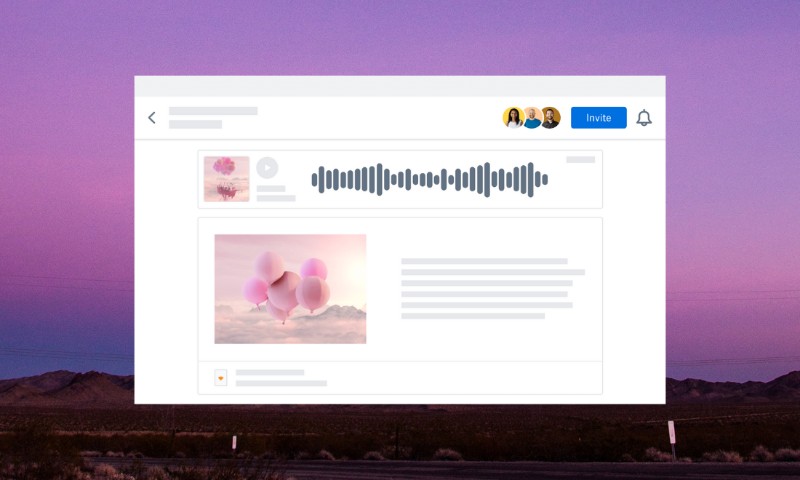 What is intranet.ai?

It's the ready-to-use SharePoint intranet,
designed to reduce costs and implementation time.


Starting price is 2.450€ for a fully-featured intranet.

More than 25 features, including Intelligent Search, Document Management, Company News, and Teams Push Notifications.

100% integrated with Microsoft 365, Viva, and Power Platform.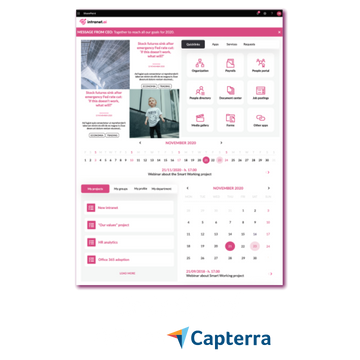 Discover Microsoft 365 apps for business
75% of companies currently raise the bar of quality of work with Microsoft 365 apps for business.
The strength of these tools is the continuity that is established between each app and intuitive and empowering systems, which are constantly monitored and updated by Microsoft.
All instruments are highly synchronized, and the platform allows a fluid movement from app to app, ensuring a continuum in work.
SharePoint for companies is their starting point. The intranet contains everything the employee needs to know to keep up with the company and, from there, branch apps such as Teams, Yammer, Stream, Planner, To-Do, Excel...
The 365 suite prioritizes collaboration in all ways, generating engagement in the corporate community and providing employees with state-of-the-art tools for everyday work.
Let's look at some of the Microsoft 365 apps for business.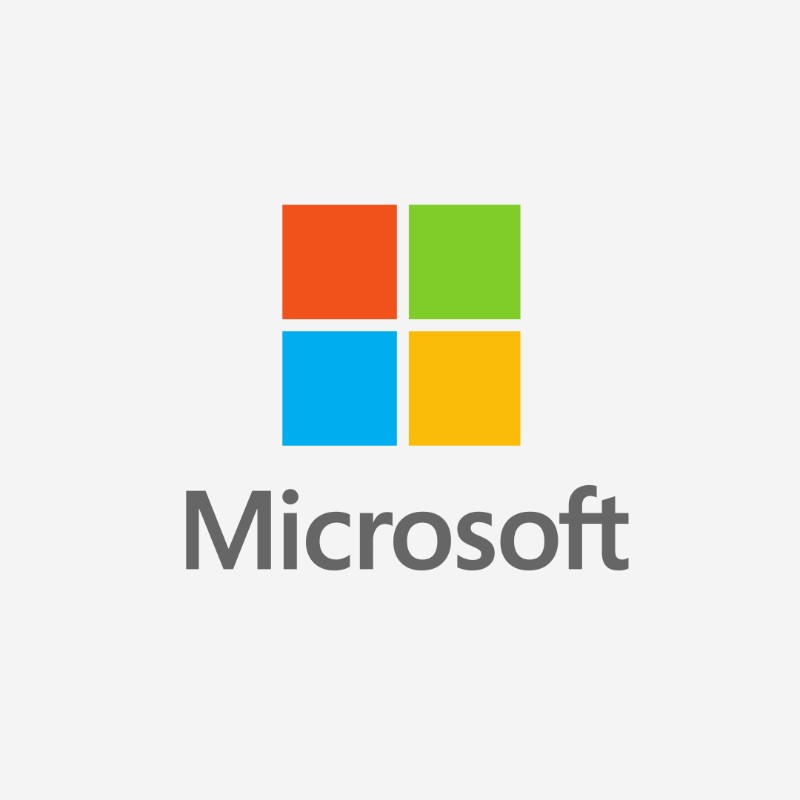 8. Microsoft Teams
Teams is one of the most-used apps of the market leader Microsoft 365 for business collaboration.
Colleagues can communicate with each other and discuss projects through channels, chats, and unique spaces.
The platform allows conversations, video calls and is the right tool to conduct meetings, conferences, and live events with 10,000 participants in a professional way.
Innovative features such as breakout rooms and together mode simulate rooms to brainstorm and feel immersed in a virtual reality that mimics the desired environment.
Teams is the perfect collaboration tool that ensures the collocation of the documents of the various teams in the right place to speed up the search processes.
Users can comment and edit each file in real-time to maintain a constant work synchronization.
Intranet.ai uses and integrates seamlessly with Teams to ensure a unique experience.
9. Yammer
Yammer is another of the Microsoft 365 business apps, considered as the corporate social network par excellence.
Companies use it as a center for discussion, comparison, and sharing of company knowledge.
Customizable notifications, emojis, reactions, and other user-friendly features make the social appealing by stimulating business engagement.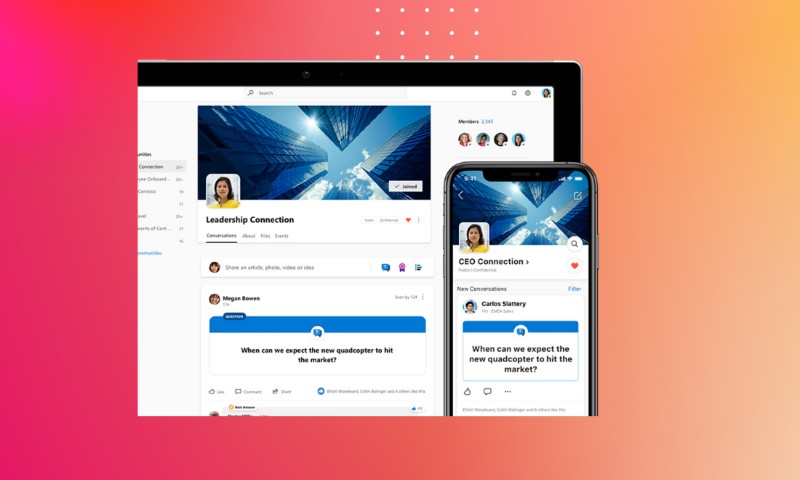 Employees, thanks to Yammer, can increase their business network and make their voice heard by colleagues and their superiors by exposing ideas and opinions that help companies grow.
Intranet.ai also integrates perfectly with Yammer.
10. Microsoft To Do
To-Do is the Microsoft 365 app for business that reminds employees of all their activities and individual or team commitments.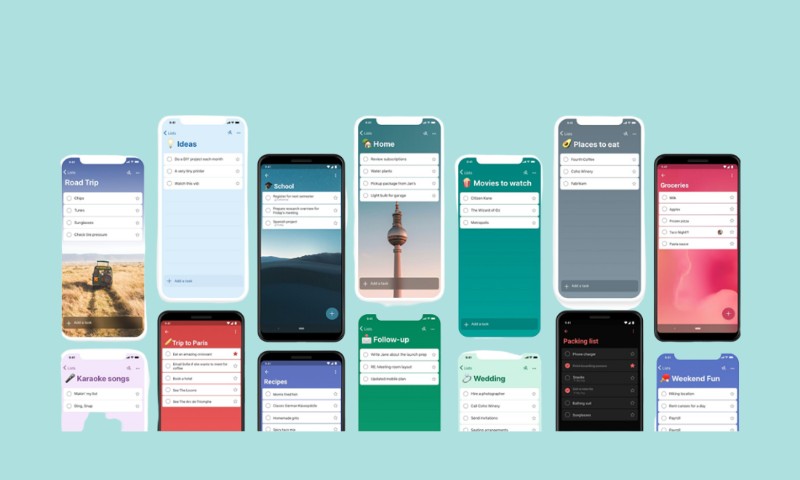 How about the costs for Microsoft 365?
Microsoft 365 sets different plans depending on the needs of your organization.
It mainly adopts the distinction between SMEs and large companies.
For small and medium-sized enterprises
4 different types of licenses (Basic, Standard, Premium, and Apps for Business)

Post and collaboration tools

Manage business Pcs and mobile devices easily

Data security control tools

Users have individual credentials to access all services and devices, without the need to have an internal domain
Here are the plans:
Microsoft 365 apps for business: €8.80 + VAT per month
Office up to 5 Pcs/Macs, 5 tablets, and 5 smartphones

1 TB from OneDrive

No collaboration services and Windows
Microsoft 365 business basic: €4.20 + VAT per month
50GB of mail

All collaboration services included

No Office on PC/Mac and no Windows
Microsoft 365 business standard: €10.50 + VAT per month
50GB of mail and all collaboration services

Office up to 5 Pcs/Macs, 5 tablets, and 5 smartphones

No Windows
Microsoft 365 business premium: €16.90 + VAT per month
50GB+ mail and all collaboration services

Office up to 5 Pcs/Macs, 5 tablets, and 5 smartphones

Option to upgrade to Windows Business
For large companies (+300 users)
You have all the advantages of Microsoft 365 Enterprise

Mail with unlimited space

OneDrive with unlimited storage space

Manage business Pcs and mobile devices easily

You have advanced security control tools on cloud data and Windows 10

You can access advanced usage and security control statistics
Here are the plans:
Microsoft 365 apps for enterprise: €12.90 + VAT per month
Office up to 5 Pcs/Macs, 5 tablets, and 5 smartphones

1 TB from OneDrive

No collaboration services and no Windows
Office 365 E1: € 6.70 + VAT per month
Unlimited mail

All the collaboration services

No Office on PC/Mac and no Windows
Office 365 E3: € 19,70 + VAT per month
Unlimited mail and all collaboration services

Office up to 5 Pcs/Macs, 5 tablets, and 5 smartphones

No Windows
Microsoft 365 enterprise: 34.40€ + VAT per month
Unlimited mail and all collaboration services

Office up to 5 Pcs/Macs, 5 tablets, and 5 smartphones

Option to upgrade to Windows Enterprise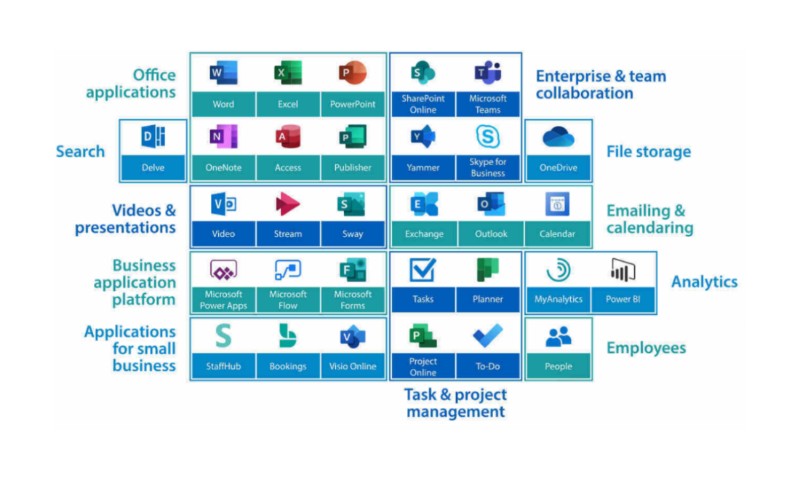 You can find these apps in suite 365.
The intranet: one place for the best business apps
Business apps are several and they all focus on the organization and the business collaboration.
Each one is valid, but how much value can these tools bring to a company? A solid base that brings together the browsing experiences of all employees is needed.
For this reason, both SMEs and large companies rely on intranet systems integrated with Microsoft to ensure in one place all the most diverse tools that go far beyond the management of events or content sharing.
Here is an overview of what you can do with the tools of an intranet.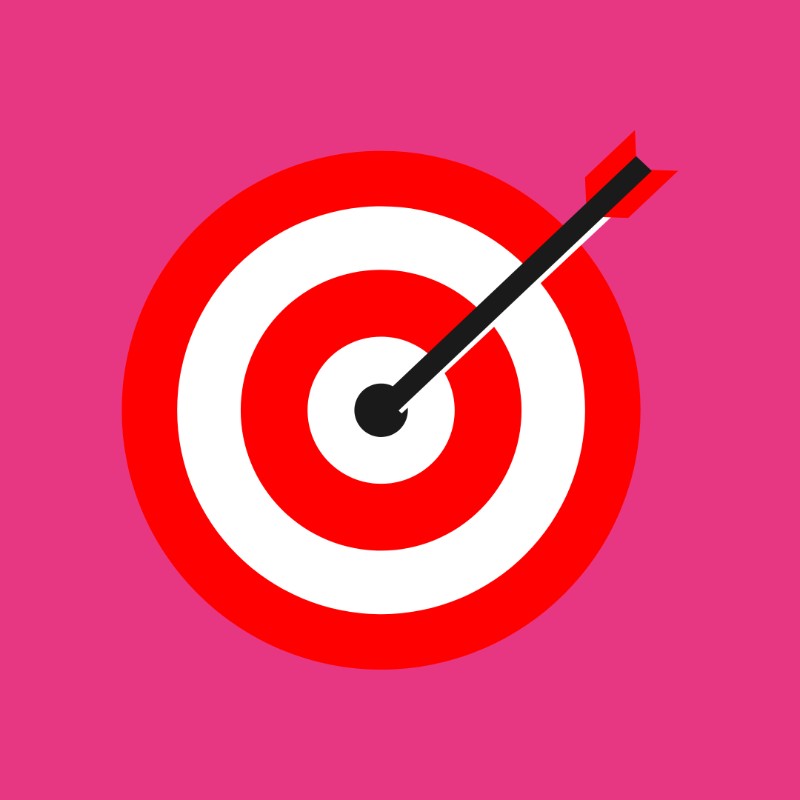 What does the intranet hold for you?
Intranet.ai offers companies more than 20 vertical solutions with features that accompany and speed up the work processes of each employee.
The staff-only platform integrates perfectly and is built with the same technologies as SharePoint and Microsoft 365 to allow cutting-edge apps for business in a unique browsing experience.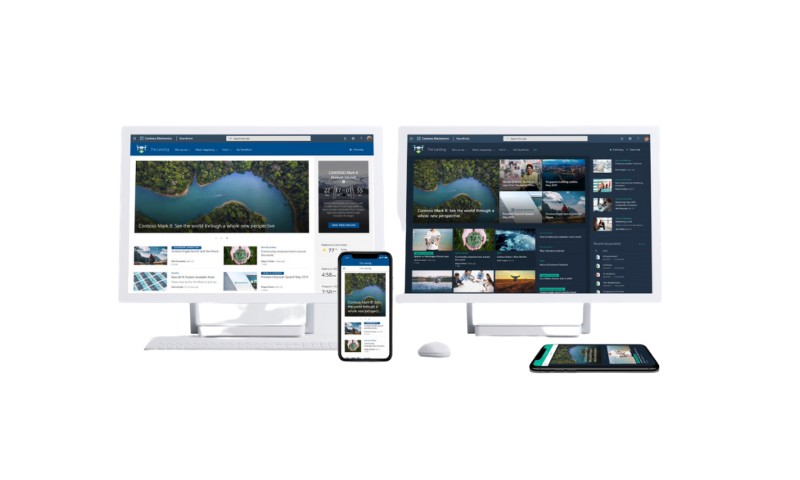 By accessing the intranet, every user will find a homepage with all the updates and news that the company needs to share.
The employee can start from there and move around searching for materials and content with search systems powered by artificial intelligence and share them with different collaboration tools such as Microsoft Teams and Yammer.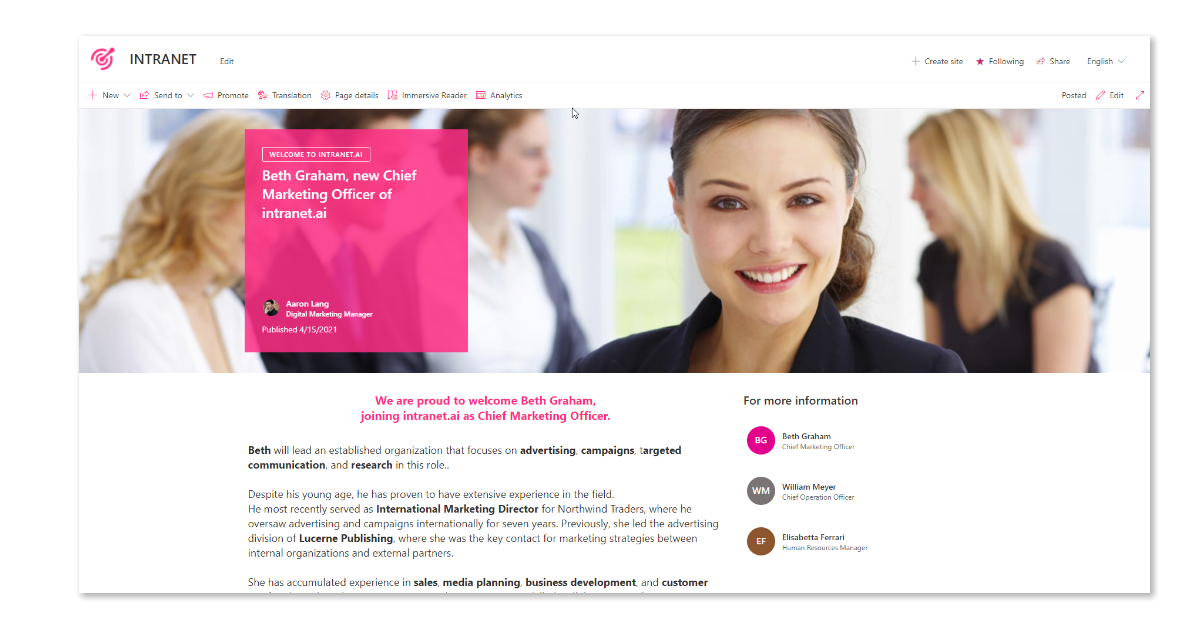 Departments such as human resources can make the intranet a portal for training.
Everyone can make training requests, take courses, and acquire knowledge.
The platform also helps accelerate internal recruitment processes thanks to advanced features such as digital resumes and smart organizational charts that allow you to know all the essential information of the staff.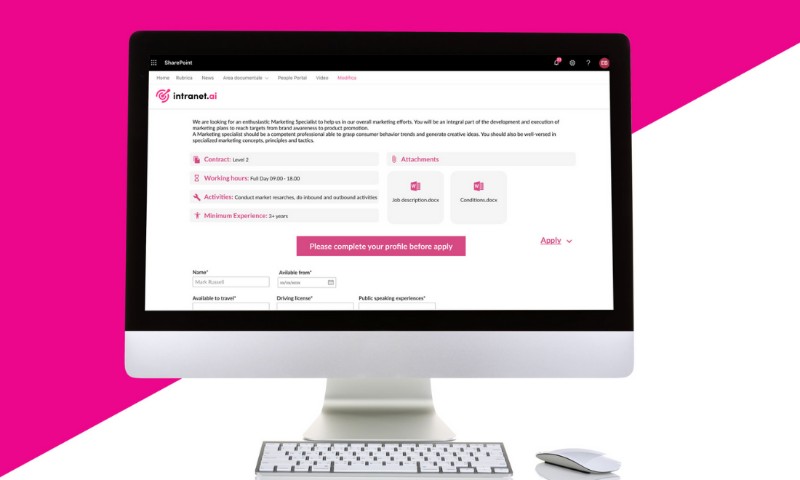 Employees can find all business apps in one location where they can not only organize, track the progress of activities, and collaborate with intelligent systems but can also enjoy helpful services.
The most requested are: company car booking, the seat in the canteen or office booking, visualization of past and future pay slips, requests for remote working, holidays, sick days and more.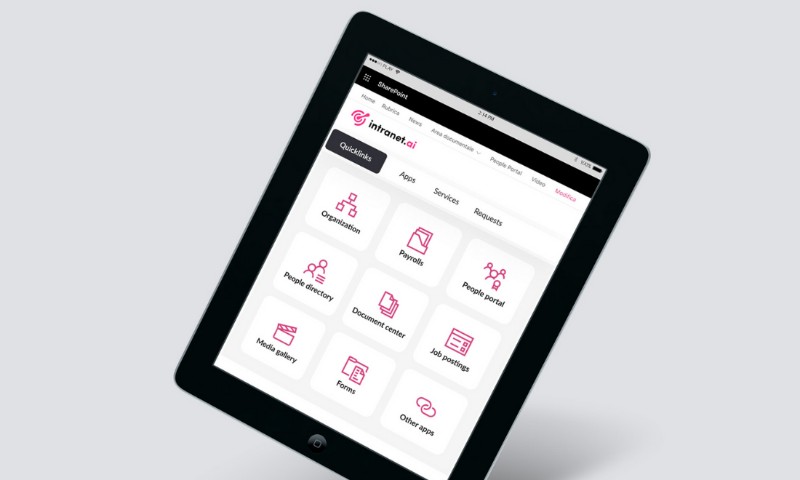 All the applications inside the intranet portal are perfectly connected to offer users a fluid interface, intelligent, designed to amplify communication, stimulate engagement, and spread corporate knowledge.
Do you want to use it?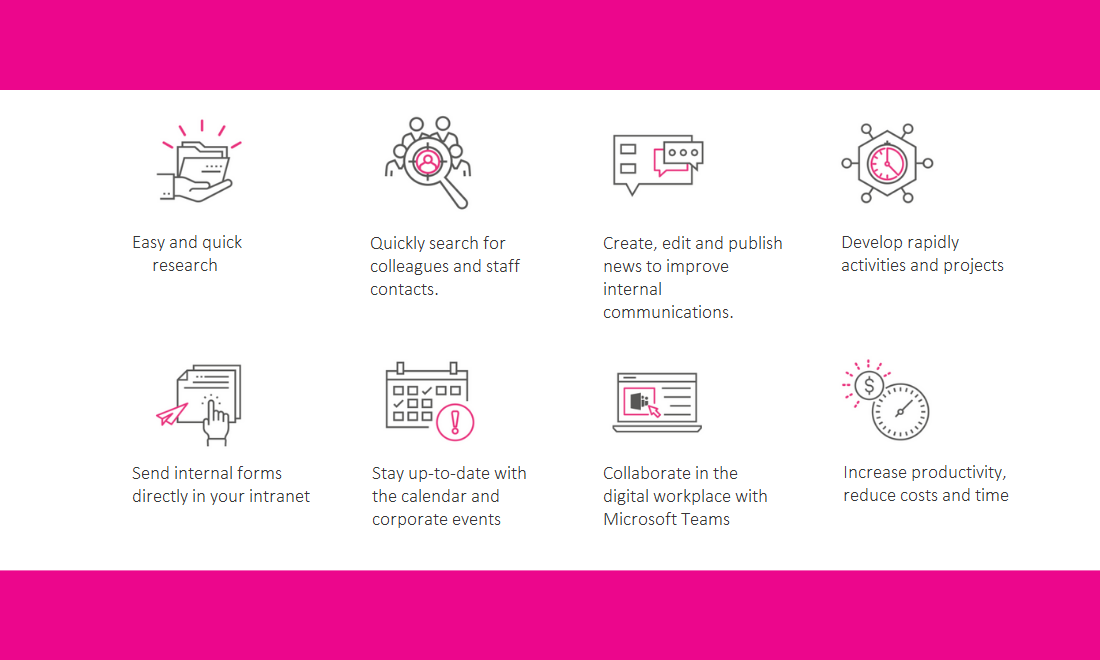 Do you want to find out how to implement your company's productivity with the right tools?
We have been a team of professionals in the world of intranets and the corporate digital workplace for over 15 years. We are ready to help you digitize your company with 10% of the time and 10% of the budget.
Giuseppe Marchi

Microsoft MVP for SharePoint and Microsoft 365 since 2010, Giuseppe founded Dev4Side and intranet.ai with the aim of helping companies to have a simpler and more effective working environment.
He works as a consultant for everything related to digital collaboration, intranet portals and Microsoft cloud platforms.