Office 365 portal and the corporate intranet

The Office 365 portal is the springboard for an innovative and quality business digitisation.
From implementing communication to automating business processes, the opportunities it offers organisations are invaluable, for it gives you access to a wide range of platforms.
In this article we show you 3 that represent a pivotal point: SharePoint Online, Microsoft Teams and Yammer.
What you will find in this article 
What are Office 365 portals
The Microsoft 365 intranet
Manage company collaboration with Microsoft Teams
Use Yammer for information sharing
What are office 365 portals?
Office 365, now called Microsoft 365, is in fact the most used digital work platform in the world, with a wide range of work tools.
Basically, the 365 suite provides all standard Microsoft apps like email, calendar, Excel, Word, PowerPoint, and OneDrive in a cloud environment. This means that you can access your data on your personal and work activities from anywhere and at any time, having all your daily work tools.
Microsoft 365 isn't just that. The platform also offers strong possibilities for company collaboration, communication and sharing information. Office 365 portals offer all of these.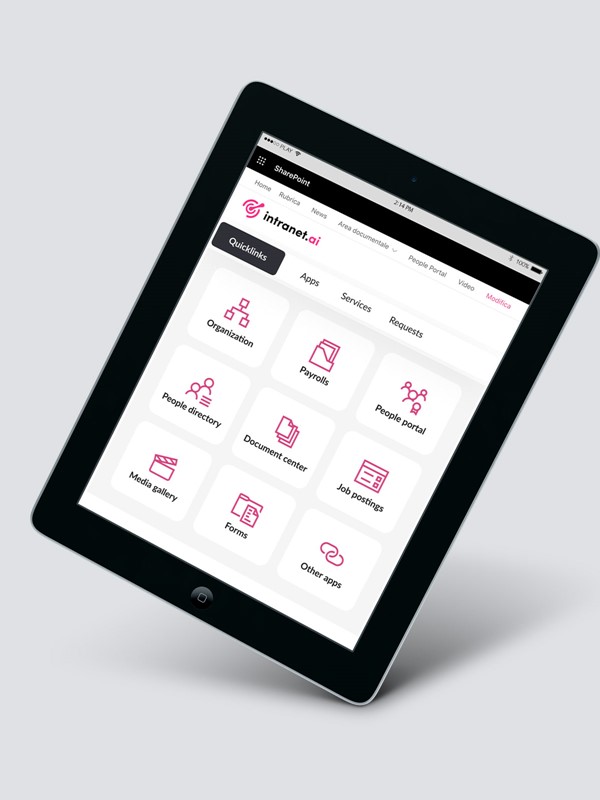 The evolution of the office portal with intranet
The intranet is the natural evolution of the office portal. It contains all the work tools you need, corporate communications, staff services and social tools that establish an even stronger connection between you and your colleagues.
All the applications that enhance your digital workplace revolve around SharePoint, the Microsoft 365 intranet.
Communication and collaboration are quick and seamless as it better organises all information and contextualises it in a unique and complete work environment.
Let's take a closer look.
SharePoint: the communication portal
First of all, let's start with the collaboration and communication platform par excellence, the Microsoft 365 intranet, SharePoint Online.
Created to connect people and enhance business collaboration processes, the software can be installed on your network or used in software-as-service mode, in Microsoft 365.
 Its service helps companies create corporate websites that are accessible to employees in the same company.
Company users can share and find documents

The company can create internal communication content

Manage and catalogue data

Create and share information

Create new pages

Manage sick leave, holidays, remote working and more
Through using the intranet, corporate culture is strengthened and employee involvement grows with it.
Sharing: the strong point
The strength of this tool lies in its ability to share documents and store them in a central location. In short, SharePoint has a "container" that allows you to replace the traditional file system.
In addition to the standard features of the file server, the office portal can better classify files by making company information easily accessible by using metadata.
No worries, the company decides who has access to files, data lists and each record by managing and customising permissions.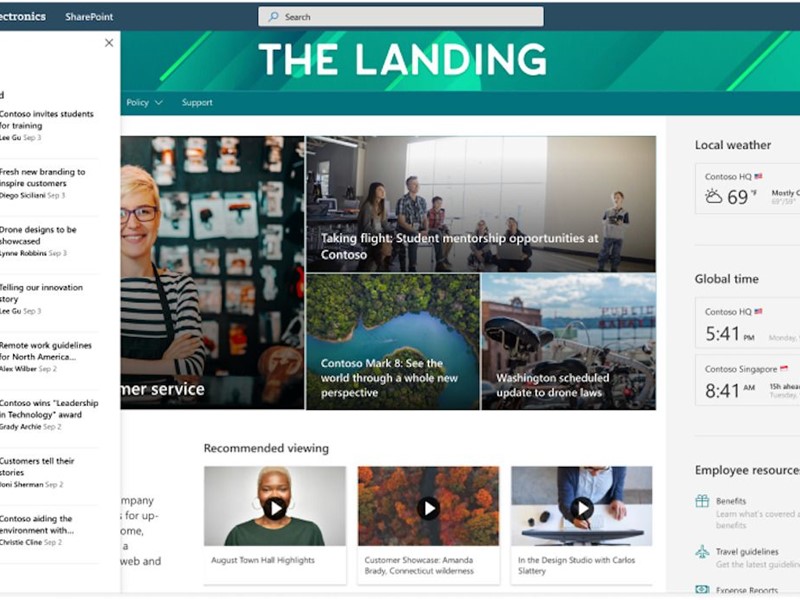 The digital reflection of the company
Remember that SharePoint was created to be the digital reflection of the company. Each department has its natural space in SharePoint.
Communication between departments is seamless and they can enjoy different types of content such as blogs, announcements, member lists, document libraries and much more.
What is intranet.ai?

It's the ready-to-use SharePoint intranet,
designed to reduce costs and implementation time.


Starting price is 2.450€ for a fully-featured intranet.

More than 25 features, including Intelligent Search, Document Management, Company News, and Teams Push Notifications.

100% integrated with Microsoft 365, Viva, and Power Platform.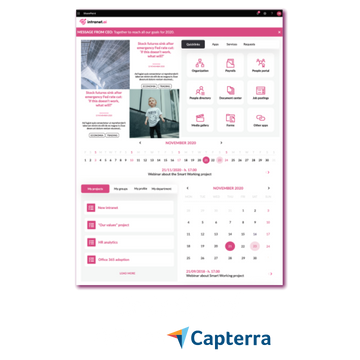 Microsoft Teams for collaboration
Microsoft Teams is the chat-based application that allows you to manage all aspects of business collaboration in one workspace.
Perfectly integrated into the office portal or with the general Microsoft 365 suite, this tool allows full management of projects, sharing of content or archiving of information.
All documents, spreadsheets, presentations shared within a team are stored in specific cloud storage where each team member always has access to the latest version of the document.
Each user change is recorded real-time to ensure synchronised work processes.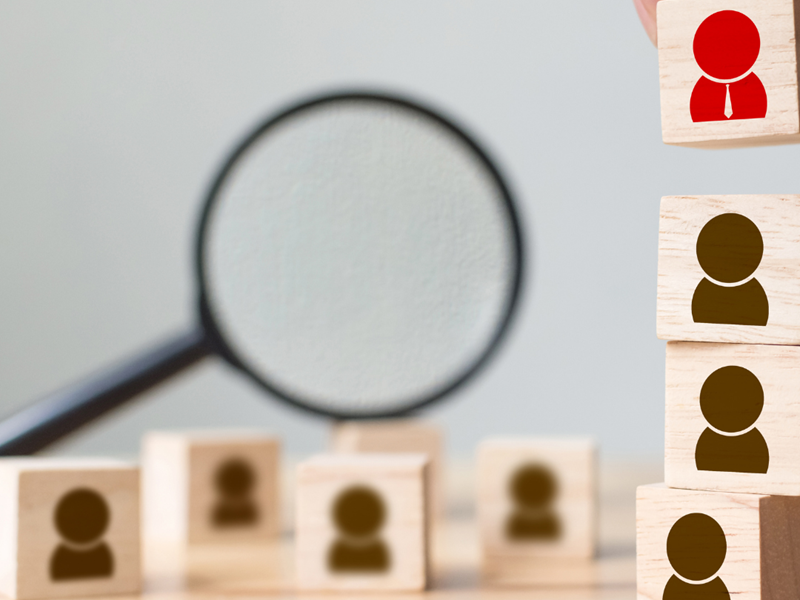 Teams for corporate communications
With Teams today you can chat privately with colleagues and make audio / video calls. You can create channels for the team and share and plan all materials for tasks within them.
In addition, you can also organise live company events, webinars, training, presentations and more.
Yammer: the corporate social network
Yammer is the corporate social network office application. A Facebook for corporate life.
It allows information sharing between colleagues. It allows you to share company information, ask questions about common procedures or company life and share current and future projects with colleagues.
The result is a company bulletin board where you can interact with all your company employees.
This way, you guarantee the necessary involvement to keep up with the evolutionary dynamics of the company without having to resort to an infinite flow of emails.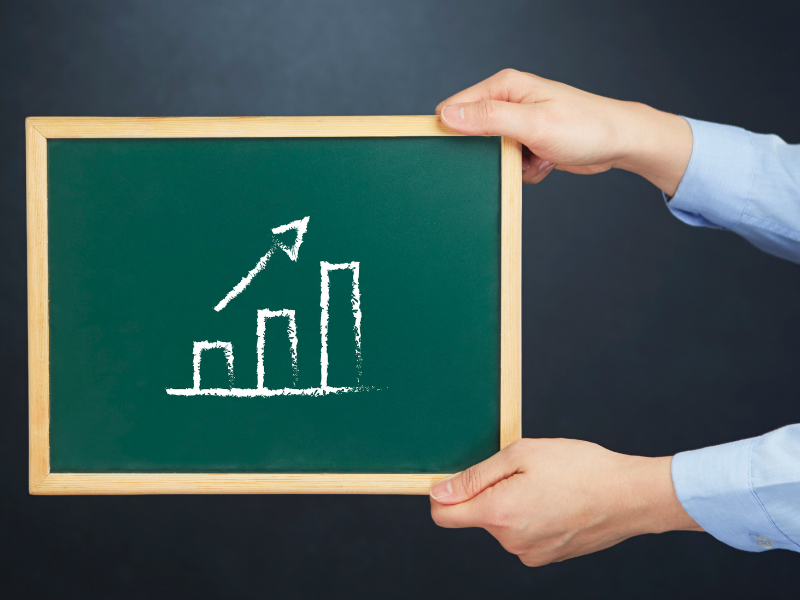 Business idea generator
Yammer was created to facilitate collaboration, communication and information exchange of all kinds within the company.
With the company social network you speed up communication and get work progress updates.
You increase work productivity and encourage employees to be more creative and proactive.
Do you want to build your digital workplace?
We have been a team of professionals in the sector for more than 15 years and we build intranets with the same technology as the Microsoft 365 intranet, also adopting artificial intelligence solutions.
Giuseppe Marchi

Microsoft MVP for SharePoint and Microsoft 365 since 2010, Giuseppe founded Dev4Side and intranet.ai with the aim of helping companies to have a simpler and more effective working environment.
He works as a consultant for everything related to digital collaboration, intranet portals and Microsoft cloud platforms.