When we talk about business productivity, it is now inevitable to ask ourselves which is the best software to help implement it and exploit it to its full potential.
For years, we've known that Microsoft has been the software and cloud leader which takes daily work in the office to a new level.
Starting with Google Docs and Drive file hosting, in recent times, Google has fielded a new Microsoft competitor: Google Workspace, which aims to meet the business needs of customers.
In this article, we compare the market leader Microsoft and its growing alternative Google Workspace.
What you will find in this article 
Comparison between Google Workspace and Microsoft 365
What are this platforms
What features they offer users
Support and prices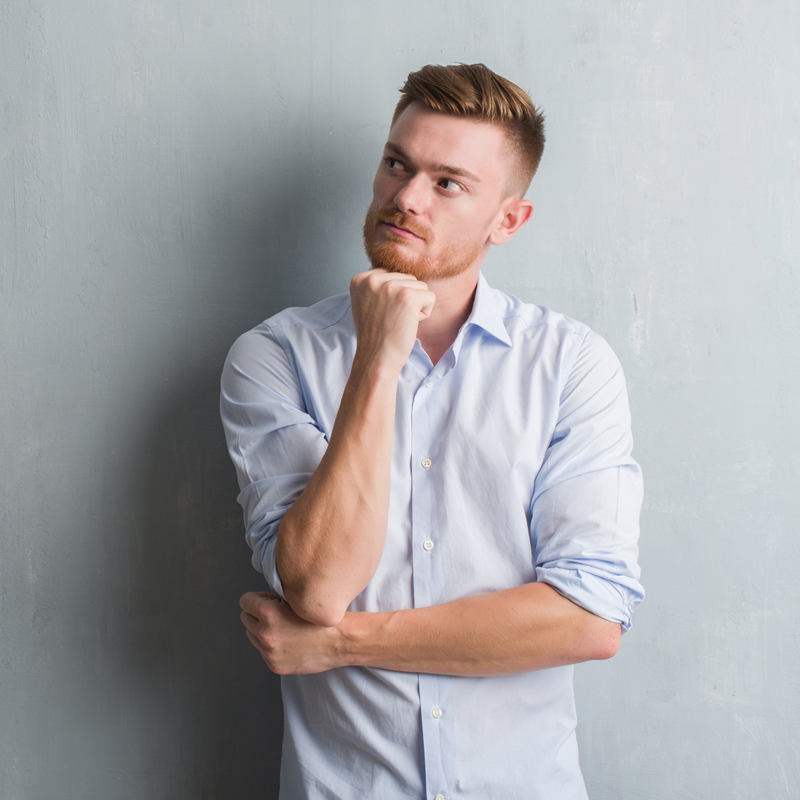 Google Workspace vs Microsoft 365 cloud solutions
Both target the business segment and consequently a fair comparison must start from them:
What is the product portfolio?

What is the storage and cloud power of each?

What collaboration tools and features do they offer?

What security do they offer respectively?

What are their important email features?

Availability, support and prices?
Let's start.
Explainers on the platforms
Microsoft 365 presents itself as a hybrid cloud platform. In fact, the tools it offers can be installed on your device and shared on OneDrive, or they can be used on the online version.
Google Workspace, on the other hand, was launched purely as a Cloud solution and offers a range of tools that can be saved on your device.
If your company is entirely based on the cloud you will have no problems in both systems since they allow creation, collaboration and communication from any device or browser.
If, on the other hand, you are also looking for access from desktop for various reasons such as an occasional connection or a preference for working on desktop then Google Workspace may not be the right solution. In this case Microsoft 365 is what you are looking for since it includes desktop versions of applications such as Teams, Outlook, Word...
App offerings: Microsoft 365 portfolio vs Google Workspace.
Since both systems have the objective of fully satisfying the production needs of any company, the functional areas tend to coincide.
Microsoft Word corresponds to Google Docs

To Microsoft Excel, Google Sheets

At Microsoft Power Point, Google presentations

To Microsoft Outlook, Gmail

A Microsoft One Note, Google Keep

To Microsoft SharePoint, Google Sites

A Skype for Business, Google Hangouts Meet

A Skype for Business and Teams, Google Hangouts Chat

At Yammer, Google +
However, there is no Microsoft Teams fee for a digital workspace with chat. In fact, these days, one of Microsoft's strengths is precisely that of guaranteeing a digital workplace.
The setting up of a workspace with the most disparate functions is aiming and evolving more and more in order to guarantee work anywhere, any time. Just think of the Intranet that Microsoft 365 has built, which is a top-notch company portal with SharePoint Online.
Another feature that is not matched on Google Workspace, is the download option.
Each Microsoft app can be used through the desktop version and can also be installed directly from the cloud on local devices so you can even use it use offline.
Collaboration tools
Communicating with colleagues, customers and partners is possible in both solutions.
Both Microsoft 365 and Google Workspace offer
The management of appointments and contacts tailored to the needs of the company

Corporate social media

Group IM

Joint editing for texts, presentations and tables

Instant messaging

Intranet

Videotelephony

Video Conferencing

-As regards these last two points, Microsoft's answer is Skype for Business, while for Google Workspace it's Hangouts Meet, which replicates the functionality of the platform used by Microsoft for video telephony and Hangouts Chat for direct messages and group conversations.
-For the combination of group management, file exchange and shared document processing, Microsoft Microsoft Teams wins hands down.
- When it comes to intranet applications and internal corporate websites, it all depends on what you are looking for.
If you are looking for an intuitive system, Sites is Google Workspace's answer that relies on models that are intuitively understandable but with limited design performance.
If you are looking for a less intuitive but more sophisticated answer and with almost limitless implementation possibilities for corporate and intranet web applications, SharePoint is your friend.
In terms of social networks, on the other hand, we can say that Yammer and Google + both offer cloud solutions that guarantee inter-company and internal social networks.
Google + is accessible to everyone with a gmail account, the starting point for creating a profile and adding people to their circles, which allow you to select people according to your preferences. You can also access public or private communities of interest.
On the other hand, for Microsoft there is Yammer which focuses on a more corporate side. It allows you to share organisational announcements, live events, knowledge across teams and departments and crowdsourced solutions / best practices.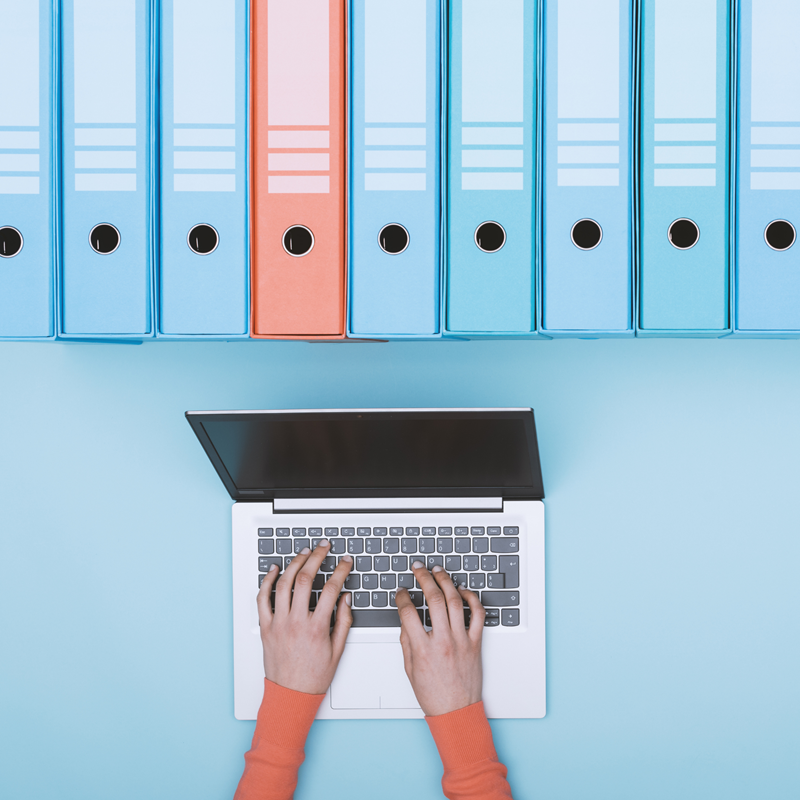 Cloud storage and shares
When choosing business productivity software, one of the first questions is: how much space do I have?
So let's answer this question immediately.
Both platforms use centralised data storage on the internet, so they are particularly good in the business context.
Microsoft 365 relies on the One Drive service for file hosting and provides all users with 1 terabyte of cloud.
Google Workspace instead offers access to Google Drive, the cloud storage platform where archive volume depends on the version of the product being used and the amount of licenses the company purchases.
It starts with the Google Workspace basic version which offers 30 gigabytes up to unlimited space for the Business and Enterprise versions, provided that a minimum of 5 user licenses have been purchased.
Can you synchronise both spaces?
Both Google and Microsoft allow you to
Initiate synchronisation between the cloud storage and a device.

The content in files and folders are also available offline and in online mode both solutions offer a wide range of functions

Version history and search functions are available on both Microsoft 365 and Google Workspace

Sharing functions are very convenient and practical for daily work. Users can in fact share materials with people not only in the company but also externally.
Time limits can be set on both platforms, but only with Microsoft do you have access to security features such as verification codes for sensitive materials etc.
Want to learn more about how OneDrive works?
We have prepared an exhaustive article about it for you
Email
Let's start with what both platforms have in common and then find the differences:
Both platforms ensure professional email capabilities for businesses.

No ads

They have the option to download the mobile app

Email alias

Groups and distribution lists
The desktop mail client is available only in Microsoft depending on the plan whereas Google Workspace always has email domain.
It should be noted that Microsoft 365 email is strictly connected and synchronised with other 365 system apps such as Planner, Tasks, Word, Teams to optimise and facilitate the management of the work routine.
In fact, activities that become calendar events, messages in Outlook that contain appointments, notes in Word that are sent directly to mail, are all features that allow full synchronisation of work with mail and calendar that can be constantly updated.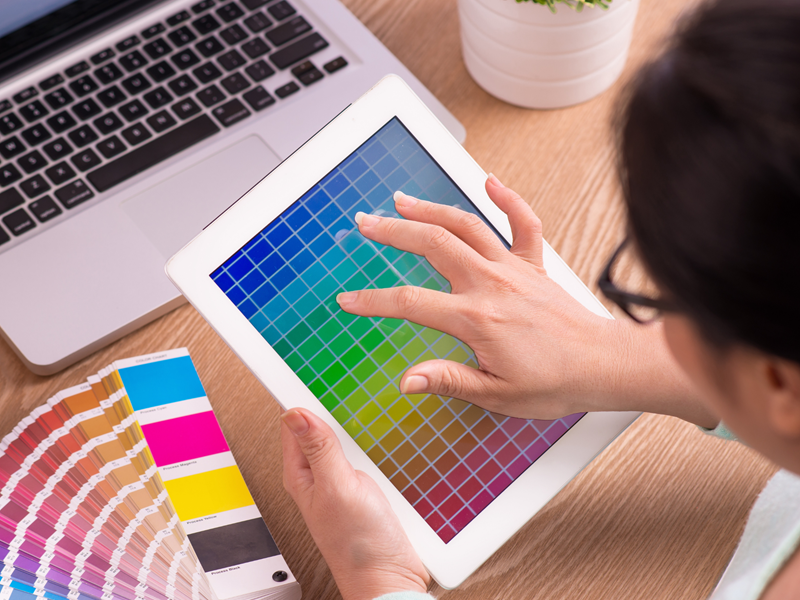 Customisation on Google Workspace vs Microsoft 365
Both Microsoft 365 and Google Workspace allow you to create custom email addresses for your business.
Just use the domain of interest and connect it through a guided and intuitive setup procedure.
Google Workspace is provided by Gmail for Business which means you will continue to use the Gmail interface. On the other hand, Microsoft 365 includes the well-known desktop Outlook client.
True personalisation begins during the user experience anyway. Microsoft 365 allows you to give a unified business edge to all applications.
Your company's brand will stand out in many ways.
Just think about how much Microsoft has focused on each platform to complement productivity with a detailed design and branding experience that satisfies customers.
Microsoft 365 vs Google Workspace: security and privacy
Strict regulatory compliance guidelines underpin both Microsoft 365 and Google Workspace.
The storage of data in the data centre and transmission of data between client and server rely on robust encryption technologies.
-Google Workspace uses the same security levels as Google in particular, i.e. it includes automatic detection of suspicious activity, hacking and phishing attempts.
Administrator roles can set various policies to disallow access to the admin console or any user account.
Additionally, you can set keywords to block all outgoing communications and thus protect against data loss. Spam, virus and malware detection is present in all attached documents and files.
- As for security in Microsoft 365, the system makes multi-factor authentication available for all user passwords.
Let's also not forget the very close contact with artificial intelligence that learns the work habits of each user in order to identify suspicious activities and report anything that may seem out of place.
Data loss and theft are not a cause for concern since Microsoft 365 includes a data protection and prevention tool.
The company can also restrict user access to company-provided devices using the device management tool.
Spam, virus and Malware Detection? Microsoft has it covered in every area.
Certifications and detailed checks
If you want see more about certifications and checks that both Google Workspace and Microsoft 365 have, here they are:
They are certified for the security of cloud data protection and information ISO / IEC 27001, ISO / IEC 27017, ISO 27018

They have SOC 1,2,3 operational safety control standards

They are members of the Federal Risk and Authorization Management Program

They support Payment Card Industry Data Security

All tools are HIPAA compliant
Availability assistance and price Google Workspace
Microsoft and Google Workspace have 99.9% availability for assistance and operators can be reached 24 hours a day by phone, mail or chat
As for the price, Google Workspace offers 3 versions.
Basic package 4 euros per month and with office suite, 30 GB storage space

Business package, 8 euros per month and with the optimised office suite it has unlimited space and storage functions

Enterprise package, 23 euros per month and with Office Suite, an extended range of functions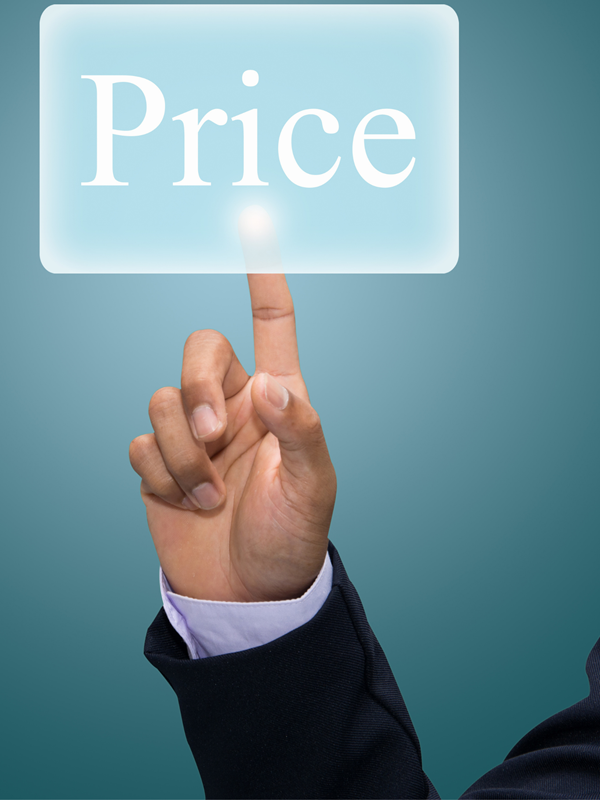 Availability and price support on Microsoft 365
Microsoft, on the other hand, offers companies a more differentiated product availability.
In fact, you can choose between 7 plans with various functions for business.
Let's have a look:
Microsoft 365 Apps for Business: 8.80 euros per month.


You have Office available on 5 PC / Mac, 5 Tablets and smartphones. You have 1 TB of OneDrive.

Microsoft 365 Business Basic: 4.20 euros per month.
You have 50GB of mail and all collaboration services.
Microsoft 365 Business standard: 10.50 euros per month.


You have 50 GB of mail and all collaboration services + Office up to 5 PC / Mac, 5 Tablets and 5 smartphones.

Microsoft 365 Business Premium: 16.90 euros per month.


You have 50GB of mail and all collaboration services.




You also have Office for 5 PC / Mac, 5 tablets and 5 smartphones + the possibility of upgrading to Windows Business.

Microsoft 365 Apps for Enterprise: 12.90 euros per month.


You have Office for 5 PC / Mac, 5 tablets and 5 smartphones + 1 TB of OneDrive.

Microsoft 365 E1: 6.70 euros per month.


You have unlimited mail + all collaboration services.

Microsoft 365 E3: 19.70 euros per month.


You have 50 GB of mail and all collaboration services + Office up to 5 PC / Mac, 5 Tablets and 5 smartphones.
Conclusion: the verdict
At this point, you should more or less have an idea of the right decision for you and your company.
We have strived to be as objective as possible and we hope we have given you a clear review of the features that both software would offer you.
We can now tell you our verdict from our experience in the sector.
Microsoft 365 offers you maximum potential for productivity and customisation, versatility and multiple features for the management of work and collaboration.
Despite the great debut of Google Workspace, Microsoft has not been resting on its laurels as a market leader for years, but continues to grow especially now.
What emerges from its services is that an industrial giant like Microsoft seems to be able to listen to even a single user since every little detail you find on the platforms is tailored to those who use them.
A leader in innovation with plenty more on the way, including the implementation of artificial intelligence.
Want to find out more about the workplace you can build with Microsoft 365?
This article will help you understand the potential of a digital workplace for your company.