SharePoint Migration Tool: How to migrate your SharePoint sites

So many repositories, one tool.
That's what it takes to safely migrate your data to Microsoft SharePoint circles.
We introduce here the steps to follow to perform this delicate task using the many features and paying attention to the limitations of Migration Tool.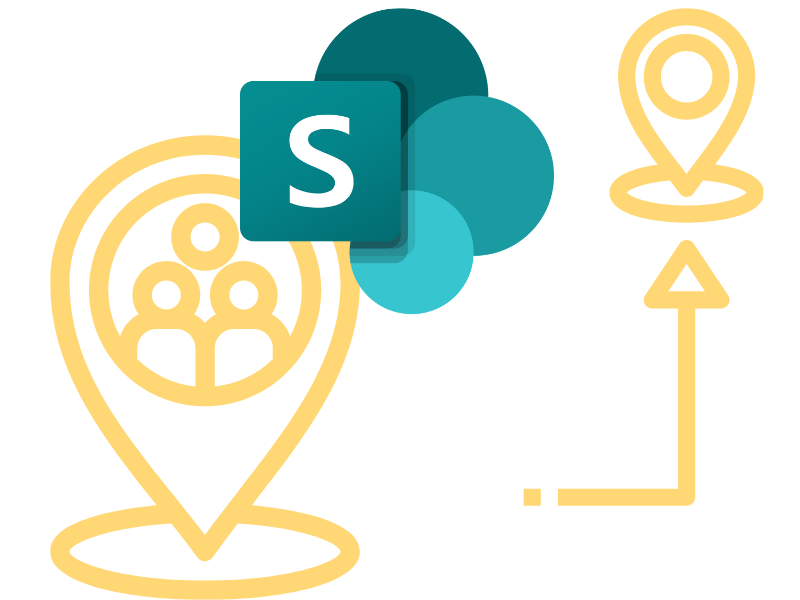 What will you find in this article
SharePoint Migration Tool:
What is it and what is it for


As you may know, SharePoint is the Microsoft 365 platform used to bring together in one place the communications, services, documents and apps that are useful for the activities of a company and its people.
Sometimes, however, it becomes necessary to move this content to different areas of one's digital work environment.
In other words, a migration needs to be completed.
But how is it done?
We will look at it in detail in this article.


What is intranet.ai?

It's the ready-to-use SharePoint intranet,
designed to reduce costs and implementation time.


Starting price is 2.450€ for a fully-featured intranet.

More than 25 features, including Intelligent Search, Document Management, Company News, and Teams Push Notifications.

100% integrated with Microsoft 365, Viva, and Power Platform.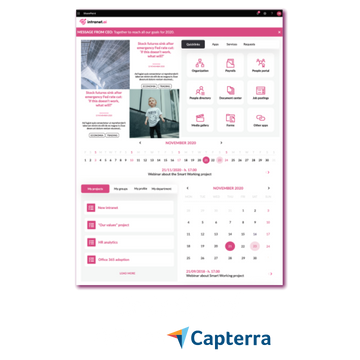 There exists a plethora of reasons to migrate content from a SharePoint site.
For example, you may want to move your digital archives from an on-premise environment to a cloud space to allow your entire corporate audience to access and collaborate on shared documents from any device, anywhere.
Another example might be a desire to consolidate data from different corporate locations into one centralized environment. Or again, the migration might be to upgrade files to a newer version of SharePoint.
Of course, the list could go on and on, but the constant would remain the need for a company to know what tool to use to complete these tasks securely.
And that is where the SharePoint Migration Tool comes in.
As the name suggests, this software is designed to interact with different SharePoint installations*, migrating content from one to another without the danger of leaks, security holes and system slowdowns.
*The term "installations" refers to any environment built with SharePoint, present either locally or in the cloud and containing the collections of sites on which the activities of an organization and its people are based.
In a nutshell, this tool is used to simplify the migration of individual documents or entire lists and libraries, with the ability to manage their metadata in the process, as well as permissions and other key SharePoint settings.
All this, without precisely impeding the daily activities of users, who can then work in the platform's environments while content is silently moved or copied to another destination.
Another important point to note is that a separate license is not required.
SharePoint Migration Tool accompanies the product of the same name in every Microsoft license where it is included, thus assuming more than just time savings.
This is why it is difficult for third-party products to compete.
Why there are no competitors to SharePoint Migration Tool


Let's start by saying that you can replace SharePoint Migration Tool with other software.
This may seem like a contradiction to what we stated just now, but it is not.
So let's explain it further.
Several products offer data migration functionality to and from SharePoint.
Some of these are ShareGate, Metalogix, AvePoint, and Quest Software, but we could mention many more.
As if that wasn't enough, these tools have additional functionality, allowing the migration of particular items such as NTFS permissions and custom apps developed by the company for its sites.
However, SharePoint Migration Tool manages to differentiate itself from possible competitors for two main reasons.
The first is the natural compatibility that allows it to integrate with the configurations and processes underlying SharePoint environments.
Because it was created by the same developers who developed the platform, SharePoint Migration Tool supports all of the latter's features and, as a result, carries less risk in terms of data lost during migration.
It therefore does not need any special customizations to do its job, whereas, of course, we cannot say the same for products that do not rely on Microsoft's know-how.
Technical expertise is the second differentiating reason we want to mention.
Migrating content stored in SharePoint can become a complex process for a company that needs to move a significant amount of data, perhaps characterized by dependencies such as workflows and integrated external sources.
A third-party product could run up against such complexity, compromising the security of the information being moved.
If the company then did not have the capable people on hand to resolve the situation, it would be forced to turn to vendor technical support, which could mean long wait times and additional costs.
This is why the advantage offered by SharePoint Migration Tool is twofold.
On the one hand, it has in itself the functionality needed to handle any type of migration in SharePoint, from the simplest to the most complex; on the other hand, any issues related to this tool are solved by Microsoft teams - including ours - at little or no cost.
Not bad, right?

Subscribe to our newsletter!

You will find:


Short training and update videos on Microsoft 365 news.
Our guides for business digitisation.
In-depth articles on how to improve your intranet by making the most of your Microsoft 365 subscription.

You can always unsubscribe at any time.
SharePoint Migration Tool:
How to use it to migrate SharePoint sites


We will quickly introduce the steps you need to follow to use SharePoint Migration Tool and thus start your data migration.
Small disclaimer: If you have not already installed the program, you can do so immediately after downloading it from the Microsoft Download Center.
Now, let's get started:
Open the program and select the source of your data.

Indicate the content to be migrated, including documents, libraries and lists.

Specify their destination, such as a different SharePoint site or a OneDrive folder.

Configure the migration, choosing appropriate options for metadata, permissions, privacy, etc.

Start the process.
We didn't mention it in the list, but we always recommend that you check the compatibility of the data with the target platform.
If the information to be moved is quantitatively or qualitatively significant, try a test to remove any doubt about the feasibility of the actual migration.
Also make sure that the data are ready to be moved.
This means eliminating duplicate and incomplete content that could be read as errors in your archives by the program, increasing the risks of malfunctions.
These are the basics, and now that you know them, let's continue with a few more details about the product and see what features come with it.
What are the main features of SharePoint Migration Tool


In addition to helping users migrate their data and archives, SharePoint Migration Tool allows them to monitor that the operation is running smoothly.
It allows users to monitor the progress of the migration in real-time, highlighting information such as:
The number of files migrated.

The speed at which the operation proceeds.

The estimated time of completion.
But that's not all.
It allows users to verify that moved content arrived at its destination intact by comparing it with its original version, or it gives users the ability to track files registered with invalid or overly long names, gathering their suggestions on how to correct them.
In this way, changes will not have to be made manually for each piece of content.
A second feature that goes along with monitoring is related to the creation of custom reports, so that users can collect, analyze, and build charts based on information such as:
The duration of the migration.

How permissions are managed.

The statistics on data consumption by users.
All of this is a plus compared to the normal functionality of a migration product, for which Migration Tool still doesn't save surprises.
In fact, the migrations it helps you perform, coordinate and monitor involve moving not only files and documents but also data from external sources integrated with your archives and workflows built with SharePoint Designer.
In case you are not familiar with it, the latter is the SharePoint site-specific automation program that will soon be replaced by Power Automate.
If your repositories are still governed by Designer's dated flows, you may therefore want to preserve them in the migration while waiting to replace them with more modern automation-which, by the way, we strongly recommend you do.
If so far the functionality of Migration Tool is clear to you, we can continue with the final chapter.
We will use a sour note in closing our discussion, because, unfortunately, this tool is not without its flaws.
What are the limitations of SharePoint Migration Tool


Anticipating that there are no solutions or backways around the issues we will see in a moment.
The only advice is to keep them in mind for when you have to manage and configure your migrations, and to do so as safely as possible.
After that, for more serious issues, know that you can count on the support of Microsoft-certified support teams. Like ours.
That said, here are what the main limitations of Migration Tool are:


Limitations in handling large volumes of data.
Yes. There is a limit to the maximum amount of content the program will allow you to migrate at one time without experiencing slowdowns or other problems in its performance.
This limit depends on several factors, including the specifications of the system you are using on your device, bandwidth, and file size.
In general, it remains around 300 GB per migration.


Complexity of advanced configurations.
Although this is more of a feature than a limitation, it is still a disadvantage for companies that cannot rely on staff with experience in using SharePoint.
It may be particularly difficult to set up migration of items such as metadata, permissions, and integrations with external sources.


Incompatibility of customizations.
Some custom features may conflict with the default Migration Tool features.
The result is the need to use a direct, manual approach to handle this particular type of migration.


Need help managing your SharePoint sites?

We have more than 80 hands to lend you to:
Assign the right permissions to users.

Create the best processes to manage the life of your digital documents.

Optimize space and data storage arrangements.

Ensure the security of shared information.

Develop custom web parts and graphics for your business.
Giuseppe Marchi

Microsoft MVP for SharePoint and Microsoft 365 since 2010, Giuseppe founded Dev4Side and intranet.ai with the aim of helping companies to have a simpler and more effective working environment.
He works as a consultant for everything related to digital collaboration, intranet portals and Microsoft cloud platforms.