MICROSOFT 365 GUIDES - ONEDRIVE
What is OneDrive and how it works: Microsoft cloud storage
What you will find in this article
What is OneDrive?

What are its advantages?

How to use it

What's the scope of OneDrive for Business?

6 useful One Drive features
What is One Drive?
Microsoft's OneDrive is a cloud storage service. So, no matter where you are, you can share resources with whoever you want from any platform you're working on: this is the underlying principle of all information services.
What is cloud storage, and how does it work? It's an online space, a virtual location where you can save your favorite files on the Internet.
They can be shared easily and quickly with others, and they can be synced to other devices using the appropriate apps.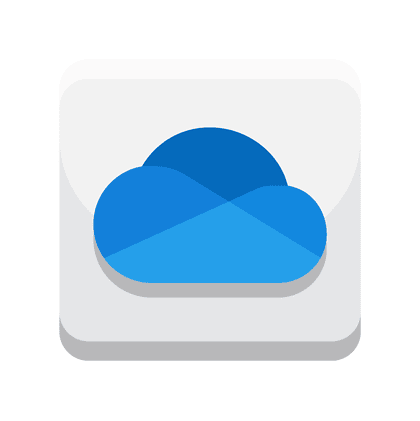 OneDrive: the main advantages of this app
The main advantages of OneDrive are its cross-platform sync and compatibility. OneDrive allows you to create files on your computer and edit them on a tablet or smartphone while saving all of your changes. Windows Phone, Android, iOS, and Xbox are all supported.
As a result, you can access the same file from any device without having to send it via email or save it to a memory stick. Furthermore, OneDrive allows you to track changes in real-time and access all previous versions of a document. Changes can also be made by another person with whom you've shared the file, allowing you to easily collaborate on the same project while avoiding the proliferation of multiple copies.
Another significant advantage of OneDrive is the ability to quickly create and edit Word, Excel, PowerPoint, and OneNote documents using online versions of these programs.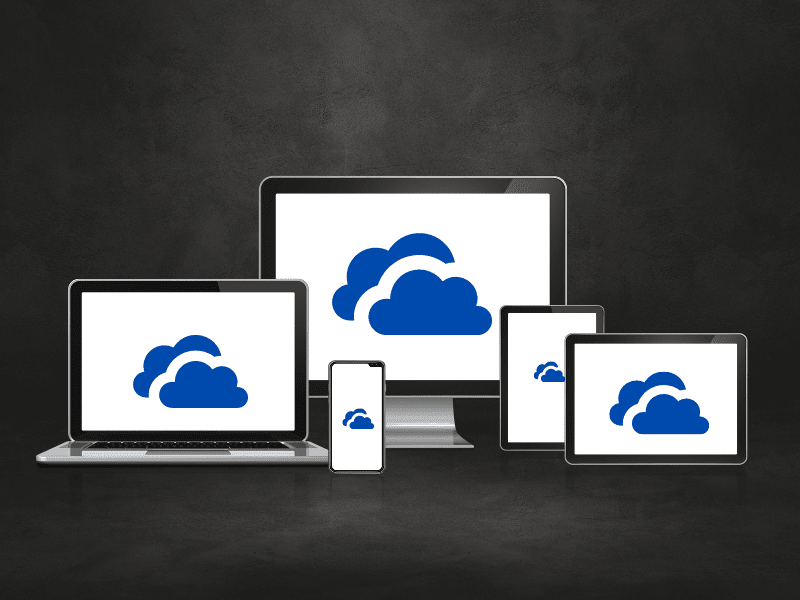 You can securely access your files from anywhere with Microsoft OneDrive.
All you need is a device and an internet connection. After you've synchronized the cloud folder to your desktop, you can access it even if you don't have access to the internet.
One advantage is that safety is guaranteed, among other things. It would be preferable if you did not undervalue it. Your files are always safe on OneDrive.
You won't have to worry about backing up your data because any changes you make will be automatically saved on all synchronized devices.

To avoid data loss, all you have to do is enable the autosave option.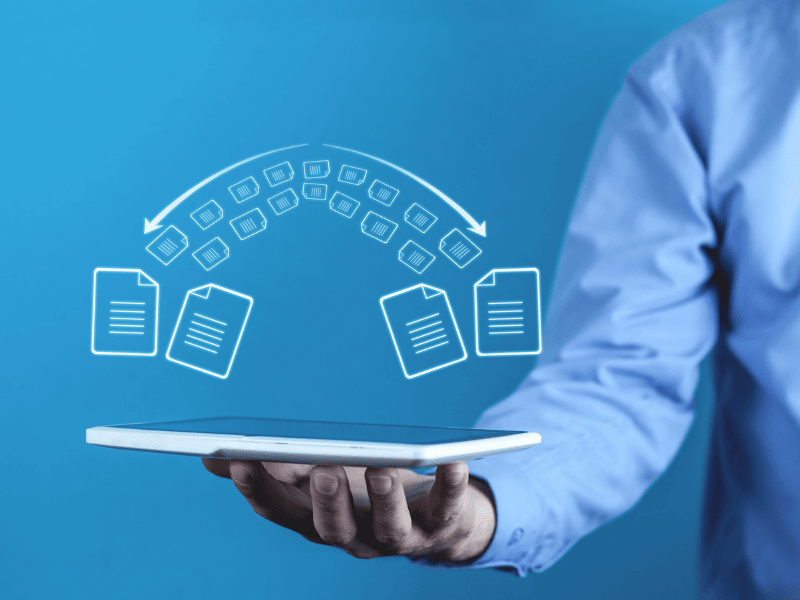 OneDrive's web browser version is also one of its advantages.
The online application, which can be found at www.office.com, provides most of the same features as the Windows or Mac versions.
How does OneDrive work?
You'll need a Microsoft account and an Outlook, Hotmail, or Live email address to use OneDrive.
If you have a Windows 8.1 or Windows 10 operating system, your Microsoft account is already set up.
All you have to do is click on the white cloud next to the date and time on your desktop.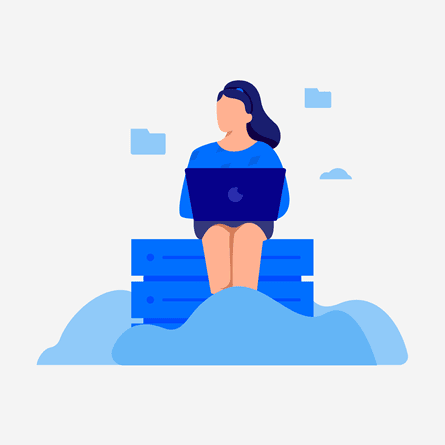 Alternatively, go to Start and select OneDrive from the drop-down menu.
Then follow the tutorial by entering your Microsoft account information (email address and password). After that, Microsoft's cloud storage tool will be immediately available for use.
When you're done, click Sign in, log in to your Microsoft account, and select the default location on your computer for the OneDrive folder. This folder contains all of the documents and files that are synchronized with your computer and are stored in the cloud.
Now, select whether you want to sync all of your work files on your PC with OneDrive or just a few, the ones you want to sync, by clicking Next.
These steps can be completed at any time.
What is intranet.ai?
It's a ready-to-use corporate intranet,
designed to reduce costs and implementation time by providing a highly modern and collaborative digital workplace.

Starting price is 2450€, for a fully-featured intranet

More than 20 Apps including intelligent search, document management, news, push notifications, and my workplace


100% integrated with SharePoint Online and Microsoft 365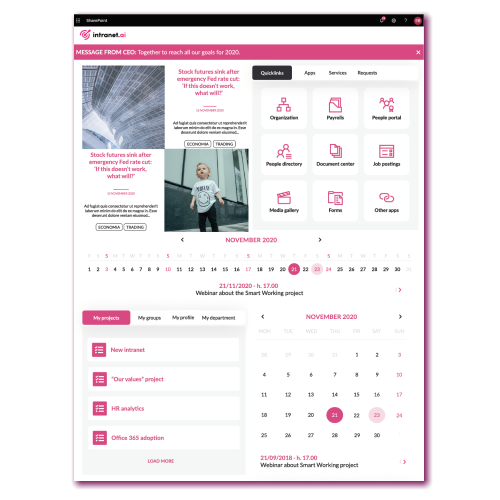 OneDrive for Business
OneDrive for Business is a cloud-based storage solution for keeping track of business objectives. The company manages OneDrive for Business, which allows you to share and collaborate on business documents with colleagues.
As a result, all of the organization's administrators would have complete control over what could be done in the library.
In a nutshell, OneDrive for Business allows coworkers to collaborate on documents using a corporate account.
Along with the basic concept of OneDrive, OneDrive for Business gives each member of an organization's team their own storage space (from 1 TB to unlimited storage per user, depending on the type of Microsoft 365 license acquired).
In terms of this tool, SharePoint is a well-known product that supports all of these features.
SharePoint is used by OneDrive for Business to give each team member a place to store documents and collaborate with others.

If you're unfamiliar with SharePoint, read the following article to learn more about it and its features: In 2022, what is SharePoint and what are the seven key features?
Use OneDrive on your smartphone or tablet
Download the app from your app store and log into your business account to use OneDrive for Business on Android and iOS mobile devices.
You can create new folders, upload or edit desired files, and manage data on your PC or mobile device once OneDrive is launched.
You can invite people to view or collaborate with you by sharing files or folders with them.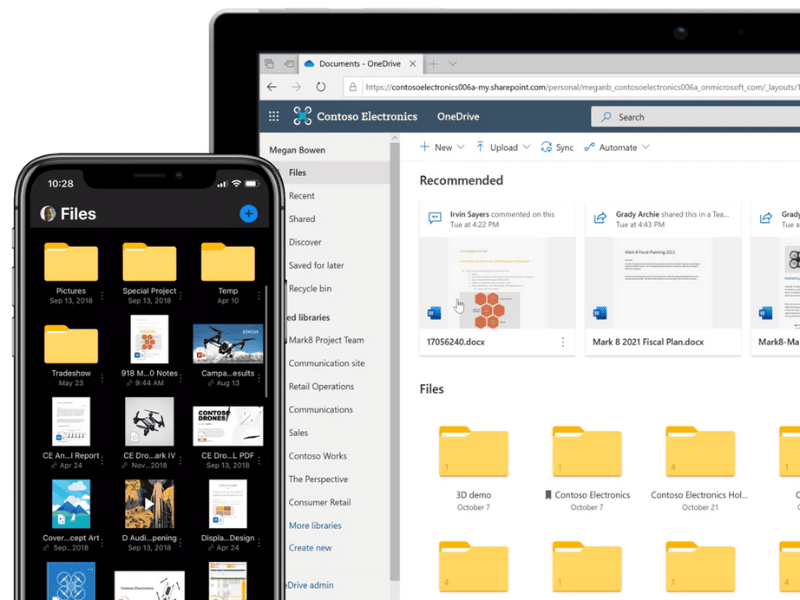 6 One Drive features
OneDrive for Business is a fantastic tool for businesses. We've identified 6 features of this tool that may be useful and assist you in getting the most out of OneDrive!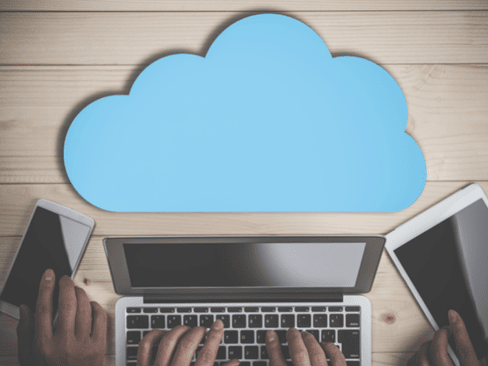 1. Create a link to the files that is accessible to anyone who receives it
One of the most popular features of OneDrive for Business is how simple it is to share a document with anyone. Simply enter a document URL, sit back and relax. It's effective and quick, and you won't get the dreaded "I can't open the document" message (which is very common and represents a huge drop in productivity).
True, you can send documents through Teams, but there is no Share on Teams option. You can copy the file link, but make sure the recipient has permission to view the document in the Teams library before sending it. OneDrive for Business, on the other hand, has a Share option that allows you to send a URL to anyone and is one of the most useful features.
You can also refine your sharing options on OneDrive by clicking "Anyone with a link."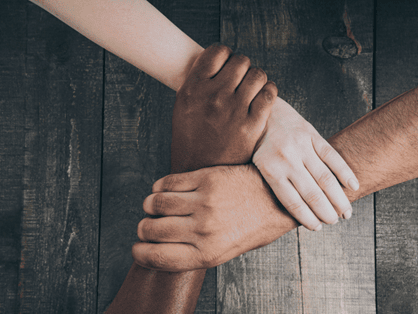 2. Get more free space
On OneDrive, most Microsoft 365 and Office 365 plans include 1 TB of storage per user.
Administrators can increase the storage space up to 5TB if there are more than 5 users on the same plan. By submitting a support ticket with Microsoft, you can even go up to 25TB per user if needed.
To increase the storage limit for all users, go to OneDrive's "Administration" and select "Storage," then change the 1024MB setting to the new limit. There are no extra costs associated with increasing capacity.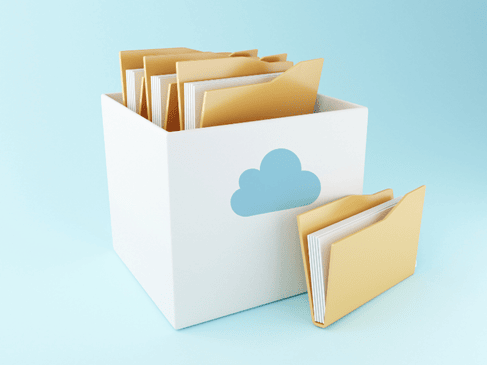 3. Request a file
You may occasionally require documents from one or more users. A useful feature in OneDrive for Business allows you to make a request.
Users can email others to request that they upload content to a specific folder using the "Request File" feature.
Select a folder on the OneDrive main screen, click on the three dots to the right of the name, and select "Request file" to create this request email. A screen similar to the one below will appear: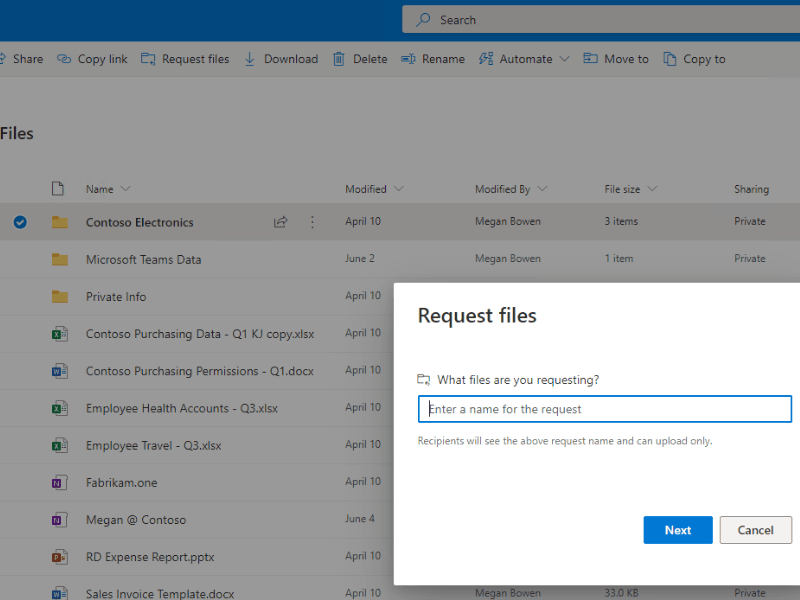 The "Send File Request" window will appear after you click Next. The URL for uploading content to the OneDrive for Business folder is included in the email sent from this form. The File Request feature is a great way to gather and concentrate all of the files you need for processing in one place.
4. Enable synchronization
The ability to sync files from a user's PC or laptop with OneDrive is one of the key features of OneDrive for Business.
Users can work on files locally while the synch service is running, and changes are pushed to the cloud. Furthermore, Documents folder locations can be synchronized, ensuring that important documents are available both locally and in the cloud.
Because the sync service is built into Windows 10, you won't need to download it separately. If this happens, however, you can install the service by going to Start and typing in OneDrive.
To begin the setup process, click on the OneDrive app. The cloud icon in the system tray will then allow you to access OneDrive.
To begin the setup process, click on the OneDrive app. The cloud icon in the system tray will then allow you to access OneDrive.
Alternatively, go to onedrive.microsoft.com and click sync to enable the client.
You'll also appreciate OneDrive's integration with Windows File Explorer once it's installed.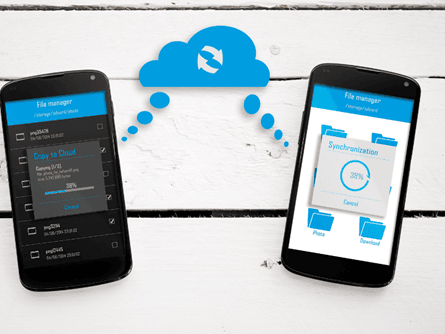 5. Pay attention to the "File on-demand" function
Imagine this scenario. You are working on an important project with several other users. A colleague posts several important files on the Teams workgroup. You have to quit urgently, but you have installed the sync client, so you think, "No problem, I synchronized them to my laptop, and I can see them while I'm outside." You open the laptop and see a cloud icon next to the files. However, by clicking on a file, it is not accessible. What happened?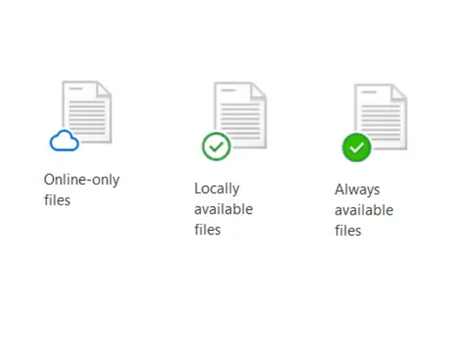 The "File On Demand" feature is enabled by default, which is what happened.
Content that appears in the cloud is marked as only available in the cloud by the Files On-Demand feature. As a result, adding a file to a Teams file repository will not automatically sync. It won't be available offline until you open the file or select "Always keep on this device" for the file or folder. If you want to keep an important file or folder on your computer, right-click on it and choose "Always keep on this device."
You can also disable Files On-Demand in the OneDrive client by opening it and going to Help & Settings -> Settings, then unchecking the Files On Request checkbox.
5. Set your corporate OneDrive download speed
You may need to control the flow of data being downloaded at first, especially if OneDrive is being introduced to the company for the first time. Several companies have experienced issues with critical business services slowing down when hundreds or even thousands of new users activate synchronization and begin downloading content at the same time. Because files stored in the cloud are not automatically downloaded to clients when file On-Demand is enabled, it significantly reduces network impact.
The OneDrive sync client has built-in bandwidth controls to help you manage your network. Small businesses should adjust these settings on each user's system, according to the advice. To view the settings, right-click the OneDrive for Business sync client and select Settings-> network.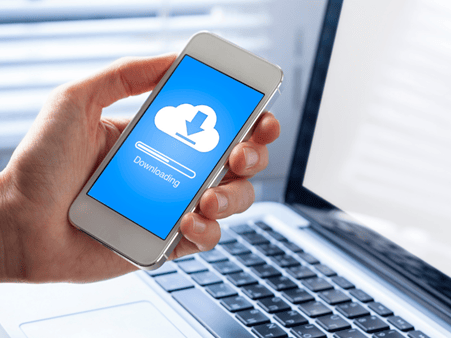 6. Protect data on mobile devices with a password
OneDrive allows you to protect the app without using third-party apps. Keep your data safe.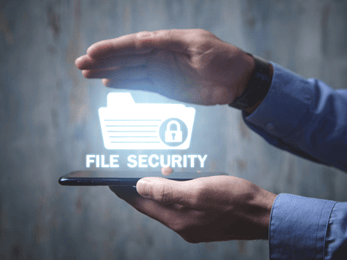 Now that you've seen how OneDrive works, you can see why it's such a cost-effective service. Furthermore, Microsoft's dependability and compatibility make it one of the most widely used operating systems worldwide.
It's unlikely that you'll ever work without this service once you've started using it.
Now all you have to do is get OneDrive and start using it!
Fill out the form to get your free guide
Build and improve your digital workplace with more than 100 features and innovative, engaging and intelligent ideas.
Fill out the form and receive your free guide now!