Internal communication: what is that, and how can you enhance it in 2022 using Microsoft 365
Internal communication is critical, especially in today's world where we're becoming more accustomed to working from home. This is an area where we must concentrate our efforts because good internal communication leads to increased employee involvement. We see an increase in productivity and company performance as a direct result of our efforts.
Let's, however, try to better understand the meaning of internal communication and the tools that can be used to achieve a high level of corporate communication.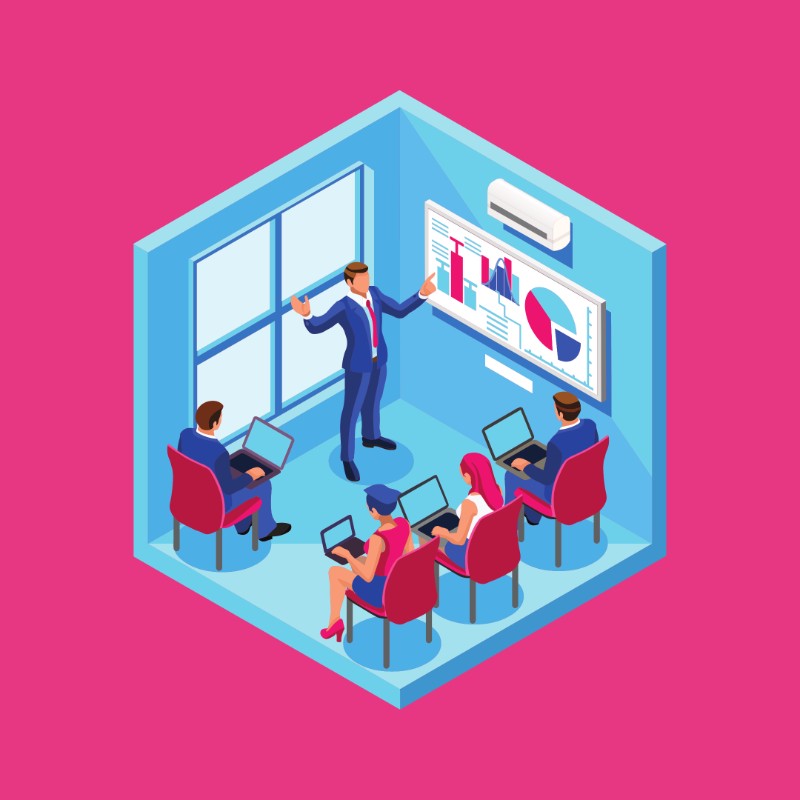 What you will find in this article
What does internal communication mean?

What tools you should use to get an effective internal communication

What is Microsoft 365

Why you should use the company intranet for your internal communication

Which tools does Microsoft 365 offer?
Internal communication: what does it mean?
Internal communication refers to the flow of information within a company as well as the management of internal relationships.
To increase employee engagement and motivation, it must be managed effectively. This necessitates the company's use of more fluid and immediate processes.
Internal corporate communication is beneficial because it allows people to connect with their coworkers and serves as a means for the organization to communicate its values, identity, mission, and goals to its employees.
Workers will feel more informed, involved, and a part of the company's reality as a result.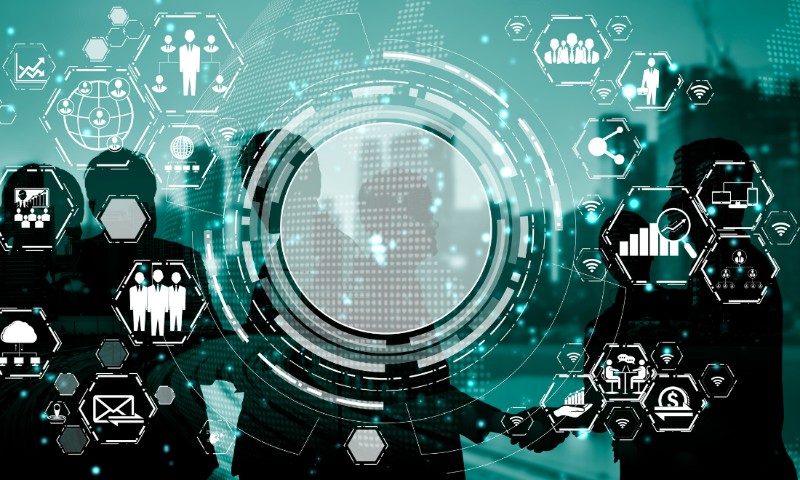 Which direction should communication follow?
Internal business communication can occur from the top-down as well as the other way around.
Top-down communication begins with management and extends to employees through rules, press releases, and service announcements.
Bottom-up communication begins with employees and is extremely useful because it provides them with the means and tools to express their thoughts and ideas.
Remember that employee feedback is critical to the company's success because it helps improve the working environment.
Every organization must promote information dissemination, sharing, and knowledge. They must be able to interact with one another and share their thoughts and concerns.
Internal corporate communication must be effective in order to disseminate information and create a positive working environment.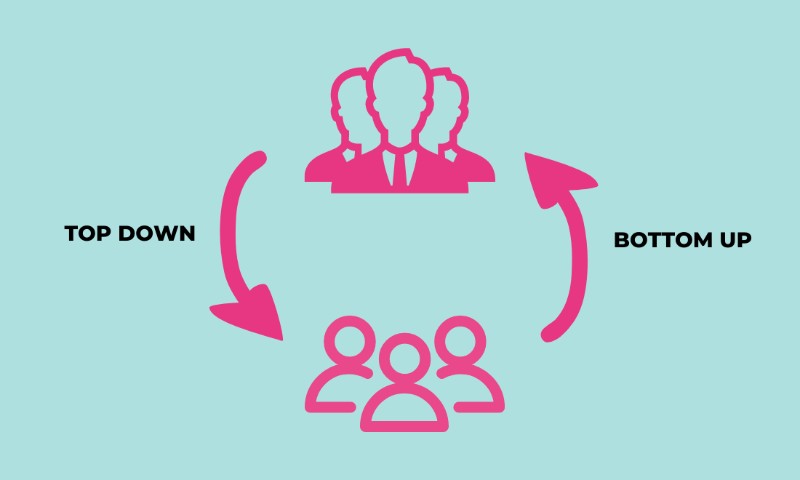 Internal communication tools
Choosing the best tools for functional and effective internal communication is essential.
These should be used by the company to share information and by employees who can contribute their thoughts in the creation and transmission of the information.
In this regard, Microsoft 365 provides a set of integrated tools that ensure effective and creative internal communication and collaboration among business teams.
SharePoint Online, Microsoft Teams, Microsoft Planner, Microsoft Yammer, and Microsoft OneDrive are among them.
Let's take a closer look at these useful tools.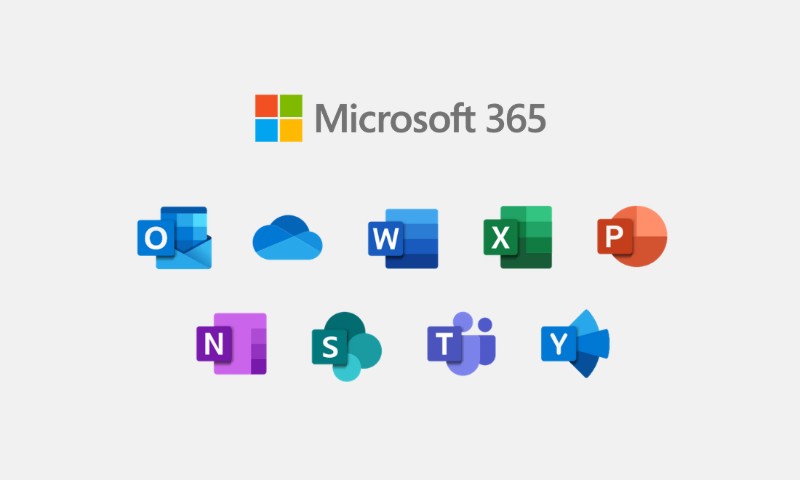 What is Microsoft 365
Microsoft 365 is a cloud platform created by Microsoft that is available as Software as a Service.
It includes the classic suite's applications (Word, Excel, PowerPoint, and all others), as well as a new set of innovative services designed to facilitate collaboration and internal corporate communication (SharePoint, Teams, Yammer, and others).
Thanks to its high flexibility in installation, subscription, and security features, Microsoft 365 can help you improve productivity, collaboration, and internal communication in a variety of ways.
As a result, Microsoft 365 enables you to:
Increase your output.

Cut the costs.

Use innovative, up-to-date tools and services

Everything you need for internal corporate communication is in one place, and you can get it by signing up for a user subscription plan.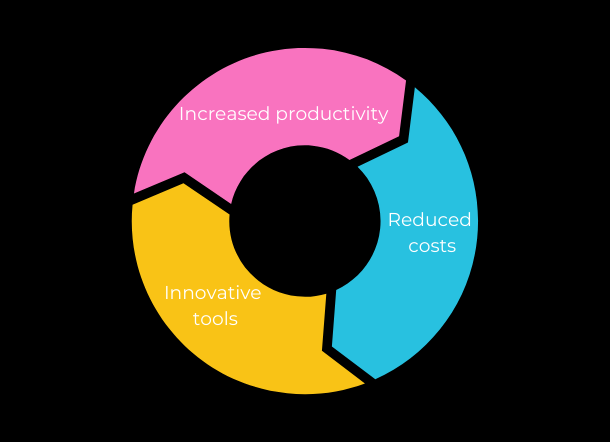 Why use Microsoft 365 for internal communication?
You can save time with Microsoft 365 and its internal communication and collaboration tools.
You won't have to merge changes made by any colleague to a document, and you won't have to go through all your emails looking for a file or attachment.
Simply upload your Word documents, Excel spreadsheets, or PowerPoint presentations to the cloud storage shared by others. You can collaborate with multiple people at the same time once a file is shared in the cloud. In addition, any changes made by your coworkers will be displayed in real-time to ensure that everything stays in sync.
Microsoft 365 is, without a doubt, the most secure solution for managing collaboration on corporate intranets day after day.
It provides a comprehensive set of collaboration tools that can be tailored to each digital company's and team's specific needs to improve processes and internal corporate communication.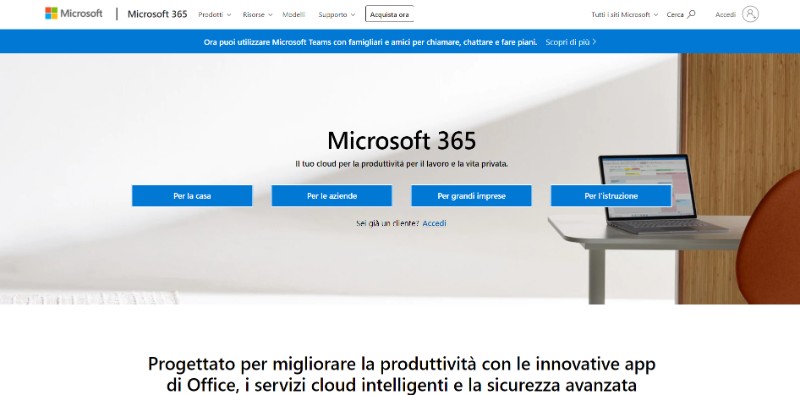 Internal communication with the company intranet
An intranet is an extremely useful tool for businesses. It includes several features and resources designed to improve and implement communication processes and, as a result, corporate culture.
Internal communication is critical to an organization's success, so having a properly functioning intranet is critical.
Also see: Company intranet: 20 ideas to grow it in 2022
Internal company communication is always active with an intranet thanks to the push notification system, and fast and effective communication is possible thanks to the information storage system on the online cloud.
It engages its employees, keeps them informed about the company's operations, and encourages collaboration.
You'll also have several ways to monitor and check employee engagement thanks to the intranet: feedback, blogs, forums, comments, and message boards.​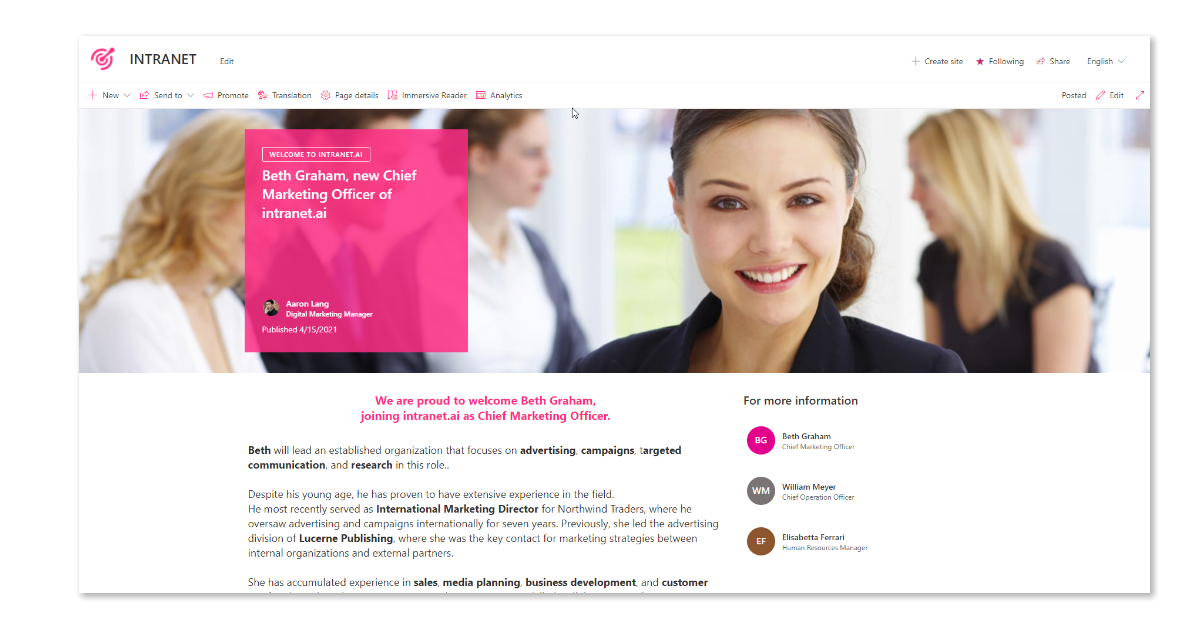 What is intranet.ai?

It's the ready-to-use SharePoint intranet,
designed to reduce costs and implementation time.


Starting price is 2.450€ for a fully-featured intranet.

More than 25 features, including Intelligent Search, Document Management, Company News, and Teams Push Notifications.

100% integrated with Microsoft 365, Viva, and Power Platform.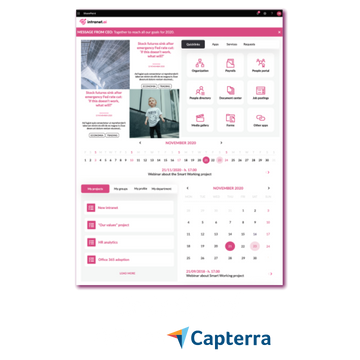 SharePoint Online
The Microsoft 365 intranet is SharePoint Online. It reflects the company's identity as well as its "voice."
It's a company-wide digital cloud service that lets you create, modify, and manage work team websites, documents, and workspaces, as well as intranets, extranets, and custom collaborative solutions.
Internal and external team members, as well as different devices, can securely share digital documents.
Based on the needs and achievement of specific objectives, SharePoint facilitates and supports teamwork for each project group, department, and site.
SharePoint allows you to share files, data, information, and resources with ease and security on PCs, Macs, and mobile devices.
Information can always be accessed from any mobile device, boosting individual productivity, and improving internal corporate communication strategies.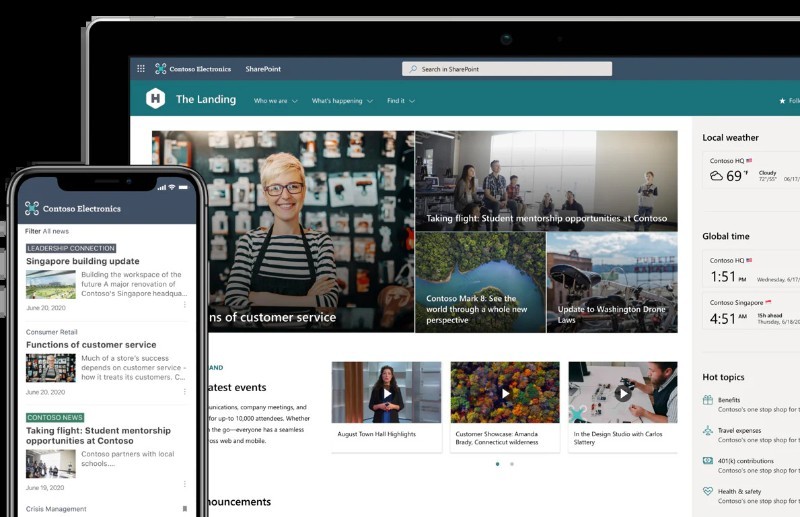 Why should you use Microsoft 365 intranet?
You can use SharePoint Online to create and manage internal company sites, customize them for specific needs or projects, and share them with customers and suppliers.
You can create documents, synchronize them, and collaborate in real-time with other people working on the same project. These are the advantages of starting a digital cloud business. Furthermore, the 365 suites update every document edited on any device, even if it is not connected to the internet.
In this way, the platform facilitates information sharing, employee collaboration, and the implementation of 360-degree internal communication.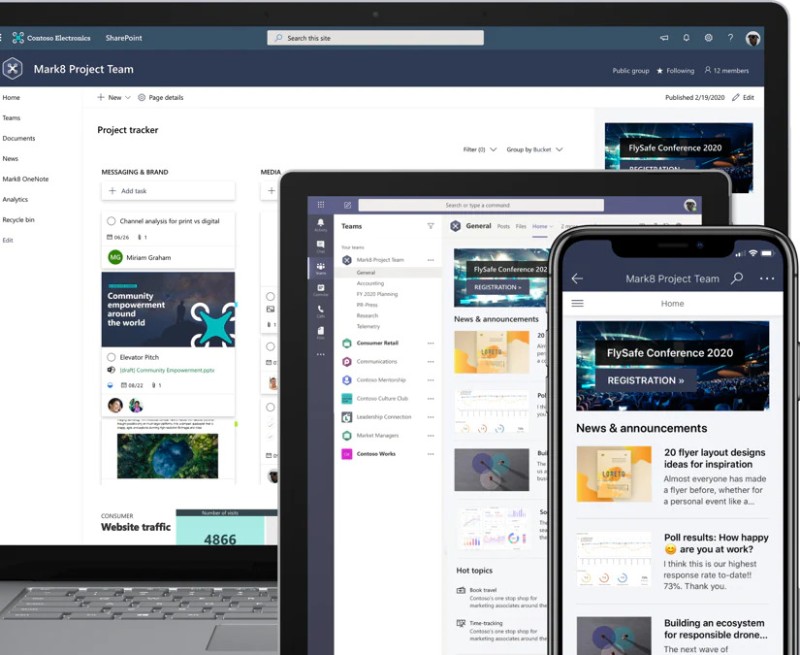 Internal communication with Microsoft Teams
As previously stated, communication is a critical component of collaboration and, as a result, internal company communication.
As a result, Microsoft has introduced Microsoft Teams, a chat-based workspace that facilitates communication and collaboration within a company's internal network.
All other Microsoft 365 applications, such as Planner, OneNote, and SharePoint Online, are compatible with this tool.
Microsoft Teams is a collaborative digital workspace that brings people, content, conversations, and apps together in one place.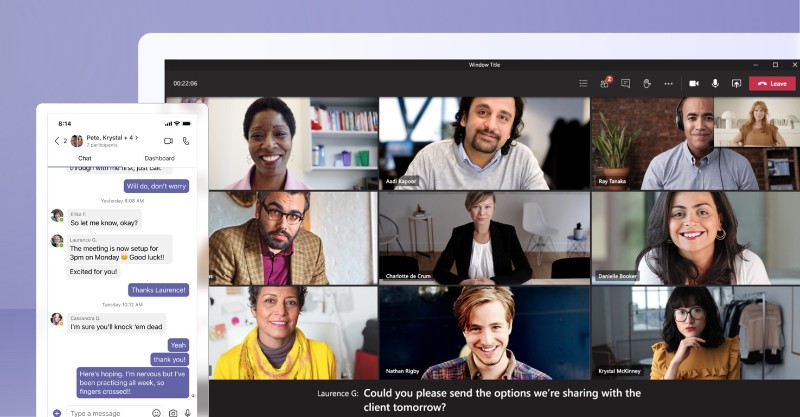 Using Teams, what can you do?
Chat with other group members

Receive notifications

Make audio and video calls

Share your screen

Make appointments and synchronize them with your calendar

Share files and collaborate on them
Microsoft Planner
Microsoft 365's Planner is a task management tool.
It enables teams to organize the activities of a group of people, classify them according to their requirements, and receive push notifications to keep track of deadlines.
Planner can be used to plan a marketing event, manage a project, prepare for a client meeting, or conduct a simple digital exchange of opinions on a product or document that will be processed in your digital company.
You can use the planner to set times and deadlines for all your company's activities.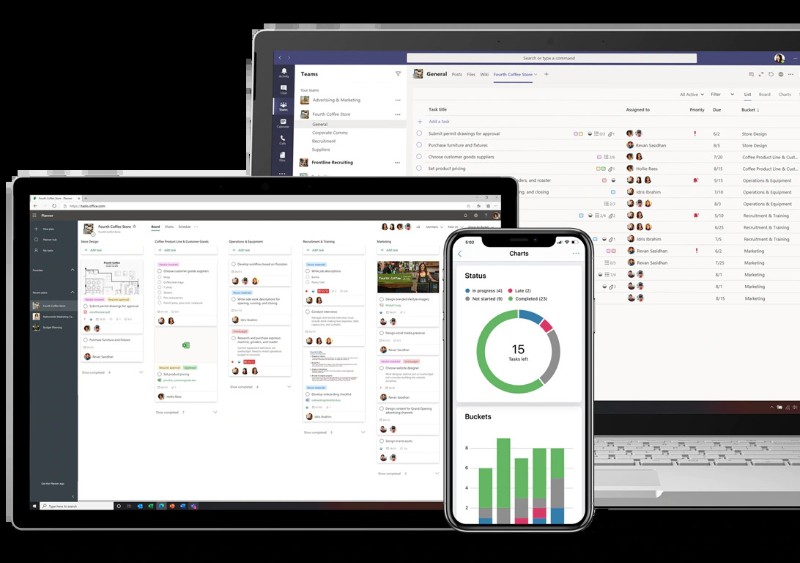 Microsoft 
Yammer
There are many ways to communicate and collaborate with your work team, thanks to a digital cloud company, email, text messages, and collaboration tools.
Yammer is the best tool for creating a social network for the digital workplace if your employees already use social media platforms like Facebook, Twitter, and Instagram.
Yammer is a corporate social networking tool that aims to bring people together from all over the world and improve internal communication.
Employees can post messages or ask questions that they need to be answered in order to perform their jobs, find specific content, or learn more about the company.
What is Yammer's goal? Allowing people to communicate at any time and from any location while also encouraging corporate clashes.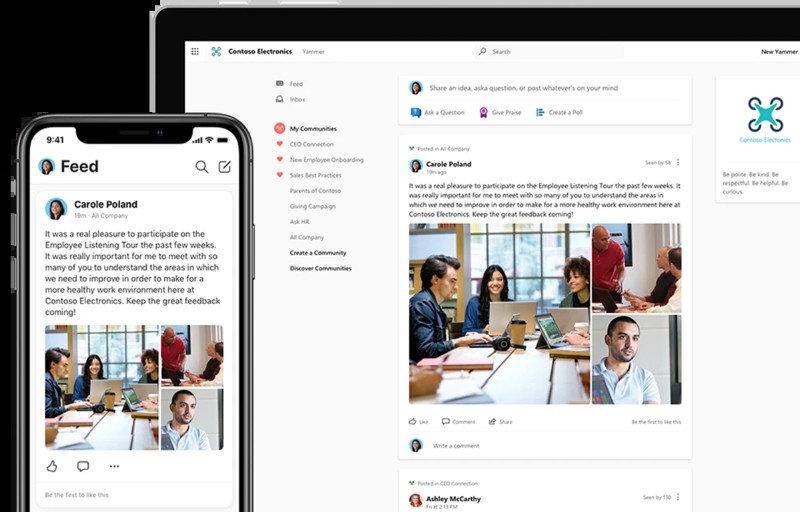 Microsoft OneDrive
Microsoft OneDrive for Business is a cloud folder where you can store all your personal files and access them from any device, at any time.
The main advantages of OneDrive are its cross-platform sync and compatibility. It enables you to create a file on your computer and edit it on your tablet or smartphone, saving all changes.
OneDrive for Business is a critical digital cloud collaboration and communication tool for businesses. It allows you to easily share files both inside and outside the company, depending on the security rules set by the IT administrator.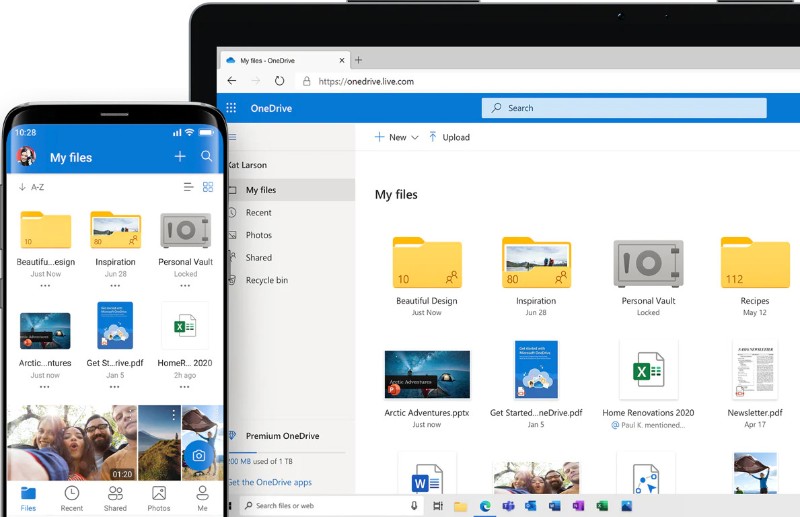 Conclusion
As a result, we can conclude that internal communication is essential for a successful company, both in terms of employee engagement and productivity.
It can be implemented and enhanced with dedicated digital tools that ensure success, as we've seen. The best tools to use are those provided by Microsoft 365.
Fill out the form to get your free guide
Build and improve your digital workplace with more than 100 features and innovative, engaging and intelligent ideas.
Fill out the form and receive your free guide now!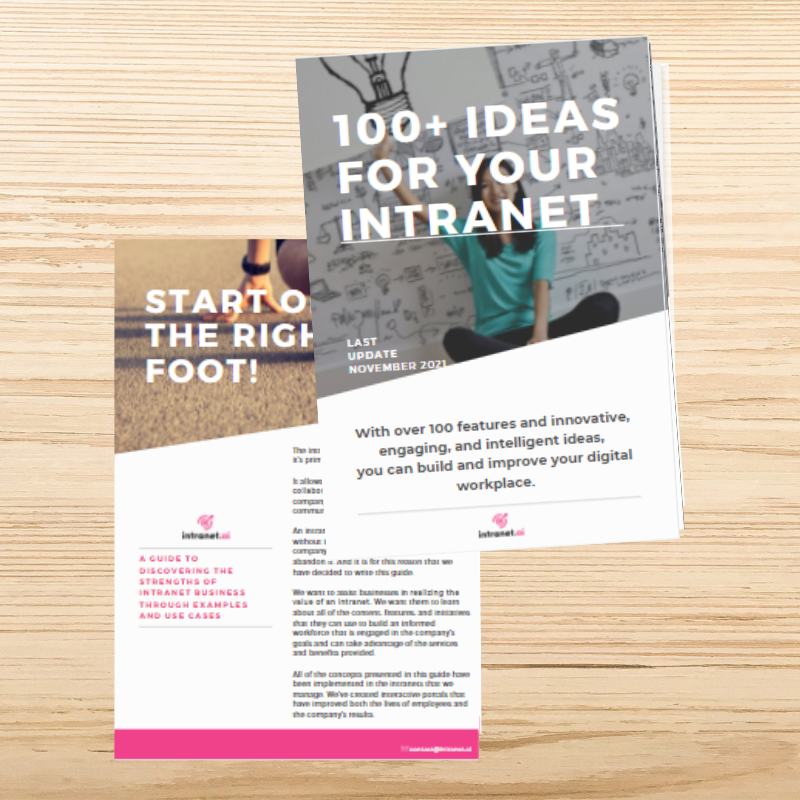 Giuseppe Marchi

Microsoft MVP for SharePoint and Microsoft 365 since 2010, Giuseppe founded Dev4Side and intranet.ai with the aim of helping companies to have a simpler and more effective working environment.
He works as a consultant for everything related to digital collaboration, intranet portals and Microsoft cloud platforms.