THE ADVANTAGES OF THE INTRANET
What is a SaaS Intranet?
Learn about SaaS intranets and how they work.
You'll also learn how to take advantage of the benefits and how to select the SaaS intranet that best meets your needs in this article.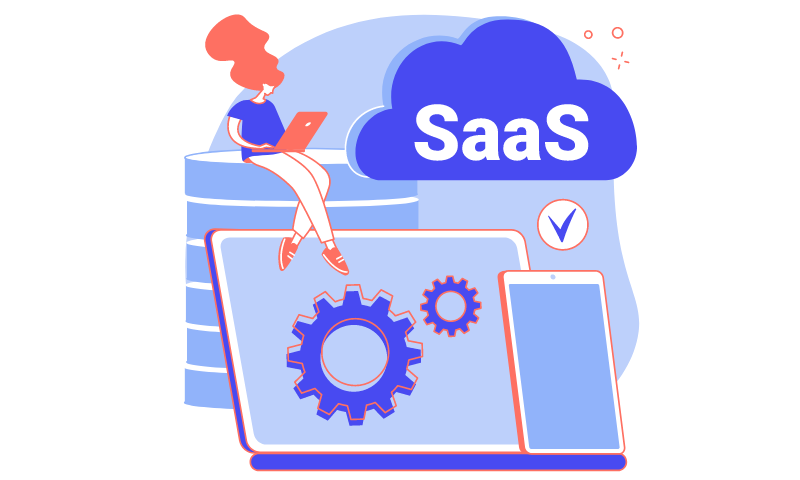 What you will find in this article
What is the Saas intranet

How it works

What are the benefits that you can gain from using it?
How to weigh the pros and cons of a SaaS intranet

What is a SaaS Intranet?
A cloud computing service that provides services over the internet is known as a Saas service.
A Saas intranet (Software As A Service) is one in which the intranet software is provided by third parties rather than being installed locally on the company's internal network. A provider provides the hardware and software, and the user only uses the software's functions via an internet connection.
Even well-known software companies, such as Microsoft, with Microsoft 365, provide SaaS intranet solutions.
How does an Intranet as a service work?
The intranet is delivered as a service with Saas. Users will always log in with their company accounts, and any expenses will be billed monthly or annually. Applications are run directly online rather than on your computer.
The provider is solely responsible for the provision, maintenance, and updating of programs. Users only need a web browser to access the solution: they can use any Internet-enabled device to access the online tool with their login information, whether it's a desktop or a mobile device.
You can access the system at any time and from any location, whether you're at work, at home, or on the go. This ensures that company data and tools are always available.
Previously, businesses were frequently forced to install additional software and purchase licenses. The Saas model is much easier to use and is growing in popularity: it provides an excellent user experience and creates a business-friendly social intranet.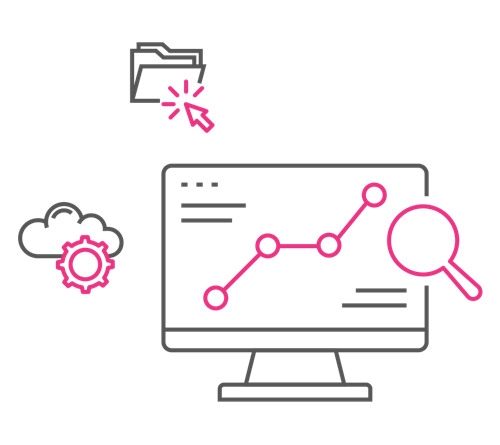 The advantages of a SaaS Intranet
An intranet as a service is a cloud-based solution that is gaining traction in a variety of industries. When compared to locally installed software, it provides numerous benefits to both users and businesses, including:
Rapid start-up and immediate provision of services to customers: instead of sending software packages and issuing licenses, the service simply needs to "access the network" to become operational.
The provider's responsibility for maintenance reduces the workload of its collaborators. IT teams, in particular, can focus their resources on equally important activities for the company instead of worrying about software installations, licenses, upgrades, and maintenance.
Employee engagement: it is no longer necessary to issue licenses or install software for new employees. It is usually sufficient to re-register in the online tool, easing the integration of new collaborators and allowing them to begin their work sooner.
The use of services by different devices both inside and outside the office: software is no longer bound to a single workstation. Users can use the applications provided with access to data even when they are not in the office or on other systems.
Security standards: data loss due to local hardware and software problems is minimized when all data is stored remotely on a cloud server. Smaller businesses are subject to the same safety regulations as larger businesses.
New functions are implemented much more quickly: when you run software on the provider side, the latter also manages it. This ensures that the user is always using the most recent version of the services.
User-centered: instead of paying a lump sum, companies pay per user. Software licenses were often prohibitively expensive in the past, especially for small businesses. Business expenses can be efficiently controlled thanks to the payment options available to each user.
How to choose an intranet SaaS?
This is a decision that involves more than just costs; there are several factors that can help you make the best decision for your company.
Although the Saas model is rapidly gaining traction, and competitive pressure is driving continuous improvements in data security and performance, it is not the best option in every situation.
As a result, it's critical to determine whether a SaaS intranet is the best option for your company:
Company data is transferred to the provider: even if the manager promises maximum secrecy and security, and the data is contractually protected, the service retains all of the company data, and you must determine the level of confidentiality of this information.
Internet connection performances: because Saas is an online service, it is critical to have a good Internet connection. Many providers also provide offline mode, which allows you to work without access to the Internet and then synchronize your data when you reconnect.
Compatibility: the performance of web tools varies depending on the browser used. Hope you're not still using Windows 7!
What is intranet.ai?

It's the ready-to-use SharePoint intranet,
designed to reduce costs and implementation time.


Starting price is 2.450€ for a fully-featured intranet.

More than 25 features, including Intelligent Search, Document Management, Company News, and Teams Push Notifications.

100% integrated with Microsoft 365, Viva, and Power Platform.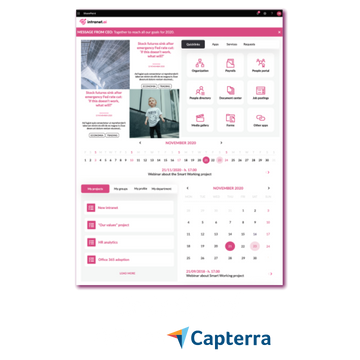 Giuseppe Marchi

Microsoft MVP for SharePoint and Microsoft 365 since 2010, Giuseppe founded Dev4Side and intranet.ai with the aim of helping companies to have a simpler and more effective working environment.
He works as a consultant for everything related to digital collaboration, intranet portals and Microsoft cloud platforms.