With Saas intranet (Software As A Service), the intranet software is not installed on your company internal network, but served by a third party.
The provider distributes the hardware and software.
The user avails of the software functions only from the outside.
Saas is, by definition, is a cloud computing service, one of the largest fields of development for companies.
Even leading software developers, such as Microsoft with Microsoft 365 now offer Saas intranet solutions inside their products.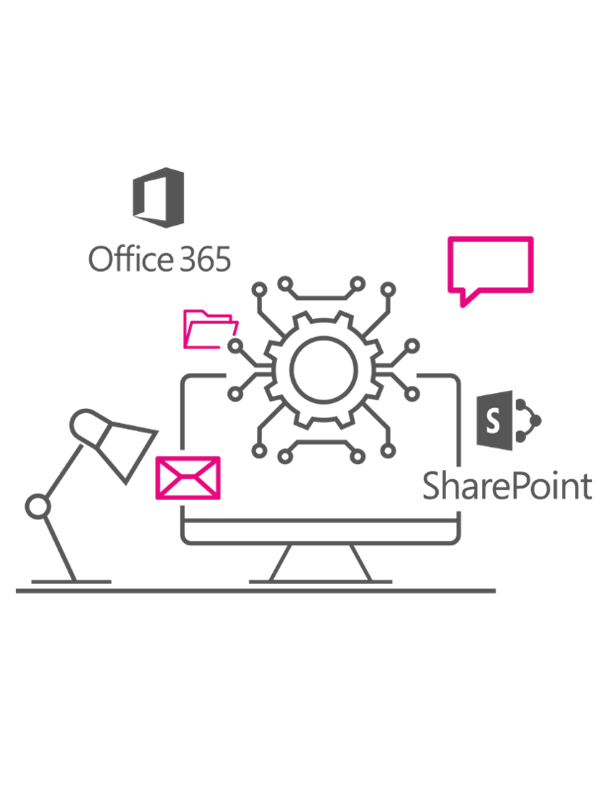 How does an Intranet as a service work?
With Saas, the intranet is provided as a service. Users will always access using their company accounts, and any costs incurred are billed monthly or annually. Applications are not executed on your computer, but directly online.
Provision, maintenance, and updating of programs are the direct responsibility of the provider. Users only need to access the solution via a web browser: it is possible with any Internet-enabled device to access the online tool with his or her login information, from a desktop or mobile device.
Access is available at any time, from any location even if you are in the office, at home or on the move. In this way company information and tools are always available.
In the past, companies were often forced to install more programs and purchase their licenses. The Saas model is much easier to use and is becoming increasingly popular: it has excellent user experience and creates a social intranet that is great for business.
Benefits of a Saas Intranet
An intranet as a service is a cloud solution that is gaining ground in many areas. It offers many advantages both for users and for companies compared to locally installed software, such as:
Rapid start-up and immediate provision of services to customers: instead of sending software packages and issuing licenses, the service only needs to "access the network" to become operational.
The maintenance entrusted to the provider reduces the workload of its collaborators. In particular, IT teams no longer have to worry about software installations, licenses, upgrades, and maintenance, but can concentrate their resources on equally essential activities for the company.
Employee engagement: it is no longer necessary to issue licenses to new employees or install the software. It is usually sufficient to re-register in the online tool, thus facilitating the integration of new collaborators, who can start their work in less time.
The use of services both inside and outside the office by different devices: the software is no longer necessarily tied to a single workstation. With access data, users can use the applications provided even when they are not in the office or other systems.
Security standards: storing all data remotely on a cloud server minimizes data loss due to local hardware and software problems. Smaller companies enjoy the same safety standards as larger companies.
New functions implemented much faster: when you execute the software on the provider side, the latter also takes charge of its management. In this way, the user can be sure of always using the latest version of the services.
User-oriented: companies do not pay lump-sum payments but per user. Especially for small companies, software licenses were often too expensive in the past considering their size. Thanks to the payment options per user, business expenses can be efficiently controlled.
How to choose to go with an Intranet as a service?
This a decision not only related to costs, but there are several factors that can contribute to making the right choice for your company.
The Saas model is spreading rapidly, and competitive pressure contributes to the continuous improvement of data security and performance issues, but it is not the correct decision for every situation. 
So it is crucial to evaluate whether a Saas intranet is the right choice for the company:
Company data is transferred to the provider: even if the manager promises maximum secrecy and security and the data is contractually protected, the service keeps all the company data and you must identify the level of confidentiality of these information.
Internet connection performances: the Saas is an online service, so a good Internet connection is essential. Many providers also offer offline mode, which allows you to work without the Internet and synchronize data as soon as you go back online.
Compatibility: web tools can have different performances depending on the browser used. Hope you're not still using Windows 7!
Are you ready to improve your workplace?
Request the demo now and find out how intranet.ai can help you create what you want for your company.