YOUR INTRANET RESOURCE
Intranet collaboration tools for your company
The intranet is made up of people. These people are the employees of the company.
Promoting their collaboration means helping them do their jobs better and more effectively, providing them with all the content and tools they need to feel a productive part of the company.
Let's see how the intranet implements this aspect.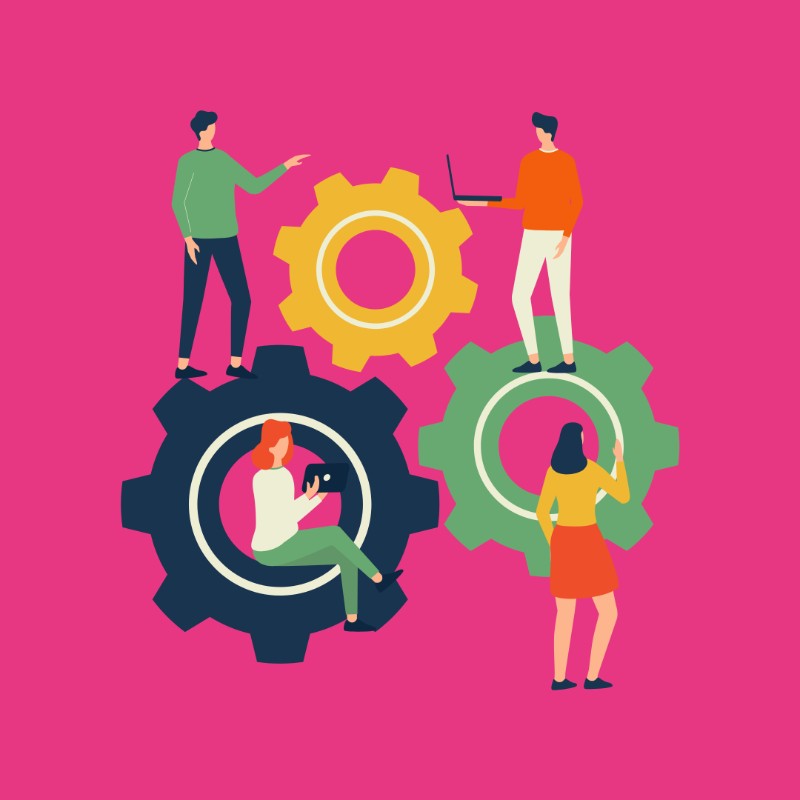 What you will find in this article 
The tools that the intranet offers for employees for collaboration
Building internal communication and effective collaboration
Why should you useTeams or Yammer in your company
Push notifications to keep communication active
Intranet collaboration tools in your company
How can a company's collaboration be boosted? What's the point of aiming for its implementation?
If it used to be necessary to gather in a room in front of a blackboard and communicate all of your ideas in a large brainstorming group, digitalization now allows you to do a lot more.
Collaboration and work sharing processes are favored by applications and cutting-edge tools of all kinds, which allow for the expected results to be amplified.
The intranet, or digital workplace of the company, is a shared workspace where every employee can stay in touch with their team in a timely manner.
And we'll figure out how to do it better.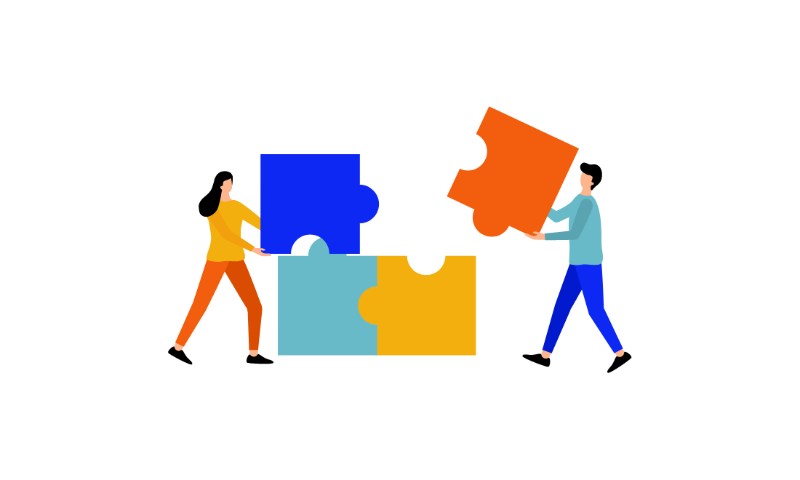 The intranet user is a participant
The idea that an intranet is a tool managed only in a top-down way, therefore only by the top management who produce content and send it to the rest of the employees, is wrong.
Individual work that is compared to anything puts the company at a disadvantage.
The corporate intranet is a community platform. The corporate intranet is collaboration and sharing.


Collaboration produces the innovative solutions and outcomes that businesses require to grow and succeed.
It is therefore essential that every intelligent intranet has virtual spaces in which the individual employee has the chance to express themselves and immediately collaborate with others.
Such a bottom-up intranet promotes free expression and increases employee engagement.
There are three types of collaboration that we can identify:
Teamwork;

Collaboration within the community;

Online collaboration.
For the company, each of them entails a constructive exploration and discussion of ideas.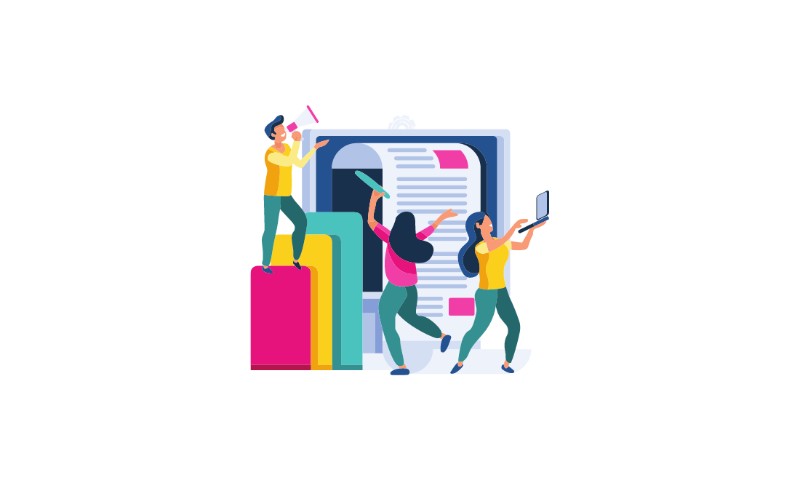 These processes, on the other hand, are not one-time occurrences or something that can be easily applied without prior training. Collaboration is an ongoing process that must improve over time. Working relationships become more meaningful and productive as a group of people becomes more accustomed to working together.

More relaxed and fluid relationships will allow for more sharing and discussion of ideas, which will lead to the development of results that will help the company succeed.
What's the best way to start?
1) Communication
Even though it is self-evident, it is important to mention because it is the foundation of collaboration.

You must instill in your employees the idea that they have to share their ideas with coworkers, contacts, managers, and other internal resources.
As each thought is judged and analyzed by third parties before going beyond the company boundaries, confronting each other allows for the development of better ideas and greater understanding.

These benefits are only possible because of communication.
Discover our Intelligent Groups and Company Departments features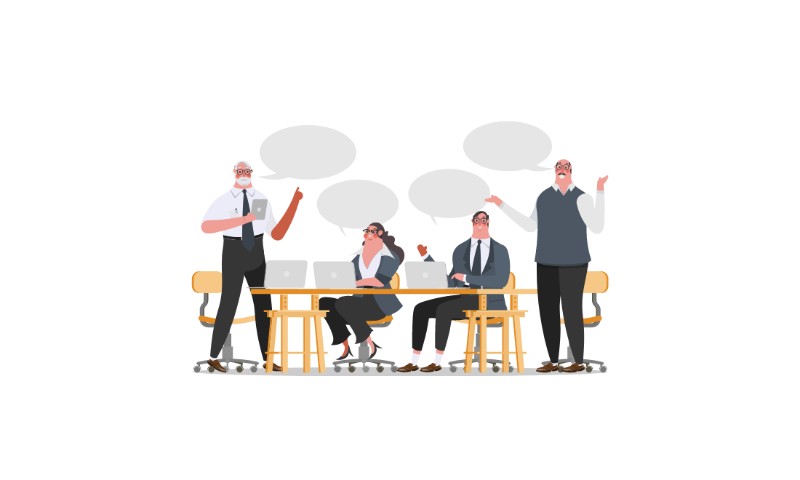 2) Visualization
It is critical that every concept be represented in images in order to communicate it in a clear and concise manner. Understanding, strategic thinking, and planning are all aided by visualization.
Images are up to 6 times more effective than words alone or as we've all heard, "a picture is worth a thousand words."
Communication is more fluid and understandable for each team member when there is an abundance of images in the collaboration.
Check out Company Media to boost your team communication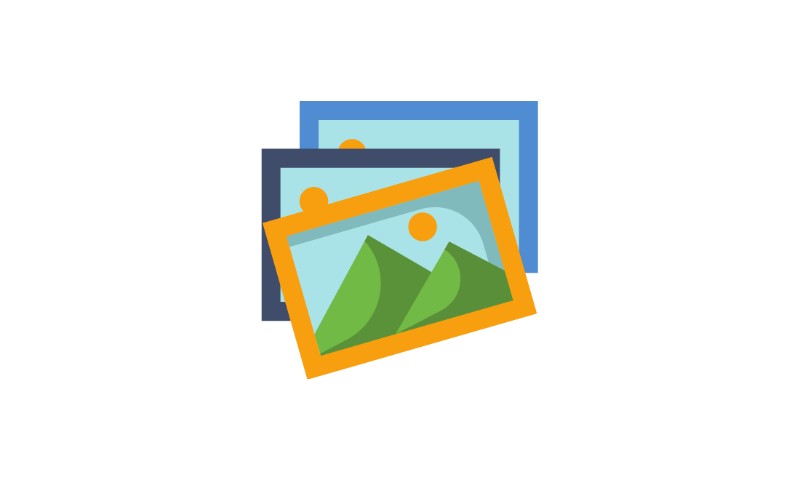 3) Recognition
Working as a team entails sharing information and combining multiple minds to compensate for each other's shortcomings. This is why every successful working group must recognize the importance of each individual member.
When a member of the team contributes to a good idea, completes a difficult task, or displays constructive critical thinking, you must give credit.
When members of a relationship feel recognized and appreciated, it performs best.

Furthermore, it is critical for employees to remember that they are part of a group because they are skilled in a field that others lack.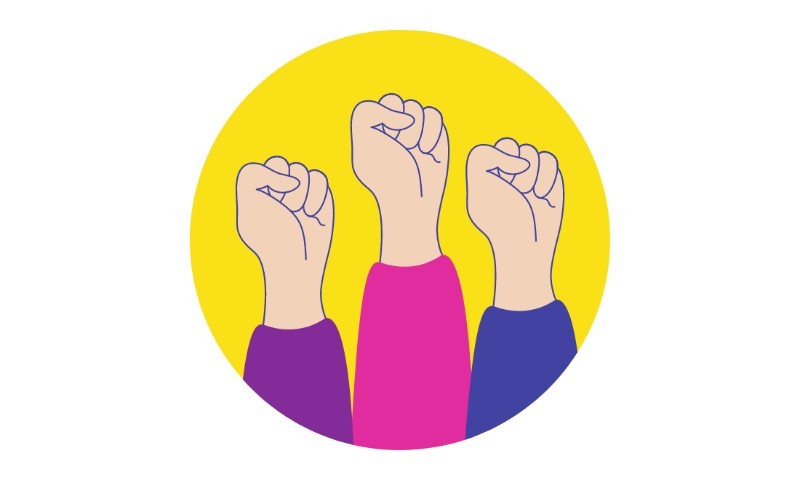 Other reasons to encourage collaboration
For the following reasons, businesses should encourage collaboration:
It encourages self-reflection, or collaboration, by requiring each member to articulate, think, and question their abilities. It's better to have two heads than one.


Problem solving necessitates the application of a wide range of knowledge and skills, resulting in a variety of solutions. By eliminating the need for outside consulting, virtual collaboration helps the company save a lot of money.


Knowledge sharing is promoted because more people with different abilities are compared. As a result, your business becomes an organism that promotes knowledge sharing through growth and development opportunities while also acting as a safety net in the event of failure.


Accelerate the development of solutions. Tasks can be completed in less time and with more skill sharing if there are more people involved.


Improved employee satisfaction and loyalty. Collaboration adds value to the work of all employees. Building strong bonds between them fosters a sense of belonging to the company, which boosts productivity.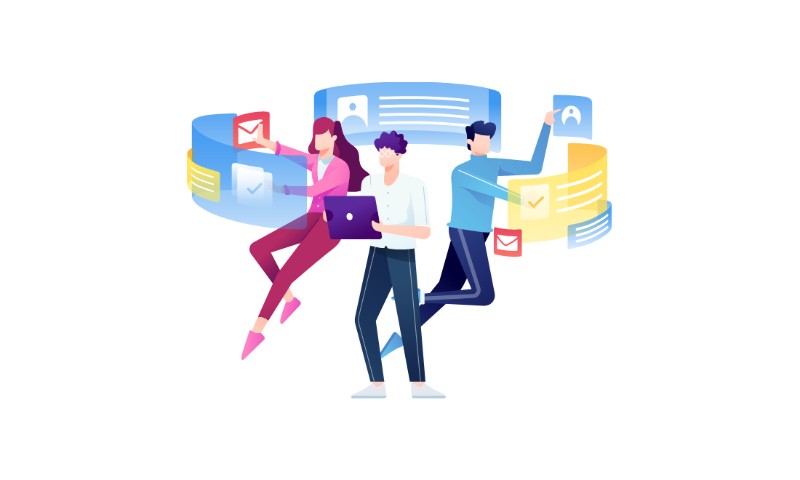 Subscribe to our newsletter!

You will find:


Short training and update videos on Microsoft 365 news.
Our guides for business digitisation.
In-depth articles on how to improve your intranet by making the most of your Microsoft 365 subscription.

You can always unsubscribe at any time.
The intranet is the perfect tool for collaboration within the company
Collaboration requires the use of tools that will improve it and make it more fluid and stimulating in the eyes of employees.
As a result, businesses make use of the intranet as a primary tool for promoting employee communication and synchronized activity sharing.
A solution that integrates with all Microsoft 365 applications, such as intranet.ai, is unquestionably advantageous. The 365 suite is the market leader in business collaboration, with over 1 million businesses using it.
You can synchronize documents, collaborate with others in real time on the same document/project, and have it updated instantly on all devices, even if you don't have access to the internet.
Users can send messages, communicate in real time, share files and information of any kind, and receive push notifications using applications like Sharepoint, My Workplace, Microsoft Teams, or the corporate social network Yammer.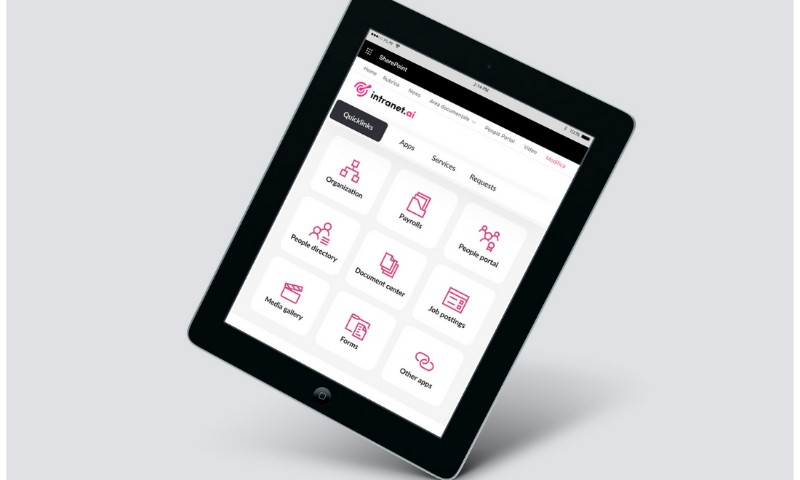 Sharepoint
Microsoft Sharepoint Online is a web-based service that lets you create, design, and manage websites, documents, and team work areas, as well as create private intranet, extranet, and collaboration solutions.
It will allow you to securely collaborate on digital documents with team members inside and outside your organization using mobile apps, PCs, and Apple devices on a variety of devices.
According to specific needs, Sharepoint Online promotes and supports teamwork in each project group and department. You're only a few clicks away from sharing files, data, information, and resources on your PC, Mac, and mobile devices, allowing you to collaborate easily and securely.
Sharepoint Online enables you to manage precise processes and find information with a few mouse clicks, allowing you to make common decisions and take action.
Individuals and businesses can access information at any time and from any location, increasing their productivity.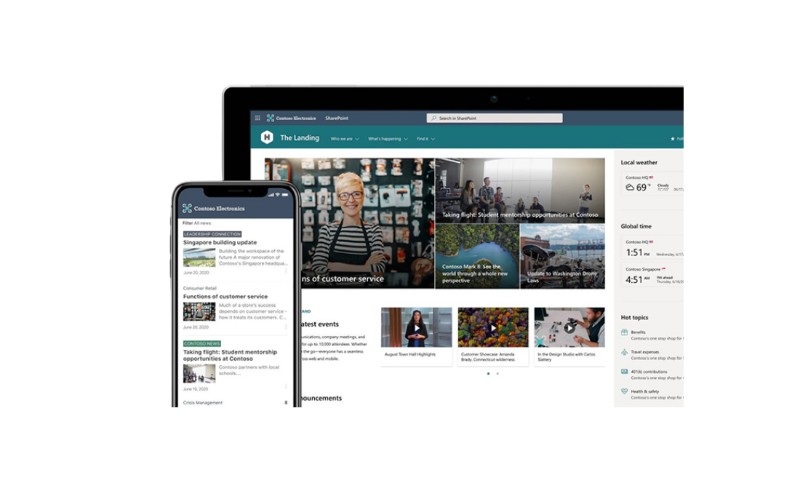 My Workplace
Intranet.ai offers My Workplace to make workflow management easier.
What exactly is it?
On your intranet, a section dedicated solely to your work, activities, and projects.
You'll be able to see all of the personal projects you're working on as well as group activities on which you're collaborating at a glance.
Another option for enabling users to collaborate more effectively is to use Microsoft Teams.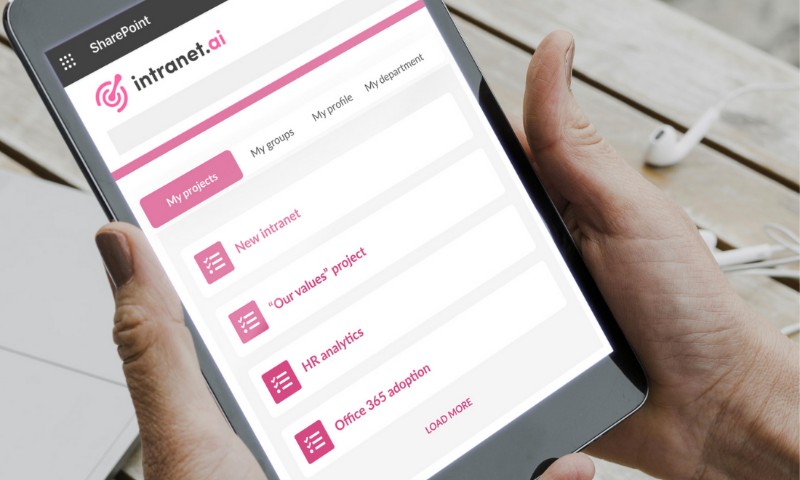 Microsoft Teams
The platform will allow you to communicate in real time, share files, and have a central location where you can find all of the information you need about a project, a department, or a group of people.
Everything can be securely shared between collaboration groups, including videos, files, documents, and reports.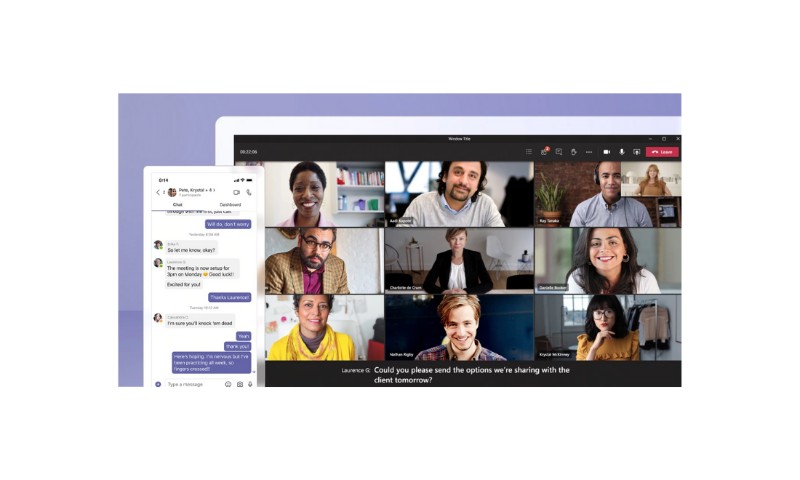 Microsoft Planner
Planner is a Microsoft 365 event management tool that allows teams to plan events for a group of people, classify them based on their needs, and track deadlines via notifications.

It can be used to plan marketing activities, manage projects, prepare customer meetings, or simply exchange opinions on products or upcoming documents.
To keep all of your activities organized, you can use the app to set the time and deadline.

The calendar display and graphs can be used to keep track of the project's progress.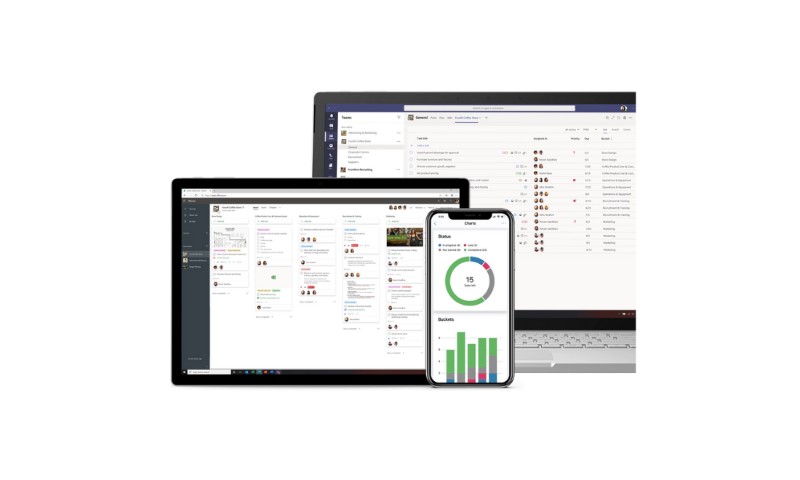 Yammer
Email, text messages, and collaboration tools are all options for communicating and collaborating with the team. Yammer is the best tool for creating social networks for the digital workplace if your employees already use social networks like Facebook, Twitter, and Instagram. Yammer is a corporate social networking tool that helps people connect, especially when they work in different locations.

People can post work-related messages or questions, search for specific content, and learn more about working life. Yammer's goal is to keep people connected.
To learn more about Microsoft Yammer, go to: Yammer, the corporate social network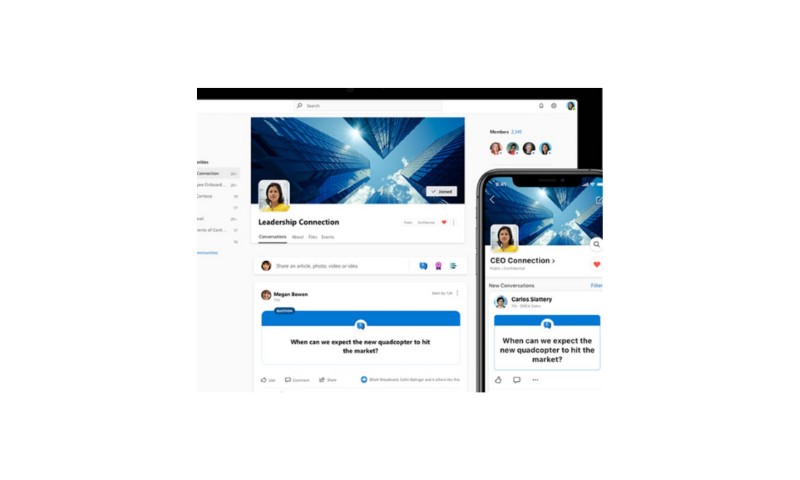 Push Notifications
Push notifications are messages that appear on the screen of your mobile device even when you aren't using it.
Your employees will receive a notification whenever users create content and post it in a section of the Intranet network, allowing them to stay informed about what is going on in their company at all times.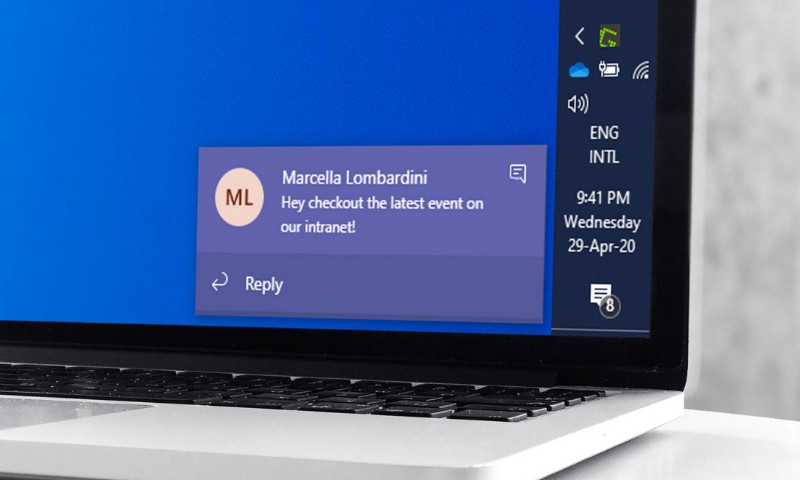 How can you use the intranet to collaborate more effectively?
Store and share documents in the cloud
The main benefit of Microsoft 365 for your company or organization is that it is cloud-based.
This means that Microsoft is responsible for the storage space as well as the applications that are used.
This reduces IT costs while still allowing Microsoft's enterprise-class security and platform to be used.
Your documents will become secure and, more importantly, the work team you're working with will always be able to access them if you create a Microsoft 365 archive in the cloud.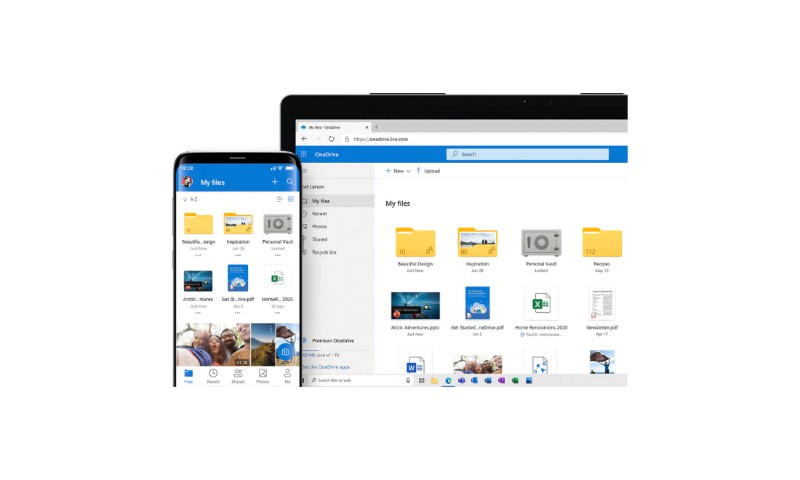 Share
Microsoft 365's collaboration tools will help you save time by allowing you to share what you've created.
You won't have to merge your coworkers' edits to the document, and you won't have to search through your emails for files or attachments.
Work together by sharing your Word documents, Excel spreadsheets, or PowerPoint presentations on a shared cloud storage account.
You can collaborate with multiple contributors at the same time after sharing files in the cloud.
If the changes occur at the same time, you'll be able to see other people's changes in real time.
You can use the shared creation feature on any device, including a web browser, a desktop computer, or a mobile phone.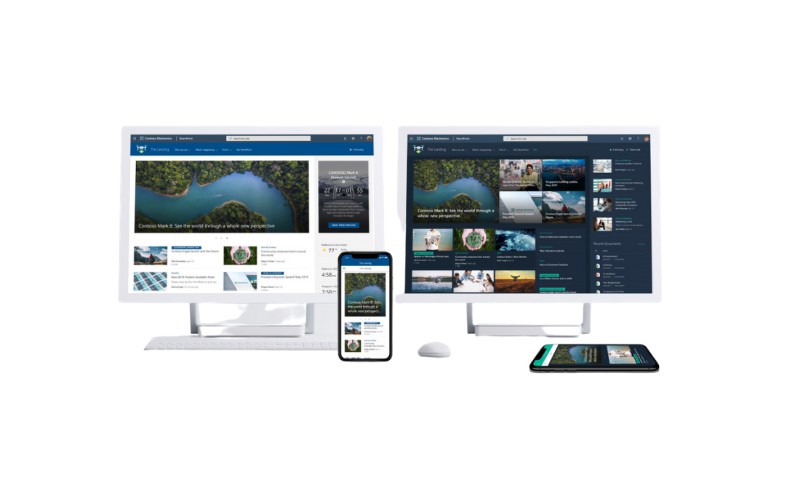 Chat
When working in a team, you may require the assistance of a colleague at times.
You can use the "mention" feature in Microsoft 365 tools to add notes or comments to documents and send them to the people you want.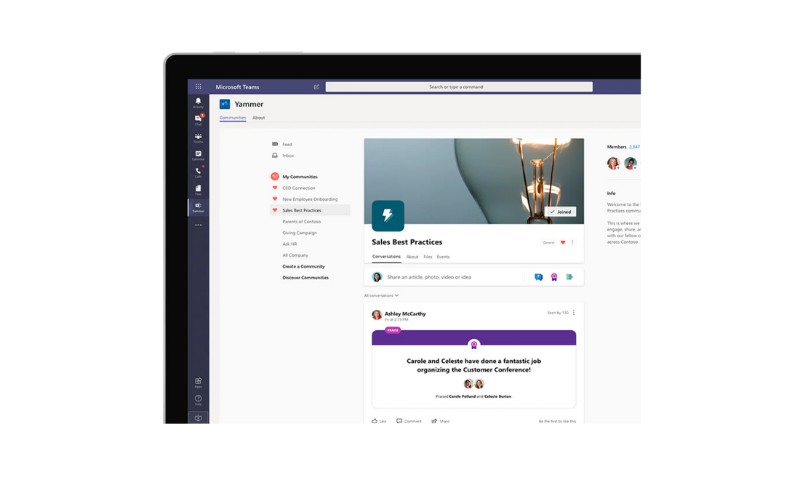 Instant Meetings
Microsoft offers a set of tools to help employees plan and execute meetings.
The Microsoft Teams, Yammer, and Stream apps will aid in the planning and execution of business conferences and meetings.
You can get all the help you need to organize meetings, prepare documents, and share them with meeting participants with Microsoft 365.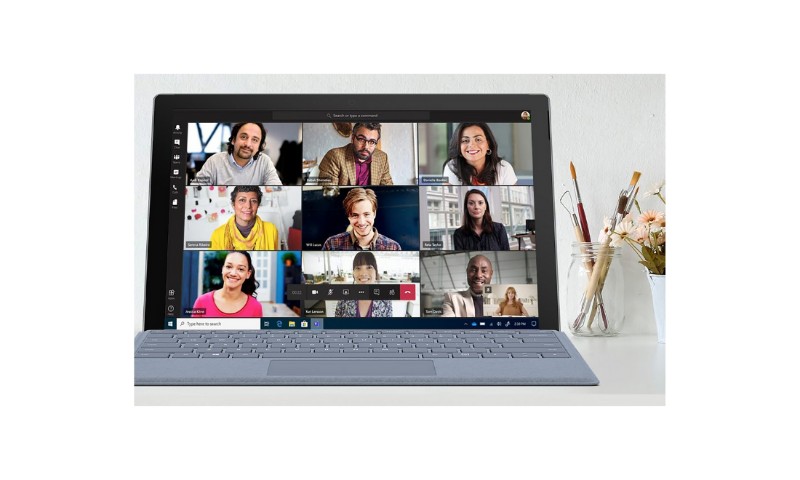 A constantly active communication channel
This technology is used by larger companies with departments and offices in other countries to establish an active communication channel between employees no matter where they are.
Push notifications are used to communicate company values or project-related information.
They also serve as an important business tool, allowing employees to avoid missing important messages or phone calls from colleagues and customers.
OOB notifications, which are available through Yammer communities and Teams groups, are another option to consider.
What is intranet.ai?

It's the ready-to-use SharePoint intranet,
designed to reduce costs and implementation time.


Starting price is 2.450€ for a fully-featured intranet.

More than 25 features, including Intelligent Search, Document Management, Company News, and Teams Push Notifications.

100% integrated with Microsoft 365, Viva, and Power Platform.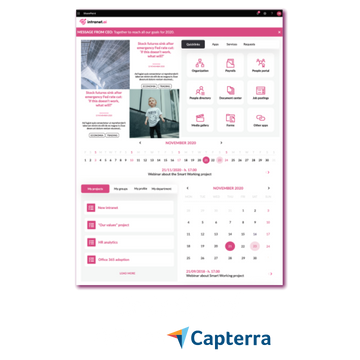 Giuseppe Marchi

Microsoft MVP for SharePoint and Microsoft 365 since 2010, Giuseppe founded Dev4Side and intranet.ai with the aim of helping companies to have a simpler and more effective working environment.
He works as a consultant for everything related to digital collaboration, intranet portals and Microsoft cloud platforms.