Intranets: which are the best ones?
Every time you ask this question, you'll get a different answer!
Technology advances, people and companies have new needs and digital habits change.
When intranet models are employed with innovation and originality, then they are the best.
What you will find in this article
Ranking of the best intranets
Which is the best intranet for your company
Which advantages does the intranet bring to your company
The intranet as a powerful tool for internal communication
The ranking of intranets
A Californian intranet company reports annually with the 10 best corporate intranets from around the world.
These intranets are evaluated by a jury for their originality, ideas, timing, interaction between colleagues, and functionality.
The focus is on tangible results within the company such as visits, views, downloads, the number of mails that the company has tracked over time, the ticketing numbers created by IT support and overall how the company's well-being has evolved.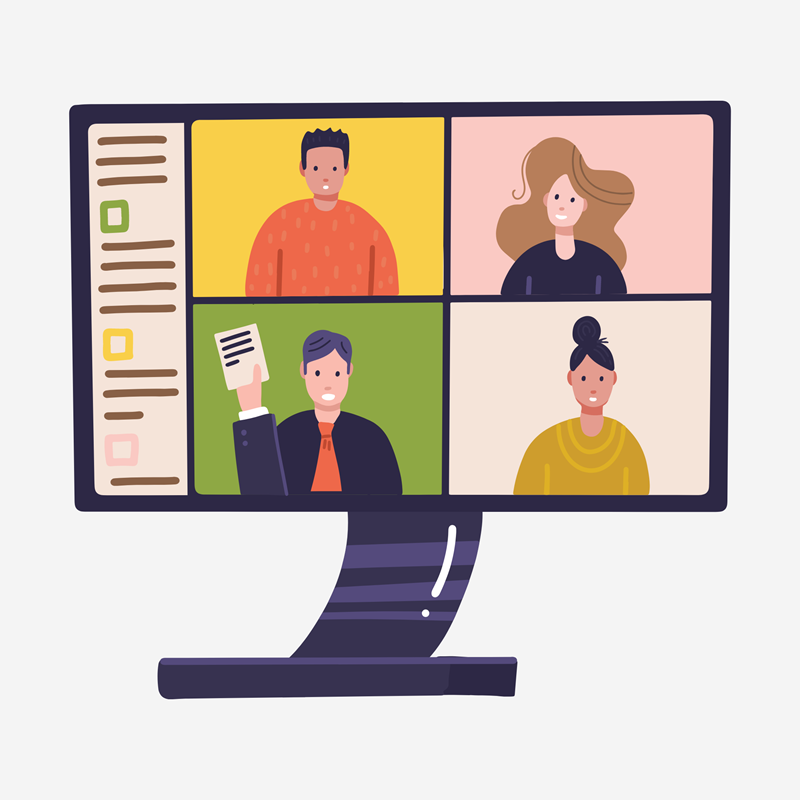 The best intranets
This year's intranets report includes:
Barkleys, the famous financial company that operates all over the world

the UN intranet, very engaging for people who work within the organisation

the Angelini group which has created a particular Made in Italy intranet.
Which is the best intranet for your business?
Rather than look at all these high-performance intranets relevant to other contexts, what makes an intranet befitting for our company?
Look at this list.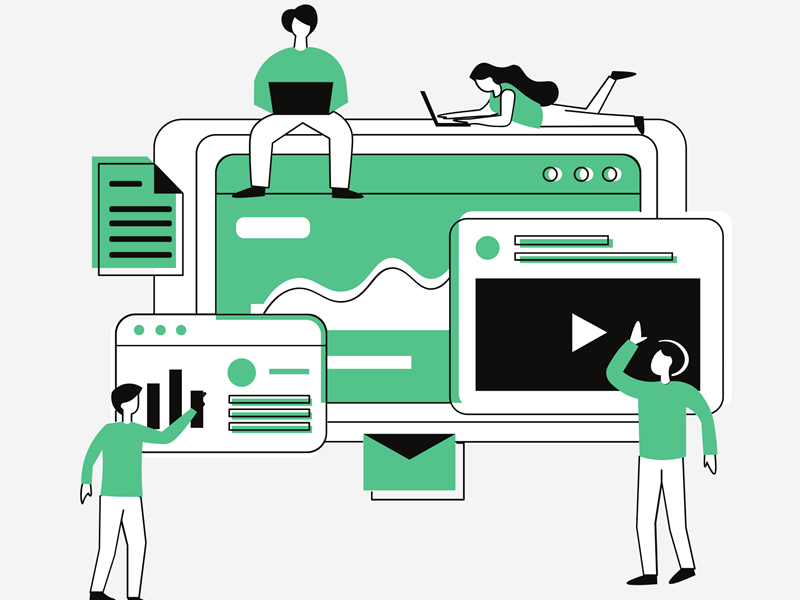 Work tool
The main objective of an intranet is to carry out daily work and to be a support tool for all company employees.
These platforms were initially created for internal communication but over time they have evolved into real help tools to enhance the effectiveness of company productivity.
Company performance and intranets
Intranets have become part of people's daily work.
It is statistically proven that if an employee does not have the right tools and struggles to find the information or isn't equipped with company digital services, they can't be involved or connected meaning sub-standard performance.
On the other hand, an employee who has the effective tools to enhance tasks, is more engaged and able to contribute to the growth of the company. When every employee is productive, the company's productivity is exponential.
The intranet revolves around the user, providing them with everything they need to enhance their company loyalty.
In addition to keeping them easily in sync with the company through alerts, company news, communications or intra-company discussions, they can also expand their network by easily connecting with colleagues from all departments.
Each employee is entered in a classic address book in which it is possible to find personal information such as contacts, interests, technical and non-technical skills and previous experiences.
Employees can create a more solid company network and establish seamless communication.
The employee experience is based on this very simple concept: making people's professional lives easier. The results will benefit the whole system.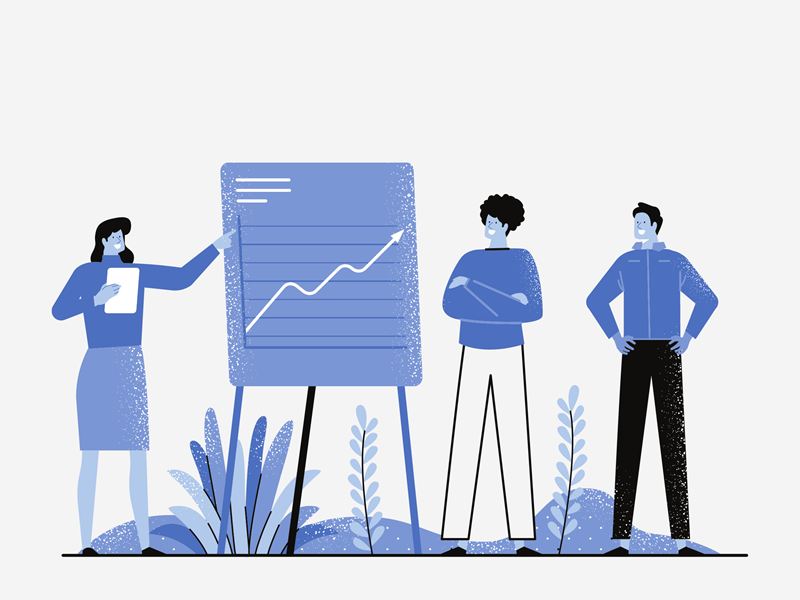 Time-saving intranet
Another goal that every company must set itself through its intranet is to facilitate processes within the organisation.
Think how much time employees would save if instead of requesting support from employees, they were able to solve issues themselves.
There are countless benefits to having all the information they need in a few clicks.
A clear cut case for an intranet.
Employees can search for materials by looking through the company wiki or using company social networks that allow them to ask questions and share ideas to help each other.
What is intranet.ai?

It's the ready-to-use SharePoint intranet,
designed to reduce costs and implementation time.


Starting price is 2.450€ for a fully-featured intranet.

More than 25 features, including Intelligent Search, Document Management, Company News, and Teams Push Notifications.

100% integrated with Microsoft 365, Viva, and Power Platform.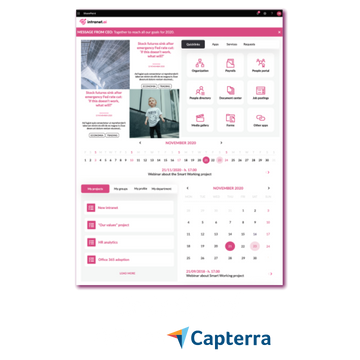 New efficient means of communication
The intranet also offers a much more engaging, intelligent and simple communication system to mail.

Businesses always incur a lot of costs for managing email.
Each box is crammed with the same files sent over and over and information that chaotically proliferates without any criteria.
The intranet solves this daily tedium by centralising communications and offering tools such as meetings that can shorten communication processes while also guaranteeing more interactive results.
Instead of organising meetings or conferences that cost time and money, companies can take advantage of live streaming events where they can present materials and generate interesting interaction both before and after the event.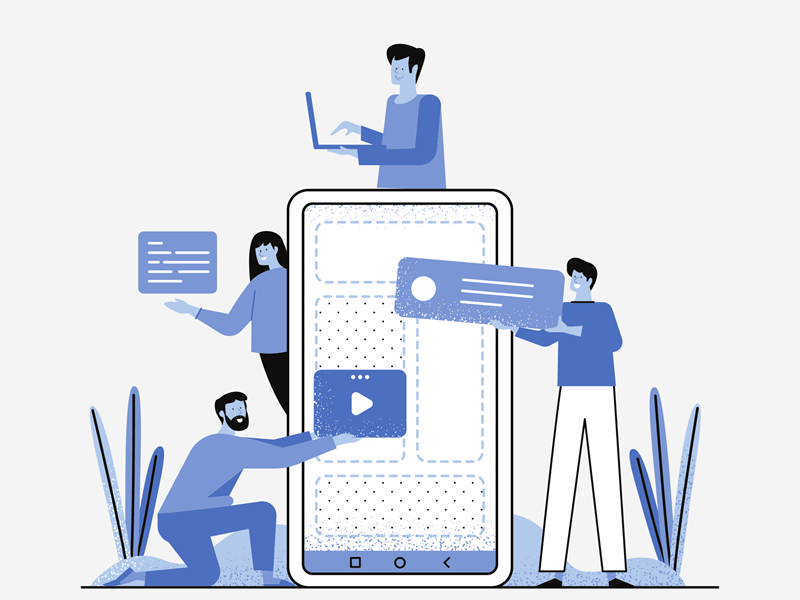 Interactive media on the intranet
After an exchange of real-time ideas during the event, users can compare thoughts through surveys, publishing the results and creating company topics.
The benefits of communication
In addition to this, we can then think of the benefits that the intranet brings to internal communication, such as the clarity of information addressed to workers, the consistency with which the contents circulating in the company are kept up-to-date and all the digital services that make people feel involved on a daily basis employee. In addition, the intranet is the place where the company can publish all the employee services.
Business processes are intelligently digitised and available on the intranet.
In their personal area, employees can view their past and future payslips, make requests such as holiday leave, travel requests, expense reports, remote working requests, with related calendar.
For the employee, the intranet is a gateway into a fully equipped digital world of work. It is an enhanced workspace where access to work information or business processes is as fast as a click of the mouse.
Intranets: tangible savings
There are massive savings in terms of company money and time to be made, making the intranet the most convenient choice.
The platform allows company communications, service news, and information to circulate that allow the employee to keep up tp date and in step with the evolutionary dynamics of the organisation.
Every day, everyone in the company can meet and collaborate with more tools available and above all share their knowledge in the company.
If we use the right KPIs, the intranet can bring tangible savings to any company in any sector.
The answer to the initial question we asked is that the best intranet is one where the company can listen to the people who are part of it with the sole aim of improving itself.
Do you want to build your digital workplace?
Our intranet is ready in 10% of the time and with 10% of the budget. Our Italian and international clients are always satisfied with the excellent results in their company.
Giuseppe Marchi

Microsoft MVP for SharePoint and Microsoft 365 since 2010, Giuseppe founded Dev4Side and intranet.ai with the aim of helping companies to have a simpler and more effective working environment.
He works as a consultant for everything related to digital collaboration, intranet portals and Microsoft cloud platforms.